Minnesota Twins: Hindsight Is 20/20, Grading the Tsuyoshi Nishioka Experiment
August 11, 2011
Hannah Foslien/Getty Images
JJ Hardy was everything the Twins were hoping for when they traded away Carlos "GoGo" Gomez to the Brewers prior to the 2010 season.
The only problem is that Hardy never seemed to be able to stay on the field. Hardy missed 61 games in 2010, and the Twins weren't looking to spend up to $7 million on a player who can't stay healthy.
The Twins were looking to upgrade the position, without having to spend big for an established shortstop and felt they found their man in Japan's 2010 batting champion and gold glove winner Tsuyoshi Nishioka.
The Twins felt comfortable enough in what they saw to sign the import to a three- year, $9.2 million contract in addition to the $5 million posting fee.
This allowed the Twins to deal Hardy to the Orioles in exchange for Jim Hoey, a high velocity arm, who had yet to establish himself as a legit arm out of the bullpen.
The Twins track record in moves like these has always been good. They were able to get Joe Nathan from the Giants (along with Francisco Liriano and Boof Bonser) in exchange for AJ Pierzynski.
This led many to think that Hoey may be another diamond in the rough that could help anchor a bullpen that was decimated by free agency departures.
Hoey, while electric, has been very hittable due his erratic control and is currently back in the minors after posting a pedestrian 7.71 ERA this season (which is actually lower then his career ERA).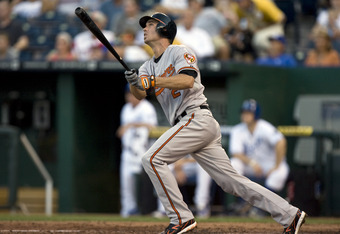 Ed Zurga/Getty Images
Nishioka has looked lost all season and has yet to adjust to the speed of the American game. After missing the majority of the first two months of the season following a fractured leg, Nishioka is currently hitting .217 and has struggled in the field.
Meanwhile JJ Hardy has found his bat again on the east coast. He is hitting .275 with 21 home runs this season while providing above average work with the glove.
Grade: D
This would be an F, but Nishioka still has some upside and is much cheaper then Hardy, but if he doesn't show any signs of life by the end of the season this could end up a complete flop for the usually savvy Twins. 

Feel Free to Comment and Give Your Grade of the Nishioka Pick Up