2011 NFL Predictions: 10 Players Who Need to Step It Up in the Preseason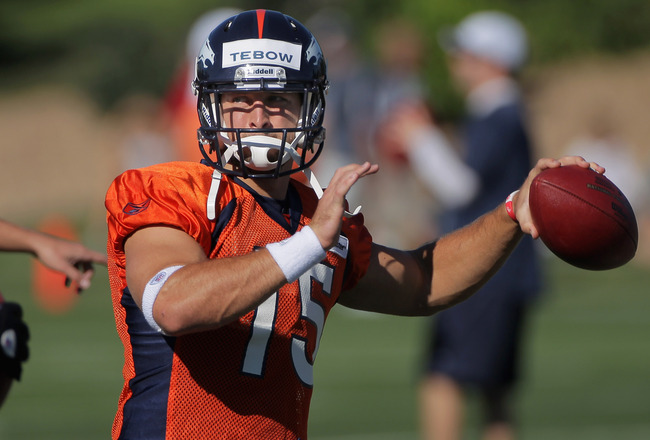 Doug Pensinger/Getty Images
The preseason is an excellent opportunity for both veteran and rookie players to prove themselves. The rookies are out to prove that they can play in the NFL, while the veterans are out to prove that they can still play in the NFL.
It is an exciting time for fans to see who makes the cut, but it is even more exciting as a player. Here are 10 people are who going to need to treat the preseason like the postseason if they want to have a shot at a starter, or even getting a roster spot at all.
10. Chris Spencer, C, Chicago Bears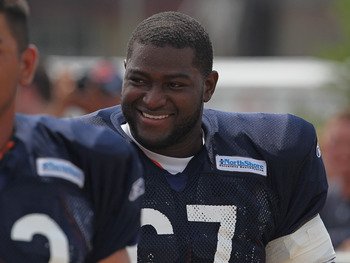 Jonathan Daniel/Getty Images
Although Chris Spencer is not necessarily fighting for a starting position after the loss of Olin Kreutz, he has big shoes to fill, and he will have to start proving himself immediately. The shakiness of last year's offensive line in Chicago makes Spencer's position pivotal on the team, so Spencer has to step it up and prove that he can be a starting offensive lineman in the NFL, not only if he wants to retain the position, but also simply to improve that offensive line.
9. John Carlson, TE, Seattle Seahawks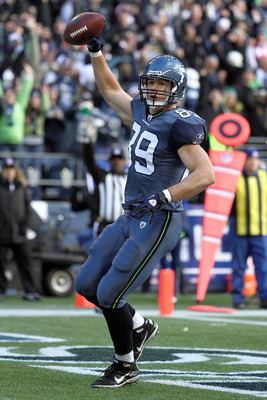 Otto Greule Jr/Getty Images
With the acquisition of Zach Miller, John Carlson's job is in question. Although Carlson is a very talented tight end and the Seahawks could certainly use two starting tight ends on their roster, Carlson may have to prove his worth on that Seahawks offense, or he may get limited playing time, or even used as trade bait.
8. Plaxico Burress, WR, New York Jets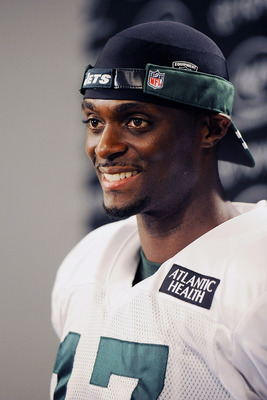 Patrick McDermott/Getty Images
Plaxico Burress may be entrenched in the starting wide receiver position for now, but he could be easily pushed out by other competition. Burress is coming off a 2-year absence from the NFL, which means that he will have to prove that he can return to the NFL and play at the same level. If he struggles in training camp, the Jets will likely use him on a very limited basis, and will likely not resign him.
7. Donald Driver, WR, Green Bay Packers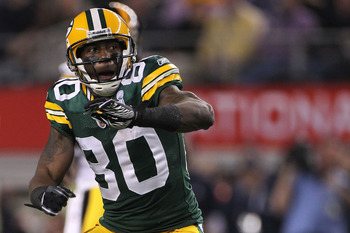 Doug Pensinger/Getty Images
Donald Driver will be on the Packers in 2011, there is little doubt about that. But with all the receiving talent that the Packers already have and also acquired in the offseason, most notably Randall Cobb, Driver's role on the offense is diminishing.
If Driver wants to avoid losing the starting spot to Jordy Nelson or James Jones, he will need to prove his coaches that, while at 36, the tough veteran still has what it takes to be a starter.
6. John Beck, QB, Washington Redskins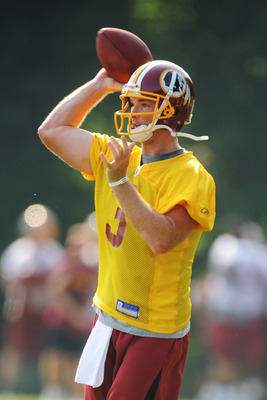 Mitchell Layton/Getty Images
As of right now, John Beck is slated to be the starting quarterback for the Redskins. However, this could easily change if Beck performs poorly in training camp. Rex Grossman is currently Beck's backup, but it is very possible that Shanahan could give Grossman the starting position over Beck once the season starts, as Grossman has much more experience as a starting quarterback.
Beck has many doubters on his ability to be a starting quarterback, and he will have to prove them all wrong. For Beck, this all needs to start during training camp.
5. Charlie Whitehurst, QB, Seattle Seahawks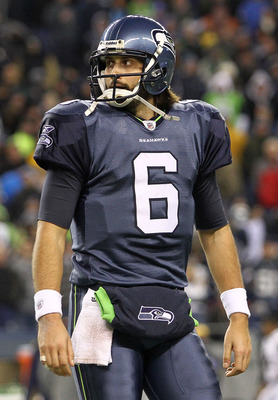 Otto Greule Jr/Getty Images
Charlie Whitehurst is currently the backup quarterback for the Seahawks. However, the slated starter is Tarvaris Jackson, a quarterback who struggled in Minnesota, and was even benched in favor of Gus Frerotte at one point.
Whitehurst definitely has a chance of beating out Jackson to be the starting quarterback, particularly if Jackson performs poorly and Whitehurst steps up and performs better.
4. Asante Samuel, CB, Philadelphia Eagles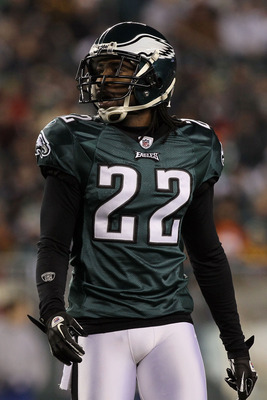 Jim McIsaac/Getty Images
With the acquisitions of Nnamdi Asomugha and Dominique Rodgers-Cromartie, Asante Samuel is suddenly a third string quarterback on the team. There is the likelihood that Samuel will get traded, but if the Eagles decide to keep him, Samuel is going to need to prove that he can play just as well, if not better, than Asomugha or Rodgers-Cromartie, if he has a shot to take the field for the team on a starting basis.
If Samuel proves to Eagles coaching that he is 3rd best to Asomugha or Rodgers-Cromartie, he will either be shipped out of town or become a back up, although a very good backup.
3. Jimmy Clausen, QB, Carolina Panthers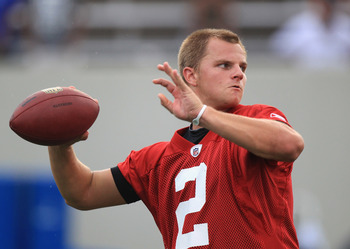 Streeter Lecka/Getty Images
Jimmy Clausen had a chance to step up last year and become the unquestioned starter for the Panthers last year, but he just couldn't perform. Part of this was due to being on a poor team, but nonetheless, Clausen was not seen as the future for the Panthers coming out of his rookie campaign.
Cam Newton was drafted with the first pick by the Panthers, and was slated to become the starter. But if Clausen can outperform Newton in training camp, and can take advantage of some of the improved weapons the Panthers have acquired, he may have a good shot of at least starting the season.
2. Tim Tebow, QB, Denver Broncos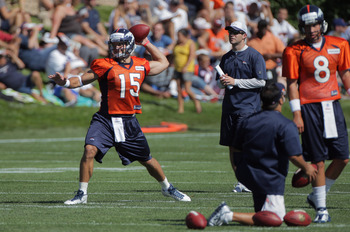 Doug Pensinger/Getty Images
The Tim Tebow-Kyle Orton quarterback competition is one of the most intriguing in the league. Tim Tebow was set to become the starter as the Broncos looked to ship Orton out of town, but when trade talks broke down, Orton stayed in Denver and became entrenched once again as the starter.
Tebow hasn't necessarily impressed so far in training camp, and that is part of the reason why the Broncos decided to keep Orton. Tebow is going to need to prove throughout training camp that he can be a starter in the league, and prove the many doubters of him wrong.
1. Tiki Barber, RB, Free Agent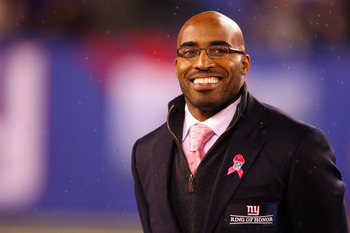 Andrew Burton/Getty Images
At age 36 and four years away from the NFL, Tiki Barber wants to make a comeback. Barber's quest to return to the NFL will be extremely difficult given the fact that he is very old for a running back and has been away from the game for four years. He has also been perceived as a poor locker room player, which may turn away even more teams.
For every team Barber practices with, he has to bring his absolute 'A' game for any team to take a shot on him to be on their starting roster. It will be a very difficult road for him to travel to return to what he was four years ago, especially given his age.
Keep Reading