NFL Free Agency: 3 Playmakers the Chicago Bears Must Sign to Be Forgiven
August 1, 2011
Rick Stewart/Getty Images
With the first weekend of free agency concluded, the Chicago Bears have made a few useful additions to fill team needs, such as wide receiver Roy Williams, center Chris Spencer, defensive tackles Amobi Okoye and Anthony Adams, defensive end Vernon Gholston, linebacker Nick Roach, running back Marion Barber and tight end Matt Spaeth.
However, none of these signings is the unquestionable impact player Chicago needs. Sure, Williams could develop into an important addition if he returns to his pre-Dallas form, and Okoye and Gholston could be the steals of free agency if they ever become the dynamic players they were predicted to become when drafted in the top 10 a couple years ago. 
But I am talking sure thing. The Bears have not singed a single can't-miss player, which is very disappointing.
And what is even more disappointment is management's head-scratching and Bear fan-enraging decisions to trade away Greg Olsen and not to re-sign Olin Kreutz. With those bonehead decisions, the Chicago front office is under the gun and needs to do something drastic.
Three ways all will be forgiven in Chicagoland is if the front office signs the following can't-miss impact players:
Carl Nicks: restricted free agent with the New Orleans Saints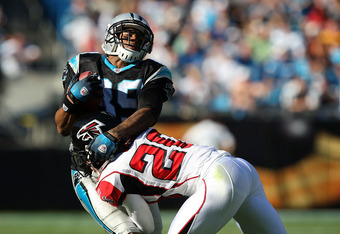 Streeter Lecka/Getty Images
Guard was one of the Bears' biggest needs at the beginning of free agency and is still unresolved. Making a splash and signing a sure-fire future Pro Bowl guard would really help fans forget about Olsen and Kreutz.
Carl Nicks is exactly that player. He is a 26-year-old former Nebraska standout with three years under his belt in New Orleans. Nicks took over the starting job as a rookie and has started every game over the past two seasons for NOLA.
He has played very well as a starter for the Saints' potent offense and was probably the best free agent guard available when free agency began (not counting Logan Mankins, who was franchised). Many of the free agent guards who are a step below Nicks have been signed, which means that now there is a real drop-off in talent from Nicks to the next best thing.
Nicks would represent a young presence on the offensive line that the Chicago Bears could build around, along with second-year tackle J'Marcus Webb and rookie tackle Gabe Carimi. He is the perfect fit for Chicago and would be an invaluable addition to the Bears o-line.
I'm sure the Saints will be looking to pick up this restricted free agent, but it would unquestionably be worth the Bears giving NOLA compensation for his services and breaking the bank to sign this player, as the offensive line is in need of a serious overhaul—especially in light of the failure to re-sign Kreutz.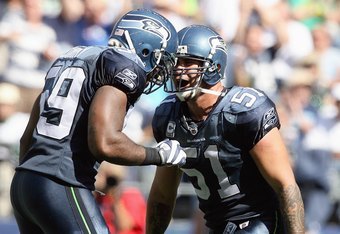 Otto Greule Jr/Getty Images
Brent Grimes: restricted free agent with Atlanta Falcons
Another position where the Bears need immediate help is at cornerback. In the cover two system, the corner position is critical and since Nathan Vasher's collapse Chicago has needed someone to play alongside Charles Tillman. Not only is corner a position of need now, but the Bears need someone who can step in to be the No. 1 corner when Tillman's days are through.
Although the Bears have some young players who could pan out at the position, they are in need of a player who is proven and can contribute now. Grimes is going into his fourth year and is a restricted free agent with the Falcons.
Odds are that the Falcons will try to re-sign this potential future Pro Bowler, but I think the Bears would be smart to try and sign him away. He is young but is already a proven commodity and will be the difference maker the Chicago secondary needs.
Currently, Grimes is an average to above average player who still has room to grow and get better. He isn't the biggest corner, but what he lacks in size he makes up for in speed and quickness. He has the instincts and the raw tools to be "that guy" in the Bears' defensive backfield.
Like Nicks, Grimes would be a great fit and perfect addition to Chicago. If the Bears want to continue thriving on the defensive side of the ball then Grimes would constitute another solid piece of the youth movement along with recent signings Okoye and Gholston and second-round pick Stephen Paea.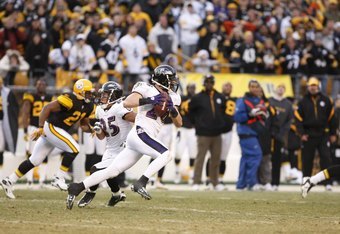 Gregory Shamus/Getty Images
Lofa Tatupu: unrestricted free agent with Seattle Seahawks

The final guy who would be an immediate difference maker and a can't-miss signing is Lofa Tatupu. This three-time Pro Bowl middle linebacker asked for his release from the Seahawks after he declined to take a pay-cut, and Seattle will reportedly grant his release.
I know that there would be concerns with the cost of signing this outstanding player, especially when money was the issue that caused the divide with the Seahawks, but everyone knows Chicago loves its linebackers. Tatupu would become the third head of a very scary three-headed monster that would be the Chicago linebacking corps.
Not only would he step in and be an immediate impact player, but his arrival would also do two other important things for the defense.
First, it would move recently re-signed Nick Roach back to a reserve player. This would be critical because Roach is a tremendous reserve and would be available to step in due to any injury of Lance Briggs, Brian Urlacher or Tatupu during the course of the hard-hitting NFC North schedule.
Secondly, it would provide the Bears with a little Urlacher insurance since Tatupu is 28 years old and will probably be playing at a high level after the 33-year-old Urlacher has retired or is no longer able to produce at such a high level. A Tatupu signing would be win-win-win on all three fronts.
Tatupu may come at a high price tag, but after the relatively weak 2011 free agent linebacking class has already been picked over, his late arrival is a blessing. The Bears could walk away with a second week free agency impact signing of a player who wouldn't have lasted through the first weekend had he started there in the first place.
Tatupu is a dynamic player and would be a more-than-welcome addition to the Bears. Management needs to do what it wouldn't for Kreutz and spend a little extra to bring this impact linebacker to Chicago.
Other lesser impact players to target
Bryant Johnson: This 6'3" receiver was cut by the Detroit Lions. While he has shown flashes in recent years, Johnson has never lived up to expectations. He would come at a cheap price. 
Kelvin Hayden: This cornerback was cut by the Indianapolis Colts and is remembered for intercepting Rex Grossman and returning it for a touchdown against the Bears in the Super Bowl.
Tom Zbikowski: A fan favorite from his time at Notre Dame and his days of boxing, Zbikowski is a restricted free agent with Baltimore Ravens. He's a hard-hitting safety who has decent return skills and could be a quality replacement for what Chicago lost with the Danieal Manning departure.