San Diego Chargers Free Agent Signings: Grading Vincent Jackson and Major Moves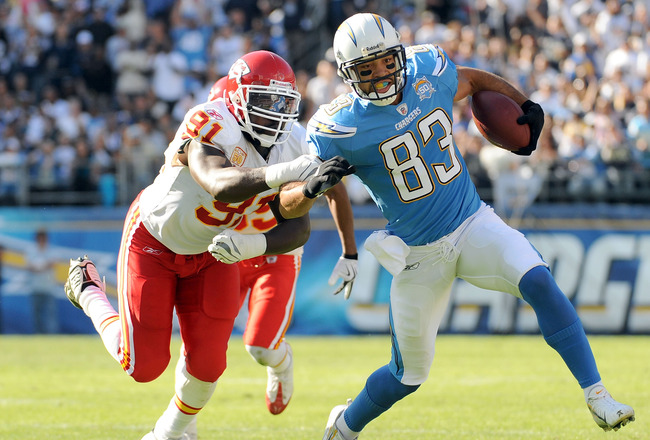 Harry How/Getty Images
It has been a wild week in the NFL.
The league has condensed five months of business into seven days. Under the new collective bargaining agreement, teams are required to spend every dollar of their salary cap ($120 million for 2011). In order to improve, general managers had to make difficult player cuts.
The San Diego Chargers have been one of the more active participants in free agency, as some returning players received well-deserving raises, while others gained long-term security.
Let's grade the San Diego Chargers top free agent signings:
Vincent Jackson Grade A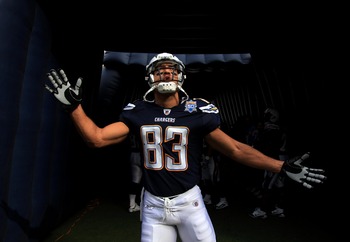 Donald Miralle/Getty Images
It's refreshing to know that WR Vincent Jackson is going to start the season in San Diego. The battle lines have been drawn, as VJ wants a long-term contract, but the Charger front office is taking a "wait and see" approach to see how he performs this season.
Jackson must show that he is a true professional and avoid any further trouble with the law. All Charger fans are crossing their fingers that the two sides can come together on an agreement.
Eric Weddle Grade A-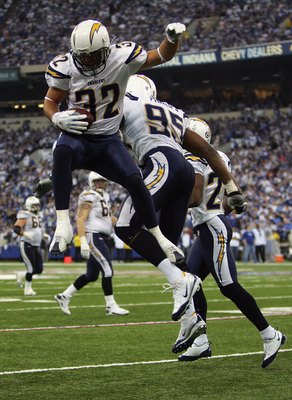 Streeter Lecka/Getty Images
It was vital for the Chargers to re-sign S Eric Weddle, as they must retain continually on defense to be successful this season. Team management felt he deserved a long-term commitment; Weddle has improved each season in the NFL.
I believe the Chargers had their backs against the wall because there wasn't a viable replacement on the free agent market. I wouldn't classify Weddle as a difference-maker on the field, but rather a safety with noticeable limitations.
Mike Tolbert Grade B+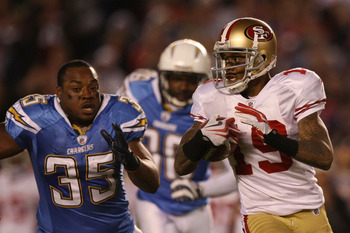 Donald Miralle/Getty Images
All Charger fans rejoiced upon hearing that RB Mike Tolbert had re-signed with the team. He has progressed nicely in San Diego, especially after his breakout season last year with a team-leading 735 rushing yards and 11 TDs.
Look, Ryan Mathews is expected to be the starting tailback, but head coach Norv Turner has become a true proponent of the two-back system. Tolbert has the hunger to be great, as he plays with a chip on his shoulder that is probably due to him being overlooked in the draft.
Takeo Spikes Grade B-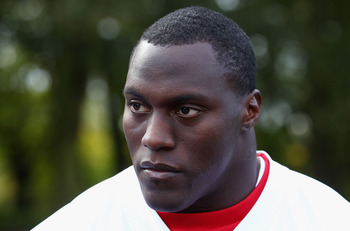 Julian Finney/Getty Images
Takeo Spikes is a leader and one heck of a run-stopper on critical downs, as the Chargers sign him for immediate results on the field. His familiarity with new coordinator Greg Manusky's defense (an attacking scheme) will help gain a smooth transition during training camp.
Spikes is coming to San Diego much in the same way Donnie Edwards did in the past, as a nice addition for a couple seasons and also help mentor the youngsters at the linebacker position.
Bob Sanders Grade B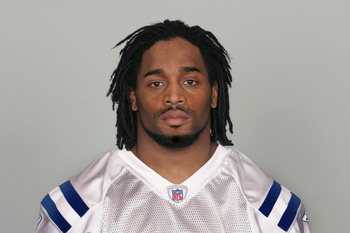 Handout/Getty Images
The Chargers are taking a huge gamble by signing S Bob Sanders. He is coming off several injury-plagued seasons, as the coaching staff is hoping for a return to prominence as one of the best safeties in football.
The worst case scenario for the Chargers is to realize that Sanders' best days are behind him and they bench him by Week 10 of the season. Clearly, the Chargers are adding a core of veterans that will add leadership and playoff experience to the roster.
If he can stay healthy, Sanders will immediately become a fan-favorite.
Travis LaBoy Grade B-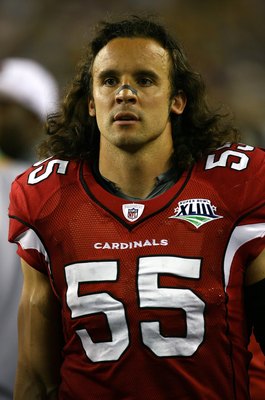 Jamie Squire/Getty Images
Travis LaBoy is an intriguing signing, as he has a world of talent. The Chargers are hoping that Manusky can unleash the fire and get maximum production from LaBoy this season.
That being said, all of this is a moot point if LaBoy cannot generate a consistent pass rush.
Billy Volek Grade B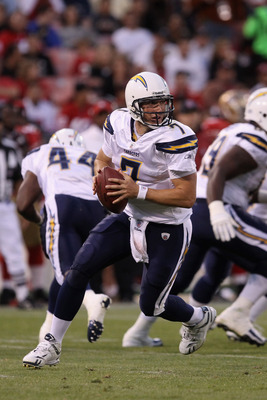 Ezra Shaw/Getty Images
The value of an experience backup quarterback is never appreciated until you need them to play, so re-signing Billy Volek was very important for the Chargers.
Volek has stated that he wants to start again, but no team has given him a bona fide offer to leave. Smile Charger fans, as this is the guy you want over center if Philip Rivers cannot play for an extended period of time.
Antwan Barnes Grade C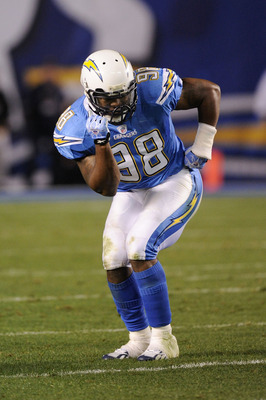 Harry How/Getty Images
Obviously, the Chargers re-signed LB Antwan Barnes for his pass-rushing ability. The big question is whether he can become an every down linebacker that the front office had always envisioned.
Jeromey Clary Grade C-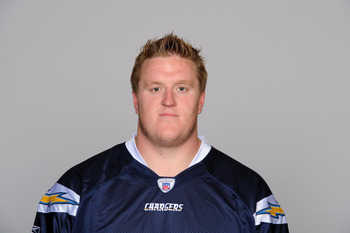 Handout/Getty Images
Jeromey Clary isn't an All-Pro, but a very serviceable player for the Chargers offense. Clearly, he is the weakest link on the offensive line, so he must cut down the penalties or risk losing his starting position at some point this season.
Keep Reading

San Diego Chargers: Like this team?