L.A. Dodgers Trade Grades: What We Learned About Them at the MLB Trade Deadline
August 1, 2011
Hannah Foslien/Getty Images
The 2011 Los Angeles Dodger season has been like no other in so many ways—an ownership issue never before seen in all of sports, waning interest and a subpar team that has managed to alienate even the most diehard of fans.

However, this season is similar to all previous seasons in the sense that even when all hope was lost, we still gave away one of our best prospects at the MLB trade deadline.
General Manager Ned Colletti sold off some of the best prospects in the system in his flawed attempt to make the playoffs last season, and rightfully deserved criticism for those awful decisions. It will take a little longer to see what the verdict is on this group of moves, but this is definitely Colletti's last chance.
The moves made during this weekend either bought Colletti a new contract when ownership changes hands or wrote his own walking papers, which might come even if McCourt is forced to relinquish the team. Let's take a look at the trades Colletti made during the past 72 hours. 
The Los Angeles Dodgers shocked the baseball world by not trading more of their veteran contributors, but instead trading a top prospect not even on the 25-man roster. Outfielder Travyon Robinson, only 23 years old, was the leading hitter on the Triple-A Dodgers club but was traded to the Boston Red Sox in what became a three-team trade that had made a surprising move on Sunday. Robinson ended up with the Seattle Mariners, who in a big-time three-way deal sent pitcher Erik Bedard and outfielder Josh Fields to the Red Sox for the outfielder. 
Jeff Gross/Getty Images
The Dodgers also traded starting shortstop Rafael Furcal to the St.Louis Cardinals for Double-A outfielder Alex Castellanos and about $2.5 million.

Selling Furcal off to the Cardinals was a necessary move for Ned Colletti, who needed to let prospect Dee Gordon become the full-time starter for the rest of the season before handing him the reigns next season. Gordon is a very talented player, but needs to refine and improve his offensive skills at the highest level before he can be trusted. He has the next two months as an "audition" for the starting role in 2012. 
Before jumping into big Travyon Robinson trade, the back-story on Alex Castellanos is that he is a 24-year-old center fielder and right fielder that has good power. Obtaining him and his Double-A statistics of a .319 batting average, a .379 on-base percentage and a .562 slugging percentage in 391 plate appearances this year definitely eased the burden of giving up a talent like Travyon. 
My prediction and projection for Castellanos is that he will be given a short look during September, when Jerry Sands gets to audition for the starting job in left field, and a long look during spring training to see if he is a valuable fourth outfielder. At the very least, Castellanos gives the Dodgers a little more outfield depth that is close to Major League-ready. 
For Travyon Robinson, the Dodgers received a very solid catching prospect in Tim Federowicz, right-handed starting pitcher Stephen Fife and right-handed reliever Juan Rodriguez. Colletti stated that the move was because of the Dodgers need for catching, which is definitely true, but Federowicz is not supposed to be an automatic all-star catcher.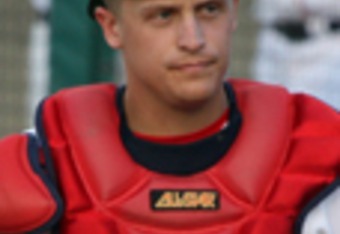 Federowicz's profile is actually quite impressive. He was the catcher for the University of North Carolina and hit a clutch grand slam home run during their 2008 College World Series run that will be in Tar Heels lore forever.

He is a very good defensive catcher drafted in 2008 that has hit around .280 during his career in the minors. He possesses a little bit of power, similar to a Rod Barajas or Ramon Hernandez, while being known throughout the minors as a very mature catcher. 
Federowicz is the major pick-up of all the Dodger trades. If he can progress through the system and prove that he can handle the job with the Major League ballclub by spring training 2012, while hitting around .250, the Dodgers will be amazed and will have completed a great trade. The more likely scenario is that Federowicz begins the 2012 season at Triple-A and gets a chance after a couple months of seasoning, but with the Dodgers one never knows. 
Stephen Fife has very impressive stats, but the profile behind him is quite lackluster. Fife is 11-4 this season with Boston's Double-A club, with a solid 3.66 ERA. However, his velocity is low at only around 89 to 91 MPH and his potential has sort of been reached. 
Fife reminds me of John Ely, who had his moment in the sun but quickly faded away into the black, considering Fife is already 24 and not even 6 feet tall. Fife is good because he is more depth, something the Dodgers do not have at the Triple-A level. Fife will start at Double-A however, and could potentially see some time in Los Angeles come September.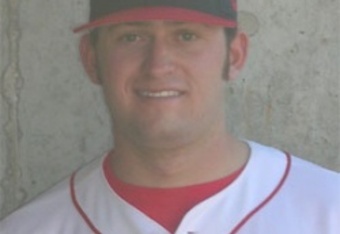 Juan Rodriguez, a powerful and hard-throwing right-handed reliever, is 6'5" and has a big frame. He is 22 years old and strikes out a ton of hitters. Averaging more than 13 strikeouts per nine innings, Rodriguez on a good day has front office personnel drooling and fawning over him. 
However, Rodriguez has had few good days this season, posting a 5.19 ERA at A-level Greenville. His 2-4 record as a reliever is pure luck, but the walks must come down and he must find ways to beat hitters even on his off-days. 
Rodriguez would be a great seventh inning or eighth inning guy like Kenley Jansen, able to come in and strike out the side in order. However, Rodriguez has a long way to go before he is even ready to progress past Low-A Great Lakes within the Dodgers organization. Check back on J-Rod in 2013, and perhaps he will be making news by looking to have a breakout season in 2014. 
Overall, it was an interesting Trade Deadline that was more frustrating to watch and speculate than actually devastating to the Dodgers' future hopes. If Castellanos can become what Travyon Robinson was by being a contributor within the next couple seasons and if Tim Federowicz can be a reliable permanent starting catcher some time in 2012, the Dodgers had a successful 2011 trade deadline.

If any of the pitching prospects they received become quality Dodger pitchers, that will be the icing on the cake that is Ned Colletti's sale of veterans. 
The Dodgers could not get Hiroki Kuroda to waive his no-trade clause, they did not receive any reasonable offers for Jamey Carroll and did not find anyone that wanted a contract like Ted Lilly's or Juan Uribe's. Other than the fact that the Dodgers had to use Travyon Robinson in replacement for Kuroda, all went according to plan and the Dodgers still got a little salary relief. 
Whatever the case may be, we learned a lot about these Dodgers. For the rest of the new Dodgers, it will be at least eight months (April) until we know whether any of the decisions have begun to pan out for them or any other member of the desperate Boys in Blue.