MLB: Ranking All 30 Current MLB Team Caps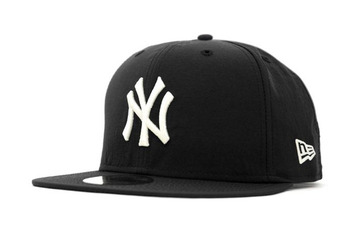 There are many ways that you can express your allegiance to a team, but perhaps none is easier than wearing your favorite team's cap.
In MLB, your cap is your identity. You wear your cap with pride; so much history is behind it, and you have the honor of wearing it.
But while some caps are a work of art, others look as exciting as a bowl of turnips. So here are the cap rankings from worst to best.
Note: This is strictly my opinion; feel free to disagree with anything in the comment box below.
30. Houston Astros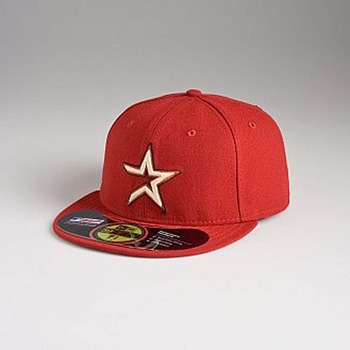 This cap just screams minor leagues. It has too much of a cartoony feel to it. The harder you look at it, the more you realize it looks like nothing, just some random design.
Perhaps filling out the rest of the star would make it look more legitimate, but for right now, it has nothing going for it, and neither do the Astros.
29. San Diego Padres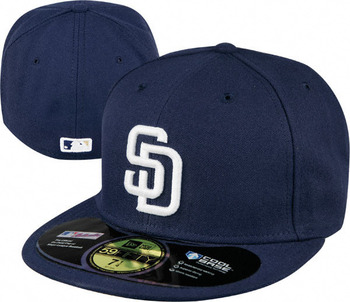 This cap is the exact opposite of the Astros. It's just too...boring? San Diego is a beautiful city, and this hat does no justice for it.
It's just a white and navy blue combo; how bland. Those alternates are not much better.
28. Cleveland Indians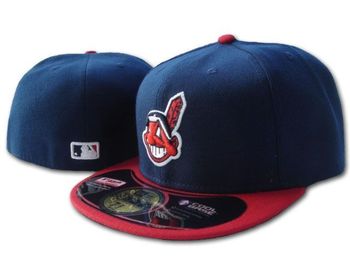 At least it's better than that atrocious "C" cap, but the grinning Indian is just morally incorrect no matter how you look at it.
It doesn't look any good either.
27. Toronto Blue Jays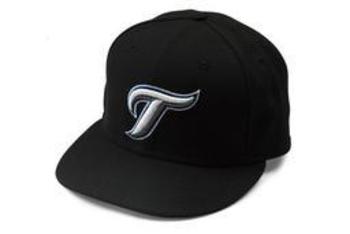 I thought the Blue Jays' old cap was pretty solid, but this "T" look, or whatever it is, just doesn't cut it as an official cap.
An alternate? Fine, but not your everyday cap.
26. New York Mets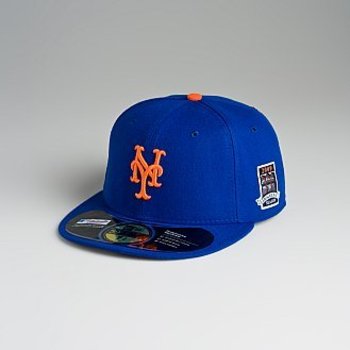 The color scheme just doesn't work. The logo is OK, but I don't know if they could have picked a worse set of colors.
It's not like the alternates are any better. A good design—just bad color choice.
25. Seattle Mariners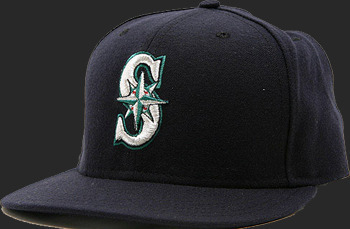 Being from the Northwest, it was hard putting the Mariners this low on the list. But there just isn't something right about this cap.
It doesn't exactly scream baseball.
24. Arizona Diamondbacks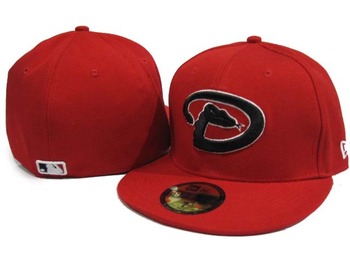 The whole snake curled into a D thing is cute, but it could use a little work. Maybe make the snake a little bit more detailed, if possible.
You could mistake that thing for a dragon if you were just glancing at it.
23. Florida Marlins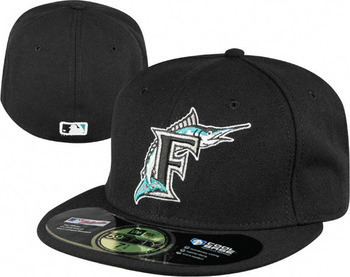 One glance at this cap will tell you it was made in a newer generation, but that doesn't make it bad.
Don't remix this cap, Florida, because this is about as good as this design is going to get without completely changing it.
22. Chicago Cubs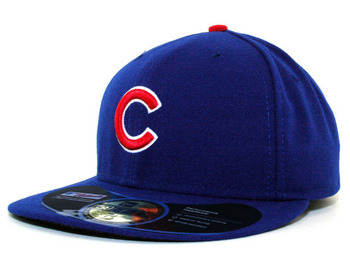 This hat reminds me too much of Little League, but then again, it's hard to mess with 100-plus years of tradition.
My only complaint is that the C should be a little bigger, but other than that, a solid cap.
21. Washington Nationals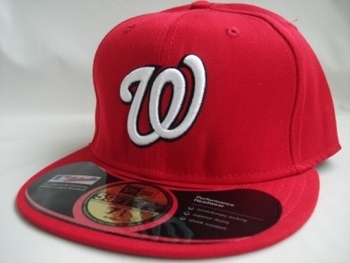 A lot of people seem to favor this cap, and I'm not one of them.
However, it does mark a new era in Washington, and I don't think it's a bad cap either, so this is a good place for it.
20. Colorado Rockies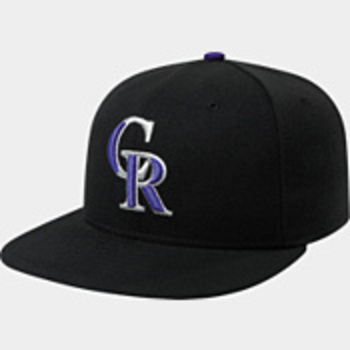 They say you can't have purple in baseball, but I think Colorado did a great job pulling this one off.
I'm not as big of a fan of the purple bill, but I'll give this hat a thumbs up.
19. Los Angeles Angels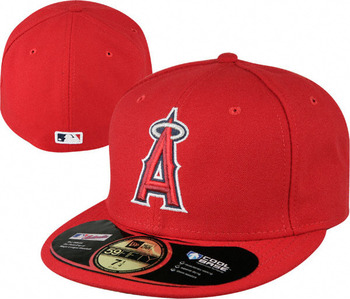 This cap would easily be in my top 15, but I think it needs two upgrades:
1. Make the "A" logo three-dimensional; it looks too bland flat on the cap.
2. Make the "A" a lot darker shade of red or the rest of the hat a lot darker shade of red; it'll stand out more.
18. Tampa Bay Rays
This cap has a lot more serious feel than the tacky Devil Rays cap. It symbolizes a new era in Tampa Bay.
The lack of history hurts it a little bit, though.
17. Texas Rangers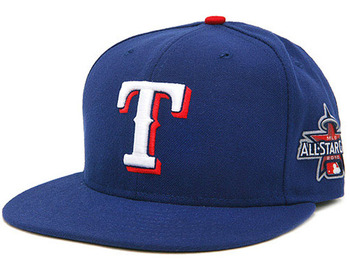 This cap is about as American as it gets: good ole red, white 'n blue. A nice, clean feel to it.
Last year's World Series run adds more credibility.
16. Milwaukee Brewers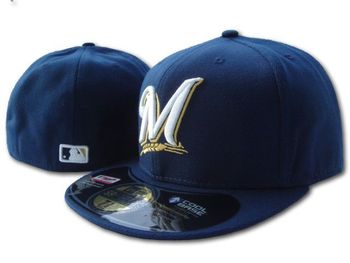 This hat could be a trucker's hat if you bent the bill and messed with it a little. It's the perfect blend of old school and new school.
Heck, it could even be the logo of a beer company—a good hat that symbolizes Milwaukee (in a good way).
15. Detroit Tigers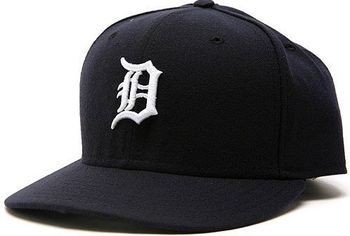 To be honest, I never really liked this cap; the design doesn't make a lot of sense to me. Like the Cubs, I think the logo could be blown up a little bit.
But the popularity of this hat is mind-boggling. That and the history behind it helps it crack the top 15.
14. Kansas City Royals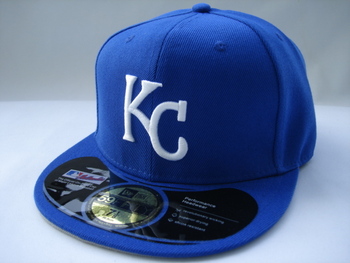 The color combo really works, but the design is lacking.
They do have the best alternate hats in baseball, the powder baby blue ones, but we're going off their main cap on this list.
13. Baltimore Orioles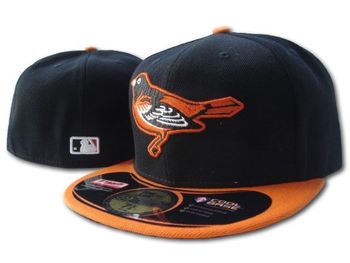 The Orioles made Halloween colors look good on a cap. Not much to complain about with this one; both the bird logo and O logo look great.
12. Pittsburgh Pirates
Throughout the history of the Pirates organization, not much has changed with this hat.
Same basic "P" logo, and the same black and yellow design that Pittsburgh is famous for. Personally one of my favorite hats.
11. Boston Red Sox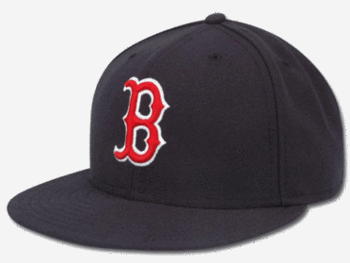 While the logo itself may not be very desirable, it's the legacy that it holds that truly makes this cap special.
So many great players have worn this cap, and it symbolizes one of America's best baseball cities.
10. Oakland Athletics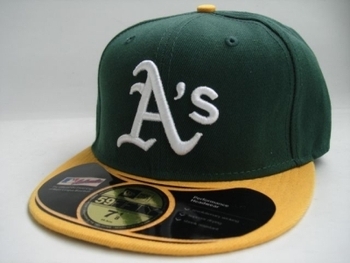 This cap will make you stand out no matter where you go—and that is a good thing. It really has that old-school feel to it, and the yellow and green is a great combo.
9. Minnesota Twins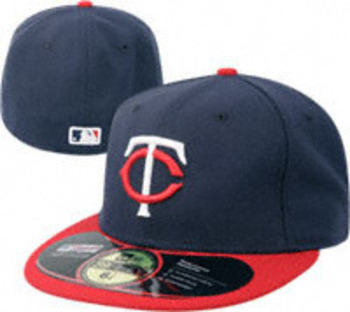 I figured out that the TC stands for "Twin Cities." A very good lid, and a nice change of pace from the classic "M" look they had before.
8. Chicago White Sox
This is one of the meanest and most intimidating hats in baseball. Its players are too, from Frank Thomas to Jim Thome.
The logo is a work of art. I like it.
7. Los Angeles Dodgers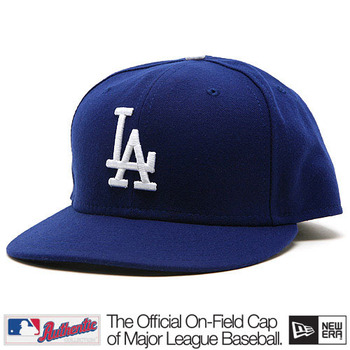 This Dodgers cap is easily one of the most recognizable in baseball. For many people, "Dodger blue" is the perfect shade of blue. It's hard to disagree with them; it is a nice shade of blue.
No matter how bad things get for the Dodgers, at least they'll have a great-looking cap.
6. St. Louis Cardinals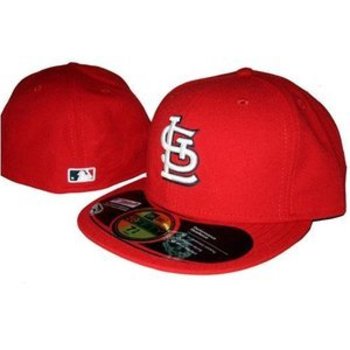 In my opinion, Cardinals red is the perfect shade of red, as good as Dodger blue. The T is a nice touch as well, and it wasn't overdone.
A lid that St. Louis, one of America's best baseball towns, can be proud of.
5. San Francisco Giants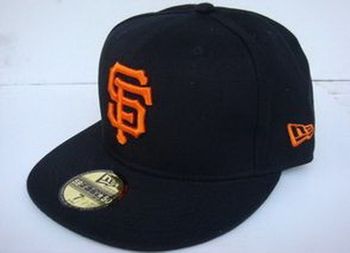 You can't go wrong with this cap. There's not much to say about it, but it is the perfect cap for the defending world champion San Francisco Giants.
4. Cincinnati Reds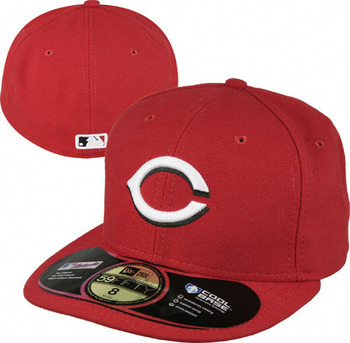 The Cincinnati Reds are the oldest team in Major League Baseball, and their crisp, clean hat is the cherry on top.
Reminds me a lot of the Big Red Machine days...
3. Atlanta Braves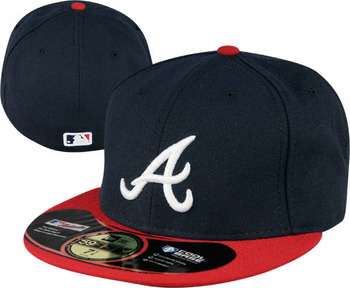 It really was a toss-up between this cap and the next one. It is one of the most recognizable caps in baseball, and it complements their uniforms perfectly.
Now about those Yankee wannabe alternates—those have got to go.
2. Philadelpia Phillies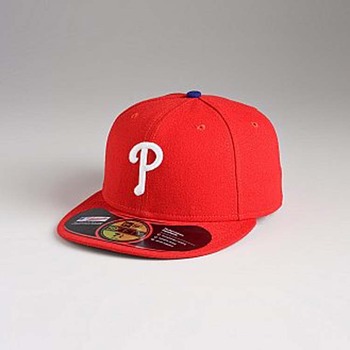 Perhaps the simplest hat on the list that still looks cool. The cap carries so much tradition, and at the moment it is worn by some of the best players in baseball.
Don't really see the point of the blue knob on top, but it's a nice touch.
1. New York Yankees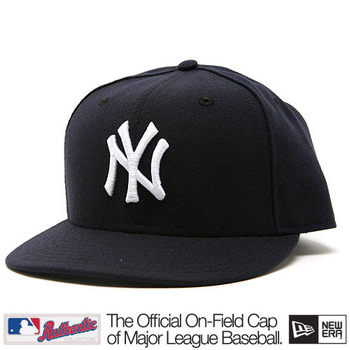 What were you expecting?
Yes, they may be the most hated franchise in sports, and yes, they may be the biggest spenders, but that takes nothing away from this legendary cap.
It's a work of art. So much history, so much tradition, it's indescribable.
It really is the best cap in baseball.
Keep Reading