2011 Free Agency: Jacksonville Jaguars Improve Through Addition and Subtraction
July 30, 2011
Jonathan Daniel/Getty Images
Christmas has come early to the Jacksonville Jaguars in the form of help on the defensive side of the ball.
Now the question remains whether these new puzzle pieces will fit and help this team or will it be another case of a team being just short of reaching their playoff goal.
Two linebackers and two defensive backs have been added to a roster that underwent some revisions over the last four days in an effort to keep the Jaguars, 8-8 from going through another late-season slide like they have the past three seasons.
While the team lost free agent punter Adam Podlesh to the Chicago Bears and starting linebacker Justin Durant to the Detroit Lions, they did some of their own housecleaning Friday by releasing starting guard Vince Manuwai, part-time starter and 2008 first-round pick defensive end Derrick Harvey and backup defensive back Tyrone Brackenridge to help make room for the new additions to the team.
Paul Posluszny, a starting linebacker in Buffalo, started the free-agent frenzy by agreeing to come south on Tuesday. Thursday brought the team Indianapolis Colts linebacker Clint Session, Houston Texans punter Matt Turk and Jason Spitz, a guard from Green Bay.
Friday capped what has been a very good four days for the team with the signing of Baltimore Ravens safety, Dawan Landry and New York Jets defensive back, Drew Coleman.
With all the activity, Jaguars owner Wayne Weaver and general manager Gene Smith are doing what they said they would do once the 2011 NFL Draft was complete: go out and find quality defensive starters as well as help fill holes in other areas of the team.
All of Jacksonville's veterans were in camp with the exception of starting Pro Bowl tight end, Marcedes Lewis, who signed a $7.3 million, one-year tender to play for the team, but is holding out in hopes of getting a long term deal. According to Gene Frenette of the Florida Times-Union, it is believed a deal can be worked out by the end of the weekend.
Manuwai will be replaced on the offensive line by either Spitz, who is a local product from The Bolles School, or by third-round draft pick, Will Rackley of Lehigh. Harvey was expected to be released after poor play forced him to the sidelines as the former Gator was replaced by former college teammate Jeremy Mincey.
Turk, who will be the oldest player in the league comes in from rival Houston and gives the team a solid leg that was lost when Podlesh left for Chicago.
These signings are expected to improve a defense that only had 26 sacks and 13 interceptions last season. But there should still be some concern. Jacksonville has spent money in the past on high-profile free agents and whiffed because of lack of productions.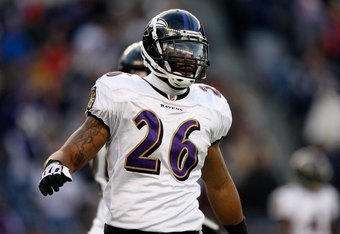 Elsa/Getty Images
Players like Hugh Douglas, Bryce Paup and Marcellus Wiley came in to help the team in years past, bringing with them high expectations from strong play with other teams. All left Jacksonville's brass with no return on their investment and a fan base wondering why the selections were made in the first place.
If Posluszny and Session turn into a Jeff Lageman-type player or can deliver Mike Peterson-like production, then the Jaguars will have made solid selections. If Landry and Coleman can play like Carnell Lake, then this is deemed a success.
Finding a punter is not as easy a task as it would seem and Podlesh's responsibilities as a holder for field goals and extra points for kicker Josh Scobee will be sorely missed. Turk's many years of experience (He was drafted in 1993) will be instrumental in the Jaguars controlling field position on fourth downs.
But for now, this all looks good on paper. The team may not be done with its positioning to land new players. There are still needs on the team and a receiver or defensive end could be had. It's all a matter of wait and see what happens.
And for the fan base, seeing the success will be the deciding factor in believing in the product on the field.