NFL Free Agency: 7 Moves the Green Bay Packers Need to Make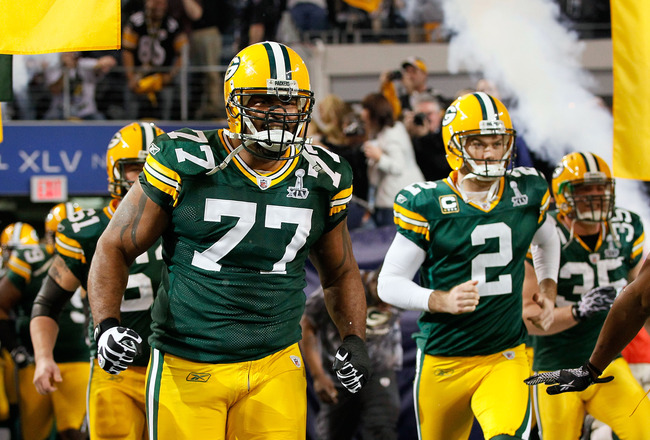 Kevin C. Cox/Getty Images
The Green Bay Packers may have just won a Super Bowl, but there are plenty of moves out there in free agency that they could make to improve their team. While the Packers aren't a team that normally pursues big name free agents, here are a few big moves they could make that have the potential to improve their team.
7. Sign Antonio Cromartie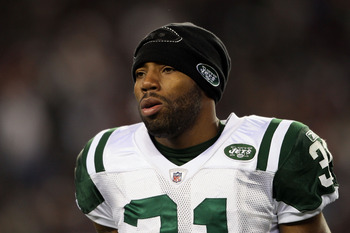 Elsa/Getty Images
While Cromartie certainly has his issues, he has proven to be a solid cornerback in the NFL, and if the Jets are able to sign Asomugha, Cromartie will almost definitely be gone.
The Packers may not appear to have a huge need at corner, as they have Tramon Williams and Charles Woodson as their starters, but Woodson is aging and it may be a good idea to add some depth to the position. While Sam Shields has proven to be a solid player, the depth of the CB position drops off dramatically from there, as Jarrett Bush, Pat Lee, and Brandon Underwood have all been disappointing.
6. Sign Barrett Ruud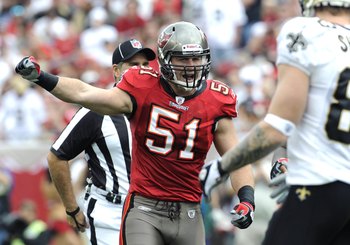 Al Messerschmidt/Getty Images
With linebackers Brady Poppinga, Brandon Chillar, and Nick Barnett all leaving, the linebacker depth has taken a hit, especially since it was already seen as a possible weakness going into the draft.. Ruud is a solid player who could at the very least add some depth to the position.
5. Sign Malcolm Floyd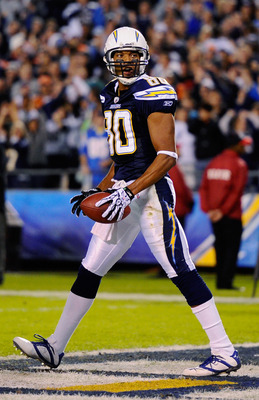 Kevork Djansezian/Getty Images
If the Packers lose James Jones, Malcolm Floyd would more than fill Jones' shoes, especially given the rumors that Floyd is gaining interest around the league, and may not be back in San Diego. Floyd is a reliable receiver who could make the Packers receiving corps even more stacked.
4. Sign Ronnie Brown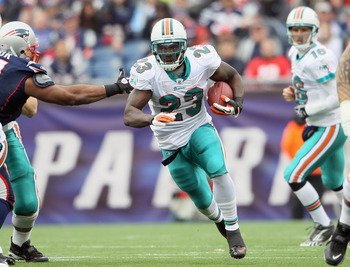 Elsa/Getty Images
With Reggie Bush signing with the Dolphins, Ronnie Brown's role in Miami is in question. While he may come back to the Dolphins next year and share the position with Bush, there is a very good chance that he will be searching for greener pastures.
While the Packers already have a solid running game, with Ryan Grant and James Starks, Brown could certainly contribute to Green Bay's already lethal offense. Brown also has experience in the Wild Cat, so if the Packers would be interested in incorporating the wildcat into their offense, particularly with Randall Cobb now on the team, Brown could help add that dynamic to their offense.
3. Trade Matt Flynn, Sign Marc Bulger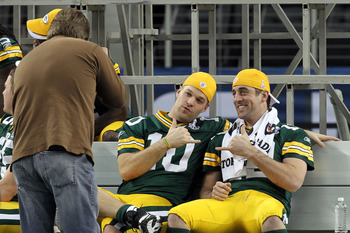 Ronald Martinez/Getty Images
Matt Flynn proved that he could be a starter in Week 15 last season against the Patriots. The Packers would be wise to trade Flynn and get value out of him, but only if they can sign a veteran QB to be the new backup. Right now, Graham Harrell does not have the experience to be a second-string QB, especially after missing out on the quarterback school because of the lockout.
Marc Bulger no longer has what it takes to be a starter, but he certainly has the experience and the ability to contribute should Aaron Rodgers go down.
2. Sign Nnamdi Asomugha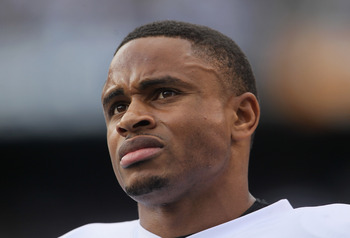 Jeff Gross/Getty Images
The biggest cheese of free agency is likely to go to the Jets, but landing Nnamdi would bolster the Packers secondary even more. Having Charles Woodson and Nnamdi Asomugha on the outside and Tramon Williams in the slot would make the Packers' backfield the best in the league.

While Asomugha will likely come at too high of a price to even consider this, it sure is fun to think about.
1. Re-Sign Cullen Jenkins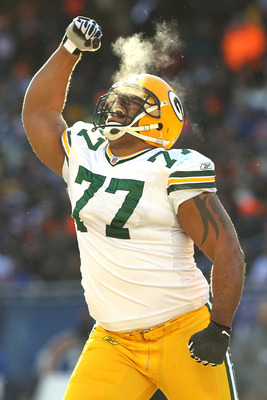 Doug Pensinger/Getty Images
This is a move that, while it is looking less and less likely that it will actually happen, will make Packer Nation more happy than any other of these big name free agents. Jenkins has been a major contributor to the Packers defense for the past few years, and stepped up big time when the defense got hit with injuries last year.
Jenkins wants to stay in Green Bay, is familiar with the defense, and is a tremendous and underrated player. The Packers should keep him, and if they find a way to, it would be better than any other free agent they could have signed.
Keep Reading

Green Bay Packers: Like this team?