NFL Free-Agent Signings and Trades: 6 Teams That Just Became Playoff Contenders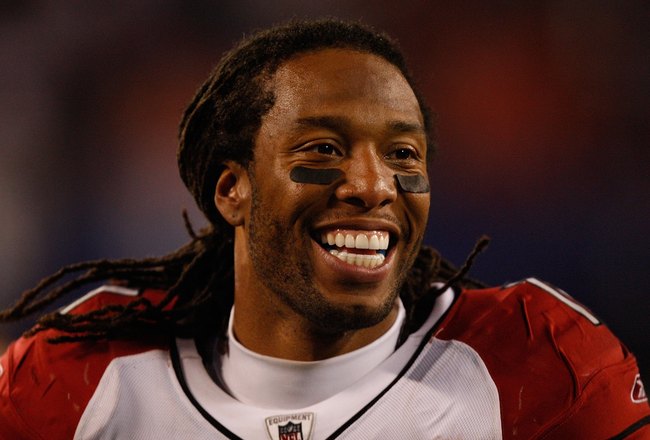 Jared Wickerham/Getty Images
As NFL free agency continues, more and more teams are adding big name players in attempt at becoming playoff contenders.
Some attempts will be futile, such as the Carolina Panthers. No matter how many players they sign or re-sign, they aren't making the playoffs this year. But others should prove to be extremely successful.
I intend no disrespect to those that will be unsuccessful, but here are six teams that just became playoff contenders through free agency and trades.
New York Giants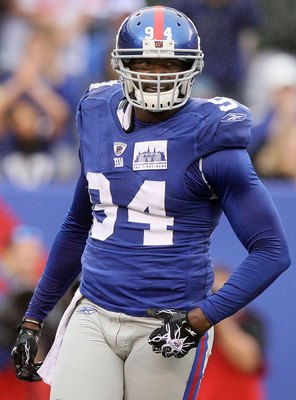 Jim McIsaac/Getty Images
Key Move: Re-signing Mathias Kiwanuka
The New York Giants still have some work to do with Steve Smith, but signing Mathias Kiwanuka was a key move.
Their defense was their Achilles heel last year, so losing Kiwanuka would have been detrimental. When you factor in the fact that Osi Umenyiora could possibly hold out, this signing becomes all the more crucial.
At the end of the day, the Giants were only one game away from the playoffs. By signing Kiwanuka and hopefully keeping Smith, the Giants have positioned themselves as a playoff contender.
San Diego Chargers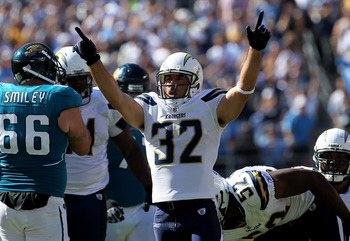 Stephen Dunn/Getty Images
Key Move: Re-signing Eric Weddle
First, San Diego still has some work to do. They absolutely need to re-sign Malcolm Floyd, and they need to get Vincent Jackson back on their good side.
Second, they absolutely overpaid for Eric Weddle. However, there is no doubt that they need him on their team. Even though he isn't worth the gaudy contract, Weddle was the anchor of their defense last year and should be again this year.
Just by this signing alone, I would put San Diego in the lead to win the AFC West. If they re-sign Floyd and keep Jackson happy, it could be a deep playoff run.
Houston Texans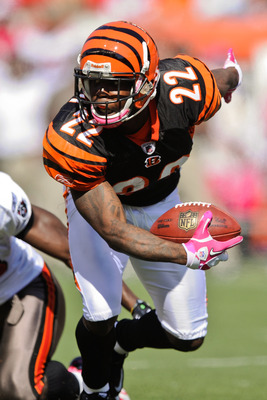 Jamie Sabau/Getty Images
Key Move: Signing Johnathan Joseph from Cincinnati Bengals
This was a huge move by the Texans. They were talked about as a player for Nnamdi Asomugha before they came to terms with Johnathan Joseph, the third best cornerback available.
Houston's pass defense has been the worst in the league for a few years now. Joseph is a huge upgrade over any other defensive back they have. He should improve their secondary immediately.
With a high powered offense and a decent defense, Houston should challenge for the AFC South crown. I know we say this every year, but this is finally the year for the Texans.
Arizona Cardinals
Jim McIsaac/Getty Images
Key Move: Trading for Kevin Kolb with Philadelphia Eagles
I'll be the first to say that Arizona overpaid for Kevin Kolb. They gave up a top cornerback and a high draft pick for an unproven player.
With that said, the Cardinals desperately needed a quarterback. In the weakest division in football, the NFC West, all Kolb has to do it be better than Derek Anderson, which shouldn't be too difficult.
Seriously, all he has to do is throw the ball to Larry Fitzgerald, and they will be absolutely fine.
Arizona still has the majority of their players who led them to the Super Bowl with Kurt Warner at the helm. If Kolb turns out to be everything they hoped for, this could be a very dangerous team.
Minnesota Vikings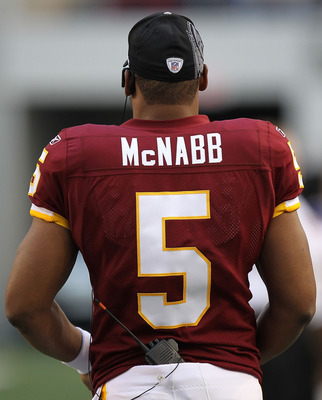 Ronald Martinez/Getty Images
Key Move: Trading for Donovan McNabb with Washington Redskins
Even with Christian Ponder at starting quarterback, the Minnesota Vikings could have been a sleeper in the NFC North. Now with Donovan McNabb, they could challenge for the crown.
Yes, they lost Sidney Rice and Ray Edwards, but they could still make a move for a player like Braylon Edwards to help on offense. However, even without Rice and Edwards, the Vikings should be fine on offense and defense.
The offense will clearly play through Adrian Peterson and adding McNabb will really help their offense run smoothly. Led by Jared Allen, Minnesota's defense will still be aggressive and troublesome for opposing teams.
With Green Bay, Detroit and Chicago all quality teams, the road to the playoffs certainly won't be easy for Minnesota. McNabb could push them past Detroit and Chicago and into the playoffs.
Jacksonville Jaguars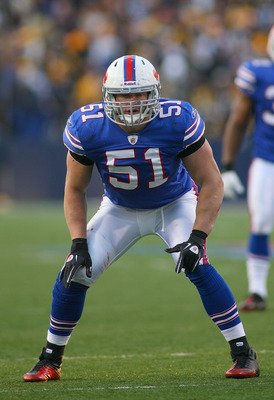 Rick Stewart/Getty Images
Key Moves: Signing Clint Sessions and Paul Posluszny
This pick might surprise some people, but let me explain myself.
Jacksonville could struggle on offense, but they should be alright behind Maurice Jones-Drew and the underrated David Garrard. They nearly crept into the playoffs last year but failed down the stretch due to injuries.
If they can stay healthy, their offense should be just fine.
By adding Sessions and Posluszny, the Jaguars improved their defense greatly. Both players are very good, and both have starting experience. They are great against the run, and either one can play decent coverage. In a pass-happy AFC South, they will be crucial to Jacksonville's defense.
It won't be easy, but Jacksonville did a great thing by picking up two quality linebackers. Now they just need to finish games and not falter down the stretch.
Keep Reading