Lights, Camera, Action: The Most Entertaining Giants on "The Franchise"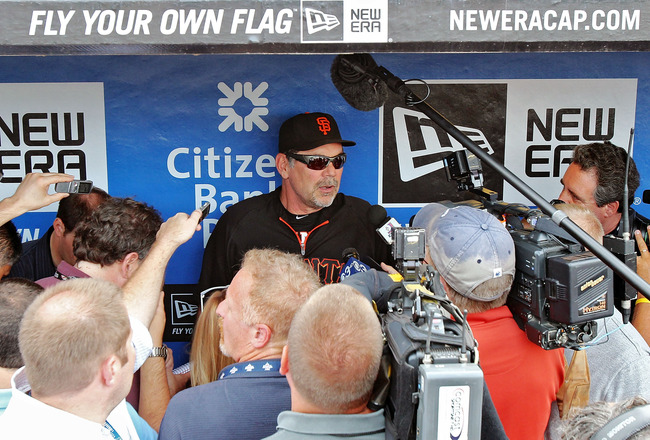 Len Redkoles/Getty Images
After three episodes, The Franchise: A Season with the San Francisco Giants has become one of my favorite shows to watch. May it be the story of the breakout Ryan Vogelsong, Brian Wilson being Brian Wilson or the rookie Brandon Belt trying to make a name for himself in San Francisco.
The Franchise is Showtime's shot at making a show similar to HBO's newly cancelled, Hard Knocks, but Showtime's version has two major differences: it is following a baseball team rather than a football team and it actually follows the team during the season and not the lead up to the season.
The Giants are a team that have not let the cameras affect them and currently lead the NL West. The Giants make the show very interesting and make it a very enjoyable show to watch even if you're not a fan of the San Francisco Giants.
Some players just make the show a little more enjoyable than others. What we are watching is more than just watching a team.
It is heartwarming and funny at the same time, and it makes it even better that the team being followed are the World Series Champions and a team that look as if they will be returning to the playoffs this year.
5. Aubrey Huff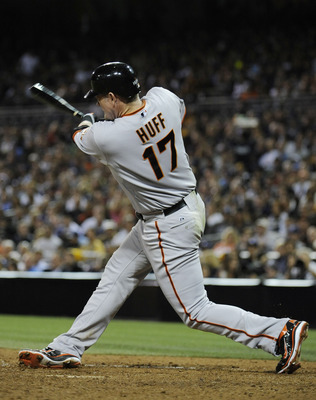 Denis Poroy/Getty Images
This was a difficult choice because many other guys on the team have been entertaining but haven't stood out as much as the next four guys.
Guys like Matt Cain and his family life are entertaining, or Jeremy Affeldt meeting the man who was attacked on the Giants/Dodgers game and even Freddy Sanchez, who was trying to recover from injury, but I feel Huff has been a bit more entertaining than those guys.
Huff has had a bit of a rough season with the Giants this year and had to play in the outfield a the beginning of the year because of the young Brandon Belt. Belt got sent down and Huff was moved back to first.
In the most recent episode, we saw Huff trying to break out of his slump and learn of the story of how his mother had to raise him alone after his father was murdered.
As Giants fans know, Huff has a lighter side. Who could forget the thong or the fake cry?
4. Barry Zito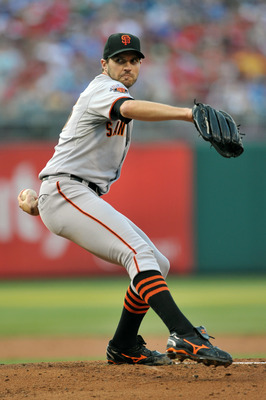 Drew Hallowell/Getty Images
Barry Zito is the Giants' highest paid player and the team's most spiritual individual.
We have seen Zito speak about his role on the team when the breakout star, Ryan Vogelsong is in his place due to injury. When he returned, Zito pitched a great game in a doubleheader that led to a Giants' win.
Zito's best moments come when he see him in the recording studio or when he is outside his amazing cool house doing yoga.
Another great moment is when Zito speaks about his desire to become a chef and open up a restaurant once his career in baseball is over.
Zito may be a bit mellow, but his scenes are always entertaining.
3. Pablo Sandoval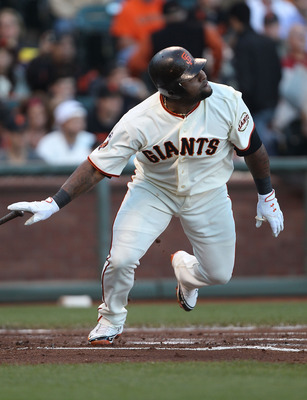 Jed Jacobsohn/Getty Images
The player known as Kung Fu Panda is one of the most entertaining guys on the show.
After coming back from an injury earlier on in the season, Sandoval came back and was named to the NL All-Star team as an injury replacement chosen by his own manager, Bruce Bochy.
Sandoval was expected to have a breakout year last year but did not play up to the potential everyone knew he had.
What makes Sandoval so entertaining is the story of his weight loss. He looks better than he ever as, losing 30 pounds. Sandoval is a huge reason for the Giants' success this season.
In the second episode, we saw him at his best, being fake interviewed by Yadier Molina with a baseball bat and then him hitting an RBI double that helped the National League win the All-Star Game.
2. Ryan Vogelsong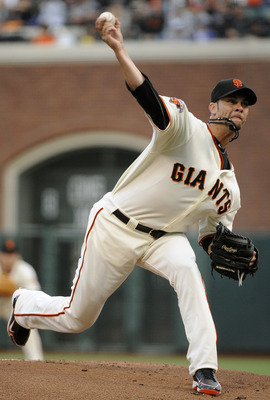 Thearon W. Henderson/Getty Images
The story of Ryan Vogelsong is amazing. Prior to this season, the last MLB game Vogelsong had pitched in was in 2006 with the Pittsburgh Pirates.
After struggling in Japan and in the minors for years, Vogelsong finally got his shot with the Giants this season. Vogelsong has been a great pitcher for the Giants ever since.
It is great to see Vogelsong, who seems like a great guy do so well. We saw how much a fan Vogelsong's father in-law was of his. His father in-law passed away last year in what Vogelsong and his wife called the toughest year of their life.
They know that he is watching them from heaven now.
A great scene with Vogelsong was during the All-Star Game Festivities, and he was trying to prank a live show by pretending a ball was on its way toward the set, but he was nervous because he joked that they would kick him out of the All-Star Game if he were to do it.
1. Brian Wilson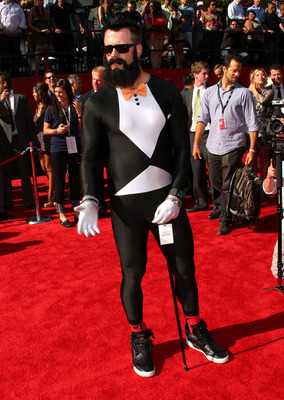 Frederick M. Brown/Getty Images
The most entertaining player on The Franchise is without a doubt Brian Wilson. I mean, how can it be anyone else? The Giants' quirky closer has given viewers the most entertaining scenes that have ever been in a sports-related show.
During the credits of an episode he tried to help the production crew with his interview, in the process he made fun of the word Sepia, which is a type of camera shot. That small scene was probably my favorite of the show so far.
We also followed Wilson into autograph signings, photo shoots and best of all the ESPYs, where we saw Wilson wear one of the most interesting outfits ever(which can be seen above).
Wilson is without a doubt the most entertaining player on The Franchise: A Season with the San Francisco Giants.
Keep Reading

San Francisco Giants: Like this team?