MLB Trades: 5 Reasons Carlos Beltran Is a Perfect Fit in San Francisco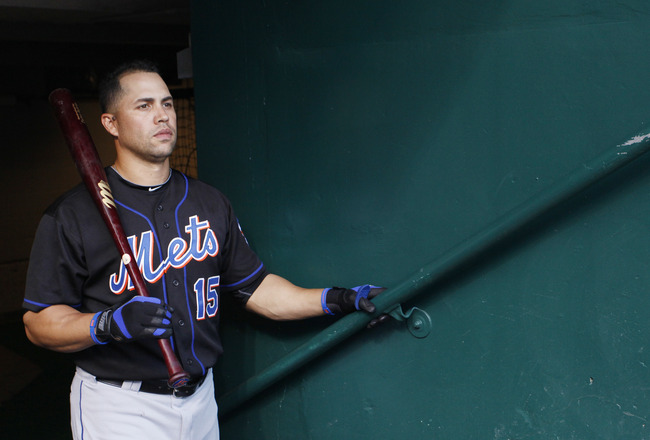 Joe Robbins/Getty Images
Carlos Beltran has been the hottest name on the trade market, and it appears he has found the perfect home as part of the San Francisco Giants.
The rumors came out on Tuesday from Yahoo's Tim Brown, who tweeted the deal between the Giants and New York Mets was nearly done, with just logistics to work out.
Now that the deal is done, everyone is saying San Francisco may be the perfect destination for both sides.
Let's take a look at five reasons this deal makes sense.
5. Bruce Bochy Can Manage the Transition Well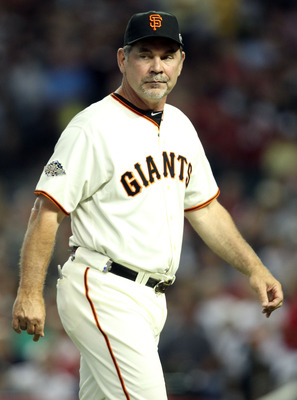 Christian Petersen/Getty Images
Bruce Bochy is one of the best managers in baseball, and he should be able to manage the transition for Carlos Beltran as he moves across the country.
Bochy has been with the Giants since 2007 after a long stint with the San Diego Padres.
He has won the NL Manager of the Year award twice and is certainly up to the task of managing this team to another World Series title.
Beltran will enter a situation that is lacking outfield talent. He will immediately enter as the best outfielder and may feel some resistance from current players. This team did win a title last year without Beltran, meaning current players may feel they don't need him. It will likely create some tension in the clubhouse.
Bochy will have to keep an eye on this situation and address any problems, but he is definitely more than ready to do so.
4. Carlos Beltran Gets to Play for a Winner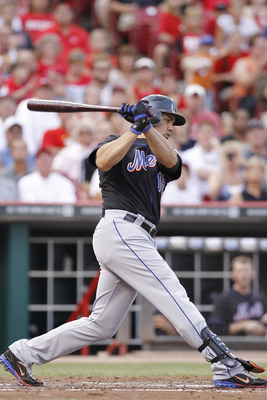 Joe Robbins/Getty Images
Throughout this entire process, it was clear Carlos Beltran wanted to play for a contender and would only waive his no-trade clause for a trade to a winning team.
The San Francisco Giants fit this mold. Not only are they in first place in the NL West, but they also won the World Series last season.
Clearly, this team's roster knows how to win.
Beltran will love watching his pitchers go out and provide every chance for the hitters to produce the few runs that are usually enough to win.
San Francisco has the best pitching staff in Major League Baseball. By adding Beltran, they will improve on a weakness, and he will enjoy the praise as a vaunted hitter in their lineup.
3. The San Francisco Giants Could Convince Him to Stay Long Term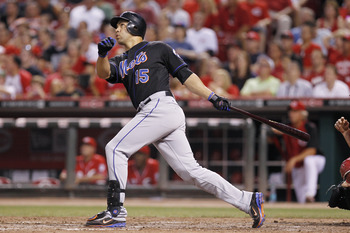 Joe Robbins/Getty Images
The San Francisco Giants will likely have to give up a lot of talent to acquire Carlos Beltran, so they will be doing everything in their power to convince the switch-hitter to sign a contract after this season.
In 2009, when the St. Louis Cardinals acquired Matt Holliday at the MLB trade deadline, the entire community wanted to make him feel welcome and at home in Missouri.
Holliday finished out the season well and decided to stay on board with the Cardinals the following season.
This is a similar situation in San Francisco.
Beltran will likely hear the loudest cheers in AT&T Park that he has heard in years as a pro.
It will all be part of a ploy to keep him a Giant for the long term.
They have a good chance at succeeding with a great ballpark, fan base and team that could make another World Series run.
2. The San Francisco Giants Need Hitting Help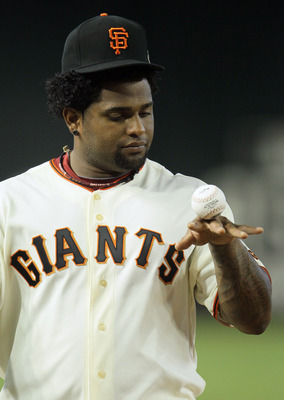 Jeff Gross/Getty Images
The San Francisco Giants have terrible hitting statistics this season, making Carlos Beltran a great fit.
San Francisco is 28th in runs this season, 25th in batting average, 27th in on-base percentage and 24th in slugging percentage.
San Francisco also owns the fifth-best record in Major League Baseball.
That explains how good their pitching staff has been this season.
Now, with the impending addition of Beltran, the Giants will look to give their hitting statistics a boost.
Beltran's .289 BA, 15 HR, 66 RBI and .391 OBP will be a welcome addition to a struggling lineup.
1. Calros Beltran Fills a Position Need for the San Francisco Giants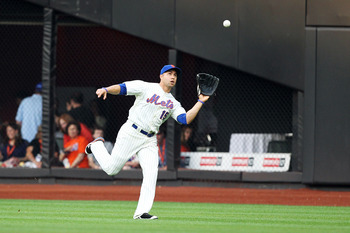 Al Bello/Getty Images
The best hitters for the San Francisco Giants are seemingly all playing in the infield, and Carlos Beltran would fill a huge need for this team in the outfield.
The Giants have not had great outfield hitting since the departure of Barry Bonds.
By adding Beltran, they would finally have an outfielder to rival the infield bats of Pablo Sandoval and Aubrey Huff.
Beltran will be the only player on the Giants who currently has double-digit home runs this season.
He would also immediately create flexibility in the outfield. If they add a solid bat in the outfield, the team will not lose as much value by playing good fielders and mediocre hitters over players who provide a small edge at the plate.
Beltran is a perfect fit in San Francisco, and Giants fans will spend the next few months trying to convince him to call it home.
Keep Reading

San Francisco Giants: Like this team?