Green Bay Packers: Why Releasing Nick Barnett Could Come Back to Haunt Them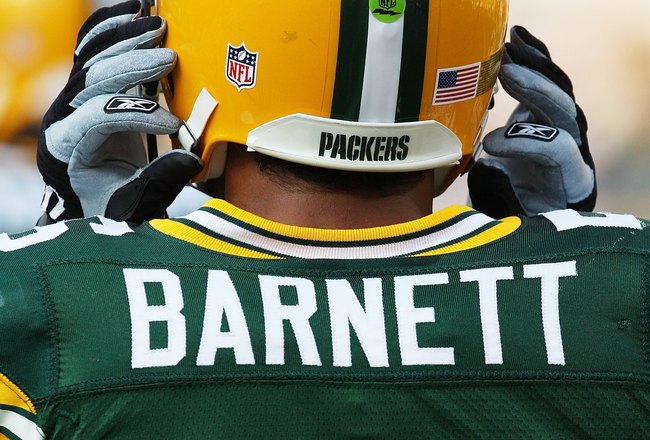 Jonathan Daniel/Getty Images
As I wrote about earlier, Nick Barnett has been released by the Green Bay Packers.
While it is always difficult to question Ted Thompson, this move is certainly questionable.
Green Bay is coming into this season as one of the favorites to win the Super Bowl. Even though they won without Barnett last year, and many other key players, releasing Barnett could prove to be a risky move once the season begins.
Here are a few reasons why releasing Nick Barnett could come back to haunt the Green Bay Packers.
A Look Back at Barnett's Career in Green Bay
Jonathan Daniel/Getty Images
Career statistics: 787 tackles, 15.5 sacks, 9 INTs, 1 All-Pro (2007)
While Nick Barnett's career statistics certainly aren't overwhelming, Barnett has been a solid player for Green Bay for the past eight years. He used to be the leader of the defense and had a great knack for making plays.
Barnett was drafted out of Oregon State and became a starter in his rookie season. He lost the majority of the 2008 and the 2010 seasons due to injuries, but he is only 30-years old and could still have a few productive seasons left in him.
He probably wouldn't have started this year for the Packers, which is probably why he was released.
Where Will Barnett End Up?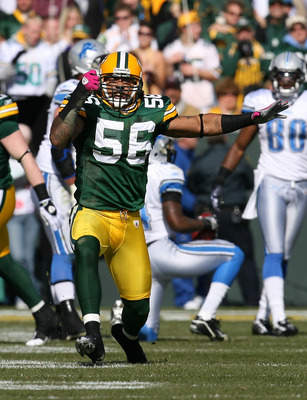 Jonathan Daniel/Getty Images
Right now, the teams that jump off the page as a possible landing spot for Nick Barnett are the San Diego Chargers and the New York Giants. Both teams are in desperate need of an middle linebacker and Barnett has played his best in a 4-3 defensive scheme.
However, don't be surprised if a team like the Detroit Lions or Atlanta Falcons also make a move on him.
The worst case scenario for Green Bay would be if Barnett ends up in the same conference as the Packers. I know that it appears as if both parties are leaving on good terms, but there is always a drive for a player to crush his old team.
The Likely Replacement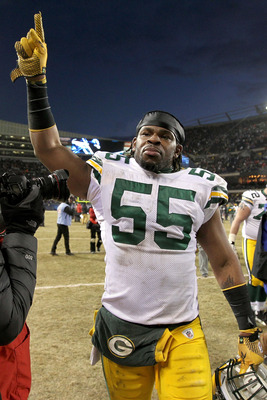 Andy Lyons/Getty Images
When the Packers signed Desmond Bishop to a long contract extension in January, it looked like they had made their choice for who would be starting opposite A.J. Hawk in the near future.
Bishop is coming off a great season and should only improve as a full time starter. He was crucial to Green Bay's defense and made big plays throughout the season, including a fumble recovery in the Super Bowl.
The major drawback with Bishop is that we have only seen a small sample of his work on the football field. Since he was drafted, he has only started 13 games, 12 of those games coming last season.
Can Bishop perform at a high level for an entire season? We know that Nick Barnett can.
Who Else Could Possibly Replace Barnett?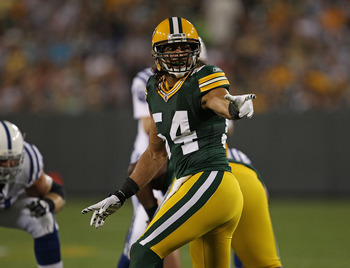 Jonathan Daniel/Getty Images
The only other inside linebackers currently on the Packers' roster are Brandon Chillar, A.J. Hawk and Rob Francois. Rookie D.J. Smith will also be another option once he is signed.
Clearly, A.J. Hawk will be starting at one inside linebacker position, so Chillar, Francois and Smith are the only ones who will fight for Bishop's starting spot.
How Could Releasing Barnett Hurt the Packers?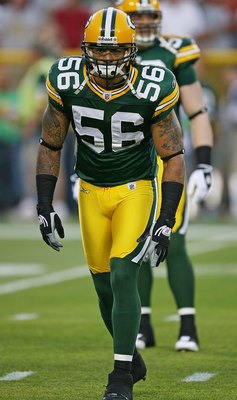 Jonathan Daniel/Getty Images
The answer to the above question is injuries.
I know it is ridiculous to predict injuries on a team, but when putting together a roster, they must be taken into account. Last year Green Bay had 16 players end up on Injured Reserved. That is a staggering number that is unlikely to be repeated.
The Packers only have four inside linebackers on their roster right now and even if only one gets injured, it could become detrimental. Had Green Bay kept Nick Barnett, they not only would have had plenty of depth at inside linebacker, but they would also have great experience at that position too.
If there are injuries to A.J. Hawk or Desmond Bishop, Green Bay will be wishing they kept Barnett.
Also check out Donovan Lanham's counterpoint: Why cutting Nick Barnett was the right move.
Keep Reading

Green Bay Packers: Like this team?