The 12 Most Electrifying Philadelphia Eagles Players of All Time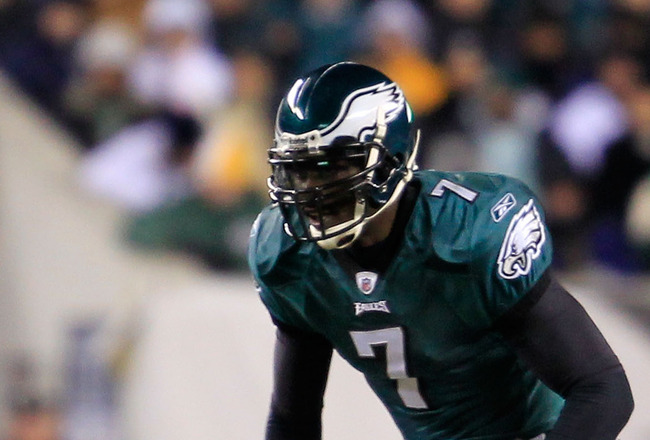 Chris Trotman/Getty Images
With the lockout ended and people excited for football again, here is a look at the 12 most electrifying Eagles players of all time. I tried to take players from different eras.
In order to make this list, it is important to define what I mean by electrifying. Electrifying is not just a great player, though you have to be a good player to be electrifying. There is nothing exciting about a third-string quarterback.
However, electrifying is not just a great player. Electrifying is a player with swagger and personality. It is a player who is exciting to watch and who people gladly paid to see play. It is a guy who could change a game. Electrifying is excitement.
Here is a look at the top 12 most electrifying players in Eagles history.
12. Harold Carmichael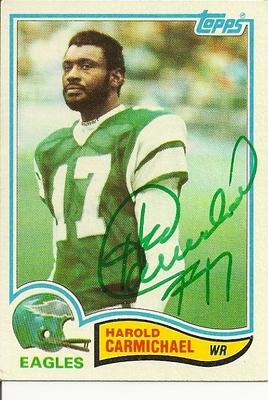 Harold Carmichael was one of the game's all-time greatest wide receivers. His size and ability to find the end zone made him a very exciting player.
He was the best offensive weapon on the Eagles Super Bowl team and the guy was fun to watch. His ability to change a game puts him on this list, although I did consider others here as well.
11. Wilbert Montgomery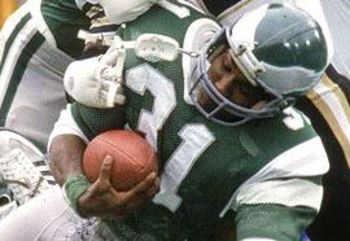 For most of the Eagles existence, many considered Wilbert Montgomery the best running back in Eagles history and some people still do.
While the Eagles have had good backs in recent years like Duce Staley, Ricky Watters, Brian Westbrook, and LeSean McCoy, the Eagles had a long stretch of futility at the running back position.
Montgomery was great, he was fast, strong, and charismatic, and that is why he had to be on this list.
10. Asante Samuel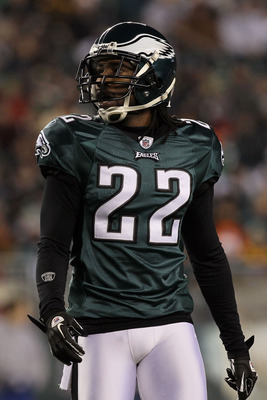 Jim McIsaac/Getty Images
This pick will probably draw the biggest complaints on this list, but Asante Samuel personifies electrifying. The guy is a complete ball hawk and is always around the ball.
For a defensive player, he makes a ton of big plays and he has the personality that it takes to be electrifying. His confident swagger and attitude made him a must on this list.
I actually could have argued for him to be even higher on this list. He is the first defensive player on this list.
9. Brian Westbrook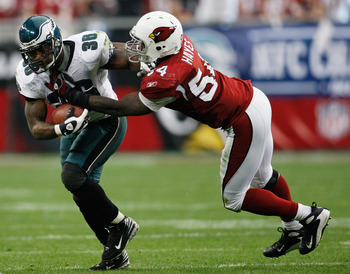 Chris Graythen/Getty Images
Brian Westbrook would be higher on this list, except his personality is not necessarily electrifying. Westbrook was not the cocky, arrogant type, but he could electrify a crowd.
His ability to catch the ball out of the backfield and break the big one on any given play makes him an easy choice for a list of electrifying players.
8. Terrell Owens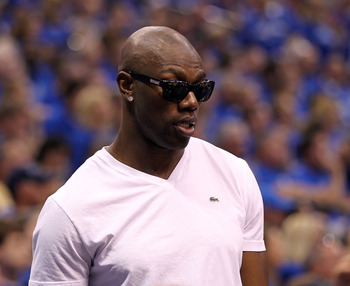 Mike Ehrmann/Getty Images
Many people love him and many people hate him, but few can deny that Owens was electrifying. A first ballot Hall of Famer, Owens is one of the all-time greats and has the confident swagger to go along with his great play.
Owens could very well be one of the most electrifying NFL players in history. He is not higher on this list due to the fact that he was not an Eagle for a long time.
If he were a lifelong Eagle, he would definitely have been in the top five. Still, there is no denying that Owens' charisma and game-changing ability makes him a must-have on this list.
7. Reggie White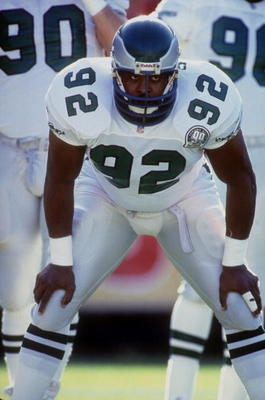 You don't get the nickname "The Minister of Defense" for nothing. White was one of the game's all-time great sack masters. Reggie White broke our hearts when he left to become a Packer, but that does not deny him a spot on this list.
I have to admit I almost put Jerome Brown on this list along with White or instead of White, but ultimately, White did it longer and I could not find anyone on this list to take off for Jerome Brown.
However, RIP Jerome Brown and RIP Reggie, you both left us far too young and are still missed today.
6. Brian Dawkins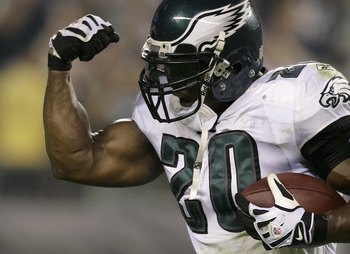 Chris Gardner/Getty Images
One of the biggest hitters of the modern era, Brian Dawkins would fire up the crowd and the team before each game. The heart and soul of the Eagles defense for much of the first 10 years of the century, Brian Dawkins left the Eagles as one of the most beloved players in Eagles history.
Not only was he a great safety, but Dawkins was everything that personified the city of Philadelphia. He was tough and played hard and the fans loved him for it.
He might be a Denver Bronco now, but he will always be an Eagle to most fans.
5. Chuck Bednarik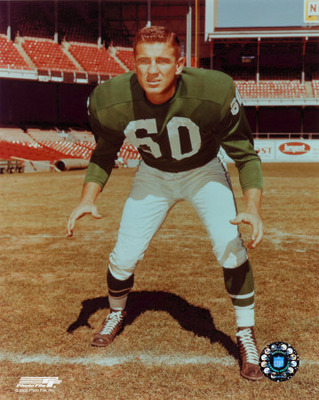 Chuck Bednarik was the last two-way player and for that reason alone, he would be a candidate for the list. However, Bednarik was not only a two way player, he was a great player. He was a big hitter and he was one of the hardest hitters of his era.
Plus the guy has personality. At a party once, he turned the lights out and asked Frank Gifford if he remembered that, alluding to the huge hit he once put on him.
Finally, Bednarik had one of the greatest quotes I've ever heard from an Eagles player about a player most Eagles fans hate.
He once said, "The positions I played, every play, I was making contact, not like that Deion Sanders... He couldn't tackle my wife. He's back there dancing out there instead of hitting."
That about sums up why Chuck Bednarik is in the top five.
4. Michael Vick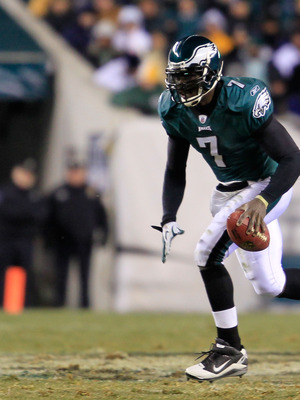 Chris Trotman/Getty Images
I think we all realize why Vick is so high on this list. The guy is one of the most exciting players in the game. If he were a lifelong Eagle, he likely could have been No. 1 or 2.
Even though he has only been on the team for two seasons and really only played one, most people are super excited for the next few years, largely because of what Michael Vick can do on the field.
3. DeSean Jackson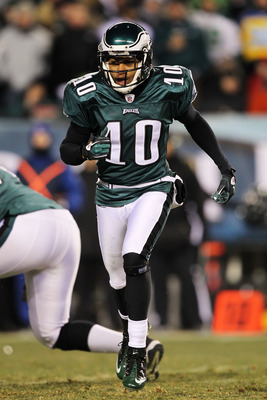 Al Bello/Getty Images
The NFL's modern-day version of the Roadrunner cartoons, DeSean Jackson outruns everybody. His explosiveness and brash attitude makes him one of the most electrifying players in the entire NFL.
Jackson's punt return against the Giants in the 2010 season is the perfect example of why Jackson is in the top three. He is a game changer, a guy who can score anytime he touches the ball.
He is lightning in a bottle and arguably could have been in the top spot. However, I think he is slightly edged out by the next two guys on this list.
2 .Tommy McDonald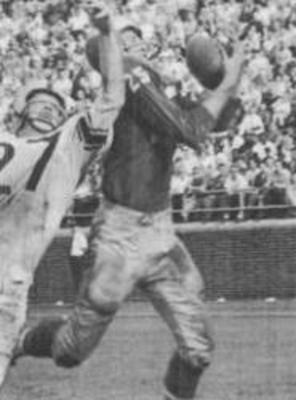 At the time of his induction into the Hall of Fame, he was the smallest player to ever be inducted into Canton. McDonald stood just 5'9'' and 172 pounds when he retired in 1968.
McDonald was charisma before there was charisma. The best part of McDonald is he stayed electrifying even into retirement.
When he finally got inducted into the Hall of Fame, he made one of the most lively, irreverent speeches in Canton history. My favorite quote was when he said, "No, seriously, I always take my wife with me wherever I go. She's too ugly to kiss goodbye.''
He helped popularize the long bomb, and he went deep before most players did. He was humble, yet exciting. He was the Barry Sanders of wide receivers and one of the most electrifying players ever.
McDonald's contributions to the game are still seen today and he is also one of the most underrated players in the league history.
His personality is what makes him so electrifying, though, and anyone who either saw him play or saw his Hall of Fame speech knows exactly why he is so high on this list.
1. Randall Cunningham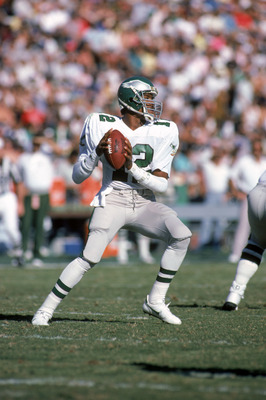 George Rose/Getty Images
Randall Cunningham was one of the most exciting players in NFL history. The league's all-time leading rusher for quarterbacks, Cunningham could throw the ball a mile as well and had one of the best arms in league history.
He also had one of the most exciting styles of play. When this topic was first brought up, he was the first name I thought of. His big arm, great speed, and exciting style of play makes him electrifying.
His personality as a player only makes him more electrifying. He played Buddy Ball with Buddy Ryan, and he used to give great quotes, like Let Randall be Randall.
A present-day minister, Randall Cunningham will always be remembered as one of the most electrifying players in NFL history, which is why he had to be No. 1 on this list.
Keep Reading

Philadelphia Eagles: Like this team?