MLB Trade Rumors: Updates on Carlos Beltran, Colby Rasmus and Rich Harden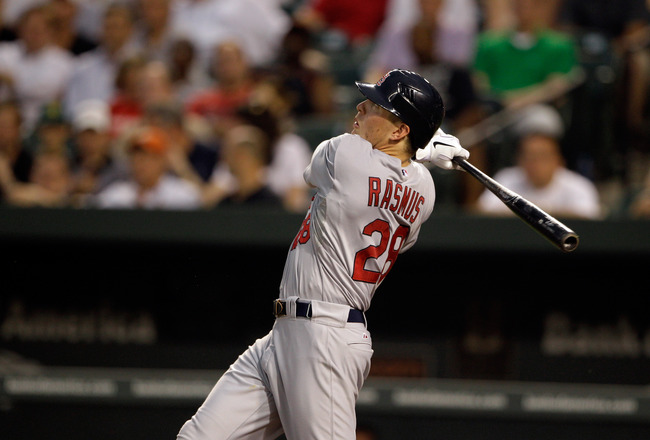 Rob Carr/Getty Images
As the weekend comes to a close, most MLB teams have been extremely busy working the phones, trying to finalize deals for impact players. Carlos Beltran has been the goal of many of the top teams, such as the San Francisco Giants and the Boston Red Sox.
Colby Rasmus has been a very sought-after player as well, although St. Louis Cardinals General Manager John Mozeliak has verbally stated that he is not using Rasmus as bait. However, the plot thickens and other teams have heard from the Cards.
Finally, we will check in on the possibility of the Oakland A's dealing starter Rich Harden becoming a target for some teams, looking to bolster their rotations with the A's starter who has recently returned from injury.
Carlos Beltran: Just a Little More Breaking News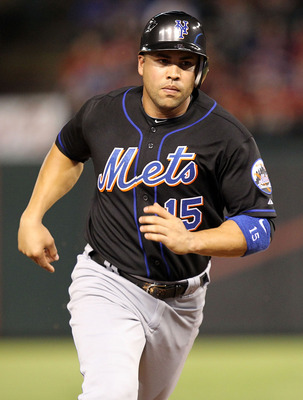 Ronald Martinez/Getty Images
Perhaps the biggest player on the market, New York Mets slugging outfielder Carlos Beltran has made big news by stating he will not accept a trade to an American League team.
He has given the Mets front office a list of seven NL teams that he would play for, and since there are only eight contending teams, one is left out in the cold. The five contenders are the Atlanta Braves, Philadelphia Phillies, San Francisco Giants, Texas Rangers and Boston Red Sox, according to Buster Olney (h/t Adam Rubin of ESPN).
The San Francisco Giants have a legitimate chance at landing the outfielder because Beltran has shown interest in going to the defending world champions, and the Giants have a deep farm system. He would play right field consistently and mix in with current center and left fielders such as Andres Torres and Cody Ross, respectively.
However, both the Philadelphia Phillies and Atlanta Braves have inquired and made serious offers. The Phillies are also intriguing to Beltran, and the Phils would probably have to give a little more because they are in the Mets' division.
Mets front office workers are working on getting some financial relief for Beltran's bloated contract, and it could be a strong possibility that either the Phillies or the Giants will pick up some of the $8 million he will earn the rest of this season, along with giving up a solid prospect for the all star outfielder.
With only seven days left before the deadline passes, it will be down to the nitty gritty to work out the details. Stick with Bleacher Report's coverage to find out where Beltran ends up.
Colby Rasmus: Conflicting Reports Leave Everyone Puzzled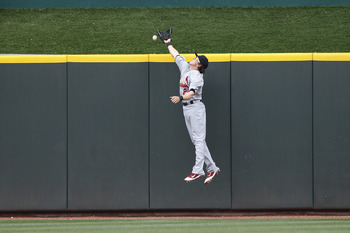 Joe Robbins/Getty Images
Colby Rasmus, St. Louis Cardinals' center fielder, has been the talk of many contending teams' focus.
Yesterday's report from the St. Louis Dispatch stated that the Cardinals and Chicago White Sox are talking about a deal involving Rasmus and perhaps pitchers Edwin Jackson or Matt Thornton.
According to SI's Jon Heyman on July 18, Tampa Bay Rays, Washington Nationals and Boston Red Sox have called the Cardinals about Rasmus, although a deal is supposedly "highly unlikely."
Rasmus has had to deal with a lot of attention, being the target of many fans' disappointment. His .241 average and nine home runs have drawn criticism from the Cardinals' faithful, and he has openly stated that a change of scenery might do him some good. Colby Rasmus' father, Tony, even stated that his son should be traded last month.
It will be interesting to see which version of the truth persists and if Rasmus is dealt in the next week. If not, the 24-year-old will finish the season in Cardinal red, trying to help them reach the playoffs.
Rich Harden: Dark Horse Pitcher Could Bolster Boston Red Sox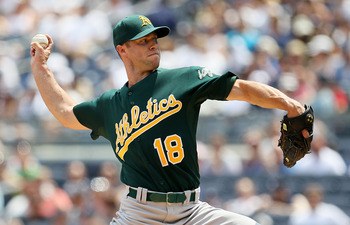 Jim McIsaac/Getty Images
Rich Harden has only started three games this season and has only been good in two of those starts, yet could be one of the biggest pickups in the next week. After returning from damage to his ulnar collateral ligament, Harden has had two good starts with the A's.
According to Peter Gammons, the Boston Red Sox have already called the A's about Harden, who only has a one-year, $1.5 million contract and would only cost about $600,000 plus a low-level prospect to acquire, could solidify a shaky Red Sox rotation and lead them to a AL East crown.
Harden, at 29 years old and fragile at best, will probably be shopped to other teams that are looking for pitching help. The New York Yankees could possibly jump into the mix, as well as the St. Louis Cardinals. The possibility of a Harden trade is high, though, considering he is only signed for a year.
Wherever Harden ends up, his production will only be an added boost to another squad.
Keep Reading