Minnesota Twins Trade Speculation: 10 Upgrades Twins Could Actually Make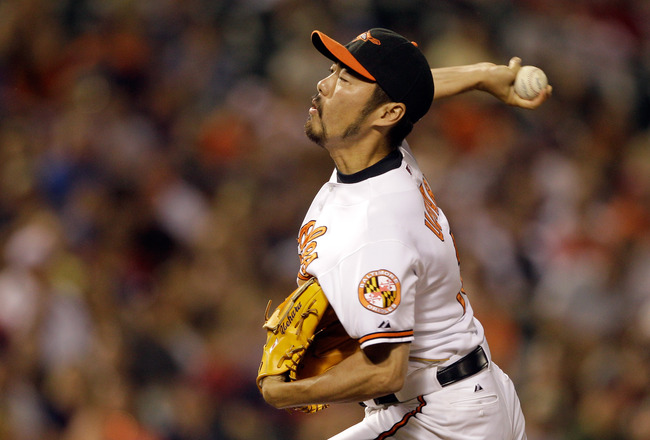 Rob Carr/Getty Images
The Minnesota Twins may look to make some deals at the MLB Trade Deadline.
After struggling immensely at the start of the season, they have battled back into the AL Central race.
Now, instead of having a fire sale and ridding themselves of a number of veteran contributors, Minnesota will be on the market for veteran help.
Let's take a look at 10 potential players that the Twins could consider adding before the deadline.
10. B.J. Upton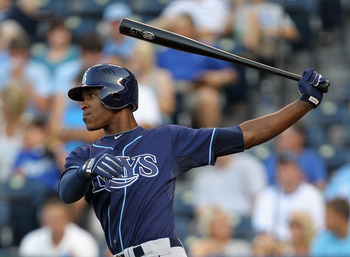 Jamie Squire/Getty Images
B.J. Upton of the Tampa Bay Rays has turned into a hot name on the trade market, and the Twins may be a long shot to acquire him.
Still, the Twins have gotten less out of their outfield this season than most people would think.
Jason Kubel was extremely productive early on, but is now coming off an injury that could cause an adjustment period.
Center field has been a fluid situation, with a mere prospect in Ben Revere replacing Denard Span as he sits out with a concussion.
Michael Cuddyer has been playing a number of positions and Delmon Young has been in and out of the lineup, producing far worse numbers than last year.
Revere has started to struggle, but still has value as a young talent.
If Upton were to head to the Twins, it would shock the world. Nonetheless, it would be a much needed upgrade in the outfield for Minnesota.
9. Rich Harden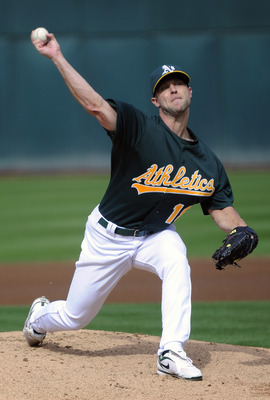 Thearon W. Henderson/Getty Images
Two years ago, the Minnesota Twins were considered a potential destination for Chicago Cubs right-hander Rich Harden.
Harden, now back with the Oakland Athletics, may be a potential trade target for the Twins.
The San Francisco Giants proved last season that starting pitching will take a team very far.
Harden has struggled to stay healthy, but when he does, he has been very good.
Since returning to the big leagues this season, he has made five starts and produced a 23 to 8 strikeout to walk ratio.
Maybe the Twins general manager will take a flier on this talent and hope for the best.
8. Jeremy Guthrie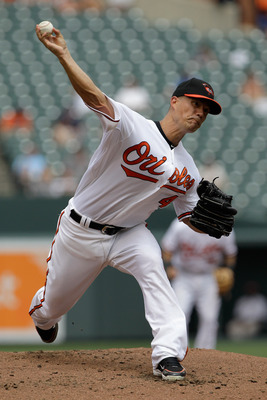 Rob Carr/Getty Images
The Baltimore Orioles are likely getting mass amounts of calls about the availability of Jeremy Guthrie.
He is a proven solid, right-handed starting pitcher in this league. Guthrie has also shown that he is not all that far above average.
Thus, the Orioles may have trouble finding the high-level prospects they will undoubtedly attempt to get in return for Guthrie's services.
The Minnesota Twins have more than enough young talent in their system to acquire Guthrie.
Starting pitching has been up and down this season for the Twins.
Guthrie's consistent right arm would be a nice jolt to the rotation. Otherwise, he could contribute as a long reliever in the bullpen.
The best part is he comes at a cheap price, making this scenario realistic for the Twins.
7. Wandy Rodriguez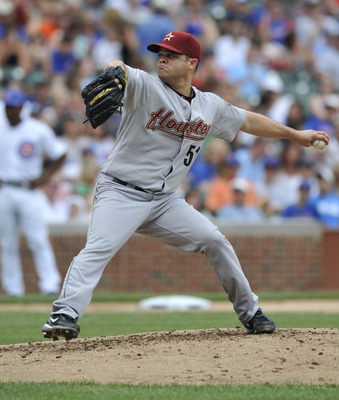 David Banks/Getty Images
The Houston Astros seem to be ready to move Wandy Rodriguez, and he could be a fit on the Minnesota Twins.
As aforementioned, the Twins have been extremely inconsistent in their starting pitching.
While the bullpen has been consistently disappointing, the starting staff has shown glimmers of hope only to come back down to earth.
Rodriguez has had a solid career in the MLB, and he could provide veteran experience and another left-handed arm to the staff.
The Twins are probably not actively searching for starting pitching.
However, if they resort to it as their way to upgrade, Rodriguez may be one of general manager Bill Smith's options.
6. Heath Bell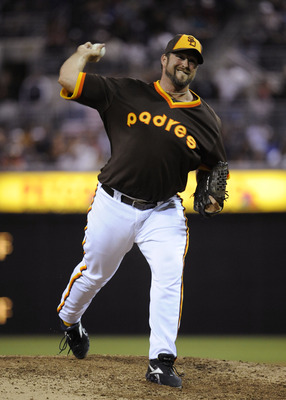 Denis Poroy/Getty Images
The Minnesota Twins have struggled all season with their closer situation, and Heath Bell may be the cure to their problems.
Bell has been one of the best closers in the game over the past few years.
This season, he boasts a 2.45 ERA and 28 saves.
The Twins may or may not actually feel confident with the duo of Joe Nathan and Matt Capps finishing off games.
Bell would be a definite upgrade over both players based on his performance this season.
He would be a welcome addition to a struggling bullpen.
5. Frank Francisco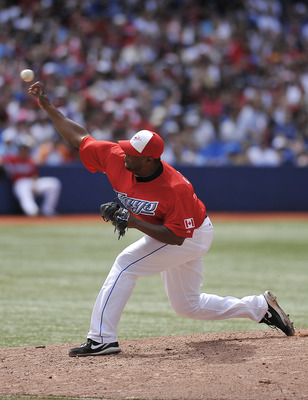 Brad White/Getty Images
Frank Francisco could help significantly improve the Minnesota Twins bullpen.
Francisco is having, by all accounts, the worst statistical year of his long, successful career.
His 5.34 ERA and 1.67 WHIP are the highest they have ever been in a single season.
These struggles may be part of the reason the Toronto Blue Jays would be willing to trade him.
If Minnesota wants to add a veteran arm to the bullpen, Francisco could be their man.
Who knows? Maybe a fresh start will help him get back to what he has been doing over the past 7 years with a 3.89 career ERA and 1.32 career WHIP.
4. Hiroki Kuroda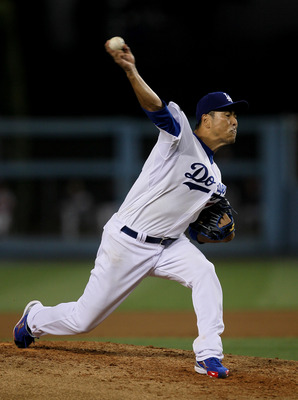 Stephen Dunn/Getty Images
If the Minnesota Twins want to commit to upgrading their pitching staff through a starter, Hiroki Kuroda of the Los Angeles Dodgers should be their target.
Kuroda's career win-loss record of 34-42 is misleading.
His run support has been weak, partly proven by his impressive individual statistics. His career 3.52 ERA is impressive, and his steadiness over the past four years is eye-popping.
Kuroda is the model of consistency—something that would give the pitching staff a much-needed boost.
3. Michael Wuertz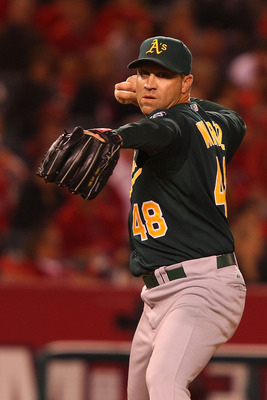 Joe Scarnici/Getty Images
Michael Wuertz, a Minnesota native, would be a great fit in the Minnesota Twins bullpen.
Wuertz has been an extremely solid reliever in this league since 2004.
His career 3.50 ERA is extraordinary, considering how long he has been around.
Wuertz has managed to absorb difficult times throughout his career and maintain solid statistics.
He has not had the opportunity to contribute in many division races.
It would be exciting for both Wuertz and the Twins if he could get traded to Minnesota.
2. Brandon League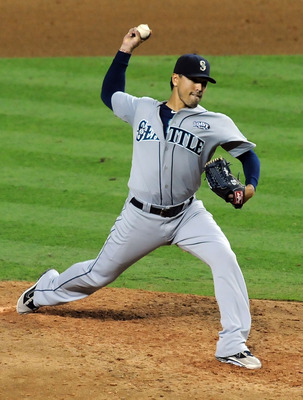 Norm Hall/Getty Images
Brandon League, in his second season with the Seattle Mariners, has finally found his niche as a consistent performer out of the bullpen.
He had struggled to perform well year-in and year-out with the Toronto Blue Jays.
Now, he is on the trade market as one of the most valued relievers available.
The Minnesota Twins have plenty of prospects to offer for a player of League's caliber. Some of them have even put time in with the major league team this season such as Ben Revere and Trevor Plouffe. Others are getting recognized for their performance in the minor leagues, like outfielder Aaron Hicks and pitcher Liam Hendriks.
A trade that brings League to Minnesota in return for prospects makes sense for both sides, and it significantly upgrades the Twins bullpen.
1. Koji Uehara
Rob Carr/Getty Images
Koji Uehara of the Baltimore Orioles may be the most prized reliever on the market, and if the Minnesota Twins want to make a legitimate run in the AL Central, they may have to make a legitimate run at Uehara.
After struggling as a starter in 2009, Uehara has become one of the best relievers in the Baltimore bullpen.
This season, he has posted a 1.80 ERA and 0.69 WHIP.
The right-hander would instantly become a star in the Twins bullpen as they pursue another division title down the stretch.
Uehara may cost the most to acquire—something that may scare Twins fans after the unfortunate Matt Capps trade that included top prospect Wilson Ramos—but it may just be worth it.
If the Twins truly are buyers at this year's trade deadline, Uehara needs to be their first priority.
Keep Reading

Minnesota Twins: Like this team?