NFL Predictions: 5 Players Likely to Be Arrested This Season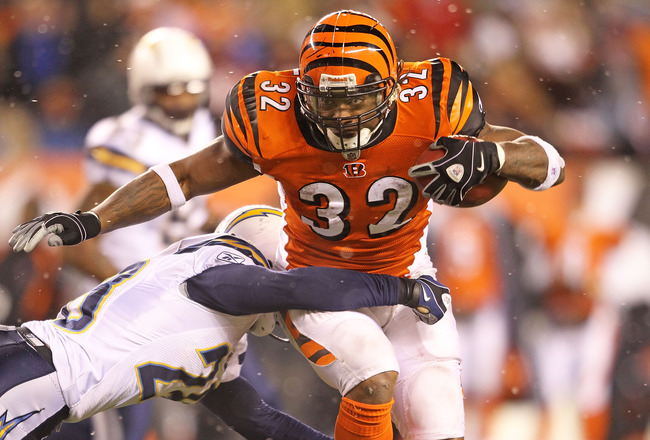 Andy Lyons/Getty Images
This past offseason saw what was probably a record-setting number of arrests in the National Football League, largely due to the lockout that has prevented players from practicing with their teams.
As a result, many of them had to find other activities to pass the time, such as drunk driving, punching bartenders, and causing bodily harm to family members.
The following five slides highlight the NFL players who I predict will be arrested during the 2011 season.
Cedric Benson, Running Back, Cincinnati Bengals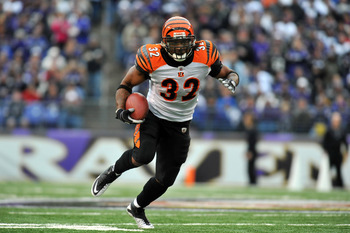 Larry French/Getty Images
Cincinnati Bengals running back Cedric Benson has been arrested four times since he entered the NFL. His arrests range from, as mentioned on the previous slide, punching a bartender to causing bodily harm to a family member.
He has currently been arrest-free for five days (hold the applause) and is due for a fifth arrest sometime around the middle of November, when the Bengals are 2-8.
Vincent Jackson, Wide Receiver, San Diego Chargers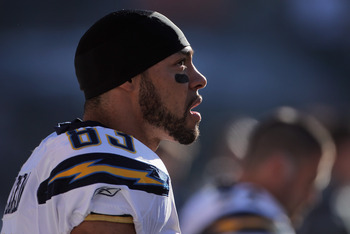 Doug Pensinger/Getty Images
Jackson was arrested three times in 2010, once for driving with a suspended license, once for DUI charges, and once for driving with a suspended license (didn't I say that one already?).
Because he was arrested three times in 2010 and none so far in 2011, I'm going to predict the good streak ends in late September.
Kenny Britt, Wide Receiver, Tennessee Titans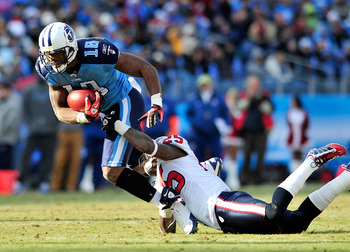 Grant Halverson/Getty Images
Kenny Britt became very friendly with the police this past offseason, following a number of incidents in April and June. He was also arrested back in January 2010.
In fact, Kenny Britt was actually arrested twice since you began reading this article.
He will probably be arrested once more in 2011, probably for a bar fight after the Titans' 12th loss of the season.
Braylon Edwards, Wide Receiver, New York Jets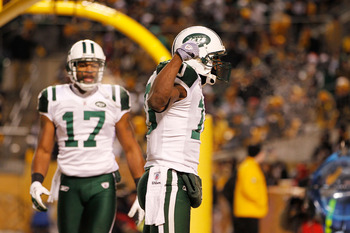 Gregory Shamus/Getty Images
Edwards has had incidents with the law in each of the last three years, most recently a DWI charge in late 2010.
He has been good so far in 2011 but that won't last. Edwards likes to drive his car fast so expect to hear that he was traveling 137 MPH in a 55 zone later this year.
Albert Haynesworth, Defensive Tackle, Washington Redskins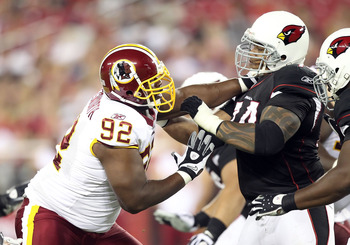 Christian Petersen/Getty Images
Albert Haynesworth is one of the single biggest jerks in the National Football League. He has twice been suspended during a season and he has had legal incidents dating back to 2006.
I expect his next arrest to come after he punches Redskins head coach Mike Shanahan the day he is released by the team.
Keep Reading