MLB Trade Rumors: 3 Players the Milwaukee Brewers Are Targeting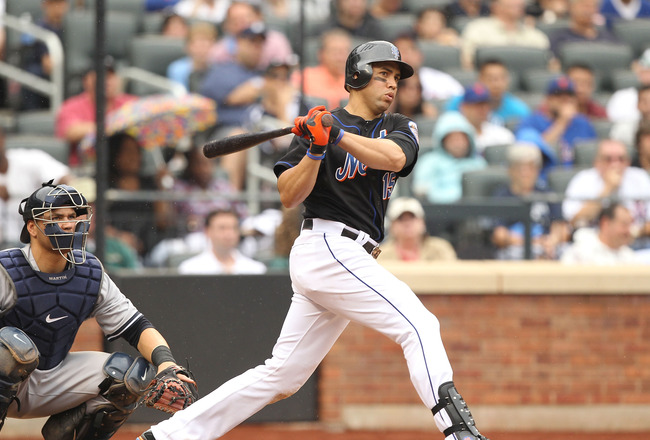 Al Bello/Getty Images
Sitting at a humbling 54-49, tied for the NL Central lead with the St. Louis Cardinals and Pittsburgh Pirates, the Milwaukee Brewers are in no position to breath easy.
Under crafty GM Doug Melvin, the Brewers were able to pick up Francisco Rodriguez from the Mets to shore up the bullpen. Yet, no matter how unlikely it may sound, the Brewers are once again sprawling the trade market for quality players.
Carlos Beltran, among others, is a name being thrown around as a potential pickup for the Brewers, believe it or not.
No matter which way you put it, Milwaukee cannot afford to simply lie down as the deadline approaches. And, as management will tell you, it only takes one big-time signing to put you over the top and into the World Series.
Here is a condensed look at Milwaukee's latest targets in the trade market with one week remaining until the July 31 deadline.
Alec Dopp is a Milwaukee Brewers featured columnist on Bleacher Report. Please follow him on Twitter!: @alecdopp.
Clint Barmes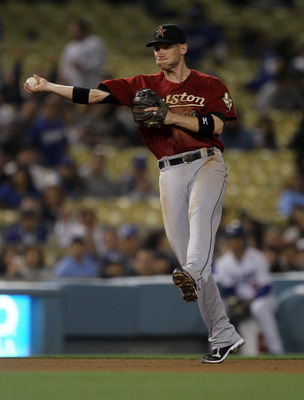 Stephen Dunn/Getty Images
2011 Statistics: .253/.320/.382, 5 HR, 18 RBI, .983 FPC, 4.54 RF
Where he could play: Fill in/platoon with Yuniesky Betancourt at SS
Breakdown
As most Brewer fans could tell you, the Casey McGehee-Yuniesky Betancourt tandem on the left side of the infield hasn't exactly worked out thus far. GM Doug Melvin is in hot pursuit for infielding talent at a bargain price, and Barmes fits the status-quo perfectly.
Barmes brings a solid glove manager Ron Roenicke can count on each and every day, and is also a notoriously streaky hitter with tremendous power power potential.
The statistics aren't as impressive as you'd expect, but his defensive effectiveness makes for a nice addition to a lagging infield.
Jamey Carroll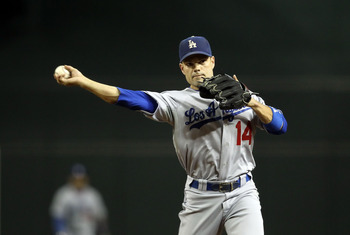 Christian Petersen/Getty Images
2011 Statistics: .284/.357/.353, 0 HR, 8 RBI, .984 FPC, .369 RF
Where he could play: Fill in/platoon with Yuniesky Betancourt at SS
Breakdown
Like Barmes, Carroll is also a name to watch as the deadline approaches. A solid glove with much experience in the league, Carroll fits everything Melvin would want in a quality shortstop, even if he isn't the everyday starter.
Carroll has split time with Rafael Furcal for the past two seasons in Los Angeles, but has never lost his rhythm defensively, and would be an excellent deadline pickup at a bargain price.
Carlos Beltran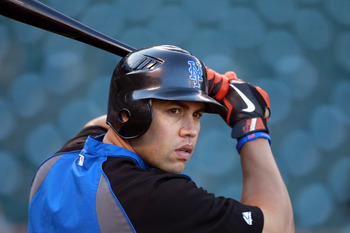 Ezra Shaw/Getty Images
2011 Statistics: .289/.388/.502, 15 HR, 62 RBI
Where he could play: CF, RF, LF
Breakdown
Undoubtedly the most sought-after talent on the market to this point, rumor has it that the Brewers could be a surprise player to acquire the Mets' superstar outfielder, sources say.
After breaking his left clavicle in a spectacular defensive effort last week, outfielder Carlos Gomez will likely be out for most of the remainder of the season, prompting a potential trade for Beltran in the very near future.
It will be tough, though, as the Mets will be looking for two top pitching prospects in return for Beltran.
However, don't rule out anything just yet. ESPN's Buster Olney tweets Milwaukee may have just enough pieces to put a deal together, but it's up to Melvin's aggressiveness at this point.
Keep Reading

Milwaukee Brewers: Like this team?