Atlanta Braves: The 5 Most Important Players for a Postseason Run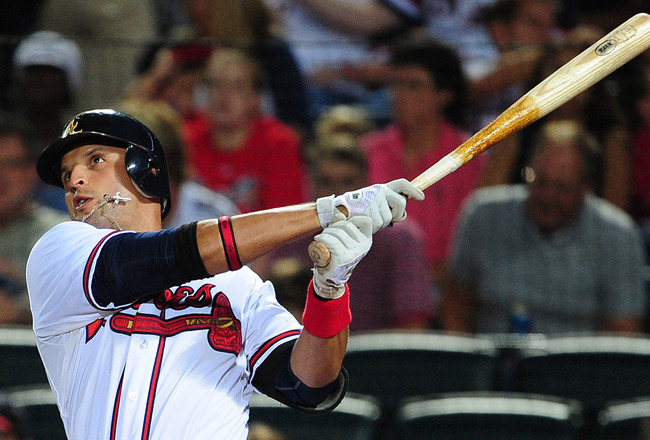 Scott Cunningham/Getty Images
Though the Atlanta Braves are currently in second place in the NL East, they have their eye on a deep postseason run.
In order to compete with the Philadelphia Phillies, New York Yankees, and Boston Red Sox in the playoffs, the Braves need five players to step up.
Let's take a look at the five players who are essential to a deep Atlanta playoff run.
5. Dan Uggla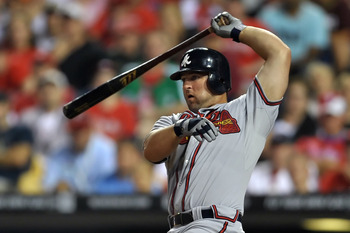 Drew Hallowell/Getty Images
Dan Uggla's offense has been atrocious this season, and the Braves will need him to turn that around to make a deep postseason run.
Things are looking up for Uggla, though.
He's hitting .345 with three homers during his current eight-game hitting streak.
4. Jair Jurrjens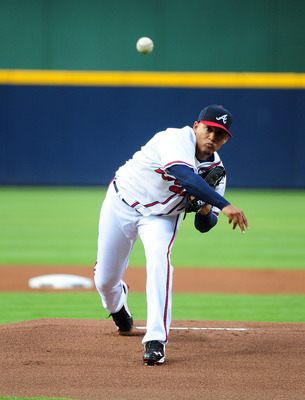 Scott Cunningham/Getty Images
Jair Jurrjens has been the Braves ace and is on pace to have a career season.
It'll be difficult for him to match his first-half numbers, but Jurrjens will have to continue to pitch well for the Bravos to make a deep run.
3. Craig Kimbrel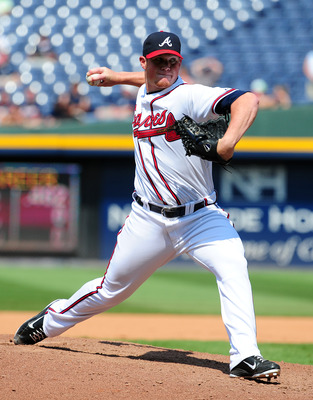 Scott Cunningham/Getty Images
One of the biggest keys to a World Series run?
A dominant closer.
Craig Kimbrel has failed to disappoint thus far in 2011 and is on a blistering, record pace.
2. Brian McCann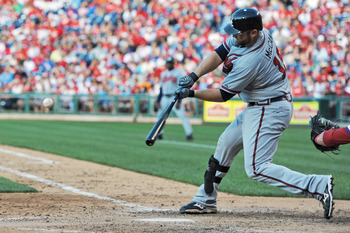 Drew Hallowell/Getty Images
Brian McCann has been the Braves' best offensive player this year, and he'll need to carry the load for the rest of the season.
1. Martin Prado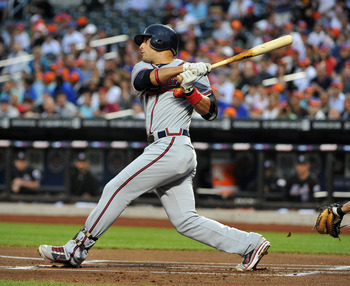 Christopher Pasatieri/Getty Images
Martin Prado is the Braves' most versatile player and the number-one key to a deep postseason run.
Not only is he a perfect two-hole hitter, but his ability to play both third base and left field allows the Braves to take Chipper Jones's return slowly.
Keep Reading

Atlanta Braves: Like this team?