Philadelphia Phillies' 10 Key Players This Season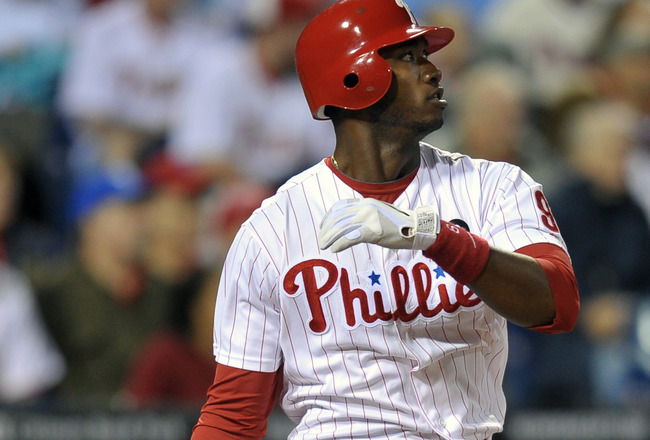 Drew Hallowell/Getty Images
The Philadelphia Phillies have had a great season so far. They have three aces, a strong bullpen and a good, but sometimes inconsistent, offense.
Like most teams, there are a few players that are really helping the team stay on top of the National League.
Domonic Brown and John Mayberry have been recently holding up the Phillies. Some others have done the same, and yet others have been holding up the team since the start of the year.
Here I'll list the top 10 players that have been key in the Philadelphia Phillies success this season.
10. Carlos Ruiz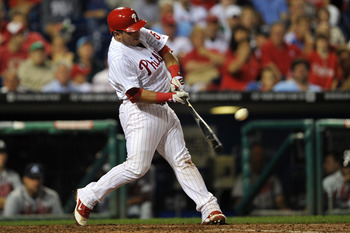 Drew Hallowell/Getty Images
Carlos Ruiz's season stats haven't been greatly impressive, but his .353 batting average in July is.
His clutch hitting is a great strength, and is very important in the postseason.
9. Raul Ibanez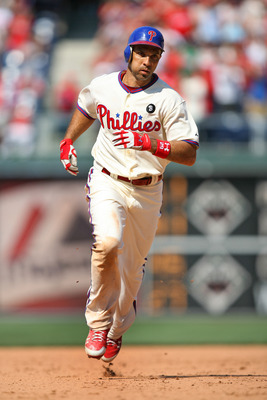 Hunter Martin/Getty Images
After starting the season with some disappointing stats, Raul Ibanez has recently been heating up.
Ibanez has hit .308 so far in July, and .357 in the past week.
If Raul Ibanez continues to hit like he has, the Phillies can expect a lot of success in the coming weeks.
8. Domonic Brown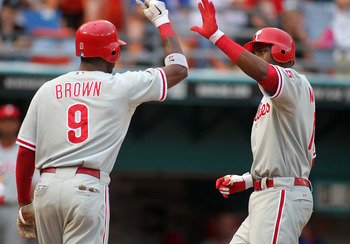 Marc Serota/Getty Images
Domonic Brown was expected to be the Phillies star right fielder. He started out the year slow, but recently has been awesome.
In the month of July, Domonic Brown is hitting .342. He is coming out to be the star that everyone expected.
If Brown continues to hit like this, he may be one of the key players in a possible Phillies playoff appearance.
7. Chase Utley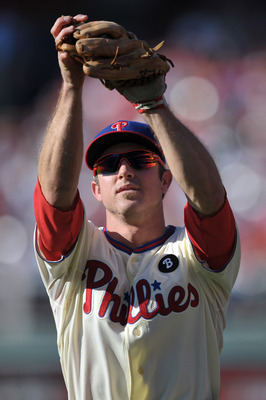 Drew Hallowell/Getty Images
Chase Utley was injured for the first month of the season. Since his injury, Utley has come back with a .278 batting average.
With a .273 BA in July and a .350 batting average with runners on, Utley has played a big role in the Phillies success this year.
6. John Mayberry Jr.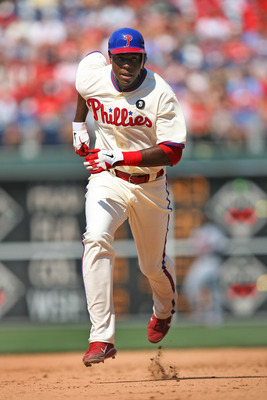 Hunter Martin/Getty Images
John Mayberry Jr. has been in and out of the major leagues as a backup outfielder for the past years. He has come up again, and will probably stay for a while.
Mayberry has hit .349 in the month of July. If Raul Ibanez doesn't continue to be as clutch as he has recently, Mayberry may get the job in left field.
5.Cliff Lee; 4.Roy Halladay; 3. Cole Hamels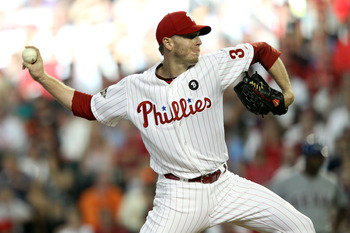 Christian Petersen/Getty Images
The Philadelphia Phillies famed big three has been one of the most important factors into their season's success.
Roy Halladay, Cole Hamels, and Cliff Lee have averaged a 2.53 ERA on the season. I believe that they have had one of the greatest impacts on the team by any players.
2. Shane Victorino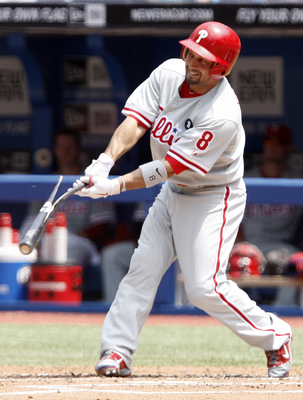 Abelimages/Getty Images
Now on the DL, Shane Victorino has been great this year. He has been hitting .303 for the year, and has been one of the most important players on Philadelphia's offense this season.
1. Antonio Bastardo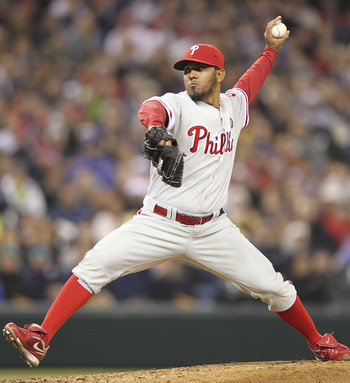 Otto Greule Jr/Getty Images
This year the Phillies bullpen has been a big key in their success. Antonio Bastardo is one of the best pitchers in the pen.
With a 0.79 ERA on the season, Bastardo hasn't given up a run since May. Without Bastardo, the Phillies bullpen—and team—may not have dominated like they have.
Keep Reading

Philadelphia Phillies: Like this team?