Every MLB Team's Player Who Will NEVER Make an All-Star Team
Christian Petersen/Getty Images
The MLB All-Star Game is the best All-Star Game in sports, because most of the time, the absolute best in baseball play in one game that determines home-field advantage in the World Series.
It also has a great lead in with the Home Run Derby that was outstanding this year.
Unfortunately, of the hundreds of players that comprise Major League Baseball, only a select few can make the American and National League teams.
Some players are great but just can't make the squad. Here is a list of every team's player that will NEVER make an All-Star team.
Arizona Diamondbacks: Kelly Johnson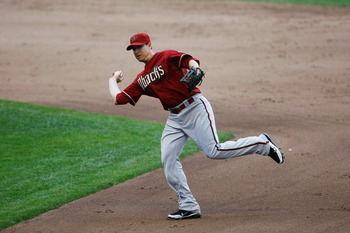 Scott Boehm/Getty Images
Johnson is a quality second baseman, and I defy you to name 10 better than him at the position off the top of your head.
That being said, you could probably name five of them, and that's not good enough to be an All-Star.
Johnson will always put up good numbers, but it will take a lot of injuries to other second basemen to get him into an eventual All-Star Game.
Atlanta Braves: Freddie Freeman

This is what many people think of this prediction.

Okay, this sounds pretty nuts but consider this:
In a league that already has Albert Pujols, Prince Fielder and Joey Votto, makes it tough for the first baseman to take his rightful place among the best.
Freeman's going to be a heck of a ballplayer, but it will take Albert Pujols' retirement or defection to another league to get in the All-Star Game.
Baltimore Orioles: Mark Reynolds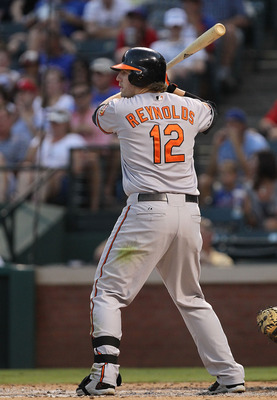 Ronald Martinez/Getty Images
It pains me to write this, but I realized all this guy does is hit home runs.
He doesn't hit for average, he doesn't play defense and strikes out too much.
All the above will keep him from being an All-Star.
Boston Red Sox: Jed Lowrie
Lowrie is like the AL shortstop version of Kelly Johnson. He's a solid overall player but just isn't good enough to make the cut.
With other really good shortstops at the position, he will probably never make the team.
Chicago Cubs: Matt Garza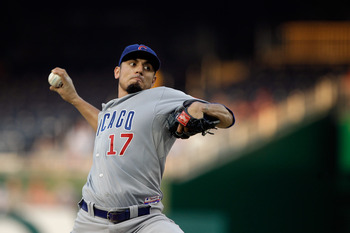 Rob Carr/Getty Images
The story of Garza is phenomenal stuff but average results.
He's shown flashes of brilliance but has also been shelled just as many times.
The NL will always produce pitchers with superior numbers, and that will keep him out of the Midsummer Classic.
Cincinnati Reds: Homer Bailey
Bailey was a highly-touted prospect and was pitching well this season until he was hurt.
He then came back form the DL and has been wildly mediocre since.
That seems to be the story of Bailey.
He's great for a while, gets hurt and is mediocre after that.
There's no room for it on the All-Star team.
Cleveland Indians: Matt LaPorta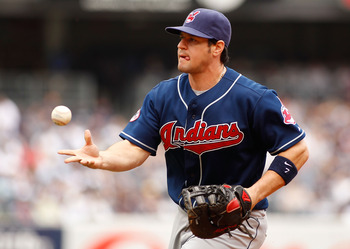 Mike Stobe/Getty Images
The centerpiece of the deal that sent CC Sabathia from the Brewers has been decent.
He hasn't reached his potential yet, but even if he does, good luck beating out Adrian Gonzalez, Miguel Cabrera and Mark Teixeira.
Colorado Rockies: Seth Smith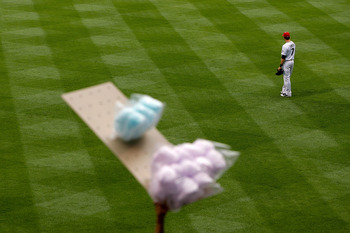 Justin Edmonds/Getty Images
He's a quality player, but he's not even the best guy in his own outfield.
People don't realize that becoming an All-Star means you have to be one or sometimes both of two things:
Really, really good or really, really popular.
Smith is neither, and that will forever keep him off the NL All-Star team.
Chicago White Sox: Gordon Beckham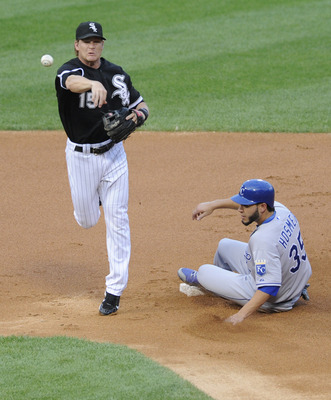 David Banks/Getty Images
Maybe one day he will make the AL squad, but Gordon Beckham needs to cut down on his strikeouts to have a chance at it.
He's got almost as many K's this season as hits.
The only way Gordon Beckham ever makes an All-Star Game is by injury to Robinson Cano or the acquisition ChiSox acquisition of a great hitting coach.
Detroit Tigers: Rick Porcello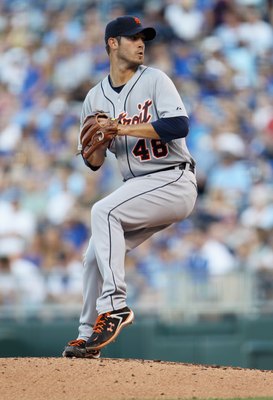 Jamie Squire/Getty Images
Despite the ridiculous expectations, Porcello has been mostly mediocre over the course of his career. He needs to get an elite out pitch and work on his control to take the step forward from prospect to veteran.
His peripherals don't indicate he's anything special, but he does throw hard. It would be nice to see him have some occasional flashes of brilliance though.
Florida Marlins: Mike Stanton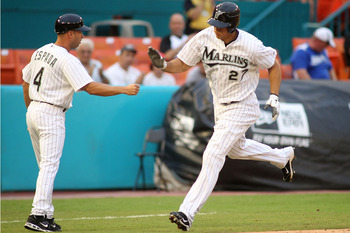 Marc Serota/Getty Images
Ryan Braun, Hunter Pence, Carlos Gonzalez, Matt Kemp, Andre Ether, Justin Upton, Matt Holliday and Jay Bruce.
The following players are flat out better than Stanton, and it will take all but two of these players to leave the Senior Circuit in order for him to make the team.
Case closed.
Houston Astros: Brett Wallace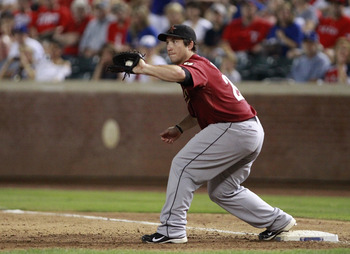 Rick Yeatts/Getty Images
Probably the Astros most consistent hitter this year but will never sniff the All-Star Game.
See Freddie Freeman for a better explanation.
Kansas City Royals: Alex Gordon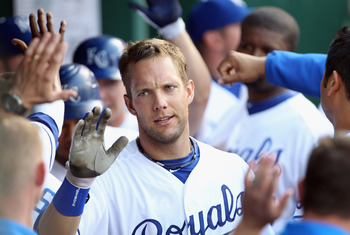 Jamie Squire/Getty Images
Gordon's almost there but needs to get a bit better to make the team.
A combination of him being a tier not good enough and the perpetual losing ways of the Royals will forever banish him from the AL All-Star team.
However, he could improve, and so too could the Royals, so next to Freeman, he's probably the second-most likely on this list to make the Midsummer Classic, and one of the few I would say is not impossible.
Anaheim/California/Los Angeles Angels (of Anaheim): Erick Aybar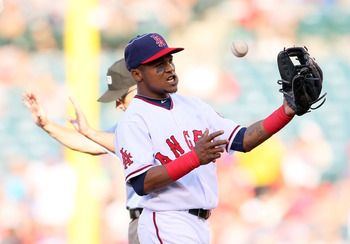 Victor Decolongon/Getty Images
Aybar represents the most common type of non-All-Star on this list:
Solid player but just not good enough to make the All-Star team.
Admiral Aybar could be one of the game's top five shortstops, but he's not quite there yet, and the cluster of quality shortstops in the AL makes it even more difficult.
However, he is just entering his prime and could make a game once Derek Jeter retires in a few years.
Los Angeles Dodgers: Hiroki Kuroda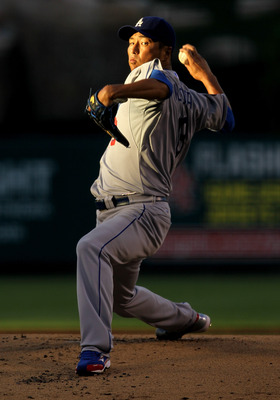 Stephen Dunn/Getty Images
Kuroda is easily one of the best pitchers in the world and definitely one of baseball's most versatile pitchers.
He can start, relive or close out games and is fairly effective in all of those roles.
However, because he never has one set role, he makes it impossible for get enough exposure to warrant a go as an All-Star.
Milwaukee Brewers: Carlos Gomez
GoGo was the centerpiece of the deal that sent Johan Santana to New York, but besides blazing speed, he has not lived up to his lofty expectations.
While he's only 25, he still will never be good enough to make the All-Star team.
He's also in the same boat as Mike Stanton, and he's not as good as Stanton.
Minnesota Twins: Scott Baker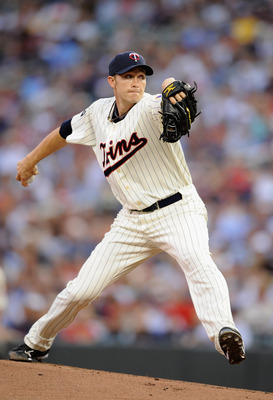 Hannah Foslien/Getty Images
Baker is the AL's version of Homer Bailey.
Baker was pitching All-Star caliber baseball until he got hurt.
It remains to be seen whether he'll go on the DL, but this was his best shot to make the squad.
He's 29 and smack in the middle of his prime. So, he's running out of opportunities.
New York Mets: Ike Davis
I like Ike.
He's a heck of a ballplayer, but he's in the same boat as Freddie Freeman.
He's also not going to be as good as Freddie Freeman, so I'd put him behind Freeman on my NL first-base depth chart.
New York Yankees: Brett Gardner and Nick Swisher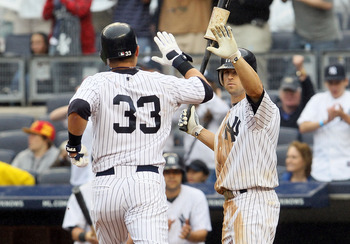 Jim McIsaac/Getty Images
The man-crush of Brian Cashman, Joe Girardi and Michael Kay will NEVER EVER be an All-Star.
Those guys as well as ESPN make him out to be a great leadoff hitter, but in fact, he benefits from Melky Cabrera Syndrome: A fourth outfielder on most teams that gets a lot of credit because he plays in New York in a weak outfield.
Every time he faces good pitching, he seems overmatched and looks just plain awful. All of his hits come against good pitching.
While we're at it, we can lump all of the above into Nick Swisher too.
Oakland Athletics: Kurt Suzuki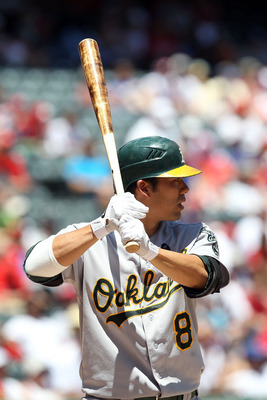 Ronald Martinez/Getty Images
Kurt Suzuki is one of the better catchers in baseball and is the face of the franchise on a team where the magic of Moneyball is fading.
Unfortunately, Suzuki is just not good enough to be an All-Star unless he gets the controversial team representation nod.
That still shouldn't allow him to beat out the likes of Alex Avila, Matt Wieters and Carlos Santana.
Philadelphia Phillies: Dominic Brown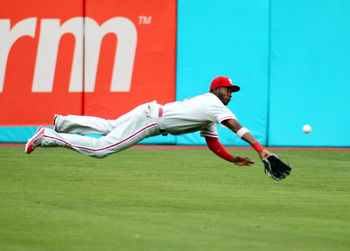 Marc Serota/Getty Images
Gets hurt too much and consistently underperforms.
That is the story of Dominic Brown. He may be young and talented, but so was Ryan Leaf once.
He also has to face the same uphill battle as Mike Stanton and Carlos Gomez, and he's not better than Stanton either.
Pittsburgh Pirates: Andrew McCutchen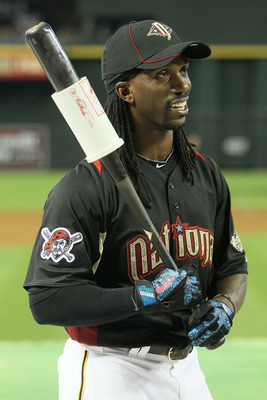 Jeff Gross/Getty Images
Just kidding.
The fact he didn't get in with the vote is a travesty, but fortunately, he got the nod Sunday as a replacement.
Moving on…
Pittsburgh Pirates: Garrett Jones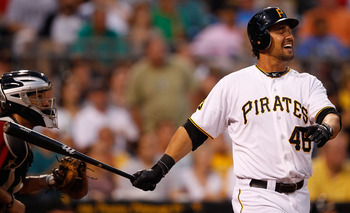 Jared Wickerham/Getty Images
Probably the best player on the Pirates not named Andrew McCutchen is Garett Jones.
Despite the fact he has two last names, he will never reach the All-Star Game because he's on the Pirates, who only tend to send one All-Star per year and because he can't hit breaking balls.
He's basically what Nick Swisher or Brett Gardner would be if they were on the Pirates.
San Diego Padres: Anthony Rizzo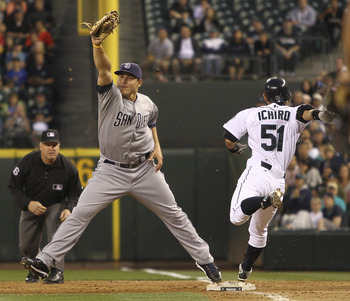 Otto Greule Jr/Getty Images
I don't think Rizzo is as talented as Freddie Freeman, but he's sure in the same boat as him.
He'll never beat out that holy trinity of NL first basemen unless at least two of the three defect to the American League or retire.
Seattle Mariners: Justin Smoak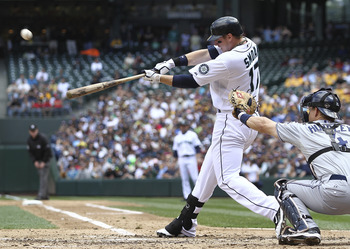 Otto Greule Jr/Getty Images
Smoak has a ton of power, but his average is too low because of the high strikeout rate. As of Sunday, he has more strikeouts than hits.
If Smoak can cut down on the strikeouts, he'll have a chance to make the AL All-Star team in about five or six years when Mark Teixeira and Adrian Gonzalez will probably be past their respective primes, and Smoak's in the middle of his.
San Francisco Giants: Cody Ross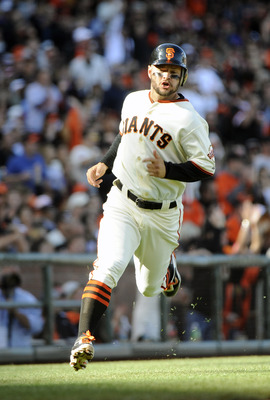 Thearon W. Henderson/Getty Images
The final piece of the puzzle in the Giants' championship campaign was Cody Ross, but he'll never be an All Star.
Ross plays at first and in the outfield for the defending champs, and I don't have to go into how much competition there is at both positions for the game each year.
While he could play on most teams, he's not quite All-Star good, but he's pretty close.
Saint Louis Cardinals: Ryan Theriot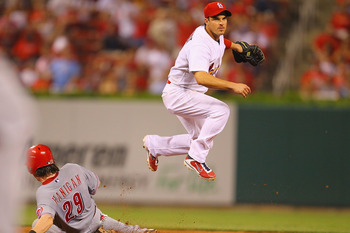 Dilip Vishwanat/Getty Images
Theriot is the very definition of a scrapper and does a little bit of everything.
Granted, he's not particularly good at any one thing, but serviceable at everything, and that keeps him in the major leagues.
Although he's smack in the middle of his prime and at weak positions, he will never see the NL All-Star team simply because he lacks the raw talent it takes to make the game.
Tampa Bay Rays: BJ Upton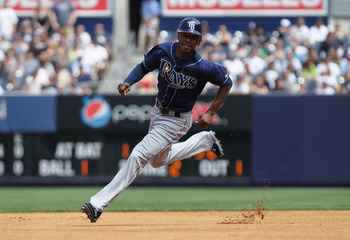 Nick Laham/Getty Images
Upton is a ridiculously talented player, but he constantly makes mental mistakes which keeps him from reaching his true potential.
Honestly, the only way Upton can make an All-Star team is to get traded to a team with a good hitting coach in a big market where he could benefit from a reduced K-rate and Melky Cabrera Syndrome.
Texas Rangers: Mike Napoli
Believe it or not, Napoli is a top 10 fantasy catcher.
However, Napoli is far too streaky to have any legitimate chance of making an All-Star team.
He strikes out way too much which makes him feast or famine.
Although the AL is a bit shallow in catchers, two of the three perennial All-Stars at the position, Matt Wieters and Carlos Santana, are very young.
Oh, and there's that Mauer guy too…
Toronto Blue Jays: Yunel Escobar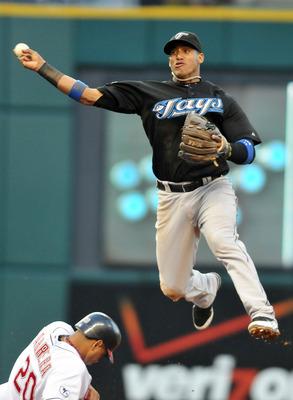 Jason Miller/Getty Images
Escobar defied critics and had a good first half.
Despite a good first half, he still will never be an All-Star because of the cluster of quality shortstops ahead of him in the AL.
Cabrera, Peralta and Jeter will always get more votes than him.
Washington Nationals: Rick Ankiel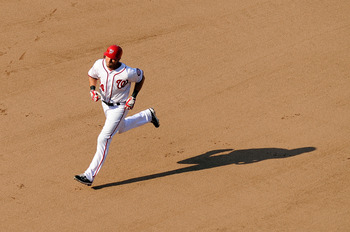 Greg Fiume/Getty Images
Remember when Ankiel came up that time with the Cards after he became an outfielder, and he looked like Roy Hobbs?
Yeah, that was a long time ago.
I too have a soft spot in my heart for Ankiel, but reality set in a couple of years ago when I realized he struck out way too much to be an All-Star caliber player.
Maybe one day he'll be able to cut down on the k's and get his average up.
If he does, watch out, because he'll be off this list faster than a footrace between Jose Reyes and Carl Crawford.
Keep Reading