MLB Milestones: Derek Jeter and Other Players Who Are Closing in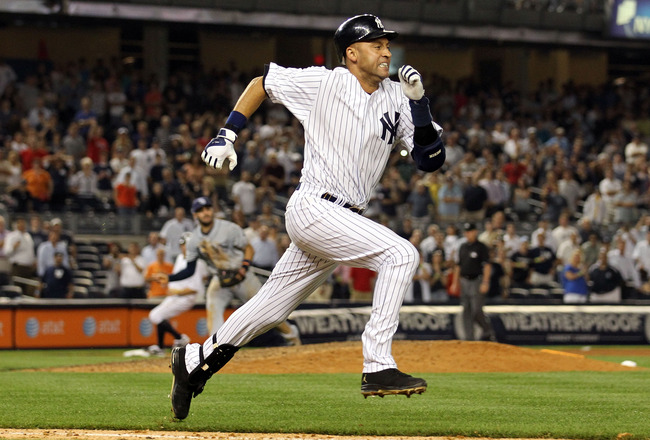 Nick Laham/Getty Images
Derek Jeter is about to record his 3,000th hit in the regular season. It's odd to me that his postseason hits do not count, especially considering how well he has performed in October, and even November.
All of the talk about Jeter's upcoming hit has prompted this list. Here are some players that may be up next for a historic milestone.
Alex Rodriguez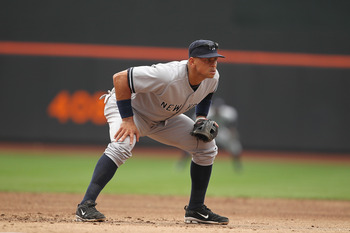 Al Bello/Getty Images
Here is a guy who appears destined to join not only the 3,000 hit club, but also the 700 home run list.
His age may be a factor with performance enhancers now unavailable to aging sluggers. Another 74 home runs need to be gathered to reach 700. He also needs 240 more hits to be alongside his infield partner, Derek Jeter, on the 3,000 hit list.
It doesn't look like he'll pass Bonds as the home run king with his declining power numbers, but don't count him out yet.
Ichiro Suzuki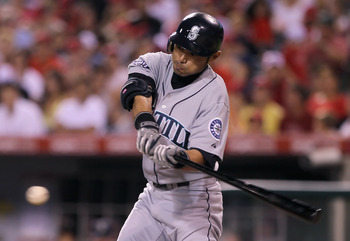 Jeff Gross/Getty Images
As of now, Ichiro has 2,343 hits in America.
If you include his time in Japan, he's surpassed 3,000 total hits, but the MLB is the big show. If Jeter's hits in the postseason do not count, then Ichiro's in another league don't either.
He's 37 and having his worst statistical season yet, so I wouldn't look for him to match Jeter.
Chipper Jones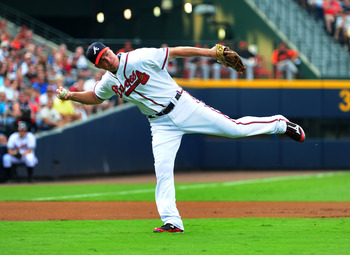 Scott Cunningham/Getty Images
The 39-year-old has had a Hall-of-Fame career, but odds are against him reaching 500 home runs or 3,000 hits.
He has 444 bombs and 2,563 hits. His body is not holding up for him to play the three years it would likely take for him to accumulate the statistics, and he would not switch over to the American League to be a designated hitter.
Albert Pujols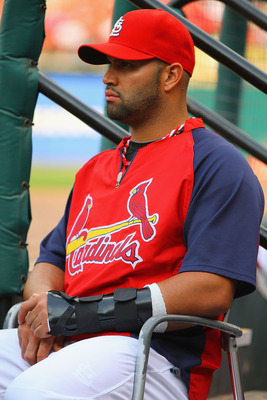 Dilip Vishwanat/Getty Images
Pujols is hard to judge because he's only 31, but he's having his worst statistical season. He'll reach 2,000 hits with another 20 knocks—and the 500 home run club is just 75 away.
The least amount of hits he's ever had in one season was 177, and the least amount of home runs was 33.
This year he appears to be on his way to career-lows, but that could mostly be due to a terrible start and a stint on the DL.
Johnny Damon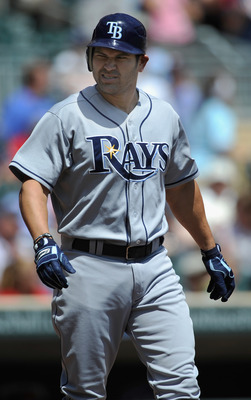 Hannah Foslien/Getty Images
Damon is not too far away from 3,000 hits himself.
Jeter's former teammate stands at 2,662 hits. But at 37 years of age, no team will give him a deal of over two years—although he keeps himself in phenomenal shape.
He's still stealing bases and with another eight stolen bags he'll be at 400.
If Damon reaches 3,000 hits, should he be in the Hall of Fame?
Jim Edmonds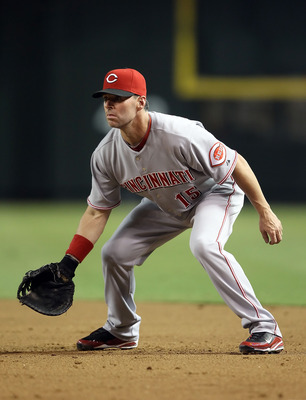 Christian Petersen/Getty Images
The former great Cardinals center fielder appears to have fallen just shy of not only 2,000 hits, but also 400 home runs.
He's 51 hits away from 2,000, and just seven home runs away from 400.
Maybe he'll re-emerge another year to cash in on his totals.
Ivan Rodriguez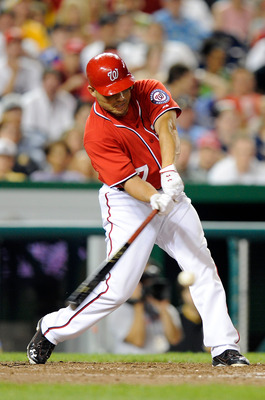 Greg Fiume/Getty Images
Although Rodriquez is best known for his Gold-Glove defense, he's racked up 2,843 hits thus far.
He is turning 40 in November and the Nationals are looking to trade him before this year's deadline. I'd bet against another 157 hits from an about-to-be-40-year-old catcher, but he could still do it.
Jim Thome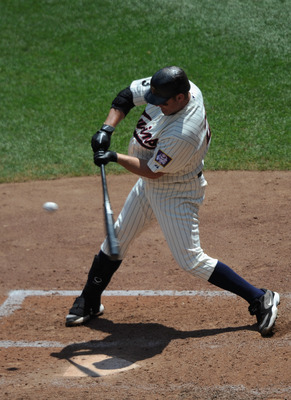 Hannah Foslien/Getty Images
Five home runs away from 600, Thome will knock five more out of the park with the Twins before the season is over.
Omar Vizquel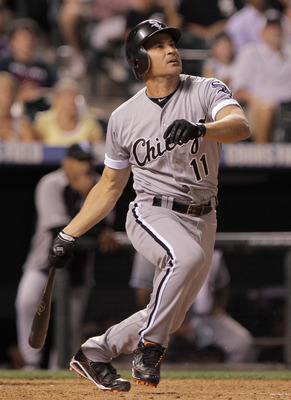 Doug Pensinger/Getty Images
He's 44 years old and still playing in an age where steroid testing is in place.
How, exactly?
He keeps himself in elite shape, but he still appears to be too far away from 3,000 hits—although 2,831 is not bad.
Keep Reading

New York Yankees: Like this team?