Fantasy Football Commissioner Tips: 7 Ways to Shake Up Your League This Season
July 5, 2011
Bob Levey/Getty Images
Are you tired of the typical run-of-the-mill fantasy football league? Do you find yourself wanting more than the standard nine player rosters? Have you ever wanted to include defensive players, instead of entire team defenses?
Well, look no further. After researching and experimenting with the three most popular fantasy football platforms that the Web has to offer, here are seven sure-fire ways to spice up your fantasy football league this season (once the lockout is over, that is…).
1. Change the way you draft
To some people, the draft is the best part of the fantasy season; to others, it's a stressful, nerve-racking event full of second-guessing. But to all of us, it's a hopeful first step on the path the fantasy football glory. There are three main ways to hold a draft.
The oldest, and most entertaining way to have a draft is to hold a live, in-person draft. Most people have them at a friend or coworker's house, but some leagues go a little further and hold there drafts at a bar or restaurant. A live draft also allows for trades to occur, which can also add to the excitement.
The second way to hold a draft is to host your draft online. All of the major fantasy league platforms have this option. It's a great way to include your friends from across the country, and every live online draft has a great user-friendly interface with many different features, including chat functions that allow for friendly banter. Some live online drafts also allow you to trade your picks.
The third way to hold a league draft is to set up an auto-draft. The owners in your league would have to rank each NFL player how they see fit, or they can simply elect to use the standard rankings that each website has. As a league manager, you would set a date and time when the website you chose to use will go by each owner's rankings to select each team automatically. The downside to this method is the loss of control. It is, however, the best option for people who don't have a lot of free time.
2. Switch your draft type
The type of draft you choose for your league can also add some flare to the upcoming season. There are two main types of drafts.
The most popular type of draft is the snake draft. Team owners are placed in order, either at random or by some pre-determined list by your league. Each player then picks in order through the first round, then that order is reversed in the following round. This way the draft order "snakes" back and forth and gives the owners with the later first round picks a higher second round pick and vice versa.
The second type of draft is called an auction style draft. Here, each owner has a chance at each player, but this requires a completely different strategy. Prior to the draft, each owner is given a set amount of "money" to spend on his or her team. You are not allowed to spend more than that amount and you have to have enough money left after a pick to fill your roster. This kind of draft requires some budgeting because you don't want to be the owner that blows all of your money on two players and then has to fill his squad with sub-par athletes.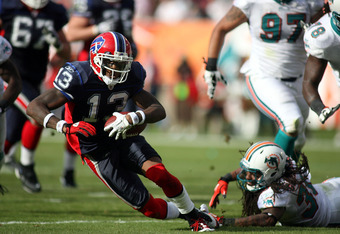 Marc Serota/Getty Images
3. Adjust your scoring systems
There are two main types of league scoring systems. This will determine the winners each week.
The first is a "head to head" scoring system. This matches owners up with a different opponent each week. This scoring system is based off of your wins, losses and ties that have accrued during the season and the teams with the best "head to head" record earn playoff berths.
The second is a point-based system. Here, each owner is matched up against the rest of the league each week. The owner with the best point total across the board is the winner. The teams with the highest point totals at the end of the regular season earn playoff berths.
4. Change your league's rules
Almost every site available allows league managers to tweak the rules before the start of the season. These changes can dramatically alter the way each owner drafts their team and how trades and waiver wire acquisitions occur. By changing the way points are awarded, a league manager can make certain players ineffective and other players that were once fantasy irrelevant into super stars.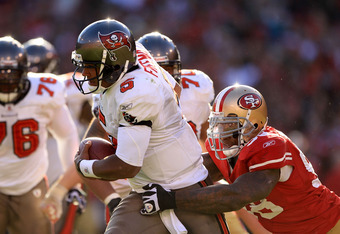 Ezra Shaw/Getty Images
Popular changes include awarding points per reception (or PPR), return yardage or bonus points for plays over a certain distance. Adjusting the waiver rules can also provide a nice change up from the standard league settings.
League managers can change the time and restrictions on players so that the die-hard, waiver-wire scrounging owners who check on player statuses daily can claim that RB who was just activated off of a teams practice squad, instead of them having to wait until a day before the game when everyone will have heard about him. The trade deadline is another option managers can tweak their league. The settings are very similar to the waiver wire settings, including restrictions and timing. The biggest differences between the two are the settings involving trade vetoes. This allows any trade to be reviewed by the entire league.
5. Add additional roster slots
Mixing up the roster slots on each team is another way to make your league more exciting. The standard league includes one quarterback, two running backs, a flex slot, two wide receivers, one tight end, one kicker and one defensive and special teams unit. The most popular slots to add to the standard league are individual defensive players. You can add generic defensive slots for any defensive player at any position, or you can break them down to their individual positions. This can impact your draft strategy dramatically depending on the scoring system.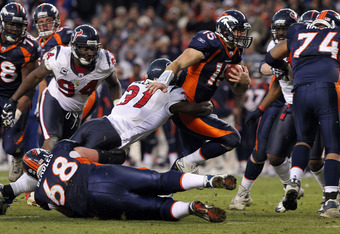 Doug Pensinger/Getty Images
Other types of slots to consider adding are punters and head coaches. Punters are scored by their overall average for the game and their ability to pin teams close to their own goal line. Head coaches are given points based on the score of the game, whether they won or lost and how their team did in certain situations. Some leagues also award coaches for challenges won.
Another great addition to your leagues roster break down is an injured reserve slot. This allows you to keep that first round pick that goes down on opening weekend and is expected to be out for the next six weeks without taking up room on your bench.
6. Offer Prizes or Trophies
The most obvious way to make your league more exciting is to add a prize that goes to the winner. It can be as simple as a title and bragging rights until next year, but some league managers have gone a little further. Some leagues have awarded trophies and plaques with the winners name engraved each year. Others offer cash prizes and sports memorabilia.
ESPN also has leagues that provide prizes to you based on how you did in multiple leagues. Of course, anytime you add a prize to something, it always gets more exciting.
7. Additional Changes
There are many other ways to make your league more exciting, but there are too many to list. Some others that deserve to be mention are listed below.
- Custom league URLs (Yahoo! and NFL.com provide this for free!)
- League outings to watch the games together
- Starting a league blog to recap each week (or talk trash…)
- Turn your league into a keeper league (this lets you keep a certain number of players from the previous year's team)