Michael Vick: Dishonored, Convicted, Embarrassed: Deserving of a 2nd Chance
July 4, 2011
Redemption. Forgiveness. Rehabilitated. Remorseful. Sincerity. These seem like great themes for posters that could go on a wall at a correction center. When applied to today's world of athletics, these words take on deeper, more controversial meanings.
Professional athletes are people who are superior in certain athletic abilities. That is all. They are not superior people in terms of morality, citizenship, or social behavior.
They are held accountable to the same laws and standards as everyone else, therefore, when an athlete has shown sincere remorse in his or her actions and seems to be on the path to true rehabilitation, why don't they deserve a second chance at rebuilding their career?
Michael Vick is the latest to stir up the pot of moral judgment. It's no secret that he was convicted behind dog-fighting charges in 2007 and spent 21 months in federal prison. The national outrage against him was monumental, rivaling no other athlete before him.
Upon his release, he began a campaign to not only rehabilitate his image, but to show true remorse from his actions. He surrounded himself with people who are held in high esteem in the public's eye such as former Indianapolis head coach Tony Dungy.
He has worked with animal rights groups, appeared at many high schools and community centers, spoke out denouncing dog-fighting, done various types of work with PETA and his work continues.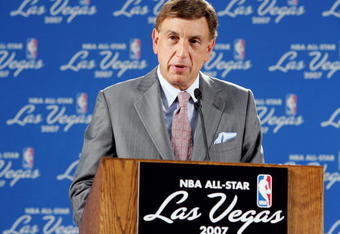 Ethan Miller/Getty Images
For all of his off-the-field activity, he has been recognized by his peers being voted the Ed Block Courage Award winner, given by his Philadelphia Eagles teammates. He has also been awarded the BET Sportsman of the Year award and the NFL 2010 Comeback Player of the Year.
So why is there so much public outcry because NIKE has resigned him to an endorsement deal? NIKE has since released this statement: "Michael acknowledges his past mistakes. We do not condone those actions but we support the positive changes he has made to better himself off the field."
Other athletes and celebrities have been given second chances for crimes or societal wrong doings, and where is the outcry for them? Marv Albert, one of the most popular NBA TV announcers today, was charged in 1997 with forcible sodomy.
His charges were dropped but he was given a 12-month suspended sentence. He was subsequently dropped by NBC for three years before resurfacing for the 2000 NBA Finals.
Marion Jones, a highly decorated track and field U.S. Olympian, served a six-month sentence for lying to two grand juries about taking steroids in the BALCO investigations. She has regained national recognition as a member of the WNBA's Tulsa Shock in 2009 and is currently on their 2011 roster.
Kobe Bryant was accused of sexual assault in 2003 in Eagle, Colo. The charges were eventually dropped because the victim refused to testify, but an undisclosed amount was agreed on between the two sides as a civil suit was privately settled.
Bryant was dropped by McDonald's and Nutella, two of his largest endorsements, but has since regained a stranglehold on the endorsement arena landing other big name company such as NIKE and Cola-Cola, who stuck by him during his allegations.
No one, not even Michael Vick, has tried to make light of his charges, actions and convictions. But in a country built and rebuilt on mistakes, trial and error and second chances, why should this man be vilified for the remainder of his life?
I applaud his continual actions that show his sincere remorse. Everyone deserves a second chance. Without it, we may have never experienced Iron Man I or II, right Robert?