The Top 10 Worst Feelings in the MLB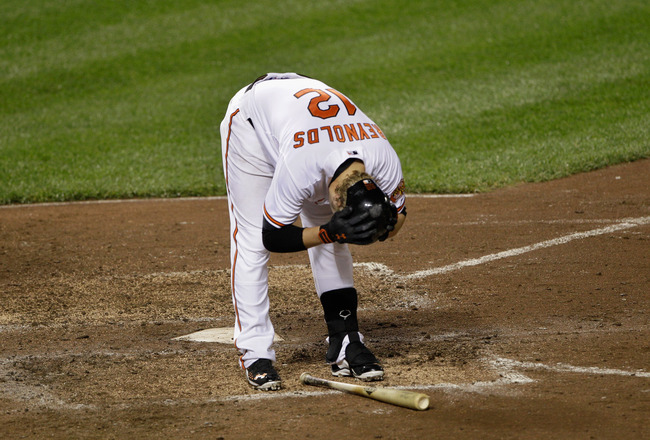 Rob Carr/Getty Images
You know what I'm talking about. The moments when fans just shake their heads in disbelief, players bust coolers or throw helmets and teammates can't even look at each other because of embarrassment or anger.
Many players in Major League Baseball and also in many other levels of the sport have been put through these times of great agony because of something they did on the field.
They can't believe what they have just done, and no one else can either. The following 10 situations are what I believe cause the most terrible emotional feelings within our favorite MLB players.
Honorable Mention: A Terrible First Pitch

The Worst I've Ever Seen Thanks to John Wall

It's the chance you've always been waiting for. You're poise on a real MLB mound with thousands of fans waiting to watch your delivery and...the ball bounces in the grass before it even reaches the dirt, let alone the plate.
Not only is it embarrassing, but you also a have to live with the fact that you blew your long-awaited once in a lifetime opportunity. Everybody, including you, will laugh like everything is alright, but deep down it's not so funny.
How hard is it really to come with a yard or two of the plate?
Best Case Scenario: You're either under 10 years old, over 60 or in a wheel chair.
Worst Case Scenario: You're a retired pitcher, a political figure or a pro athlete.
10. Missing a Pitch in Home Run Derby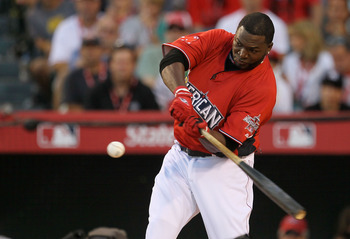 Stephen Dunn/Getty Images
In Major League Baseball's Home Run Derby competition, the hitter is given every opportunity to knock the ball out of the yard.
No breaking balls. No change ups. If the pitch isn't exactly where you like it, you can just watch it go by and wait for the next one. No swing, no out, no harm.
However, if you decide to accept the offering and whiff, you better just skip to the showers quickly before the chorus of boos reaches your reddening ears.
Best Case Scenario: It was the first pitch. Now you've seen it.
Worst Case Scenario: You're on your final out with no homers to show for.
9. Pitcher Gets on Base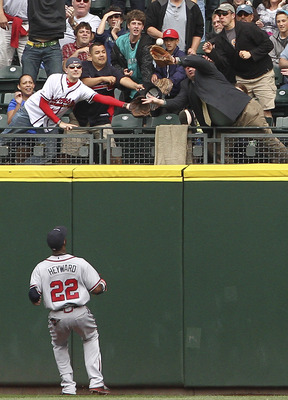 Otto Greule Jr/Getty Images
If you're the home pitcher in a National League ball park and the opposing pitcher steps to the plate, it is your undeniable duty to get him out.
If you allow your opponent to get on base, you've also allowed them to take advantage of you and make you look like a fool.
It's supposed to be an easy out. A sacrifice bunt is exceptable, but a walk or a hit is utterly untolerable.
Best Case Scenario: The pitcher hits into a double play. Although you get the lead runner, your opponent somehow is safe at first.
Worst Case Scenario: The pitcher goes yard and rounds the bases with a smirk on his face.
8. Popping It Up Behind the Plate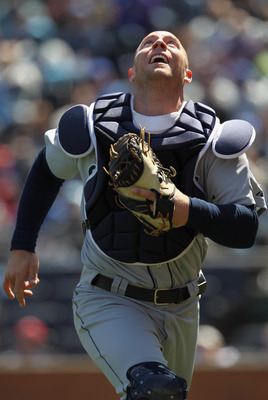 Jamie Squire/Getty Images
Whenever a foul ball is caught for an out, it is extremely frustrating for the batter. It feels even worse to pop it up behind the plate, give the catcher enough time to gracefully remove his mask, and watch it come down into his glove.
The feeling is one of helplessness and the question is raised, "Couldn't he have at least put the darn thing in play?" Even flying out to the pitcher is more honorable.
Whatever you do, don't make eye contact with the fans and especially not with your coworkers in the clubhouse.
Best Case Scenario: It's only the first out of the game, so you'll get several more swings at it, and you're facing one of the league's top pitchers.
Worst Case Scenario: It's the final out of Game 7 of the World Series with the bases loaded, and your team is down by one.
7. Striking Out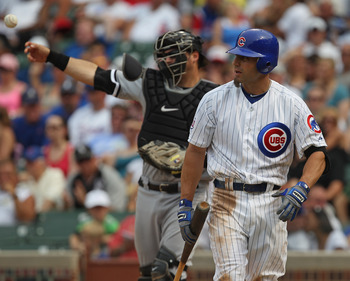 Jonathan Daniel/Getty Images
There is nothing much worse than walking back to the dug out down on strikes. Especially if you watched the last one go by without taking a crack at it.
Sometimes if you don't swing, you can argue with the ump as to whether or not it was really in the zone, but if you swing and miss, the pitcher is just laughing in your face.
The catcher will calmly toss the ball back to the mound and prepare for the next batter. At least you won't have to worry about digging it out to first.
Best Case Scenario: You are facing last season's Cy Young winner, and the called strike three was clearly a ball. Even your manager got ejected for fighting for your cause.
Worst Case Scenario: You swing at a ball that is nearly in the dirt. Instead of ball four to walk in the tying run in the bottom of the ninth, the ball game is now over.
6. Getting Caught Stealing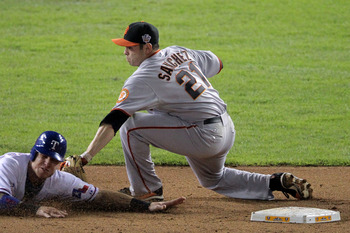 Doug Pensinger/Getty Images
It's kind of like deciding to make the move to ask out the girl you've had your eye on and being rejected instantly.
The baserunner has his eyes on the pitcher and the next base, waiting to use his speed to put his team in a better position to grab a run. He makes the decision to go for it, but the throw is spot on and the tag is applied perfectly.
It's a long walk back to dugout with such a feeling of failure.
Best Case Scenario: Your team has a multi-run lead in the eighth with the pitcher at the plate, and there's two outs.
Worst Case Scenario: You're in the bottom of the ninth with two outs, and your team's power hitter is at the plate. He also happens to be the tying run as you get nailed in a pickle.
5. An Error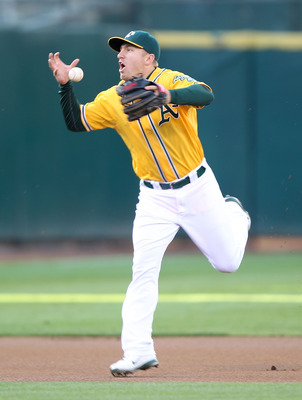 Jed Jacobsohn/Getty Images
The title pretty much speaks for itself. An error simply means you've done something wrong and that certainly doesn't make you feel all warm and fuzzy inside.
Errors often lead to easy runs that never should have happened and can cost teams ball games.
Watching the ball bounce off your glove, dribble between your legs, or slip through your fingers are several things a fielder never wants to experience. Add any one of those to tripping or falling and the situation moves from shameful to disgraceful.
Best Case Scenario: You overthrow first base, and the runner takes second with two outs and the pitcher due up.
Worst Case Scenario: A ground ball seems to bounce straight through your glove in the outfield and straight to the wall, leading to an unprecented inside the parker.
4. Walking in a Run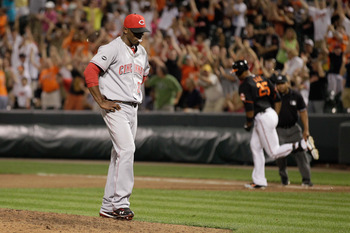 Rob Carr/Getty Images
Usually a single walk doesn't affect a pitcher's psyche too greatly, but if the bases are loaded it is an entirely different ball game.
Walking in a run is like paying someone to mow your grass while you're the one doing the pushing and they are swimming in your pool. In other words, the hitter just took advantage of you, and your opponent gets a free run in return.
It also annoys the fielders behind you. You could've at least given them a chance to make a play...
Best Case Scenario: The pitcher inherits the mound with the bases full, and the ump makes a poor call on ball four. There's also two outs, and the opposing pitcher is due up.
Worst Case Scenario: It's Game 6 of the World Series, and it's a tie game in the bottom of the ninth with two outs.
3. Balking in Run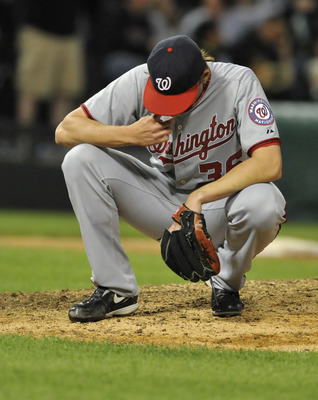 David Banks/Getty Images
The only thing worse than walking in a run is balking in a run.
Balks in themselves are inexcusable and make a pitcher look foolish. However, if a runner crosses the plate as a result, it only increases the shame.
Don't expect your teammates or the manager to be to friendly if you ever make it back to the dug out.
Best Case Scenario: Balking in a run is never OK. A balk is only acceptable if there is no one on base and play continues with no penalty.
Worst Case Scenario: Again, balking in a run during a tied-up Game 7 of the World Series with two outs in the bottom of the ninth is not a good idea.
2. Colliding in the Outfield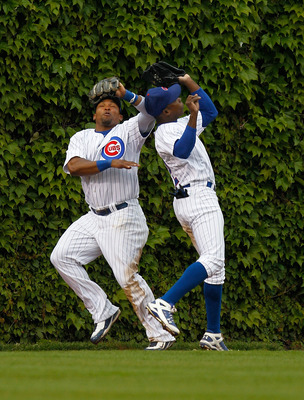 Jonathan Daniel/Getty Images
Not only do you suffer embarrassment after a collision in the outfield due to miscommunication, the majority of the time an out isn't recorded and the hitter gets a few free bases.
What makes it even more terrible is that the train wreck could have been avoided with the simple Little League practice of screaming "I got it!" There is also the potential for physical pain with this one.
Best Case Scenario: Everyone's OK, the ball is caught, and there are no runners on base.
Worst Case Scenario: The bases are cleared as both players lie unconscious and a inside the park home run is recorded.
1. Giving Up a Home Run
Otto Greule Jr/Getty Images
At least the pitcher gets a little breather as he turns around to watch his poorly placed fastball land in the upper deck.
Giving up an instant run doesn't feel too good especially if there are multiple baserunners. To make matters worse, the pitcher often turns around to find the manager coming to take the ball out of his hands.
Best Case Scenario: The wind carried what should have been an easy flyout just over the closest part of the fence.
Worst Case Scenario: A grand slam is the quickest way to punch your ticket to the showers.
Keep Reading

Baltimore Orioles: Like this team?