Baseball: 10 Great Ball Boy and Ball Girl Moments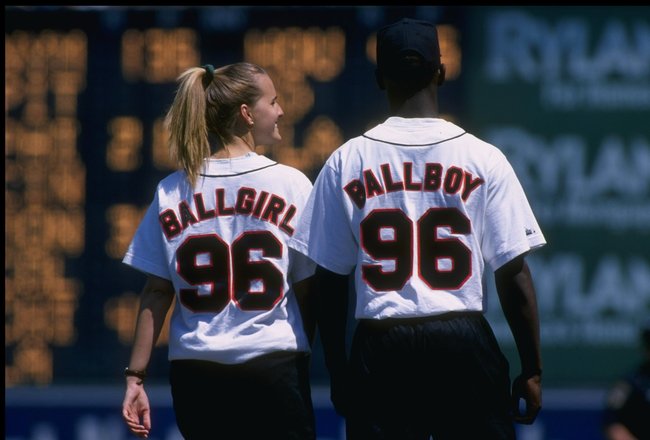 Doug Pensinger/Getty Images
To help celebrate this holiday weekend, let's take a look at the men and women who help make this country great.
They're the unsung heroes who do their job day-in and day-out with little or no fanfare.
I'm talking about all those who spend hours, sitting on a small wooden stool, just waiting for their moment to shine.
Here are ten moments for all the ball boys and ball girls out there.
For the Love of the Game

For The Love of The Game

This is better than signing up for Lavalife.
Ball Boy Rises to the Occasion
Believe it or not, this is not a scene from Eastbound and Down.
Ball Girl with Awesome Skills
Sure it's fake, but it's still fun.
Great Catch
This Dodger ball boy makes an awesome snag. I'm sure he is already in talks for his own reality series.
Only in L.A.
Ball Boy, Heads-Up!
This is the other reason why they call this position "ball boy."
Seventh-Inning Wretch
I'd be more worried about how the ball boy comes out of the mascot.
Key to the Batter's Box
The joys of being a rookie.
Ball Boy Shines
This dude is rockin' the leather.
You Go, Ball Person
Nice catch!
Not only that, it saved her about five grand in dental work.
Baseball's First Ball Girl
Thought we would end on a little history lesson.
As for Marla, she went on pose for Playboy. Who would have ever guessed?
Keep Reading