Los Angeles Dodgers: 6 Thoughts on the Dodgers' Draft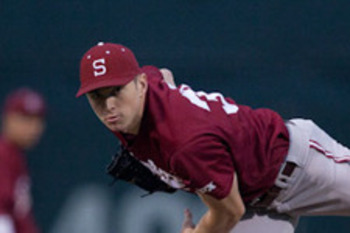 Stanford pitcher Chris Reed is the latest No. 1 pick of the Dodgers but despite his talents, he wasn't the most appealing player left on the board
With Major League Baseball overseeing the financial operations of the Dodgers, it's no surprise that the team's draft strategy would be affected.
As a result, their 2011 draft was low on big-name prospects who would've, no doubt, commanded top dollar.
I'll be analyzing some of the team's top picks while also looking at who could be potential sleepers and what to make of this group of potential future Dodgers in waiting.
Chris Reed, Stanford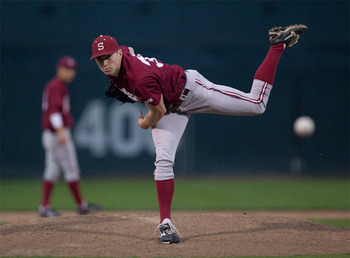 The general consensus on No. 1 pick Reed, a 6'4" lefty out of Stanford, is that he's solid but not flashy or proven. He was a relief pitcher, but some say he can develop into a starter due to his fastball ranging from 89-94 mph and decent command of his slider and changeup.
If anything, Reed was a safe pick due to financial constraints as there were better players available. I think the Dodgers could've made a better pick, but given the situation, this was probably the best they could've come up with.
Who knows, Reed could turn into a solid back-of-the-rotation starter or middle reliever. It's just hard to say right now.
Alex Santana, Mariner High School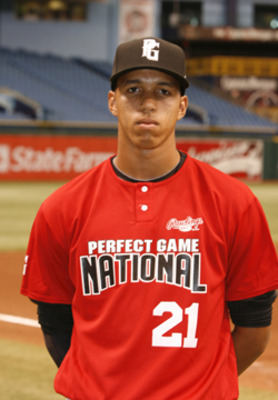 The son of former major-leaguer Rafael Santana has a great bat (.402 batting average), but not a lot of pop. At 17, he's also young and raw, so it's immediately hard to project what can happen.
He was drafted as a third baseman, and given his genes, his room for greatness is high. He's also a pitcher with a 91 mph fastball, so there's plenty of room for variety. This could turn out to be a solid pick after much development in the Dodgers farm system.
After Santana, the Dodgers' next two high school draftees are solid, but it's unclear what they'll project to.
Scott Barlow, the team's sixth-round pick, had three games of double-digit strikeouts his senior year, but also has some issues with control as seen by his 42 walks. There's also a question of whether or not he'll honor his scholarship to Fresno State.
Tenth-round pick Jamaal Moore only pitched in relief in five games his senior year (nine strikeouts in 4.2 innings) after going 8-1 his junior year in leading Westchester (Calif.) High School to a City Section Division II championship.
Both are great pitchers, but there's much room for them to get better, and while Barlow is perhaps the more exciting of the two with his high strikeout total, neither one stands out at the moment, especially compared to Santana.
Pratt Maynard and Ryan O'Sullivan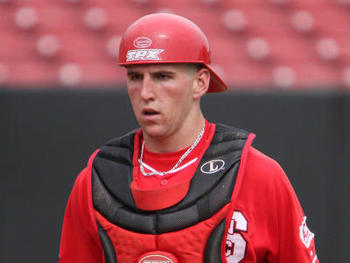 As the team's third-round pick, Pratt Maynard has a good chance to be the Dodgers' catcher of the future, with that being a position the team needs young depth in. He batted .323 with a .414 on-base percentage, five home runs and 41 RBI last season with North Carolina State.
He's an offensive threat in the mold of former Dodger catchers Mike Piazza and Russell Martin, and with only a few years of catching under his belt, he has less wear and tear on his body.
As for O'Sullivan, the team's fourth-round draft pick didn't play last year for Oklahoma City University after transferring from San Diego ,but the 6-1 right-handed pitcher might be a steal considering his electric stuff.
The younger brother of Kansas City starter Sean O'Sullivan has a fastball in the 93-to-97 mph range, a great curveball and has potential with his other two pitches. While he hasn't pitched in an actual game in over a year, he has wowed scouts in simulated action, and with his genes, he could be a promising pitcher to watch in a few seasons.
Both of these picks were great pickups and are the early favorites to be the best of this bunch in my opinion
Sleeper Candidate: Rick Anton, Utah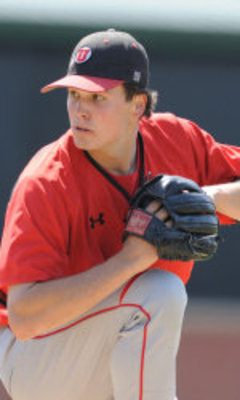 The eighth-round draftee out of Utah has great stuff and might be the most proven pitcher the Dodgers drafted. In 15 starts his senior year, he went 9-1 with an earned run average of 2.52 and an impressive 3.4-to-1 strikeout-to-walk ratio in 100 innings of work.
He doesn't have great size at 6'0" or a great fastball (87-92 mph), but with excellent control of four pitches and his experience, he'll be on the fast track to the big leagues soon enough, possibly by late 2013 or 2014.
Late-Round Thoughts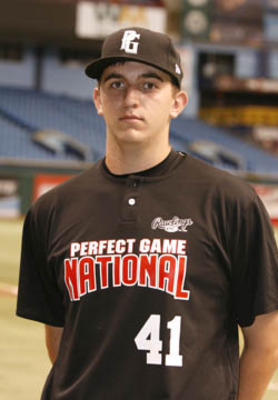 David Palladino (left) is the first name that jumps off the page as the 13th-round selection comes in highly regarded from Emerson High School (New Jersey). A 6'8" right-hander armed with a 93 mph fastball, Palladino finished his season 10-1 with an eye-popping three no-hitters and a tiny ERA of 1.08.
As overpowering as he was, he may be the best high schooler to emerge from the Dodgers draft class.
Justin Boudreaux (Round 14) and Jesus Valdez (Round 17) also appear to be great pickups as Boudreaux's a sweet-hitting shortstop (.333 BA, eight home runs and 48 RBI) while Valdez is a promising right-hander who can also play third base.
Wichita State catcher Chris O'Brien was taken in the 18th round, and he carries a very solid bat to the plate (.410 batting average, 10 home runs, 70 RBI). His numbers are better than Pratt Maynard, so there's a chance he could challenge for Dodgers catcher-of-the-future status.
Also, nice touch by the team to draft Stefan Jarrin in the 40th round. Jarrin, a second baseman from East LA College, is the grandson of legendary Dodgers Spanish radio announcer Jaime Jarrin.
Final Thoughts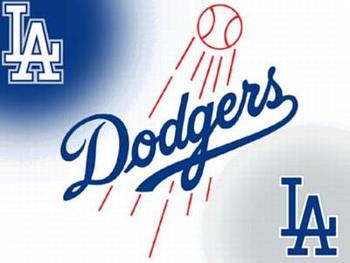 It's clear the Dodgers were going for small-name talent to avoid paying a big name, and time will tell how this draft stacks up. It's not flashy, and by most indications, there are few, if any, guarantees outside of maybe three-to-five players.
The best thing Dodgers fans can do is wait and see who signs with the team and watch how they develop. Because on the surface, it's hard to tell how good this draft will be.
Keep Reading

Los Angeles Dodgers: Like this team?