MLB Trade Talk: What All 30 Teams Need to Acquire Before the Trade Deadline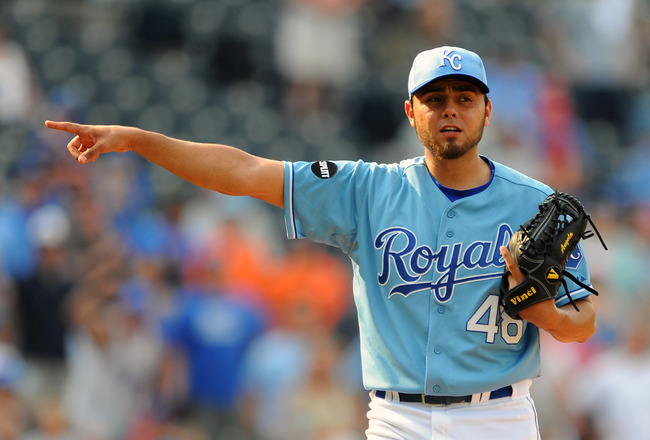 G. Newman Lowrance/Getty Images
We are officially less than 50 days away from the MLB trade deadline. As the All-Star break approaches, the hot stove begins to really heat up. The contenders are separating themselves from the pretenders.
The Boston Red Sox have absolutely caught fire, while the Cleveland Indians are coming back down to Earth. And while the Florida Marlins fizzle, the Milwaukee Brewers are sizzling.
Now, this slideshow is going to assume that all teams are buyers. Obviously, this won't be the case. But for these purposes, let's assume every team is going to fill their biggest need at the trade deadline.
Here is what every team needs to improve their team the most, and a few suggestions for who those players might be.
San Diego Padres: A Second Baseman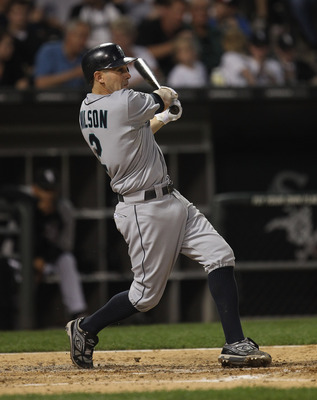 Jonathan Daniel/Getty Images
The Friars are not getting a whole lot of production out of their second basemen. In the platoon of Orlando Hudson and Alex Gonzalez, there is little offense. Of course, that can be said about most of the Padres' lineup.
But second base seems to be the least productive spot, so an upgrade to a bigger on-base threat could definitely benefit San Diego.
On the radar: Jack Wilson, Mariners; Orlando Cabrera, Indians
Los Angeles Dodgers: Bullpen Depth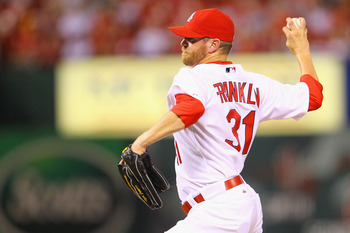 Dilip Vishwanat/Getty Images
Provided that Frank McCourt can make June's payroll, the Dodgers will enter the second half of the season somewhere in the limbo between complete fire sale and short-term acquisitions. My guess is that, in order to keep their extensive fanbase moderately interested, the boys in blue will try and acquire a bullpen arm to bolster the back end of ballgames.
Jonathan Broxton and Kenley Jansen are just not getting it done, and having another power arm would be nice for Los Angeles.
On the radar: Ryan Franklin, Cardinals; Matt Capps, Twins
Colorado Rockies: Quality Depth at the Corners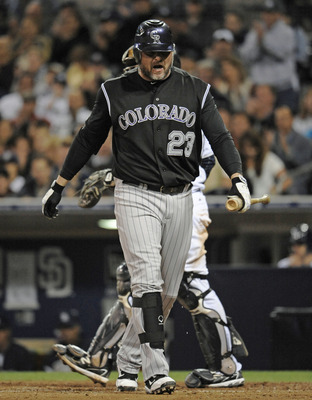 Denis Poroy/Getty Images
The Rockies are a very interesting team. Looking at their stats, there seem to be very few holes in the team. The lineup is solid, the rotation is functional, and the bullpen has been good enough.
There is no way Ubaldo Jiminez will continue his 1-7 start, and Troy Tulowitzki will be heating up soon. Right now, it seems the biggest need is to upgrade the guys playing behind Todd Helton and Ty Wigginton at the corners.
With Jason Giambi's Social Security contract almost up and Jose Lopez proving to be about as valuable as fossilized rat poop, the Rocks could use some corner help.
On the radar: Wilson Betemit, Royals; Edwin Encarnacion, Blue Jays
Arizona Diamondbacks: Another Starter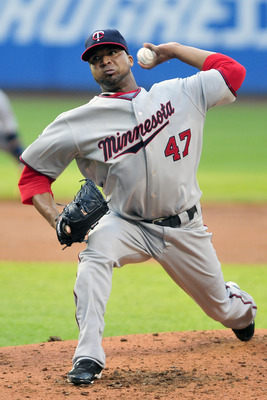 Jason Miller/Getty Images
Wait, what? The Diamondbacks are in second place? The boys from the desert are certainly making a splash this season, and the time is approaching for them to decide if they are contenders or pretenders.
If it is the former, they need to make a move to acquire some playoff-ready pitchers who know how to pitch big games. Soon, there will be meaningful games in San Francisco and around the NL.
The Diamondbacks could part with some young talent to get a pitcher, but it seems unbecoming of this franchise. But that could be what it takes in the race to overtake the Giants and shock the baseball world.
On the radar: Francisco Liriano, Twins; Jason Marquis, Nationals
San Francisco Giants: A Short-Term Buster Posey
Christian Petersen/Getty Images
As devastating as Buster Posey's injury was, it does not at all spell the end of the season for the Giants. He will be back next year, and knowing his talent, there will be little drop-off. But for the remainder of this year, with the team fighting to stay ahead of the pack in the NL West, having an experienced and talented catcher will go a long way.
The Giants should turn to a battle-tested veteran who knows both how to deliver offense and handle a pitching staff.
On the radar: Ivan Rodriguez, Nationals; Ramon Hernandez, Reds
Houston Astros: Pitching, Pitching and More Pitching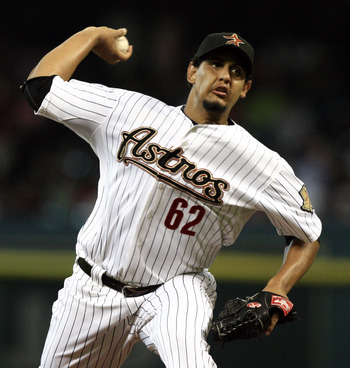 Bob Levey/Getty Images
Well, this is awkward. Saying the Astros need pitching is like saying a homeless man needs money. Nothing is more obvious, and honestly at this point Houston could sell their stadium and still not have enough pitching.
The offense is actually not awful, but at this point the most value that Carlos Lee and Hunter Pence could provide are as trade chips.
So assuming that for whatever reason the Astros decide to buy at the trade deadline, they will load up on mediocre but workable pitching.
On the radar: Javier Vasquez, Marlins; Bruce Chen, Royals
Chicago Cubs: Some Form of Starting Pitching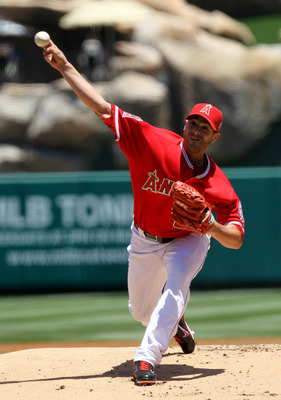 Stephen Dunn/Getty Images
As with the Astros, the Cubs need pitching like Charlie Sheen needs an intervention. This is a serious situation on the North Side.
Mike Quade is on the hot seat, the offense is hardly anything to marvel at, and the team's hopes of winning the NL Central are just that—dreams. Again, assuming the Cubs lose their minds and decide to load up for the stretch run, the rotation would be of prime importance.
There is only so much Casey Coleman and Ryan Dempster that the Cubs fans can take.
On the radar: Joel Pineiro, Angels; Chris Capuano, Mets
Pittsburgh Pirates: An Infield Power Bat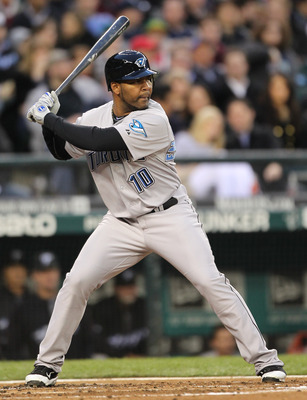 Otto Greule Jr/Getty Images
The Pirates are knocking on the door of relevance. They have a great core of young players, from the multi-talented Andrew McCutchen to the surprisingly good Charlie Morton. So what does this team need?
Right now, the infield is not carrying its weight offensively. Sure, Neil Walker is having a nice season. But most of the infielders are mediocre hitters, and the Buccos need a quality bat in the middle of the lineup who can also play some defense.
On the radar: Michael Cuddyer, Twins; Edwin Encarnacion, Blue Jays
Cincinnati Reds: A Pitcher Hungry for the Playoffs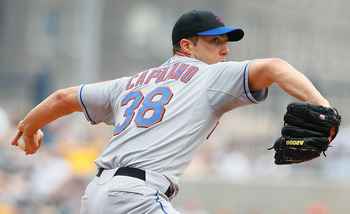 Jared Wickerham/Getty Images
First off, let me just get this out of my system. HOLY JAY BRUCE! The Reds outfielder is absolutely mashing the ball, and he and Joey Votto are about as scary as they come in the middle of the lineup.
But anyways, on to the needs. Cincy really does need a pitcher who is committed to pitching deep into games and providing gutsy outings. They don't need Tim Lincecum. They just need a pitcher.
On the radar: Mark Buehrle, White Sox; Chris Capuano, Mets
St. Louis Cardinals: Help at Second Base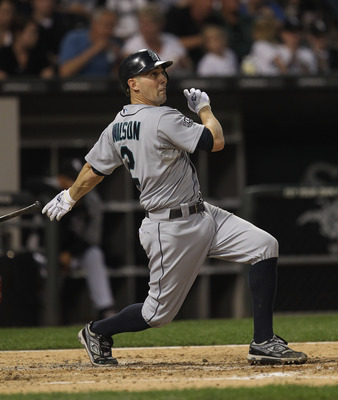 Jonathan Daniel/Getty Images
The Cards have a very good middle of the lineup, one so good that it alone could win the division. But as we have learned over the years, it takes more than just a 3-4-5 combo to win championships.
Right now, second base is a big offensive weakness for St. Louis. Skip Schumaker and Tyler Greene are just not getting it done at the plate, and having someone who is a constant on-base threat would definitely help the bottom of the lineup.
The Cardinals could go after any infield position, especially an aging shortstop, and have him play second.
On the radar: Rafael Furcal, Dodgers; Jack Wilson, Mariners
Milwaukee Brewers: Another Reliable Reliver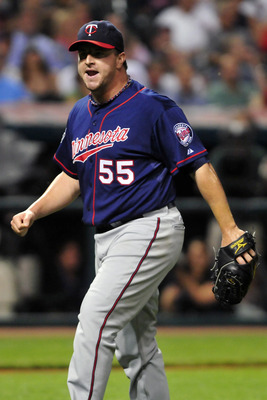 Jason Miller/Getty Images
Anyone who picked the Brewers as the NL Central champions has to be feeling pretty damn good right now. The team is really firing on all cylinders. The rotation is dynamite, the offense is producing, and John Axford is finally able to consistently shut the door for the Brew Crew.
For a team with very few holes, a need at this point could be another stopper in the bullpen.
Axford, Sergio Mitre and LaTroy Hawkins have been great, but adding another shutdown reliever might just thrust the Brewers away from the pack in this crowded division.
On the radar: Matt Capps, Twins; Jesse Crain, White Sox
Washington Nationals: A First Baseman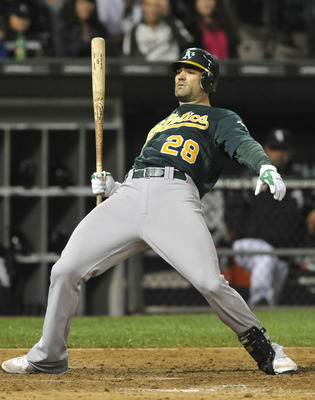 David Banks/Getty Images
Sorry, Adam LaRoche. You just ain't cutting it. The Roach's .172/.288/.258 line this year is far from the 20+ home run potential Washington had hoped for.
There are many improvements to be made on this Nationals team, but the glaring weakness is at first base. One could also argue that another outfielder should be brought in to replace the worthless bat of Rick Ankiel, but that spot is likely reserved for Bryce Harper.
For now, a focus on a better contact hitter at first base should do the Nats well.
On the radar: Conor Jackson, Athletics; Michael Cuddyer, Twins
New York Mets: A Young Outfielder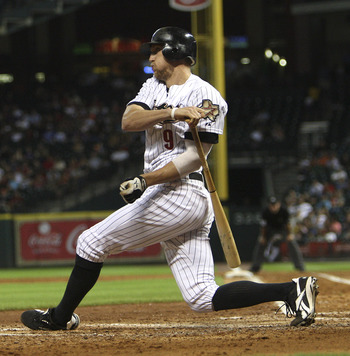 Bob Levey/Getty Images
In other words, not Carlos Beltran or Jason Bay. Bay especially is just essentially taking up space in the outfield at this point. His offensive value is about as low as it gets. Beltran is still producing, but at this point where the Mets are very close to a fire sale, his value is higher as a trade chip than as a player.
So, in short, the Mets need some youth in the outfield.
If they can get it cheap and with some degree of talent, it's a good investment.
On the radar: Alex Gordon, Royals; Hunter Pence, Astros
Florida Marlins: The Caboose of the Rotation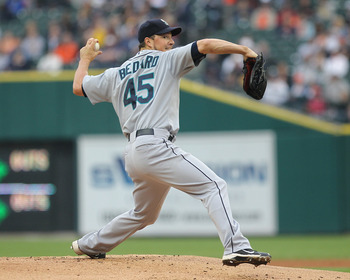 Dave Reginek/Getty Images
Talk about a front-loaded rotation. The Marlins, a team that for a very long time looked like they could compete with the Phillies, have dropped off recently, partially due to consistently poor pitching performances from Chris Volstad and Javier Vasquez.
Once Josh Johnson returns, the front of the rotation will return to being stellar. But even so, they need a more reliable fourth or fifth starter.
If this team is truly to make a playoff push, they need to make this move.
On the radar: Erik Bedard, Mariners; Edwin Jackson, White Sox
Atlanta Braves: Anyone but Dan Uggla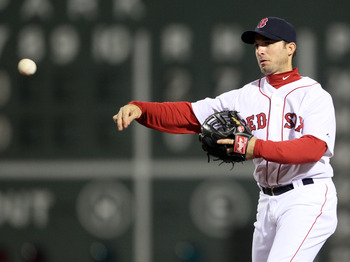 Elsa/Getty Images
Sorry, Braves. It is time to pull the plug on the Dan Uggla experiment. His absolutely miserable production (or lack thereof) is really putting the Braves' offense in shackles. Having a "stud" second baseman with a .180/.252/.322 line is not worthy of a team that is trying to make the playoffs.
The time is now to go make a deal and bring in someone who can get on base much more consistently and at least create offensive threats.
On the radar: Marco Scutaro, Red Sox; Orlando Cabrera, Indians
Side note: Am I the only one who thinks Johnny Venters is the best non-closing reliever in baseball?
Philadelphia Phillies: Power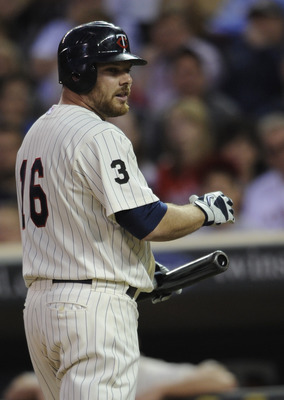 Hannah Foslien/Getty Images
As Kanye says, no one man should have all that power. I'm looking at you, Ryan Howard.
The Phillies' offensive struggles have been well documented, but this is not a poor offensive team. The offense is very functional, but the missing element is another power bat. Howard is, strictly speaking, the only home run threat in that lineup right now.
The Phillies could really benefit from adding someone who can provide some major pop, even at the cost of batting average, during the stretch run.
On the radar: Jason Kubel, Twins; Ryan Ludwick, Padres
Oakland Athletics: Isn't This Obvious?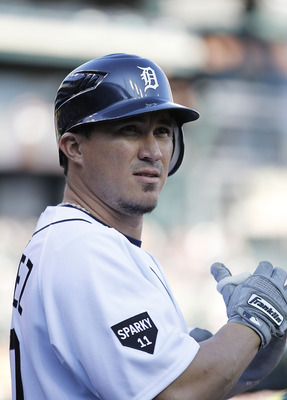 Leon Halip/Getty Images
I'll give you a hint: It starts with hit and ends with -ing. The A's have a great pitching staff from top to bottom, and if pitching really did win championships, they'd be one of baseball's best. But their lineup, featuring such Hall of Fame candidates as Daric Barton and Mark Ellis, leaves much to be desired.
With Bob Geren gone, perhaps a new era of offensive production will begin.
On the radar: Magglio Ordonez, Tigers; Jonny Gomes, Reds
Los Angeles Angels: Relief Pitching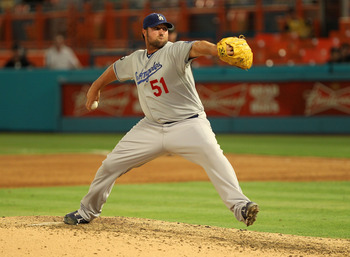 Mike Ehrmann/Getty Images
The Angels have started to turn around their offense, but this team just seems too inconsistent to make the playoffs this year. The pitching, aside from the great 1-2 punch of Jered Weaver and Dan Haren, has been very spotty. But the bullpen is 18-29 in save opportunities, a number that is simply unacceptable for a team expecting to compete year in and year out.
The Angels could definitely make a splash here, shelling out money to get an upper-tier reliever.
On the radar: Jonathan Broxton, Dodgers; Matt Guerrier, Dodgers
Seattle Mariners: Top-of-the-Order Bats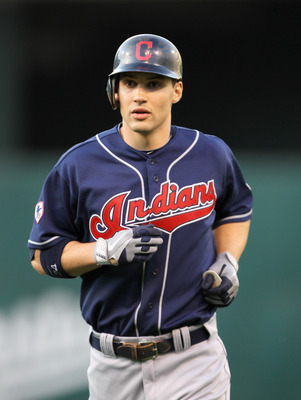 Ezra Shaw/Getty Images
As much as it pains me to say it, the Ichiro Suzuki era may slowly be coming to an end. The guy is still a tremendous hitter, and his subpar average this year may be an aberration. But it's clear that Ichiro isn't the same hitter he once was, and it's time for the Mariners to look for someone to replace him. And if not that, they at least need someone who can provide a spark at the top of the order.
The Mariners are going to have a very good middle of the order in the next year or two. They just need the table-setters.
On the radar: Emilio Bonifacio, Marlins; Grady Sizemore, Indians
Texas Rangers: Bullpen Insurance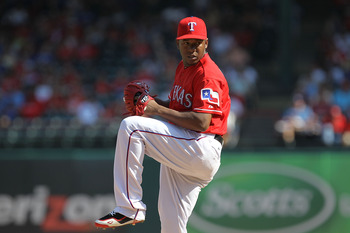 Ronald Martinez/Getty Images
As good as Neftali Feliz is, he is very human. As we have seen, his powerful right arm is susceptible to injury and must be protected as much as possible.
Aside from that, the talent in the Rangers' bullpen is relatively thin. The only reliever right now consistently performing aside from Feliz is the ancient Darren Oliver. If the Rangers want to get back to the Fall Classic, they need to acquire some bullpen arms.
It doesn't have to be a top-flight closer, but someone who can shut the door in the seventh or eighth inning would be nice.
On the radar: Jonathan Broxton, Dodgers; Matt Capps, Twins
Minnesota Twins: A Long-Term Catcher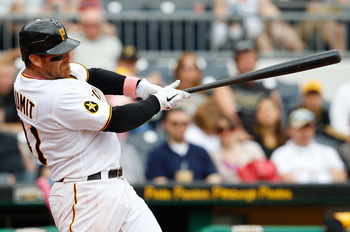 Jared Wickerham/Getty Images
Listen, guys, Joe Mauer does not belong at catcher. We've seen it all over baseball, from Buster Posey's devastating injury to Mauer's own. For a talented offensive player such as Joe Mauer, the designated hitter or first base spot should be home.
With the Twins set at first, Mauer needs to, at least for the near future, be the DH. As for the catcher, Drew Butera just does not seem to be the answer.
The Twins might want to look outside of the organization to acquire a good catcher to last a few years.
On the radar: Ryan Doumit, Pirates; John Jaso, Rays
Kansas City Royals: Shortstop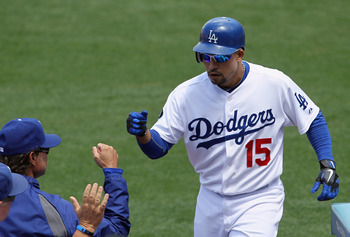 Jeff Gross/Getty Images
I think by now, we have all read enough about the amazing farm system of the Royals. Finally, we're getting to witness some of that talent with Eric Hosmer and Mike Moustakas in the majors. With guys like Wil Myers and Mike Montgomery, among others, on the way, the Royals have a bright future.
For now, securing a veteran shortstop who can play some defense is a good need to fill.
Alcides Escobar just isn't a long-term guy. Kansas City needs someone to help usher in a new era.
On the radar: Rafael Furcal, Dodgers; Marco Scutaro, Red Sox
Chicago White Sox: Help in the Bullpen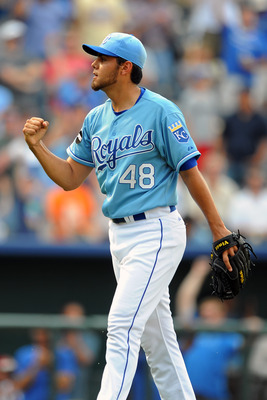 G. Newman Lowrance/Getty Images
The White Sox have turned things around quite impressively within this season. After starting the season looking like a potential cellar-dweller, the Palehose have righted the ship and are actually within striking distance of the AL Central. Of course, the big thing keeping them from contention is the bullpen. The White Sox have been awful at holding leads, and they need a big-time stopper.
A closer is definitely in the cards here, at least until Chris Sale is ready to go.
On the radar: Joakim Soria, Royals; Jonathan Broxton, Dodgers
Cleveland Indians: A Battle-Tested Starter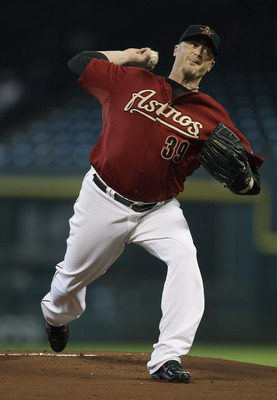 Bob Levey/Getty Images
Now that the dream run for Cleveland appears to be over, it is time to decide if they want to contend or sink back to the bottom of the league. Right now, what is keeping Cleveland from sustaining this great start is a great rotation. The Indians have a lot of average starters, but no one really sticks out. For a team that doesn't really have the financial flexibility to go get a big name, they have to aim small.
The Tribe needs a guy who knows how to pitch in the fall, a veteran with some gas still in the tank.
On the radar: Brett Myers, Astros; Joe Blanton, Phillies
Detroit Tigers: Another Outfielder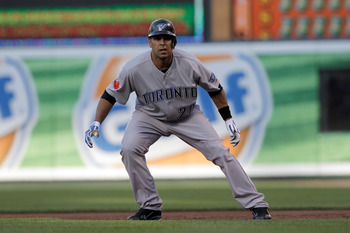 Rob Carr/Getty Images
This is a tough call, because the Tigers really only need marginal improvements. The bullpen is solid enough, the rotation has been excellent, and the hitters seem to be clicking. They've got playoff experience, they have the veteran leaders, so what do they need?
Right now, the biggest need seems to be another outfielder. With Ryan Raburn barely staying above .200, the Tigers could use three productive outfielders to choose from.
A trade might satisfy this need.
On the radar: Juan Rivera, Blue Jays; Jeff Francoeur, Royals
Baltimore Orioles: A Solid Reliever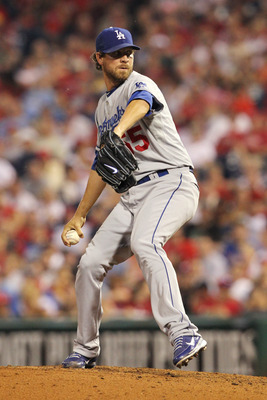 Hunter Martin/Getty Images
There are plenty of needs for this team, but at this point in the season, needs may also include long-term ones. The Orioles' offense will be fine, as will their starting rotation.
But the bullpen is definitely an area of concern, with inconsistency all around. Only Jim Johnson, Koji Uehara and Kevin Gregg have any measurable production this year.
Baltimore needs to acquire a solid, reliable stopgap reliever for moving forward.
On the radar: Matt Guerrier, Dodgers; Scott Proctor, Braves
Toronto Blue Jays: A Closer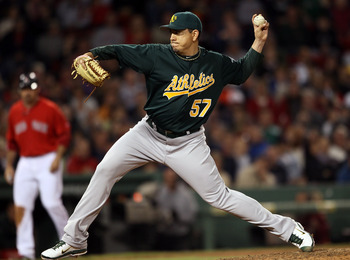 Elsa/Getty Images
Toronto is very, very close to being a contender. As long as Jose Bautista keeps swinging and the young pitchers keep developing, this will be a very tough team in a year or two.
Right now, the Jays need to focus on solidifying the back end of their bullpen. Frank Francisco just isn't cut out to be a closer, and there doesn't seem to be a logical replacement for him at this time.
There are several closers who could potentially become available, and the Jays should look at them.
On the radar: Brian Fuentes, A's; Joakim Soria, Royals
Tampa Bay Rays: A Power Bat off the Bench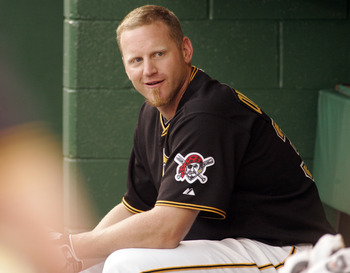 Justin K. Aller/Getty Images
The Rays are really doing their best to hang around the AL East, and they're doing it in an unusual way.
They have been the beneficiary of great seasons from the likes of Matt Joyce, Casey Kotchman and, most recently, Justin Ruggiano. The pitching has been tremendous, and the bullpen is holding up as expected.
But any Rays fan knows that the team lacks that knockout punch hitter, a guy who can play every day or some days and deliver power.
That player isn't in the farm system, so it might be wise to go get him.
On the radar: Lyle Overbay, Pirates; Jonny Gomes, Reds (welcome back to the Rays...)
New York Yankees: Starting Pitching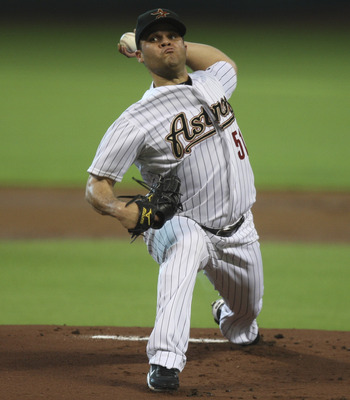 Bob Levey/Getty Images
This one should be fairly obvious. The Yankees rotation right now is about as thin as a sheet of paper.
For this team to have any prayer of overtaking the Red Sox, or even making the playoffs for that matter, there needs to be a new pitcher in pinstripes, and he has to be good. This rotation is simply not good enough to take the team to October.
Brian Cashman won't part with any top prospects, but the Yanks desperately need a starter.
On the radar: Mark Buehrle, White Sox; Wandy Rodriguez, Astros
Boston Red Sox: A Bullpen Stopper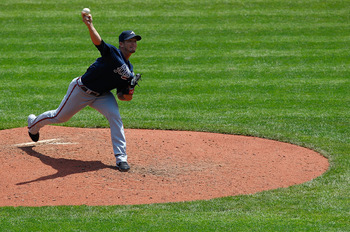 Jared Wickerham/Getty Images
The Red Sox are just about as complete a team as there is in baseball. Their lineup is absolutely lethal, and the rotation is elite from top to bottom. The bullpen, however, seems to be the only lingering concern.
Jonathan Papelbon just isn't himself, and his supporting cast of Daniel Bard, Bobby Jenks, Matt Albers and Dan Wheeler just isn't getting the job done.
The Sox will very likely win the AL East regardless, but this team could definitely use an upgrade in the bullpen.
On the radar: Matt Guerrier, Dodgers; Scott Proctor, Braves
Keep Reading