NFL 2011 Free Agency: Top 20 Free Agents (or Soon to Be) with the Most Baggage
Chris Gardner/Getty Images
When the new CBA is finally established, there is going to be plenty of players landing in new spots or staying home. There will be a frenzy for teams looking to bolster up their rosters and fill key positions in hopes to enhance the quality of their teams.
Most of the free agents available have clean records, but some still have question marks.
Players like Plaxico Burress, who will be released from prison in just over a week.
Players like Reggie Bush, who will certainly be released and will be looking for a new home, but still brings the price tag along with him as well as an injury mark.
Players like Donovan McNabb, who just might not be worth the risk anymore.
Here are the top 20 free agents, or soon to be free agents, that have the most baggage.
20. Mark Herzlich-Linebacker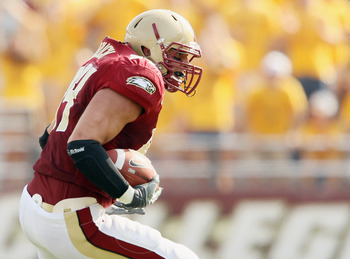 Elsa/Getty Images
Let me go ahead and start off by saying that Mark Herzlich is an inspiration to everyone, not just sport fans in general, everyone.
He fought and defeated cancer and had a good season last year as a senior, but yet he did not get drafted.
There is no doubt that Herzlich would make any locker room better with his warrior type attitude and his competitiveness, but the fact is that he may never again be 100 percent.
It would be a sad day if this young man never gets picked up by a team, but the lingering fact is that he might not be worth the risk, which is why he is on this list.
Herzlich is a great person and could end up being a great player, but right now, he brings some baggage to any team.
Personally, I'm rooting for this guy no matter what.
19. Brian Westbrook-Running Back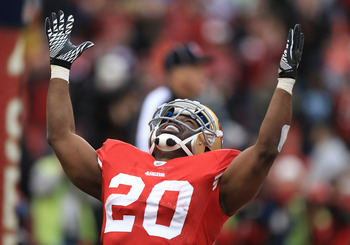 Jed Jacobsohn/Getty Images
Brian Westbrook is another guy who brings plenty to the table. He's a high character type of guy who would make any team better; the only problem is, how healthy is he?
Westbrook is a very dynamic type of player who at one point in his career was considered one of the best all-purpose backs in the game, but concussions derailed his success.
Now it's hard for teams to imagine picking him up and giving him a chance knowing that the first big hit could end his career or do even more damage.
Westbrook is a great teammate and was a great player, but he might not be worth the risk anymore.
18. Ronnie Brown-Running Back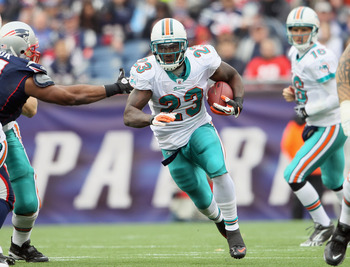 Elsa/Getty Images
Ronnie Brown finally started all 16 games last season, but his yards per carry average was under four. He has just one 1,000 yard rushing season, and at 29 years old, the knee injuries might have taken their toll.
Brown will be approaching 30, which everyone knows is not the magic number for running backs. He's had some decent years, but his health is a giant question mark right now.
Brown excels in Miami's system also, and he would be running behind a very good line, but that doesn't change the fact that he's very injury prone and is on his last leg.
Brown had the potential to be a great player, but unfortunately for him, the injury bug bit him too many times.
17. Matt Light-Left Tackle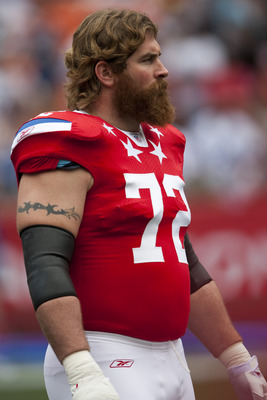 Kent Nishimura/Getty Images
Matt Light is 33 years old, which doesn't make him too old to be a left tackle, but his poor play from last year would indicate it.
Light gave up double digit sacks and didn't look to be the dominated left tackle that he has been for over a decade.
With the Patriots drafting Nate Solder and the emergence of Sebastian Vollmer, it's hard to see Light returning.
Light would be a great addition to any offensive line; the question is, does he still have what it takes to be a dominant lineman in this league?
16. Richie Incognito-Guard/Center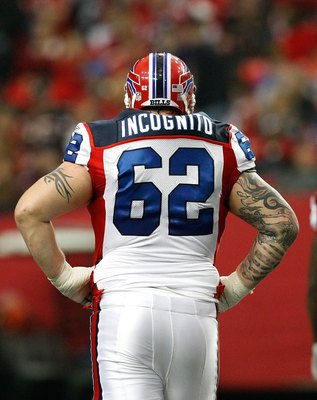 Kevin C. Cox/Getty Images
Richie Incognito has been a trouble maker since his days at Nebraska, but that doesn't dismiss the fact that he's a nasty lineman. He's got a mean streak that sometimes proves to be a good thing and sometimes a bad thing, but he is a dependable lineman.
With all of that being said, why has he bounced around this league so many times? It's been noted that he can be a disturbance at times and he isn't exactly great at his position, but he's not bad either.
There must be a reason why teams shy away from him. He's been known to be a dirty player even back in college, so maybe he isn't worth the risk, but at the same time, for any team looking for a solid guard or center, you have to think that Incognito might be worth the gamble.
15. Pat Williams-Defensive Tackle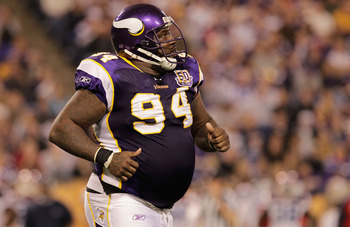 Nick Laham/Getty Images
Pat Williams spent much of last season talking about retirement, but still, even amidst the disappointing season the Vikings had, he is still willing to play another year.
But how much is left in the tank? There is no doubt that Williams has been a fantastic player, but even last year, it was evident that he is starting to slip.
His counterpart Kevin Williams is clearly a better player than he is, and the Vikings have young defensive players to groom at the tackle position.
Still, Williams would be a good addition to any Super Bowl contender, but how much is he really going to provide?
Williams is the oldest defensive player in the league today, and at his position, he would need to be in a steady rotation in order to make the plays that he's accustomed to making.
14. Alex Smith-Quarterback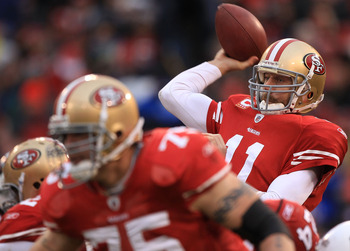 Jed Jacobsohn/Getty Images
Alex Smith has been nothing short of a disappointment so far in his career, especially when you look at Aaron Rogers success. Maybe San Francisco should have drafted Rogers number one overall.
There are plenty of excuses too. New offensive coordinators every year, new head coaches, etc. That doesn't give him a get out of jail free card. Smith simply has not adapted to the NFL, and if he hasn't gotten a grasp on it by now, it's hard to imagine if he ever will.
Smith was very good player coming out of Utah, but he simply hasn't lived up to the billing, and with other free agent quarterbacks that are better than him, he's certainly not worth getting starter money.
13. Keith Bulluck-Linebacker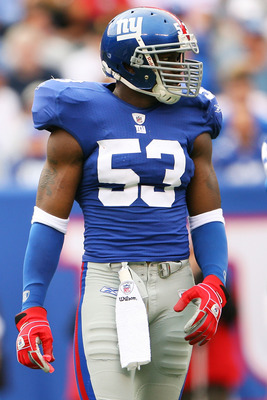 Andrew Burton/Getty Images
Keith Bulluck was great for so many years playing with the Tennessee Titans, then he was abruptly cut after the 2009 season. He was signed at the last minute by the Giants, and he started just eight games, collecting just 31 tackles.
This tackling machine seems to have lost his edge, and at 34 years old, it's hard to see him ever getting it back for the simple fact that he's running out of time.
At the same time, he's a very high quality type of player. A great character and a great teammate, but those qualities would help to better the attitude of a team and not necessarily the play on the field.
Bulluck's lack of capability might be keeping teams away, and his lack of production last season might just keep him from getting signed.
12. Marcus Spears-Defensive End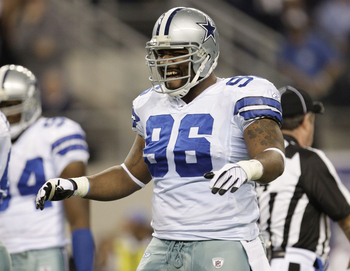 Jamie Squire/Getty Images
Marcus Spears should have been well into his prime right now at 28 years of age, but instead, he never hit his prime. Spears has collected eight sacks in six years. He started seven games last year for the Cowboys, and it's safe to say that he won't be getting re-signed by them.
Spears has never had a season with more than two sacks. He has not fit the billing that he had coming out of LSU, and quite frankly, he's a bust.
So will teams gamble on a 28-year-old defensive end who doesn't produce? I don't see why.
11. Lito Sheppard-Defensive Back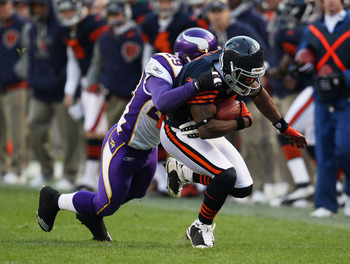 Jonathan Daniel/Getty Images
Lito Sheppard is 30 years old. He isn't great in coverage. He isn't great in run support. He just isn't that great at anything anymore.
When he was with the Philadelphia Eagles, Sheppard was one of the best in the business: a shut down corner with great speed and coverage ability.
Now he's almost a journeyman looking for another shot to play.
Last season with the Vikings, he started just two games and collected 18 tackles.
He has never made it through a 16 game season completely healthy, and at 30 years old, it's hard to imagine he ever will.
He might be OK in nickel or dime packages, but there are plenty of red flags for any team wanting him to be a starter.
10. Atari Bigby-Safety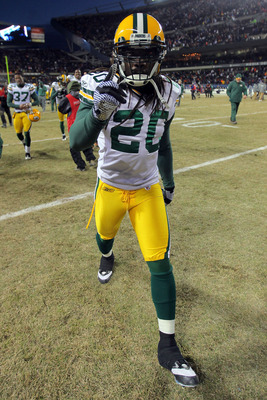 Doug Pensinger/Getty Images
Atari Bigby is a hard hitting safety that plays with high energy, but that also means he is very injury prone.
Last year, he played in the four games before being an injury cost him the rest of the year. In those four games, he didn't start once and had just six tackles.
When looking at Bigby's career, he's really had just one good season, and that was in 2007, when he started every single game and collected 86 tackles with five interceptions and nine pass deflections.
Other than 2007, he has never made it through an entire 16 game season.
He's a hard hitter and good in coverage, but he's an injury waiting to happen, and for that reason alone, he might not be worth the risk or the price tag.
9. Reggie Bush-Running Back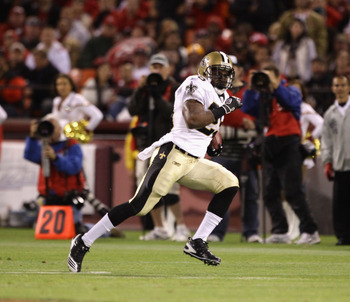 Ezra Shaw/Getty Images
Reggie Bush certainly isn't a cancer to any locker room. He's great off the field, and if you overlook the scandals that surround him from his USC days, he's a pretty good guy all around.
That doesn't make him a good football player. I'm not saying he's bad, but at this point in his career, he has had only two seasons over 500 yards rushing, and those were his first two seasons.
He's not a between the tackles type of running, and he catches a lot of balls, but he is nothing compared to what he was advertised to be.
At this point in his career, Bush is 26 years old with health issues, and he's already turning his back on the Saints after they drafted Mark Ingram in the first round of this year's draft.
Bush will most likely get released making him a free agent, and he will have a heavy price tag, but will teams be willing to pay for a broken down running back who has never had a 1,000 yard rushing season?
8. Donovan McNabb-Quarterback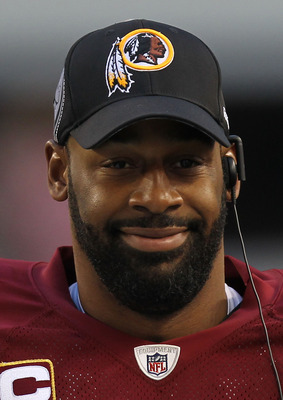 Ronald Martinez/Getty Images
Donovan McNabb has been a fan favorite in this league for quite some time now, but that all seemed to change as the year progressed last year. He started 13 games for the Washington Redskins, but he certainly did not live up to all of the hype.
He was benched late in the year for Rex Grossman, and yes, that is the same Rex Grossman who isn't exactly the definition of consistent.
There's no doubt that McNabb can still play in this league at a high level, but how much is left in his tank? You have to imagine that his self esteem has taken a big hit from being traded from the Eagles and then most likely released by the Redskins.
While McNabb won't be bringing a boat load of baggage with him, his psyche might have taken too big of a hit.
7. Bob Sanders-Safety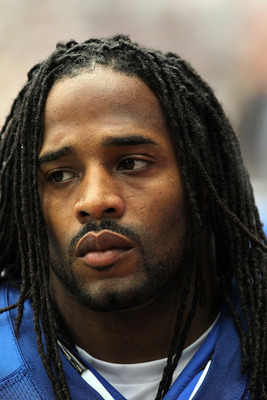 Ronald Martinez/Getty Images
There is only one black mark on Bob Sanders resume, and that is his long list of injuries. Sanders has made a name of himself as being a hard hitting safety with no regard for his body, which landed him in this situation.
Sanders has never played a full season in the NFL, and he has played just nine games in the past three years.
He is 30 years old with a broken down body, but he still brings along a presence with him. The only question left is whether or not he can last even half of a season, no longer a full season.
6. Vince Young-Quarterback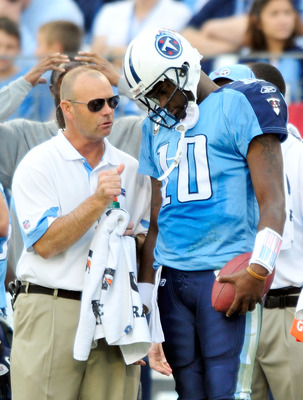 Grant Halverson/Getty Images
Vince Young, a former rook of the year and Madden cover boy, took the league by storm with his ability to avoid sacks and to come up big in key moments of the game.
He went from being someone with an enormous future in the NFL to someone who cried publicly about his playing situation. He became defensive when his play was criticized in the media, and he had the whole suicide debacle.
If Donovan McNabb doesn't have a psyche left, it's hard to imagine Young having one either.
I don't want to say that Young is a cancer to his team, but had he "grown up," Jeff Fisher might still have a job, and Young would actually be a star in this league.
5. Terrell Owens-Wide Receiver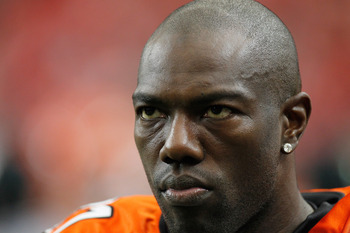 Kevin C. Cox/Getty Images
What is there to say about Terrell Owens? He's one of the greatest receivers this league has ever seen, but he simply isn't a good teammate. He trashes every quarterback he goes through. He makes it difficult for any coach to coach him. He pretty much makes it difficult for everyone around him.
He still makes plays, though. Last season for the Bengals, he had 983 yards receiving with nine touchdowns, but he still trashed Carson Palmer.
While he's a great player, his track record still speaks for itself. If a team is willing to take a gamble with him, they better be prepared to get all of his antics and his habit of trashing everyone around him.
4. Randy Moss-Wide Receiver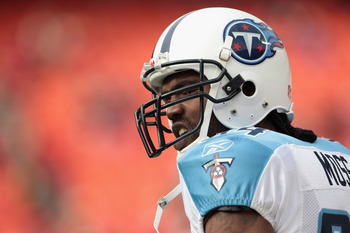 Jamie Squire/Getty Images
Just like Terrell Owens, Randy Moss has been one of the best receivers in the history of football, but as of late, he has been pretty disappointing. Moss plays when he wants to. He doesn't run great routes. In fact, the only route he still is capable of is the vertical, and he still isn't great at that.
When the Vikings released him, teams weren't lining up for his services, and it's hard to imagine teams lining up for him this off-season.
He doesn't have it anymore, and he complains publicly about how much he misses being a New England Patriot, but if that's the case, why did he act like such a fool when he was there?
Moss had the best situation he could imagine being in New England and he threw it all away. Now he has to live knowing that he could have had at least three great years left with Tom Brady throwing him the ball.
3. Brett Favre-Quarterback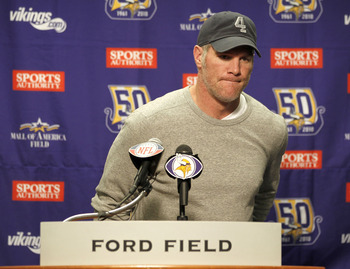 Gregory Shamus/Getty Images
Let's face it, Brett Favre still hasn't signed his retirement papers, thus making him a free agent. The Vikings are done with him, or so they say, and I guarantee there is a team out there that would gladly take him, but look at all of the baggage that he will be bringing along with him.
He will be demanded a heavy salary. He will have a full-list of demands, and he will most likely not decide to return until after practice has started, and he will most likely skip most of the preseason.
With all of that being said, Favre is over 40. The starting streak is over. What more does he have to prove? Whatever team decides to give him a chance, they better be prepared for the circus that will certainly be coming to town.
2. Plaxico Burress-Wide Receiver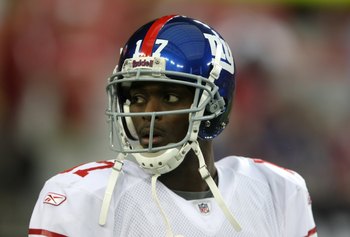 Stephen Dunn/Getty Images
Plaxico Burress is 33 years old. He will be getting out of prison in a little over a week, and he already has his sights set on making a return to the NFL.
He hasn't played since 2008, and let's face it, he wasn't exactly an elite receiver in the NFL. Does he still have the athleticism and the attitude of an NFL player? We all saw how great Michael Vick was last year, but that didn't happen overnight. It took him some time to get back into the mode of being in the NFL, and he was 28 when he came back.
Will Burress be able to pick up where he left off? On top of that, will he be able to stay out of trouble? Hopefully, two years of being in prison will have given him some insight on how to act as a citizen.
In retrospect, I'm rooting for him to make a solid return, and I personally think he's worth giving a second chance.
1. Albert Haynesworth-Defensive Tackle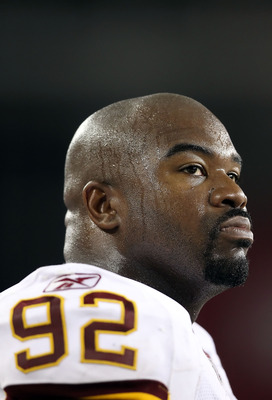 Christian Petersen/Getty Images
Albert Haynesworth isn't a free agent yet, but he will be. He will be released, and he will be bringing a boat load of baggage along with him. This guy was considered by most to be the very best defensive player in the league during his last season with the Titans, then he went to Washington and the downfall began.
Haynesworth shows up to camp overweight and out of shape. He cares only about himself and isn't a great teammate. He gets in disputes with his coaches and teammates. He makes up excuses for his poor performance and judging by his stats, he just doesn't have it right now.
Last year, he played in eight games. He didn't start a single one. He had 16 tackles and 2.5 sacks; those certainly aren't stats that live up to his enormous contract.
Haynesworth is 29 years old and can still be productive, but he will need to get into a system where he will get along with the coach and will find his game again.
He can still be an elite player, but the team that gets him will have to deal with the problems he will bring.
Keep Reading