NFL 2011: Power Ranking The League's Best Places To Tailgate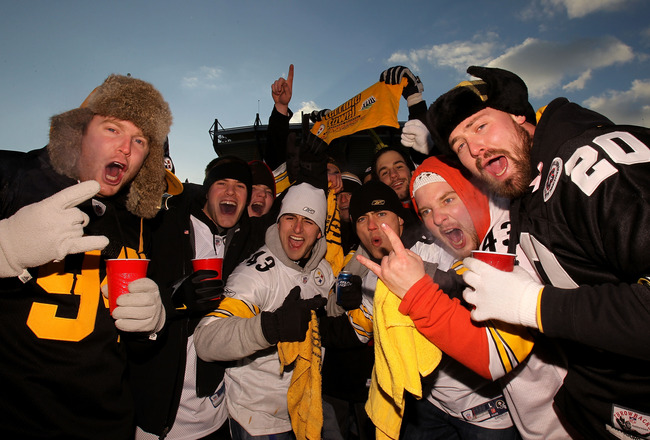 Ronald Martinez/Getty Images
Tailgating is one of the most indelible traditions in football since the inception of the game. So what better way to build a short, little slideshow than to highlight the top 10 places to tailgate, right?
Heck, I even touch on tailgating throughout the year in some of my fantasy football coverage.
Now to explain, I have taken countless top 10 articles relating to this topic and simply re-ranked based on majority rule.
I've taken this approach because obviously I have not been to every single stadium in America.
So without further ado, let's take a look at what the final numbers are—again in a very arbitrary way—and see who wound up where in the rankings, shall we?
10. Cowboys Stadium, Arlington, Texas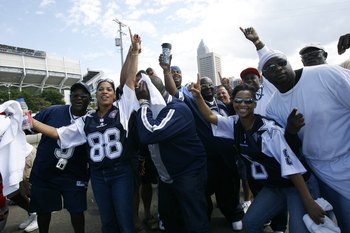 Kevin C. Cox/Getty Images
Everything I have read around the web suggests a mixed-emotion situation regarding the tailgating situation in Arlington.
There were some major changes with the new stadium, but also some restrictions that many fans, by their own voices, expressed a dislike towards.
In the end, Cowboys Stadium still found its way into the top 10, and is regarded as such in the realm of tailgating.
9. Heinz Field, Pittsburgh, Pa.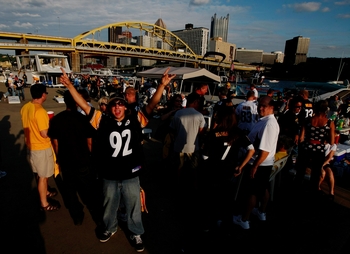 Scott Boehm/Getty Images
Heinz Field comes in at No. 9 and, by all accounts, this is one of the better places to tailgate in the Northeast.
The major drawback I have collectively read is a not-so-good parking situation, but if that's the worst experience to run into, that's not too shabby.
For those of you who aren't traditional tailgaters, there is another option at Station Square, which is not too far from Heinz Field.
Fans also say that the best part of Station Square is the River Boat ride you can take to the game.
8. Paul Brown Stadium, Cincinnati, Ohio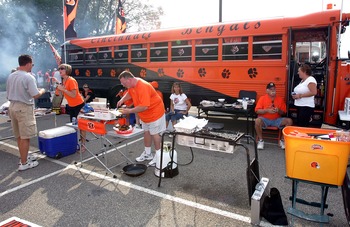 Jim McIsaac/Getty Images
Paul Brown Stadium enters our rankings with a slight twist, in that it is also a place literally run by the fans, so if you don't enjoy energetic fans, this may not be the place for you.
There is a "jerk line," though, for people wanting to report unruly fans.
The No. 1 fan-favorite taste du jour is called The 4-Way, which is a pile of chili, spaghetti, cheese and onions.
7. Gillette Stadium, Foxborough, Mass.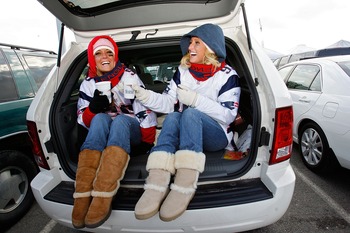 Jim Rogash/Getty Images
Gillette Stadium comes in at seven, and from everything I have gathered, this seems to be one of the friendliest places to tailgate in all of the United States.
The fans are warm, generous and willing to help you enjoy whatever it is you're doing, or just simply share in the fun.
The place in general is chock full of the finest food including steak, lobster and, of course, Chowda!
6. Cleveland Browns Stadium, Cleveland, Ohio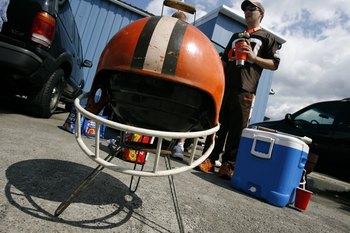 Kevin C. Cox/Getty Images
One of the more interesting destinations on this list for several reasons.
If you are looking for a place to fill your gullet from sun-up to sundown, then this is your place, but be sure to don your Browns' jersey to receive a full complement of happiness, lest reap what you sow.
Between the passion of the football-first Browns fans, or just their beer-can chicken, Browns Stadium is one of the top-10 tailgating destinations in the league.
5. Lincoln Financial Field, Philadelphia, Pa.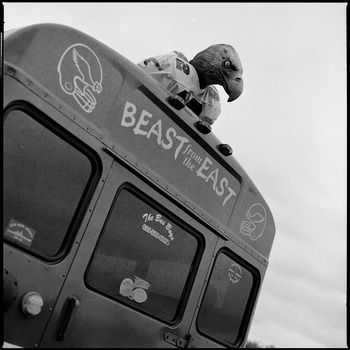 Chris McGrath/Getty Images
Now here's a place I can actually attest to.
Seeing any sort of sporting venue in Philadelphia is an experience all in its own, and you don't have to stop at just the stadium alone.
Lincoln Financial Field is a place that affords your olfactory senses an overload of delectable scents and flavors as far as the eye can see and nose can smell.
But this is also a sort of "holy ground."
Arriving with the opposition's jersey may warrant some blow back, but arriving with a divisional foe's jersey on your back will not be received too well at all!
But hey, football is football.
4. Ralph Wilson Stadium, Buffalo, N.Y.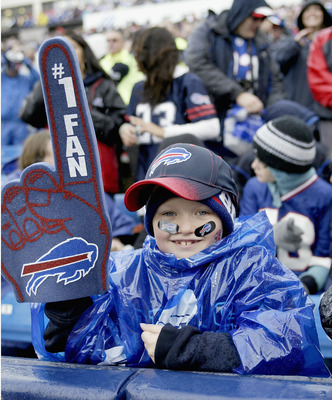 Rick Stewart/Getty Images
Ralph Wilson Stadium makes it to No. 4 on the list due to its array of amenities and choices for every fan type.
Five hours prior to the game you can scoot across to Lot 2 to the 97 Rock Tailgate Zone, which affords fans food, live entertainment and fun games and prizes.
If that doesn't suit your fancy, try your hand at the Game Day Experience, which provides fans the largest indoor tailgating party in the NFL.
There you can also experience live entertainment, grab some food, play some interactive games and do it three-and-a-half hours before game time.
So for those of you who are savvy, you could technically experience both.
3. Reliant Stadium, Houston, Texas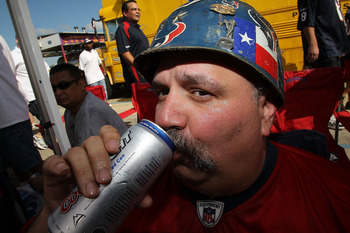 Ronald Martinez/Getty Images
Another stadium that is considered one of the top tailgating destinations around the league is Reliant Stadium, home of the Houston Texans.
Even the "commissioner of tailgating" said himself that it is one of the best places to tailgate, and that says a lot.
Reliant Stadium is a family-fun place filled with amenities, entertainment, over-the-top hospitality and an apparent tradition where they crown their top tailgaters every year in January.
Hopefully, a few fans will chime in and explain more about that.
2. Lambeau Field, Green Bay, Wisc.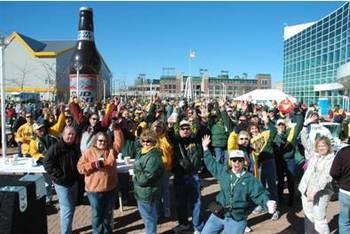 From all the research I have done, Lambeau is one of the top places to tailgate even if you can't get to the game.
Why?
Lambeau Field has a little bit of everything:
An obviously storied history forged by some of the greatest players ever to grace a football field.
Some of the nicest fans in the world who are willing to do just about damn near anything for you.
Some of the most interesting food the brain can invent— Bratwurst toppled with Bratwurst with a smidgen of Bratwurst seems to be the most famous.
Almost zero drawbacks, unless you're the type of person who prefers the sun and warm weather, in which case I don't recommend Green Bay.
1. Arrowhead Stadium, Kansas City, MO.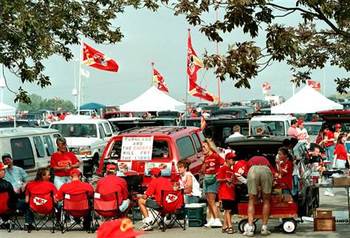 Highly viewed around the league, and web, as the No. 1 tailgating destination in football, Arrowhead Stadium wins the No. 1 rank in this slideshow.
The people (free bread at the door, apparently) the atmosphere, the food, and even the stadium design and art work all have a hand in making this tailgating experience not only unique, but an indelible memory.
The only complaint I have read from the actual fans is the slightly decreased numbers in bathroom facilities.
But MacGyver taught us that a little ingenuity goes a long way, so it shouldn't really be that big of a deal.
I hope you all enjoyed, and hopefully some of the fans of these teams can chime in and give their stories regarding these places.
Keep Reading