MLB's 10 Most Fragile Players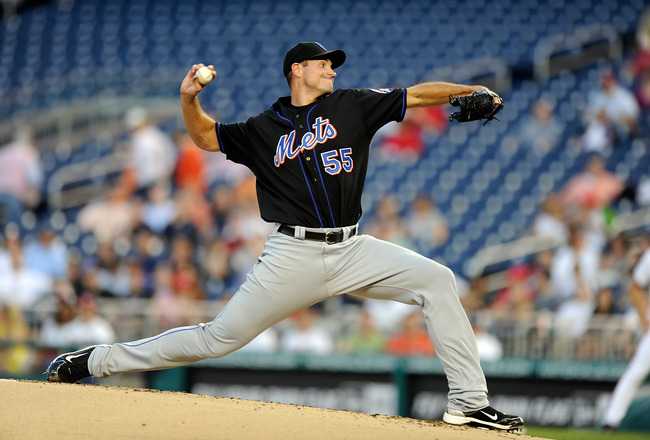 Greg Fiume/Getty Images
Injuries are a team killer. When a player goes down, especially for an extended period of time, the entire team must pick up the slack the loss of that player creates.
While some injuries are freak accidents, and others are small bumps and bruises that get played through, there are some players who are almost impossible to keep on the field for an extended period of time.
Looking back for the past five years, the following are the most frequently injured players who not only got hurt a lot, but got hurt badly and thus had to spend considerable time on the disabled list.
Chris Young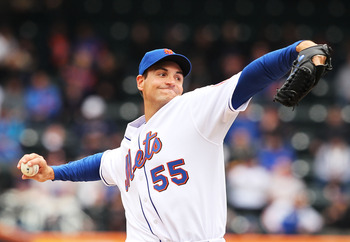 Al Bello/Getty Images
Chris Young has tremendous talent but, unfortunately for him and his teammates, it's been really difficult to get him on the field over the past five years.
Young has spent at least some time on the DL every year since 2007, including a significant number of days in each of the last three seasons.
Although one of the injuries was completely unavoidable (and horrific…he got hit in the face by a line drive) he's also suffered issues with his pitching shoulder.
Young, currently a member of the New York Mets, is already on the DL in the 2011 season; if he can ever get healthy, though, the Mets should get a huge addition to their rotation…IF he ever gets healthy.
Year
Days on DL
Reason on DL
2007
15
Strained Left Oblique
2008
89

Strained Right Forearm

Nasal Fractures

2009
112
Inflammation in Right Shoulder
2010
164
Inflammation in Right Shoulder
Joel Zumaya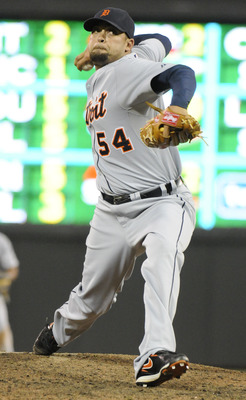 Hannah Foslien/Getty Images
We all know how Joel Zumaya can light up the radar gun, but he hasn't been doing it much lately because of a series of injuries that have been landing him on the DL.
Zumaya is a huge part of the Tigers' bullpen but, at this point, the Tigers are going to need to move forward with the thought process that Zumaya may never come back.
Most likely, he will not be the same pitcher if he does.
Here is Zumaya's list of injuries for the past five years:
| | | |
| --- | --- | --- |
| Year | Days on DL | Reason on DL |
| 2007 | 107 | Ruptured Tendon in Right Middle Finger |
| 2008 | 130 | Recover from Surgery on Right Shoulder |
| 2009 | 96 | Sore Right Shoulder (x2) |
| 2010 | 96 | Fractured Olecranon Process - Right Elbow |
Chien-Ming Wang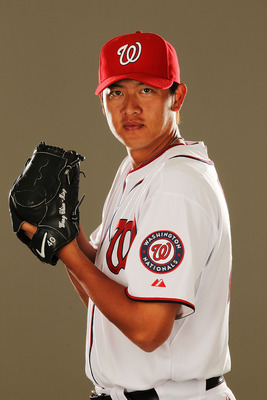 Al Bello/Getty Images
Remember the days when Chien-Ming Wang was the Yankees ace? His sinkerball was one of the best in all of baseball; but then the injuries came...
Wang has missed a ton of time in the past five years, including at least 100 days on the DL since 2008; and, much like Zumaya, Wang is still on the DL and it's unclear when (if) he'll return.
As of now, Wang is in the Washington Nationals organization.
Year
Days on DL
Reason on DL
2007
23
Strained Right Hamstring
2008
106

Lisfranc Sprain

Torn Tendon in Right Foot

2009
125

Strained Right Shoulder

Weak Hip Muscles

2010
182
Recovery from Right Shoulder Surgery
Rich Harden
Ezra Shaw/Getty Images
When Rich Harden is healthy, he can be one of the most dominant pitchers in the game. Luckily for hitters, Harden is rarely healthy these days.
Even in recent years, Harden has taken low-paying, one-year contracts to try and regain his value but, nonetheless, Harden continued to get injured and has been unable to show the baseball world he can stay healthy.
When Harden has been able to be healthy, though, he's been ineffective, which has led many to believe all the injuries to his arm have made him lose his dominant stuff from some years ago.
Year
Days on DL
Reason on DL
2006
146

Sprained Right Elbow

Back Strain

2007
151
Strained Pitching Shoulder (x2)
2008
37
Strained Right Subscapularis Muscle
2009
26
Strained Lower Back
2010
64

Tendinitis in Right Shoulder

Strained Left Glut Muscle
Angel Guzman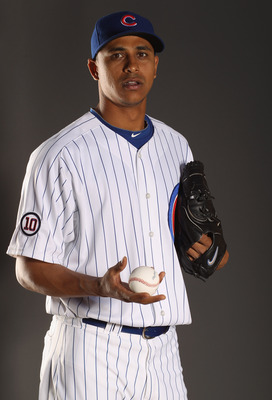 Ezra Shaw/Getty Images
Angel Guzman has had some pretty rough years in the recent past; even more unfortunate for Guzman is that all of his injuries have been happening on his throwing arm.
Look at the laundry list of injuries, and days on the DL, Guzman has faced. It's hard to believe he'll ever be able to be effective, especially over the long- haul of a season, ever again.
| | | |
| --- | --- | --- |
| Year | Days on DL | Reason on DL |
| 2007 | 121 | Strained Right Elbow |
| 2008 | 155 | Tommy John Surgery |
| 2009 | 15 | Strained Right Triceps |
| 2010 | 182 | Torn Ligament in Right Shoulder |
Mike Sweeney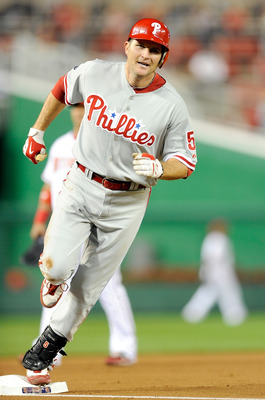 Greg Fiume/Getty Images
Mike Sweeney is the first hitter to appear on the list, but he won't be the last. There was a time when Sweeney was a lock for a solid batting average, but those days are long gone now.
Since 2006, Sweeney has made at least one visit to the DL each year. It's tough to keep a job on a professional baseball team, let alone perform, when you're missing so much time.
Year
Days on DL
Reason DL
2006
98
Bulging Disc in Upper Back
2007
74
Cartilage Damage in Right Knee
2008
97
Surgery on Both Knees
2009
15

Back Spasms

2010
54

Back Spasms

Inflamed Back
Erik Bedard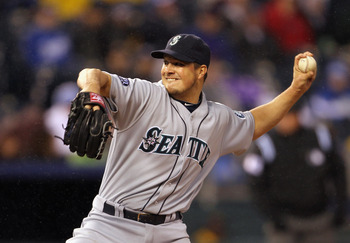 Jamie Squire/Getty Images
My, how the mighty have fallen. Erik Bedard had a few great seasons and it seemed as if he was going to be the next big pitcher in baseball.
Then, the injuries came and Bedard has been trying to get back to his old form ever since.
What do you think? Looking at the list of injuries he's had since 2007, will he ever get back to his old form? Or even close to it?
Years
Days on DL
Reason on DL
2007
22
Strained Right Oblique
2008
102

Surgery on Torn Labrum

Sore Hip

2009
100
Inflamed Left Shoulder (x2)
2010
182
Recovery from Surgery on Left Shoulder
Kelvim Escobar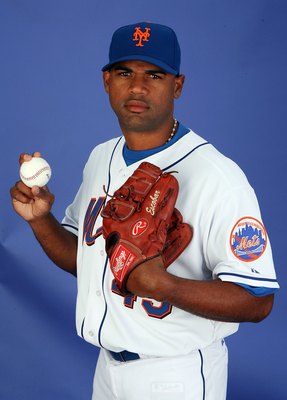 Doug Benc/Getty Images
Kelvim Escobar is another on the long list of pitchers who looked to have been becoming the next big thing but then got injured and has not been able to pitch effectively since.
In particular, the last three years have been really bad for Escobar as he has spent at least 180+ days on the DL in each of those years!
Even worse news for Escobar is that every single one of his injuries that has put him on the DL from the past five years has been to his throwing arm.
| | | |
| --- | --- | --- |
| Year | Days on DL | Reason on DL |
| 2006 | 15 | Right Elbow Irritation |
| 2007 | 15 | Irritation in Right Shoulder |
| 2008 | 184 | Torn Labrum in Right Shoulder |
| 2009 | 182 | Recovery from Surgery on Right Shoulder |
| 2010 | 182 | Soreness in Right Shoulder |
Nick Johnson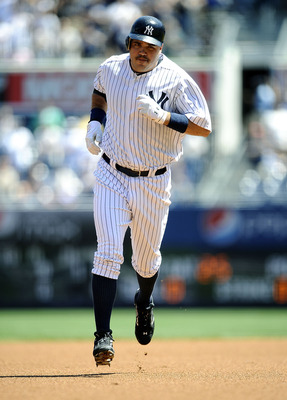 Jeff Zelevansky/Getty Images
Nick Johnson had such great potential, especially given the plate discipline he had, but injuries have absolutely overtaken his career.
Much like the others on this list, Johnson has spent considerable time on the DL and only once since 2007 has Johnson not spent over 100 days on the DL.
The Yankees experimented by bringing Johnson back last season but, with a significant injury, he was unable to play much, and thus, that experiment came to an end.
| | | |
| --- | --- | --- |
| Year | Days on DL | Reason on DL |
| 2007 | 183 | Surgery on Fractured Right Femur (x2) |
| 2008 | 138 | Torn Tendon in Right Wrist |
| 2009 | 16 | Strained Right Hamstring |
| 2010 | 148 | Inflamed Tendon in Right Wrist |
Eric Chavez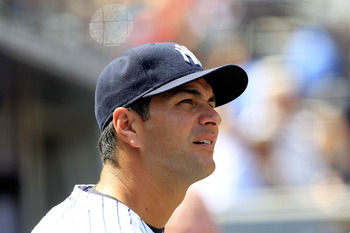 Chris Trotman/Getty Images
Eric Chavez, another one on the list to pass through the Yankees' organization at some point in his career, will round our list.
Chavez had been a feared hitter for the Oakland Athletics for many years, but injuries have certainly changed the way pitchers pitch to him in the recent years.
Year
Days on DL
Reason on DL
2007
66
Strained Left Oblique
2008
155

Inflammation on Right Shoulder

Back Spasms

2009
163

Strained Right Forearm and Elbow

2010
135
Neck Spasms
Keep Reading