Aroldis Chapman and the 15 Fastest Pitches Ever Recorded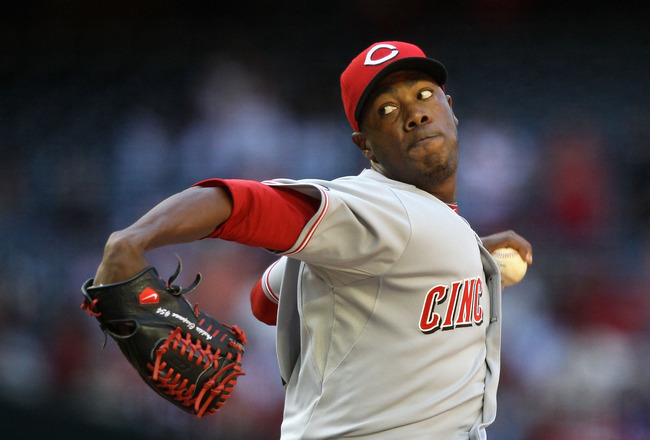 Christian Petersen/Getty Images
Monday night Aroldis Chapman reached back and threw a pitch to Andrew McCutchen of the Pirates. The pitch wound up being high and tight, not a location necessarily to be proud of, and yet he received a standing ovation.
Why the standing ovation, you may ask? The stadium radar reading displayed a velocity of 106 MPH, a speed that has only been topped twice since baseball started recording pitch velocities.
So who else goes down in history for having a rocket for an arm?
Source:
Robb Nen: 102 MPH
Jonathan Daniel/Getty Images
In 1997 Rob Nen recorded a velocity of 102 MPH. Nen was closing games for the Florida Marlins in 1997 when he recorded this historic pitch.
Armando Benitez: 102 MPH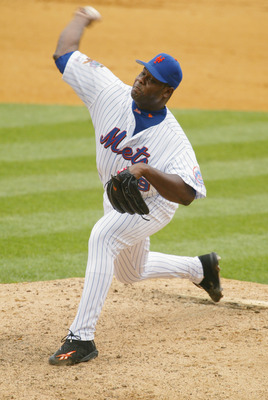 Al Bello/Getty Images
In 2002 Armando Benitez matched Rob Nen's impressive pitch speed with a 102 MPH fastball of his own. Also like Nen, he was pitching in the closer's role for the Mets at the time of the pitch.
Randy Johnson: 102 MPH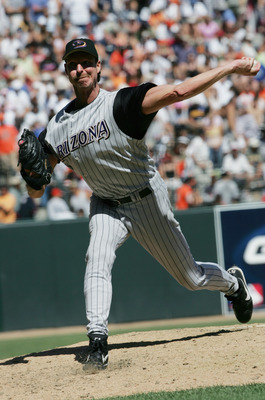 Stephen Dunn/Getty Images
It's not surprising that Randy Johnson recorded a pitch of 102 MPH, but what is surprising is that this was the fastest pitch recorded of Johnson's career and it came at age 40.
Johnson's blazing pitch was recorded in 2004 while he was starting for the Arizona Diamonbacks.
Bobby Jenks: 102 MPH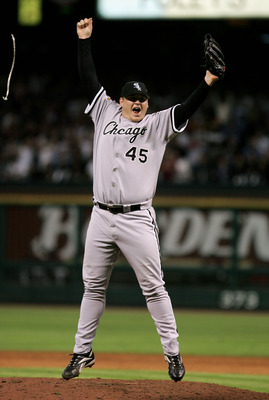 Elsa/Getty Images
Another closer with a 102 MPH fastball? Yep, Bobby Jenks also reached this speed while closing a game for the White Sox in 2005.
Brad Lidge: 102 MPH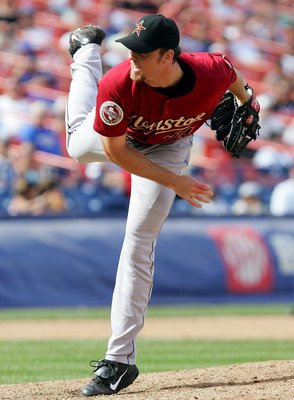 Jim McIsaac/Getty Images
According to the TV-radar, Brad Lidge adds another closer to the ranks of 102 MPH fastball throwers.
Lidge's top throw came in 2006 while closing out a game for the Astros.
Matt Lindstrom: 102 MPH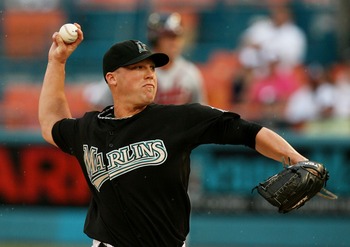 Doug Benc/Getty Images
Justin Verlander: 102 MPH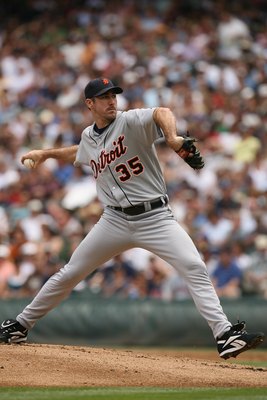 Otto Greule Jr/Getty Images
This list wouldn't be complete without Justin Verlander.
Verlander is our final pitcher to reach 102 MPH even. He reached this speed in 2007 as a starter for the Detroit Tigers.
Brian Wilson: 102.2 MPH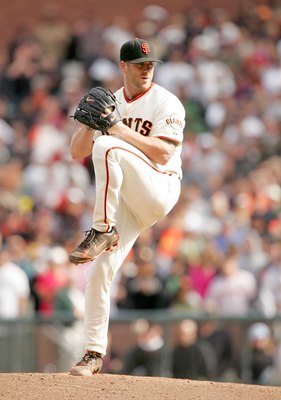 Ezra Shaw/Getty Images
Sorry Giant fans, Wilson threw his fastest pitch prior to the beard days, so the picture must reflect that. Perhaps that beard is holding his velocity back a little? No, probably not...
Anyway, Wilson reached 102.2 MPH closing out a game for the Giants in 2009.
Jonathan Broxton: 102.6 MPH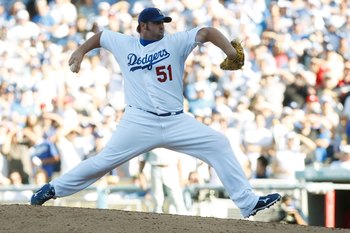 Jeff Gross/Getty Images
Jonathan Broxton is yet another hard throwing closer to reach above the triple digit readings on the radar guns.
Broxton recorded a 102.6 MPH reading back in 2009 as the closer for the Dodgers.
Mark Wohlers: 103 MPH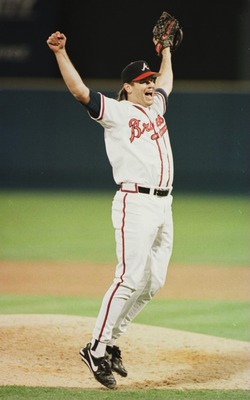 Rick Stewart/Getty Images
Okay, so Wohlers wasn't celebrating his radar gun reading in this picture, but he should have been!
He breaks our string of 102-readings with an even 103 MPH in 1995 while closing games for the Atlanta Braves.
Joel Zumaya: 104.8 MPH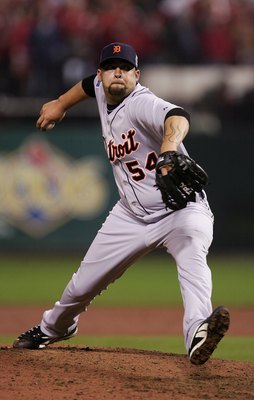 Jonathan Daniel/Getty Images
Joel Zumaya was the hardest thrower in the game during the 2006 season. His 104.8 MPH pitch while closing for the Tigers is proof of that, and one of the fastest pitches EVER recorded in a pro-game.
To think, the Tigers had Zumaya and Verlander that season... Well, they did go to the World Series in '06, those hard throwers definitely contributed.
Aroldis Chapman: 105.1 MPH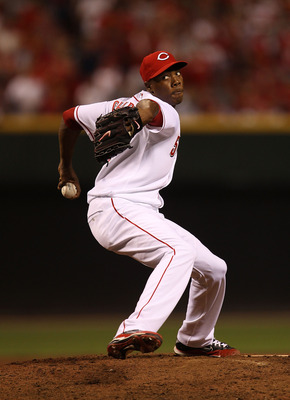 Jonathan Daniel/Getty Images
Talk about making your mark as a rookie! Aroldis Chapman reached 105.1 on the gun last season in his rookie season with the Reds while pitching out of the bullpen.
Something tells me it's not the last we see of Chapman.
Aroldis Chapman: 106 MPH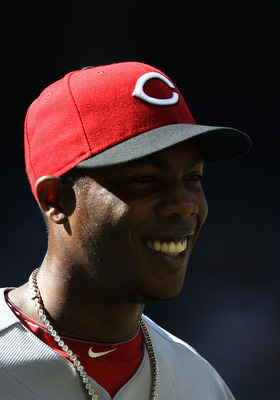 Christian Petersen/Getty Images
See, told you we'd be seeing Chapman again.
Just this past week Chapman lit up the stadium radar gun at 106 MPH. I'm making a point of getting to a Reds game this season to see this kid in person, that's for sure.
(For the record, the TV-reading had his pitch at 105 MPH, and the pitchF/X reading was actually 102.4 MPH... 106 MPH just sounds more impressive though, so I'm leaving it there, but even a 102.4 MPH reading would have made this list)
Bob Feller: 107.6 MPH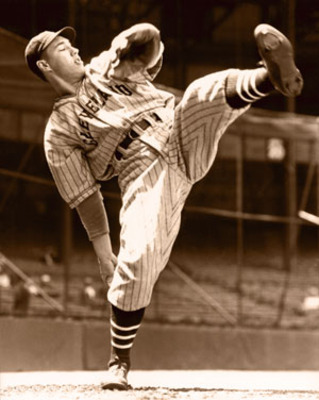 Alright, now we're talking, we have a Hall of Famer, something for the active players on this list to aspire to.
Bob Feller reached 107.6 MPH back in 1946 with the Cleveland Indians. Feller's pitch would stand as the fastest recorded for 28 seasons before any pitcher would pass him and take over the #1 ranking for fastest pitch ever thrown.
Nolan Ryan: 108.1 MPH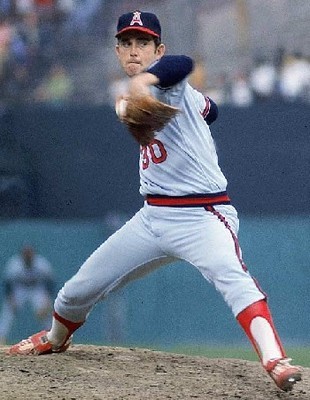 And the winner is.... Nolan Ryan with a 108.1 MPH reading according to the doppler laser radar readings that were used in 1974.
The Ryan Express was really bringing the heat that night in 1974, throwing the fastest pitch ever recorded in a Major League Baseball game.
Just one of a long list of accomplishments in his historic career.
Something for Aroldis Chapman and any future flame throwers to aspire to.
Keep Reading

Cincinnati Reds: Like this team?