Grading Jerry Angelo's 2007 NFL Draft for the Chicago Bears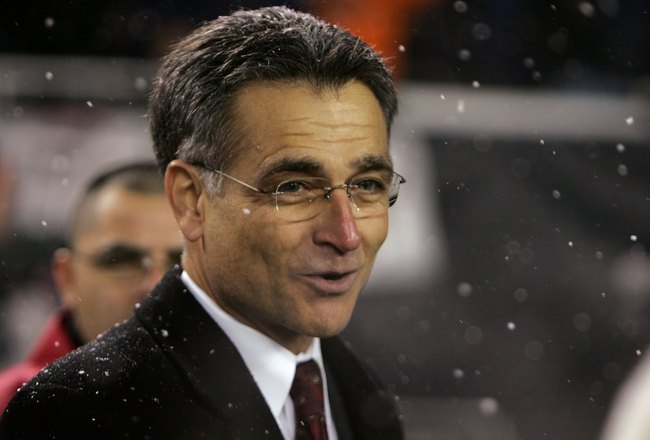 Jonathan Daniel/Getty Images
It is unfair to judge a draft class from just one season, so I am leaving the 2010 Bears draft class out of this discussion.
But let's take a look back on the last five drafts under current Chicago General Manager Jerry Angelo.
From booms to bust, here are picks and the overall grades from those drafts.
2008
2009
1st Round (No. 31 Overall): Greg Olsen, TE, Miami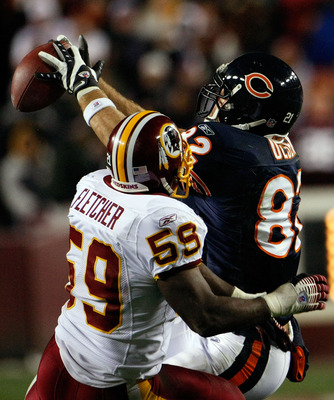 Win McNamee/Getty Images
Olsen has been a solid tight end for Chicago the last four years.
Olsen never turned into the red zone threat that the Bears wanted him to be, but has been productive racking up yards and touchdowns.
He should be Chicago's tight end for years to come.
Pick grade: B
2nd Round (No. 62 Overall): Dan Bazuin, DE, Central Michigan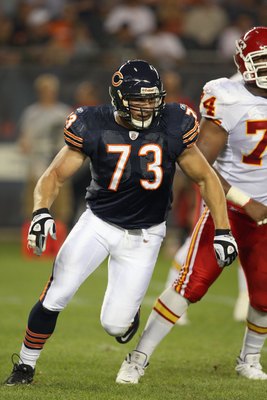 Jonathan Daniel/Getty Images
This might be the worst draft pick under Jerry Angelo.
Bazuin never saw the field for the Bears and was cut in 2008 after a second surgery on a knee.
Drafting Bazuin was questioned by many at the time of the draft, and I guess the critics were right.
Pick grade: F
3rd Round (No. 93 Overall): Garrett Wolfe, RB, Northern Illinois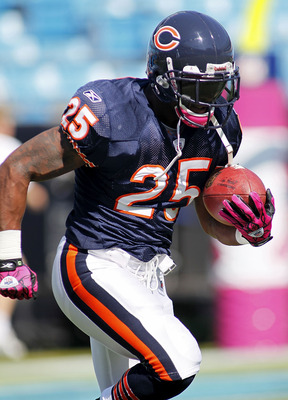 Geoff Burke/Getty Images
Wolfe has been a special teams extraordinaire for the Bears. He is always a top tackler for Chicago on special teams, and fills the lanes well on punts.
For a third-round pick, picking a good special teams player is a big stretch however. Wolfe is a good player and the Bears love his dedication for embracing his role.
Pick grade: C-
4th Round (No. 130 Overall): Josh Beekman, G, Boston College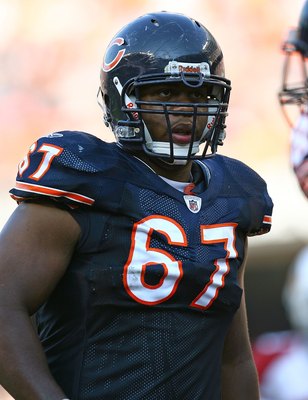 Jonathan Daniel/Getty Images
Beekman is no longer on the Bears' roster, but he was a serviceable guard when he played.
He started all 16 games for Chicago in the 2008-2009 season and did a decent job blocking up front.
Beekman is a backup player for a NFL team, and hopefully will be back in the league soon.
Pick grade: C
5th Round (No. 167 Overall): Kevin Payne, S, Louisiana-Monroe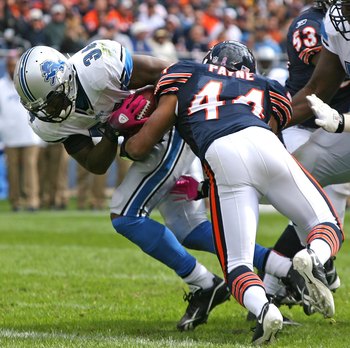 Jonathan Daniel/Getty Images
Payne started for the Bears in 2008 and 2009 and then was traded to the Rams before the start of last year.
Payne was a hard hitter and a sure tackler in the running game. His pass defense, a different story.
Payne was regularly found out of position that led to deep passes for opposing teams. But starting two years as a 5th round pick is pretty good production.
Pick grade: B
5th Round (No. 168 Overall): Corey Graham, CB, New Hampshire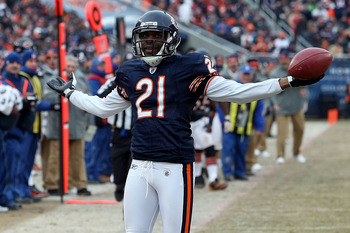 Doug Pensinger/Getty Images
Graham is a player that can do it all. I think he could start at corner for the Bears in the near future.
Graham is one of the best special teams player for Chicago, with 57 special teams tackles over the past three seasons, surpassing the 20 tackle mark on two occasions.
He's a good player that should make even more of an impact this year.
Pick grade: B+
7th Round (No. 221 Overall): Trumaine McBride, CB, Ole Miss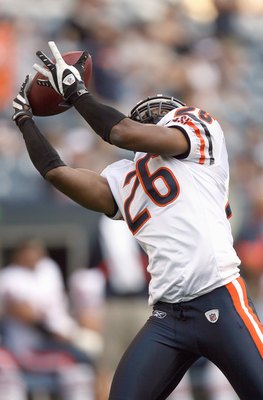 Otto Greule Jr/Getty Images
McBride started nine games as a rookie for the Bears.
He rarely saw the field after that season and was waived by Chicago in the 2009 season after an injury to his knee.
Pick grade: C
Draft Class Grade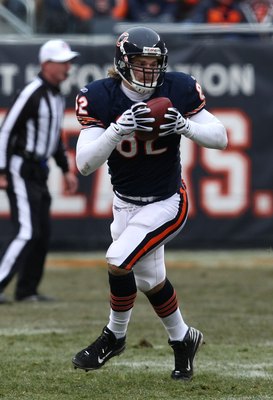 Jonathan Daniel/Getty Images
The Bears didn't have any glaring needs after a NFC championship and a narrow loss in the Super Bowl in the previous season, so their mantra was to take the best player available in the 2007 NFL Draft.
But outside of Olsen, Chicago missed on a lot of good players. Instead of Bazuin, the Bears could have had Charles Johnson or Brian Robison. Instead of Wolfe they could have picked up Le'Ron McClain or Ahmad Bradshaw.
It should come as no surprise, then, that the Bears went from first to last and finished with a 7-9 record the following season.
Other picks from this draft: offensive tackle Aaron Brant (No. 241 overall) and linebacker Michael Okwo (No. 94 overall).
Overall class grade: C-
Keep Reading

Chicago Bears: Like this team?