MLB Power Rankings: 13 Terrible Moments from Inside the Broadcast Booth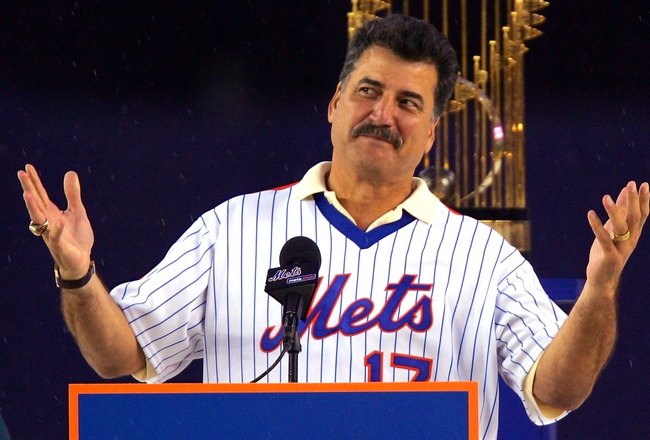 Chris Trotman/Getty Images
As a major league first baseman, Keith Hernandez was underrated, but was also one of the best. A tremendous defender and a terrific contact hitter, Hernandez would have made the Hall of Fame but for a lack of the numbers we traditionally associate with first basemen.
As a character in the classic sitcom Seinfeld, Hernandez was a cult-hero; everyone remembers Elaine dating Keith Hernandez.
But as a broadcaster, Hernandez has had more than his share of downer moments.
Two of which are featured in our 13 Terrible Moments from Inside the Broadcast Booth.
13. Who Let John Mayer into the Broadcast Booth?
The thing is, broadcasters do a really good job. It simply is not as easy a job as it seems. Just ask John Mayer.
12. Bert Blyleven: When Am I Going to Get into the Effing Hall of Fame
Perhaps the stress of calling Twins games, or the stress of waiting to get into the Hall of Fame, made Bert Blyleven lose his mind when he dropped the F-bomb in this live television moment.
11. Jerry Coleman: A Terrible Thing for the San Diego Padres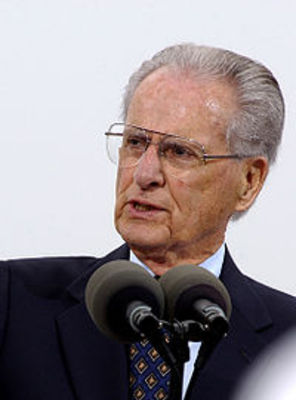 During a San Diego Padres broadcast during Dave Winfield's tenure there, a long fly ball was hit against the Padres. Winfield gave chase, but crashed into the wall and failed to catch the ball. Fans listening at home on the radio heard this description from Jerry
"Winfield goes back to the wall. He hits his head on the wall, and it rolls off! It's rolling all the way back to second base! This is a terrible thing for the Padres!"
10. Steve Lyons: Shawn Green Isn't a Jew. Are You?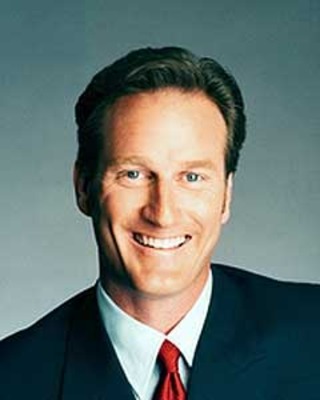 During his playing days, his nickname was Steve "Psycho" Lyons. Once he retired and moved into the broadcast booth, he proved that the nickname was well-earned over-and-over. One of his more glorious, and least appropriate, broadcast moments came during a 2004 broadcast when he called out Shawn Green for sitting out a game for Yom Kippur:
"He's not even a practicing Jew. He didn't marry a Jewish girl. And from what I understand, he never had a bar mitvah, which is unfortunate because he doesn't get the money."
9. Byrum Saam: Les Francophones Sont Gentille!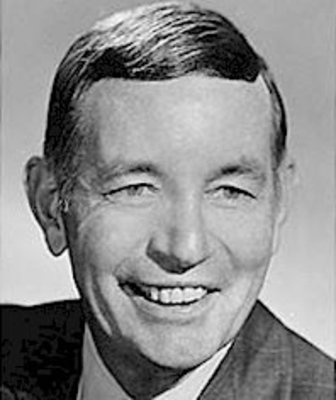 Lest you think that the antipathy between Americans and the French is a recent phenomenon, check out this gem: In 1969, longtime Philadelphia Phillies' announcer Byrum Saam had this to say about people from Montreal:
"Most people up here speak French. However, they are nice people."
8. The "Boom Goes the Dynamite Guy"
This video is just so much fun, we'll let the fact that some baseball is in fact featured in the broadcast serve as the justification for showing it.
Too good.
7. Harry Caray: Scott Bullett Did What with His Daughter?
Otto Greule Jr/Getty Images
Harry Caray was to broadcast goofs as Yogi Berra is to funny sayings. After Scott Bullet's wife gave birth to a daughter, Caray had this to say on the air:
"Scott Bullett, as he takes left field, is getting congratulations from everybody. He and his daughter are parents now of a new baby."
6. Mudcat Grant Uses the C-Word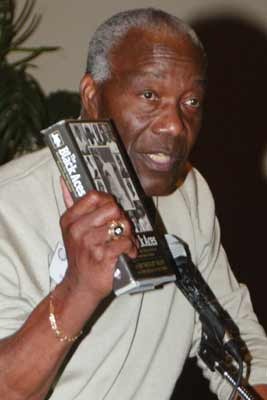 Jim Mudcat Grant was born in Florida in the 1930s, so unsurprisingly, he has a voice bathed in southern dialect. After his long and distinguished playing career, Mudcat was a color analyst for the Cleveland Indians. One day, during a broadcast, he was reading a letter from two sisters with the last name "Kuntz." Grant mispronounced the name, however, and had to be corrected by his broadcast partner.
After being corrected, Grant said:
"Maybe you be right. Well anyway, these two c**ts be writing us . . .
5. Keith Hernandez: Get a Room!
It does not help baseball fans fend off non-fans who call the game boring when our finest players cannot make it through a game in the broadcast booth.
4. Denny Mathews: But Make Sure the Guy Is Wearing a Cup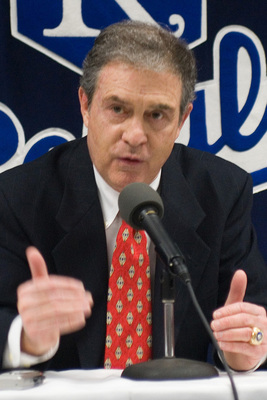 Denny Matthews has called Royals games since their inception, but here's a mistake he only made once:
Reading a pre-scripted advert for a local snack company, Matthews said:
"Next time you're in the supermarket, grab some Guy's Nuts!"
3. Keith Hernandez Again: Maybe We Like Him Better Asleep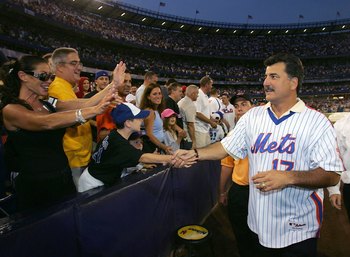 Chris Trotman/Getty Images
On April 22, 2006, Keith Hernandez almost started a riot when he freaked out over a woman in the San Diego Padres dugout. When informed that the woman, Kelly Calabrese, was the team massage therapist, he offered this non-apology apology:
"I won't say that women belong in the kitchen, but they don't belong in the dugout."
2. Harry Caray: Bobby Bonds Hitting Home Runs into the 1990s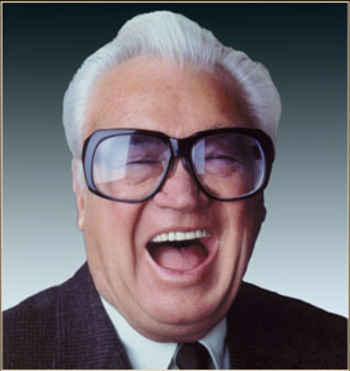 For Harry Caray, no single broadcast gaffe matched the tonnage of his collective day-to-day mistakes, referring to Andre Dawson as Andre Dunston, Rafael Palmeiro as Rafael Palermo and Ryne Sandberg as Ryan Sanderson. Keep in mind, these were the guys on his own team!
And then, of course, there was his tendency to attribute home runs hit by Barry Bonds to Barry's father Bobby, who had long since retired.
1. Ralph Kiner: Mets Catcher Looks Just Like Gary Cooper, Super Duper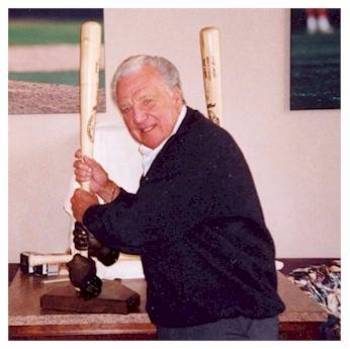 After Gary Carter hit a game-winning home run in the bottom of the tenth inning on Opening Day, 1985, Ralph Kiner teased an interview with Gary in post-game show by saying:
"We'll be back with our special guest Gary Cooper right after these important messages"
This list is by no means exclusive, or necessarily exhaustive. Give us your favorites in the comments section below!
Keep Reading