MLB Power Rankings: The Best Pitchers Ever Under Six Feet Tall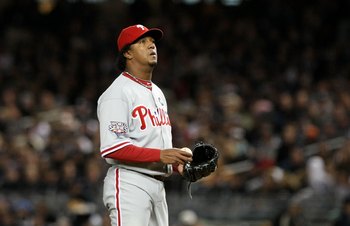 Nick Laham/Getty Images
Most of the greatest pitchers in baseball history have been six feet tall or taller.
Walter Johnson was 6'1". Randy Johnson was 6'10". Even Greg Maddux and Mariano Rivera are both taller than six feet.
So that begs to question: Who are the greatest pitchers in history that were 5'11" or smaller?
I came up with a list of 12 pitchers all under six-feet tall (based on their player page on Baseball-Reference) and here they are in order of greatness from No. 12 to the greatest ever.
Let's start with a couple honorable mentions.
Honorable Mention: Fernando Valenzuela and Burleigh Grimes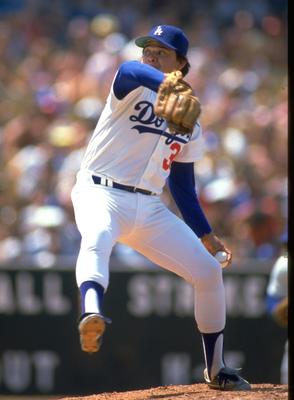 Mike Powell/Getty Images
Fernando Valenzula: 5'11", 173 wins, 3.54 ERA, 104 ERA+, 1.320 WHIP, 1.80 K/BB ratio
Burleigh Grimes: 5'10", 270 wins, 3.53 ERA, 108 ERA+, 1.365 WHIP, 1.17 K/BB ratio
These were two pitchers who had a couple great seasons, but when you compare them to the pitchers ranked No. 12 to No. 1, they fall short in ERA+ and WHIP, and thus just miss out on being ranked.
12. Ted Lyons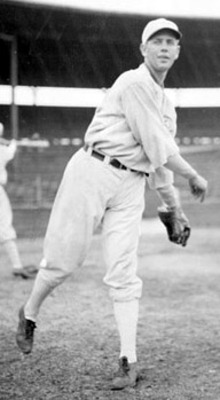 Lyons was 5'11"and finished his career with 260 wins, an ERA of 3.67, an ERA+ of 118, a WHIP of 1.348 and a K/BB ratio of 0.96.
The "bad" WHIP, pedestrian ERA+ in comparison to the other pitchers in this list and a very poor K/BB ratio are why he is ranked 12th.
11. Billy Pierce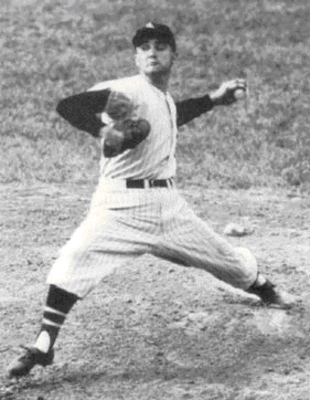 Pierce was 5'10". He finished with 211 wins, a 3.27 ERA, a 119 ERA+, a 1.260 WHIP and a 1.70 K/BB ratio.
Pierce is one of the best Chicago White Sox pitchers in their history. As with Ted Lyons in the previous slide, his ERA+ and WHIP are the reasons he doesn't crack the top 10.
10. Ron Guidry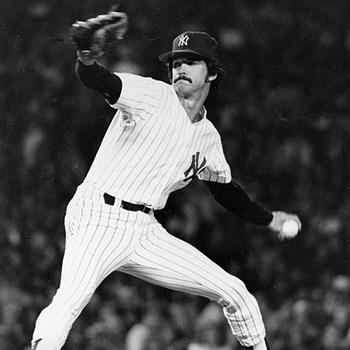 Guidry was 5'11" and finished his career with 170 wins, a 3.29 ERA, a 119 ERA+, a 1.184 WHIP, a 2.81 K/BB ratio and won one Cy Young Award.
Guidry's 1978 season was one of the best single seasons by any pitcher in history, no matter how tall. He finished that season 25-3 with a 1.74 ERA, a 208 ERA+ and a 0.946 WHIP. Even though his wins total fall short of most of the pitchers on this list, that season alone warrants him being 10th.
9. Stan Covelski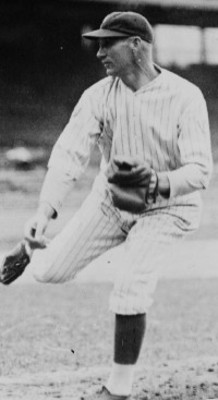 Covelski was 5'11" and finished with 215 wins, a 2.89 ERA, a 128 ERA+, a 1.251 WHIP and a 1.22 K/BB ratio.
Covelski was one of the last legal spitballers in baseball history. He was allowed to continue to use that pitch after it was outlawed in 1920.
8. Eddie Plank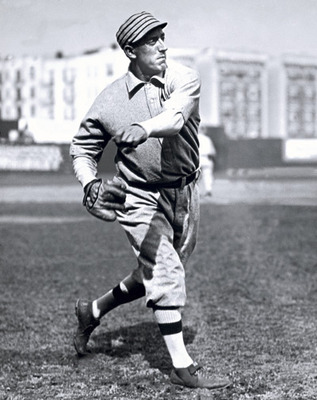 Plank was 5'11" and finished with 326 wins, a 2.35 ERA, a 122 ERA+, a 1.119 WHIP and a 2.10 K/BB ratio.
Plank had the most wins by a left-handed pitcher until Warren Spahn and Steve Carlton came along. The reasons he's so low on this list are mainly because of the era he played in and that his ERA+ is significantly lower than the rest of the pitchers ranked higher.
7. Kid Nichols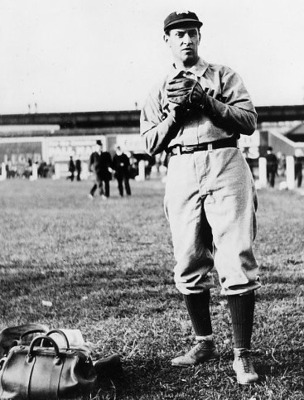 Nichols was 5'10" and finished with 361 wins, a 2.96 ERA, a 140 ERA+, a 1.224 WHIP and a 1.48 K/BB ratio.
Nichols, along with Cy Young, was one of the best pre-1900 pitchers in history. It's hard to include pitchers from that era of baseball simply because their final stats are skewed because of the era. However, Nichols' dominance during that time has to be included in any all-time list.
6. Mordecai "Three Finger" Brown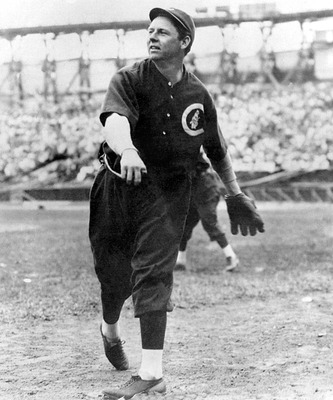 Brown was 5'10" and finished with 239 wins, a 2.06 ERA, a 139 ERA+, a 1.066 WHIP and a 2.04 K/BB ratio.
Three-Finger Brown has the best ERA in baseball history for pitchers with more than 200 wins. The era he played in (the dead-ball era) is the reason why. That and his amazing curveball. Having only three fingers on his pitching hand makes his accomplishments as a pitcher even greater.
5. Billy Wagner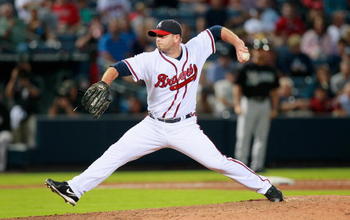 Kevin C. Cox/Getty Images
Wagner was 5'10" and finished with 422 saves, a 2.31 ERA, a 187 ERA+, a 0.998 WHIP and a 3.99 K/BB ratio.
Wagner is the only reliever on this list. All he did was bring tremendous heat from his little body. He was one of the best relievers of his time who simply struck out batters and didn't let many base runners, which is exactly what you want your closer to do.
4. "Smoky" Joe Wood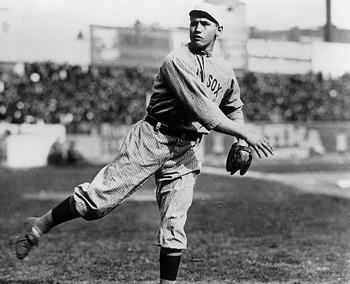 Wood was 5'11" and finished with 117 wins, a 2.03 ERA, a 146 ERA+, a 1.087 WHIP and a 2.35 K/BB ratio.
Smoky Joe was known for his fastball. He pitched at the same time as Walter Johnson, and when asked if he threw harder than Smoky Joe, Walter said: "Can I throw harder than Joe Wood? Listen, my friend, there's no man alive can throw harder than Smoky Joe Wood!"
Walter Johnson is the second greatest pitcher in baseball history, so that statement alone explains why Smoky Joe is in my top four in these rankings.
3. Tim Lincecum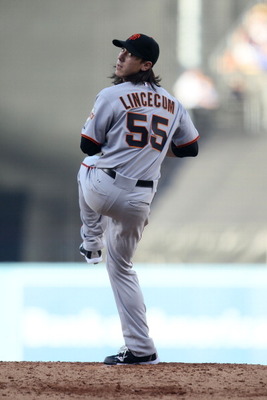 Jeff Gross/Getty Images
Lincecum is 5'11" and so far has amassed 57 wins, a 3.00 ERA, a 143 ERA+, a 1.176 WHIP, a 3.13 K/BB ratio and two Cy Youngs in his short career (pun intended!).
Lincecum is one of the best pitchers in the game today and, provided his funky mechanics don't cause him injuries later in his career, stands a great chance of moving even higher in this list.
2. Whitey Ford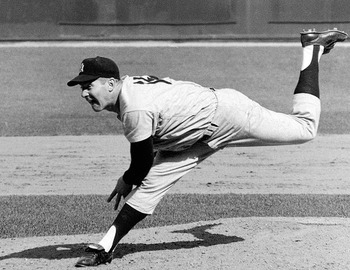 Ford was 5'10" and finished with 236 wins, a 2.75 ERA, a 133 ERA+, a 1.215 WHIP, a 1.80 K/BB ratio and one Cy Young award.
Ford was the ace of the Yankees' staff of the 1950s. His wins total suffered because the Yankees were one of the first teams to use a five-man pitching rotation and his complete games total suffered because they also were one of the first teams to use a bullpen in the way we think of bullpens today.
1. Pedro Martinez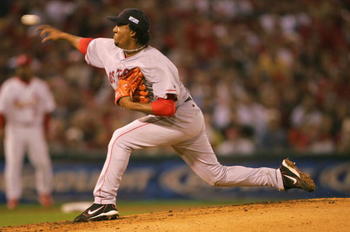 Elsa/Getty Images
Pedro was 5'11" and finished with 219 wins, a 2.93 ERA, a 154 ERA+, a 1.054 WHIP, a 4.15 K/BB ratio and three Cy Youngs (should have been four).
Pedro is simply the greatest starting pitcher in history, no matter how tall he was. The numbers he put up during the steroid era were unreal. His 2000 season, in which he was 18-6 with an ERA of 1.74, a 291 ERA+, a 0.737 WHIP, an 8.88 K/BB ratio and 284 strikeouts in 217 innings, could be the greatest single season by a pitcher in baseball history.
Keep Reading

New York Yankees: Like this team?