Fantasy Baseball 2011: Brandon Belt and Waiver-Wire Sleepers to Keep an Eye On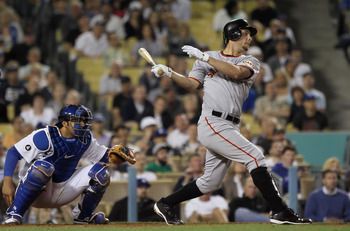 Jeff Gross/Getty Images
As the 2011 MLB season gets underway, fantasy owners are starting to get a feel on how their team will fair this year.
No matter how your team is shaping up, it is important to keep an eye on the waiver-wire.
In most cases, a strong draft alone cannot win a fantasy championship. Many in season moves are required to fine tune a fantasy team in order to get it ready for the playoffs.
Free agency is the best place to pick up players that are poised for a breakout season, and in 2011, there are several candidates out their ripe for the picking.
Here are 10 waiver-wire sleepers to keep an eye on in 2011.
10. Derek Holland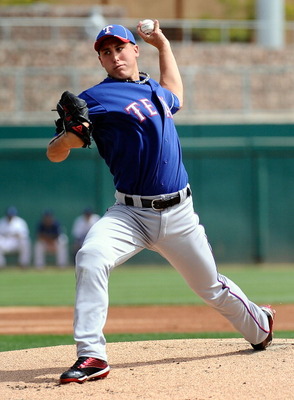 Kevork Djansezian/Getty Images
One of the key arms out of the bullpen for the Rangers during their postseason run in 2010, Holland has transitioned to a starting role in 2011.
His first start of the season went great, giving up three earned runs in six innings while striking out five. But more importantly, Holland was stretched out and threw 105 pitches in that outing.
That kind of workload is a good sign and shows that the Rangers won't have a low pitch count limit for Holland.
Keep an eye on Holland to see if his good start continues.
9. Alex Gordon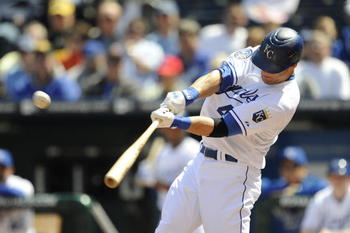 G. Newman Lowrance/Getty Images
Gordon was once supposed to be the savior of the Royals, but now he is merely trying to stay in the starting lineup.
He transitioned to the outfield this past offseason, and he has gotten off to a fast start in 2010.
Through six games, Gordon is batting .379 with a homer and four RBI.
Temper expectations at the beginning, because Gordon has been known to let down fantasy owners in the past. But keep tabs on him, because if he was able to put things together in the offseason and "figure it out," Gordon could make a resurgence in 2011.
8. Brennan Boesch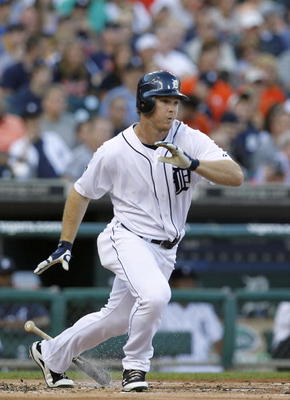 Leon Halip/Getty Images
Boesch had a good rookie season in 2010, hitting 14 homers and driving in 67 runs.
This season, Boesch has hit third in the Tigers lineup in front of Miguel Cabrera. Through four games, he has scored six runs, belted a home run and hit .400.
Though Boesch won't be a 40 home run guy, he could be a very good addition to a fantasy team that needs an extra outfielder.
7. Kila Ka'aihue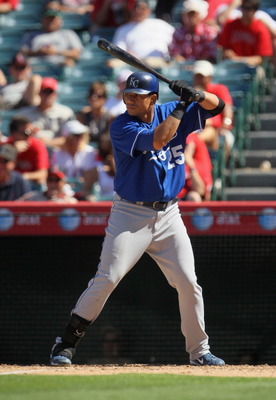 Jeff Gross/Getty Images
Ka'aihue has taken over the first base duties as Billy Butler has switched to DH.
Through six games in 2011, Ka'aihue has already driven in four runs.
With the Royals stealing bases left and right, look for Ka'aihue to be a cheap source of RBI this season.
6. Mike Leake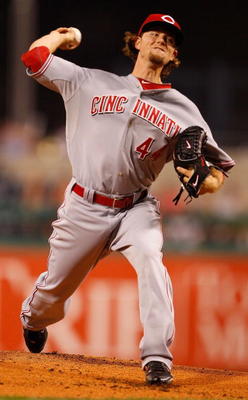 Jared Wickerham/Getty Images
After skipping the minors and going straight to the bigs in 2010, Leake posted an 8-4 record with 91 strikeouts before being shut down with a little more than a month left.
This year, Leake has gotten off to a fast start, winning his first game while giving up only three hits and two runs in six sinnings.
Look for Leake to be stretched out a little more this season and put up even bigger numbers than his rookie year.
5. Matt LaPorta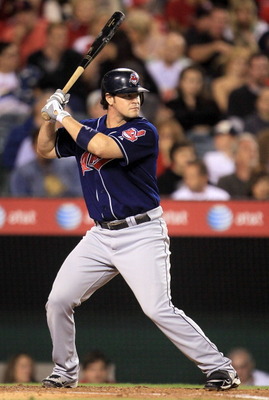 Jeff Gross/Getty Images
LaPorta has had a shaky start to his major league career and needs a big 2011 season.
The former first round selection had 19 homers in 162 career games heading into this season.
So far, LaPorta has been great for the Indians, already recording a home run and a steal while batting .294.
He's definitely a first baseman to watch out for, as he could hit 25-30 home runs this year.
4. Jeff Francoeur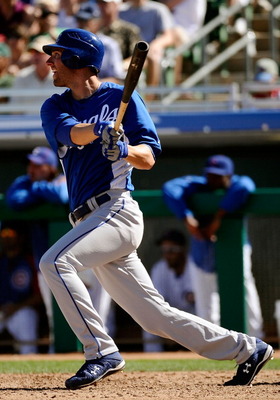 Kevork Djansezian/Getty Images
After struggling in Atlanta and New York, the best career move for Francoeur was going to Kansas City.
No longer feeling the pressure of trying to perform well for his hometown Braves, or their division rival Mets, Francoeur has found his stroke in Kansas City so far this year.
Frenchy is 8-for-27 in the young season with a home run and two steals. The big thing is that he has only struck out three times so far in 2011, something he has struggled with in the past.
Francoeur could reemerge as a productive outfielder in 2011 and become a candidate for Comeback Player of the Year.
3. Zach Britton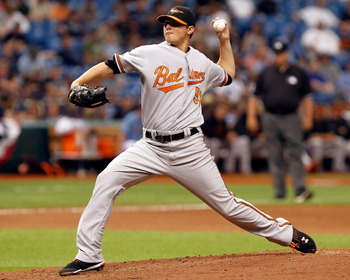 J. Meric/Getty Images
With an injury to Brian Matusz, Britton found himself on the major league roster to begin 2011, and judging by his first career start, it was the right choice.
Britton was brilliant in his first start, allowing one run on three hits in six innings.
He should continue to find success in 2011, and is one of the front runners for AL Rookie of the Year.
Britton is definitely worth adding, especially in keeper leagues.
2. Michael Pineda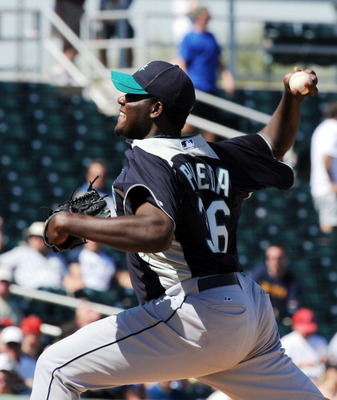 Norm Hall/Getty Images
After winning the fifth starter's role in Spring Training, the Mariners' top pitching prospect pitched well in his major league debut.
Facing the potent Texas Rangers offense, Pineda surrendered five hits and three runs in six innings of work.
The young flamethrower will be a great source of strikeouts, but wins will be tough to come by considering he is playing for the Mariners.
Much like Britton, Pineda is worth picking up in both single year and keeper leagues.
1. Brandon Belt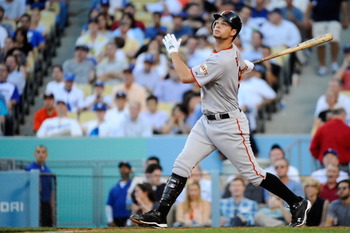 Kevork Djansezian/Getty Images
With Cody Ross on the DL, Brandon Belt has stepped into the starting first base role and pushed Aubrey Huff to the outfield.
So far, the Giants' top prospect has fared well in the bigs, hitting his first career home run.
Though his average is a little low, his defense has been good and he should remain in San Francisco when Ross returns since his arbitration clock has already started.
Belt should have a solid 2011 season and will one day be a star at first base. He is worth adding in all formats, especially in keeper leagues.
Keep Reading