MLB Trade Rumors: Chris Carpenter, Aramis Ramirez and 15 Names to Watch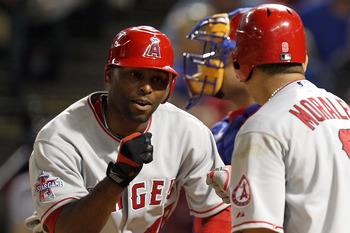 Ronald Martinez/Getty Images
Yes, I realize it's only April 7, but there are already Red Sox fans out there ready to plunge off bridges. While that may be a bit of an overreaction, some fans of other teams aren't finding much to be optimistic about at this point, either.
So what happens as the season progresses and teams fall further and further behind in their respective pennant races? The answer to that is sell, sell, sell.
Mainly what I decided to explore here are teams that have had some semblance of playoff expectations from the start. There are a few exceptions to that, but it's possible all could end up sellers down the line.
I stayed away from the obvious choices, looking at other players that could be in demand when the time comes.
Johnny Damon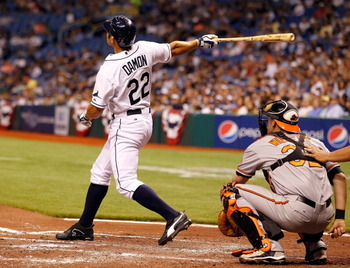 J. Meric/Getty Images
With the Rays battling their way to an 0-6 start, signing Damon is looking more and more like a real blunder. I'm not sure what the Rays' front office was thinking. Did they actually believe signing Damon and Manny would put them over the top?
Other than David Price, they have an erratic and underachieving pitching staff that has little chance of getting opposing hitters out on a consistent basis. There is no way Johnny Damon can do anything about that.
In essence, they signed Damon at the expense of giving Desmond Jennings a job and letting him prove it's where he needs to be. I've said it before, and I'll say it again. Jennings has nothing to prove in the minors. He belongs in Tampa.
Trade Damon and make it so.
J.D. Drew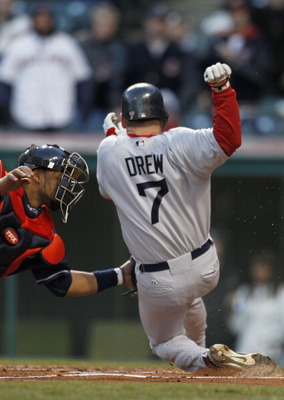 Leon Halip/Getty Images
0-6
I guarantee that no one expected those numbers to be associated with the Boston Red Sox at this point in the season. While most rational people realize that it's not time for anyone to panic, Red Sox Nation has never been accused of being rational.
I heard excerpts of some calls into a Boston sports radio station, and I had to chuckle. Yes, Sox fans are passionate, but there is also a little crazy thrown in there as well.
One caller called the Red Sox pitching staff completely overrated and another said the Sox should have invested $300 million in the pitching staff instead of the offense. Obviously that gentleman wasn't aware that the Sox have spent approximately $296 million on just Jon Lester, John Lackey, Josh Beckett, Dice-K and Jonathan Papelbon.Thrown in Bobby Jenks and you've got $302 million.
So if the gloom and doom predictions come true, the Red Sox may look to do a little selling prior to the trade deadline. An ideal candidate for that would be J.D. Drew. He is a free-agent in 2012, so a team would have no further commitment to him. He certainly has skills a potential playoff team could use.
Mark DeRosa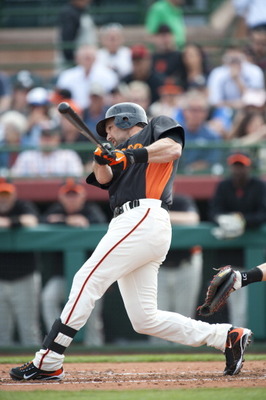 Rob Tringali/Getty Images
If the Giants stumble mightily in 2011, there will be a few players who may be getting tickets out of town. DeRosa is at the top of that list.
His versatility is worth a lot to a team with few needs. He is insurance, a spot starter, a pinch hitter and requires no further commitment from his new team because of his upcoming free-agent status.
DeRosa has been dealt around the deadline before, so he is no newbie to the whole process. I'm sure he'd tell you that playing on a potential playoff team is always a good situation.
Scott Rolen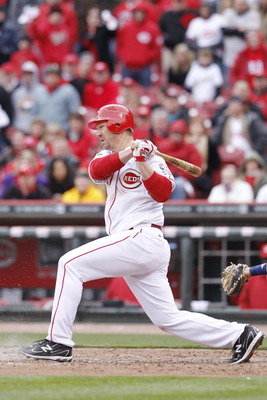 Joe Robbins/Getty Images
The Reds are off to a blazing start, but we all know that can change in a hurry. If the Reds go off the deep end, Scott Rolen is a prime candidate to relocate his services elsewhere.
His veteran leadership would be coveted by just about any potential playoff team. While Rolen has quite an injury history, his mere presence, healthy or not, would be beneficial in a clubhouse. Rolen does have one year left on his deal for 2012 at $6.5MM.
The Reds have a youngster just itching to get a shot to play third-base for the big club. Juan Francisco is waiting in the wings. He may get his chance sometime in July.
Derek Lowe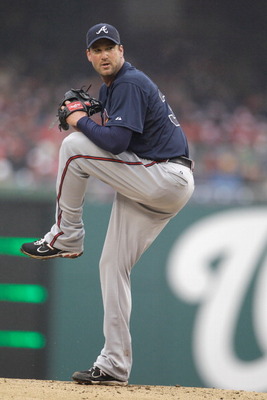 Rob Carr/Getty Images
Lowe has had a tremendous start to the 2011 season. While his record is only 1-1, he has compiled a 0.77 ERA. Despite Lowe's success, the team has been inconsistent in compiling a 3-4 record.
If the team continues to go that route, they may end up looking to open up full-time spots in the rotation for both Mike Minor and Jair Jurrjens when he returns from injury.
The sticking point with Lowe would be his contract. He is making $15 million in both 2011 and 2012. The odds are the Braves would have to eat a significant portion of that. If they are willing to oblige, there will be considerate interest in Lowe and his sinker.
Aramis Ramirez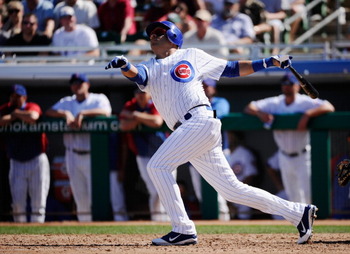 Kevork Djansezian/Getty Images
The odds of the Cubs remaining in contention in the NL Central and for the NL Wild Card just don't seem very promising. If Ryan Dempster continues to struggle, the Cubs are most certainly in trouble.
The club will hold a 2012 team option for $16 million on Ramirez with a $2 million buyout. In an interesting twist, Ramirez will receive a $1 million bonus if traded in 2011.
Ramirez has always been a solid run producer, and he is off to a good start this season. I doubt the Cubs would have any qualms about trading him come the deadline.
David Dejesus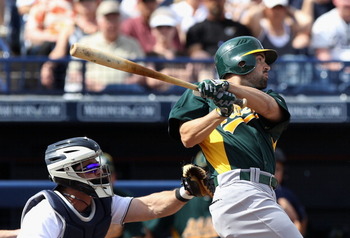 Christian Petersen/Getty Images
A versatile outfielder who is a career .289 hitter with an OBP of .360 is extremely attractive to any club, let alone a contending one.
His contract is up at the end of the season, and Billy Beane has never been shy about trading players like Dejesus for a prospect or two.
Having played in Kansas City for his entire career up until now, DeJesus would probably drool at the prospect of getting an opportunity to play in the midst of a pennant race. He could get that shot in just a few short months.
Chris Carpenter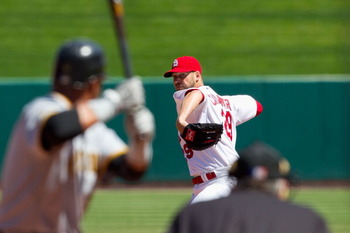 Dilip Vishwanat/Getty Images
Tony LaRussa has already had his first press conference meltdown of the season. That already shows that he is on pins and needles and frustrated about a number of things.
The spring became disrupted by Albert Pujols' contract situation, Adam Wainright was lost for the season, and now Matt Holliday went down due to a faulty appendix. It seems things are beginning to spiral a bit, and not in a good direction.
If Jaime Garcia, Kyle Lohse and Jake Westbrook can't hold things together, Chris Carpenter's presence on the team really will become inconsequential.
The team holds an option on Carpenter in 2012 for $15 million with a $1 million buyout. There would be no further commitment by his new team if Carpenter is traded. I see a trade as a strong possibility.
Eric Hinske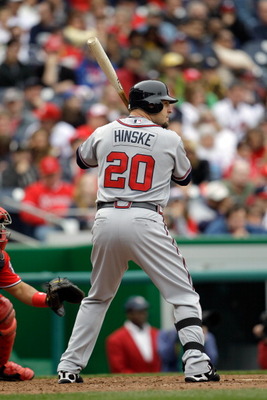 Rob Carr/Getty Images
No, Hinske is not a star, but players like him are extremely valuable. They are even more valuable when they come cheap. The Braves hold a team option on Hinske for 2012 for the meager sum of $1.5 million and a $100,000 buyout. That would be attractive to any team.
Hinske's ability to play first or third-base as well as the outfield is a huge plus. So is the fact that he's a left-handed bat. Come crunch time, it seems just about everyone is looking for a left-handed bat off the bench.
If the Braves struggle, Hinske could very well be gone.
Ryan Dempster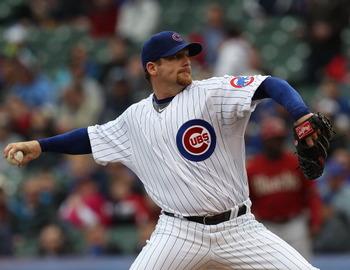 Jonathan Daniel/Getty Images
As I mentioned briefly when discussing Aramis Ramirez, Ryan Dempster has struggled early on. The Cubs need him to round back into form if they want to have any shot at the post season in 2011.
A sticking point in dealing for Dempster would be that his option for 2012 has already vested at the large sum of $14 million. That would not be all that attractive unless Dempster rights his ship now and looks to be worth that contract in 2012.
While the odds of Dempster going anywhere aren't very good, he could certainly fit in the right situation.
Ivan Rodriguez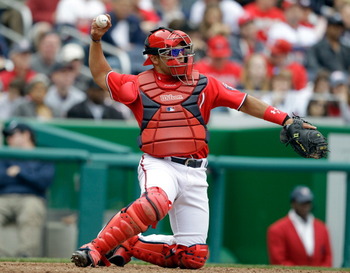 Rob Carr/Getty Images
This would be nothing new. Pudge has been traded before. He is like Scott Rolen in a sense. He's a veteran and certainly been in the thick of pennant races during his career. That experience in a clubhouse in invaluable.
The Nationals have a young catcher, Wilson Ramos, that is extremely close to being ready to take over the job full-time. If the Nationals aren't within a sniff of the pennant race, they would be smart to promote Ramos and give Rodriquez another shot at playoff glory.
He is a free-agent in 2012, so he would be a short-term no strings attached commitment wherever he ends up.
Luke Scott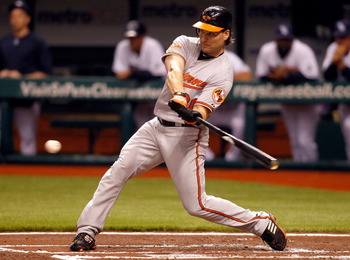 J. Meric/Getty Images
Scott is a good left-handed hitter with some pop in his bat and can get on base as well (career .353 OBP). He can play at first-base, in the outfield or be used as a designated hitter.
Scott will turn 33 in June and is eligible for arbitration for the last time in 2012. At his age, I doubt he is in the long-term plans of the Orioles.
Scott would be an ideal fit in the AL where he could bounce between three positions. He has experience and is comfortable hitting as a DH. That cannot be said of a lot of players.
Brian Fuentes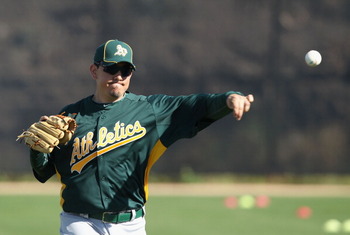 Christian Petersen/Getty Images
Fuentes is another player coming to the end of his contract in 2012, and he would most likely become available once closer Andrew Bailey returns from injury. Fuentes has a salary of $5 million in 2012 and a $6.5 million team option in 2013.
Anytime a team in a pennant race can acquire a left-handed arm with successful closing experience, they need to seriously consider it. Fuentes had a tremendous season a year ago, so he will be in demand.
I doubt Mr. Moneyball would hesitate to deal him if the team is no longer in contention.
Michael Cuddyer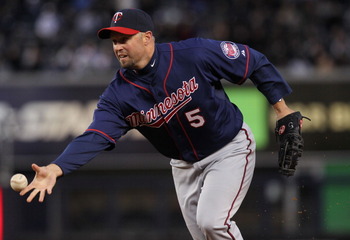 Nick Laham/Getty Images
I can't say this enough, but versatility is like gold on the trade market. Cuddyer can play first-base, third-base and right field. For those reasons alone, he will be coveted if the Twins take a step back this season.
Besides being versatile, Cuddyer has been a run producer spraying doubles and some home runs all over the ballpark. He is a solid hitter, and he certainly won't hurt your club.
He is a free-agent in 2012, so teams don't need to worry about taking on a new contract for next season.
Torii Hunter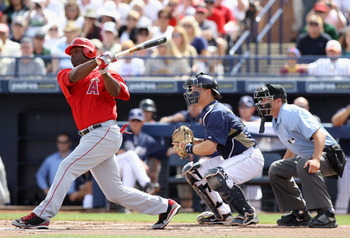 Christian Petersen/Getty Images
Consistent. That is Torii Hunter in one word. His production over the past 10 years has remained virtually unchanged season to season. Hunter is the polar opposite of a box of chocolates. If you got that reference, good for you. If not, you need to brush up on your pop culture.
Hunter is still a good defender as well. He willingly moved from center field this season so young Peter Bourjos could play his natural position. I have no doubt Hunter could still man center field effectively.
Hunter has one more year on his deal for a whopping $18 million. That might be enough to scare some teams off, but it is only one season. Having taken on Vernon Wells' ridiculous contract, I'm sure the Angels wouldn't mind clearing Hunter's contract off the books for 2012. Their asking price may not be very high.
Joe Nathan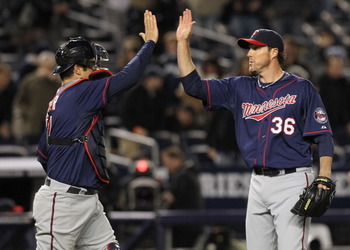 Nick Laham/Getty Images
Old. Joe Nathan is most certainly that. Coming back from an injury. Nathan is in the midst of that process. A replacement. The Twins have that in Matt Capps.
So what would be holding the Twins back from dealing Nathan if they find themselves out of the race? Not much.
The team holds a 2012 option on Nathan at $12.5 million with a $2 million buyout. Any team trading for him would only have to pay the $2 million if they didn't want him back in 2012. That wouldn't be a huge obstacle for most any team.
Nathan's playoff experience would be a huge bonus to any team adding him to their roster. Of course, that's assuming he's not pitching like a turd at the time.
Grady Sizemore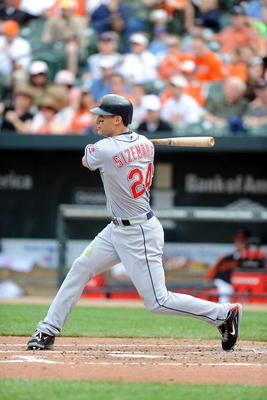 Greg Fiume/Getty Images
By the most recent accounts, Sizemore is still a few weeks away from making his 2011 MLB debut. When that happens, his audition begins. If the Indians have seen enough positives in Michael Brantley, they may decide to move him back to his natural position in center field and find a new home for Sizemore.
That all is predicated on Sizemore being healthy. If he's good to go and shows something relatively early on, there will be more than a few suitors for his services.
Teams will find Sizemore's 2012 $8.5 million team option attractive in two ways. First, if he continues to struggle with his health, the team can buy him out for $500,000. If he proves himself to be healthy and effective, the team can pick up the relatively affordable option.
The Indians are still rebuilding, and Sizemore may be their best collateral.
Keep Reading

St Louis Cardinals: Like this team?