49ers 7 Round Mock Draft: April Fools Edition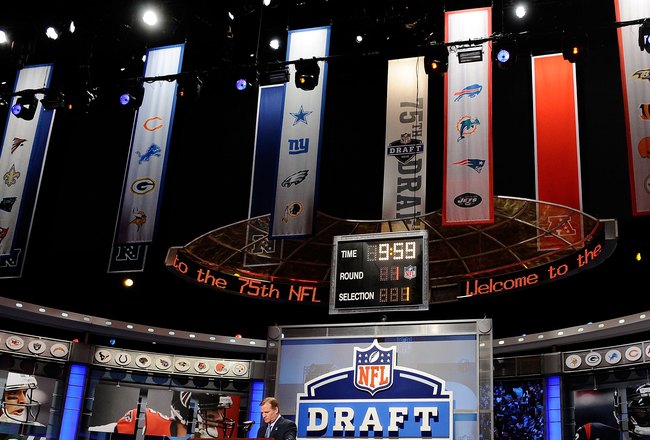 Jeff Zelevansky/Getty Images
The 49ers might get crazy with it this year. Moves that may even get booed by fans on draft weekend are not out of the realm of possibility.
In the goofy tradition of our nation's most bogus holiday, it's very tempting to report believable-yet-unbelievable news in the spirit of pranks and hoaxes.
I'm not gonna do that. I will, however, be willing to throw out a completely annoying mock draft scenario that will likely rub fans the wrong way.
Worst of all, some aspects of the mock aren't that improbable, and could even come true.
Round 1, Pick No. 4, Blaine Gabbert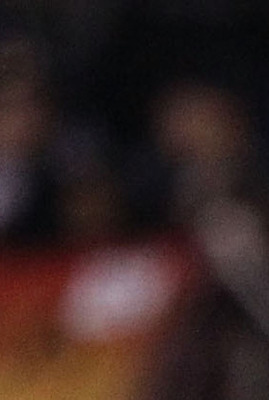 Christian Petersen/Getty Images
Zing! Right off the bat. You know this one stings.
To acquire the fourth pick in the draft—and jump the division rival Arizona Cardinals in a race to get the most sought-after passer coming out of college this year—SF trades their first round pick, and next year's second-round pick to Cincinnati.
This move also opens the door for Carson Palmer trade talks.
Round 2, Pick No. 45, Nate Solder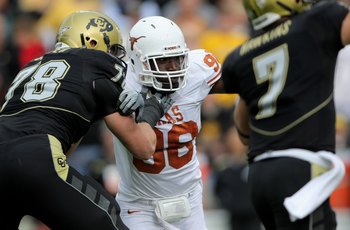 Doug Pensinger/Getty Images
Terrible Picture. Thanks Getty.
Offensive tackle is not considered a need, with the two offensive linemen taken by San Francisco in the first round last year. But when Solder somehow drops to the 49ers at the 45th overall pick, they cannot say no.
Round 3, Pick No. 76, Sam Acho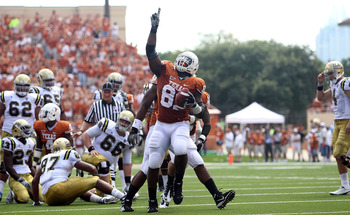 Ronald Martinez/Getty Images
This pick really shouldn't anger anybody, except for Sam Acho fans that know he'll be gone by the third.
Round 4, Pick No. 100, Shane Vereen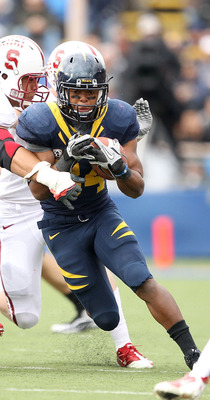 Ezra Shaw/Getty Images
Trading their second fourth-round and their fifth-round pick to move up in the fourth, to make sure they have a shot at grabbing Shane Vereen before anyone else wises up to the sleeper's potential.
Round 4, Pick No. 108, John Moffitt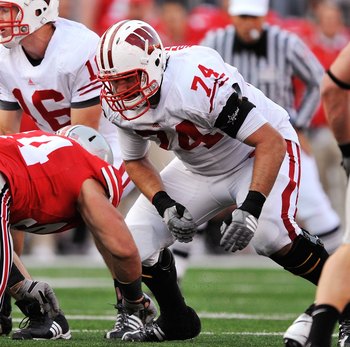 Jamie Sabau/Getty Images
Chilo Rachal is trying really hard to nail down a roster spot. He's been working out with a hand full of other 49ers on the roster in the absence of a structured coaching environment.
Yet, if enough game film is watched, there's no way Harbaugh can be that comfortable starting any QB behind a line with a hole in it, let alone a first round investment like Gabbert.
Round 6, Pick No. 174, DeMarcus Van Dyke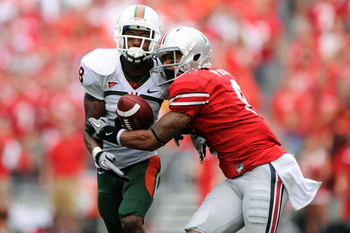 Jamie Sabau/Getty Images
So anybody still reading here is probably pulling his (or her) hair out and saying, "Why won't this numskull mock-select a corner?"
DeMarcus Van Dyke and his 4.27 40-yard time is why. Happy now? Me neither.
Round 6, Pick No. 190, Richard Sherman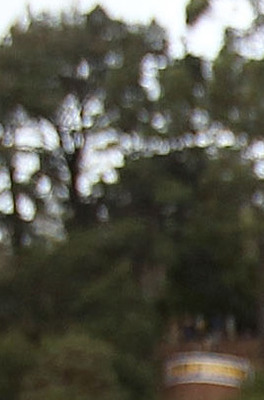 Ezra Shaw/Getty Images
This pick is just logical.
Round 7, Pick No. 210, Alex Henery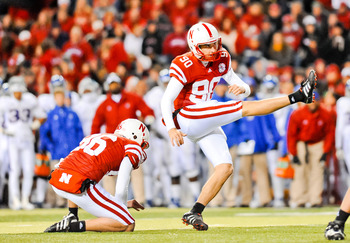 Eric Francis/Getty Images
With the new kickoff rules leading to increased touchbacks, a big leg is in order.
Round 7, Pick No. 211, Eric Hagg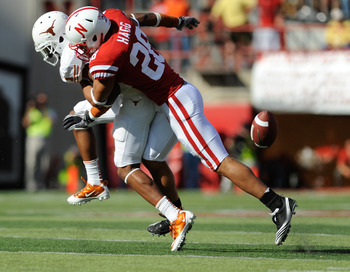 Eric Francis/Getty Images
A Nebraska DB. Did you think I wouldn't do it? You are an April fool!
Round 7, Pick No. 241, Dejon Gomes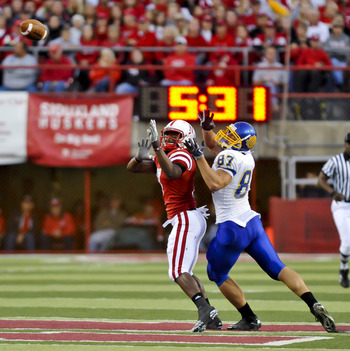 Eric Francis/Getty Images
Taylor Mays gets a ball-hawking buddy. And yes, another Nebraska DB.
Round Seven, Pick No. 252, Scott Tolzien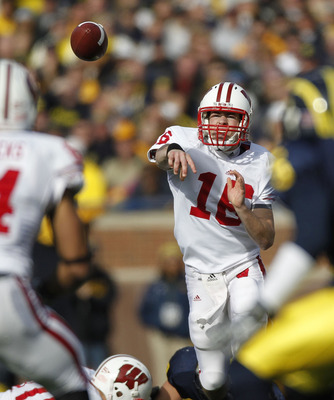 Gregory Shamus/Getty Images
A potential steal if Harbaugh works his magic.
Congratulations!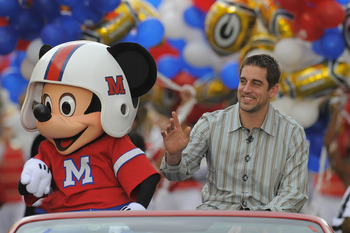 Handout/Getty Images
Your mouse and/or arrow keys work! Happy April Fools Day, whatever that means.
Keep Reading

San Francisco 49ers: Like this team?