San Francisco Giants: Brian Wilson and the Craziest Giants of All Time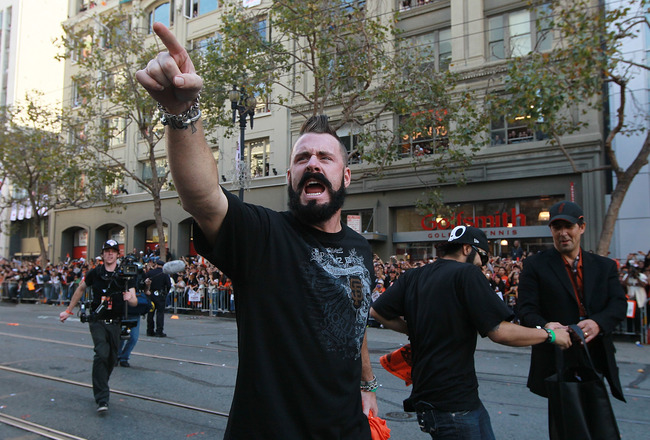 Justin Sullivan/Getty Images
How can you not love Brian Wilson?
The eccentric closer gives you everything he has night in and night out and inspires his teammates with both his on and off-field performances.
From the insane beard to the unbuttoned jersey to the insanely epic one-liners, Wilson is undoubtedly one of the craziest and most successful players in the game (and Giants history). Whether he's being interviewed or warming up in the bullpen, Wilson will always provide teammates, opponents and fans with something unexpected and amazing.
Still, Wilson is not the only player in league history to provide a little wackiness alongside their play (though I would say Wilson himself is entirely unprecedented).
With that in mind, let's look at some of the players in Giants history who could have probably given the closer some tips, as well as some who probably do now.
Robert Ripley (1913)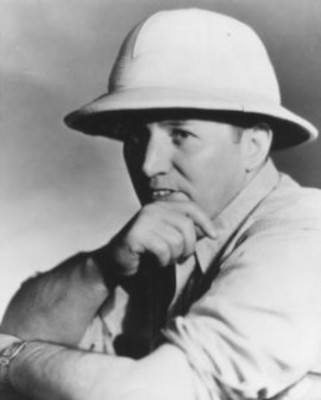 Yes, believe it or not, that Robert Ripley.
Prior to Ripley's world famous Ripley's Believe it or Not! newspaper panel series and eventual attraction site, the Santa Rosa native was an amateur ballplayer.
After doing illustrations for the San Francisco Chronicle, Ripley moved to New York City to do cartoons for the New York Globe in 1913. Though he had been a semi-pro player a few years earlier, Ripley had no significant experience with professional ball but decided to try out for the New York Giants anyway.
Unfortunately for Ripley, he broke his arm during a spring training game and was forced to leave the game for good. As a purveyor of strange information and occurrences from around the world, Ripley easily earns a mention on this list of baseball weirdness.
Casey Stengel (1921-1923)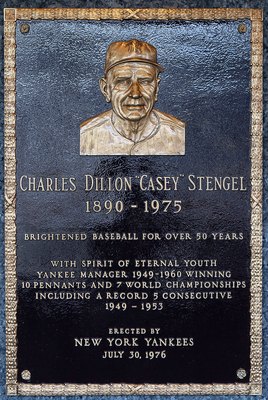 Jim McIsaac/Getty Images
The famous manager, nicknamed Old Perfessor, spent 14 years as a player for numerous teams before hanging up the spikes to lead the New York Yankees to numerous World Series titles in the 1950s.
During his major league career, Stengel played three seasons for the New York Giants and helped them win the 1922 World Series. Personality-wise, Stengel was incredibly witty and was not afraid to show it.
In his last year with the Giants, 1923, Stengel hit two, game-winning home runs that gave the team its only two victories in the World Series. The result? Stengel was traded to the Boston Braves in the offseason.
Years later he stated: "It's lucky I didn't hit three home runs in three games, or (manager John) McGraw would have traded me to the Three-I League [Illinois-Indiana-Iowa minor league]."
Earlier in his career, after his time with the Brooklyn Dodgers, Stengel played for the Pittsburgh Pirates. Upon his return to Brooklyn, he was mercilessly booed and chose to turn an unfortunate situation into an advantageous one.
Stengel was somehow able to put a sparrow under his hat, walk up to the plate to a chorus of boos and then release the sparrow with a flourish. The move brought the crowd back over to his side.
Stengel, as player and manager, was clearly one of the crazier guys in baseball during his career.
Jackie Brandt (1956, 1958-1959)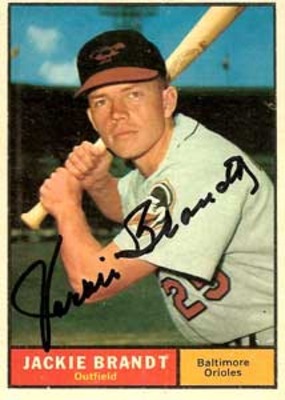 Brandt, who played one season for the New York Giants and two more in San Francisco, was known for being eccentric off the field and earned the nickname, "Flakey" or "Flake." He also happened to be a very solid player who made an All-Star appearance with the Orioles and won a Gold Glove with the Giants.
So, why exactly was Brandt considered a bit of a wild card?
According to one story, the outfielder decided he wanted to get ice cream before a game against the Yankees. The only problem was, he wanted something other than the standard chocolate, vanilla or strawberry, so he convinced some teammates to take a cab with him outside of the city for 20 or 30 miles in search of more exotic flavors.
The result? The group ended up at a Baskin Robbins, and there were so many options that Brandt settled on vanilla anyway.
Flakey's oddities were not just resigned to off-field activities either. In one particular game, he decided to move in from the outfield to the dirt behind second base, simply because the batter lacked power. Brandt ended up catching a line drive a few pitches later that would have been a clean base hit otherwise.
Brandt was a character to say the least.
Tim Lincecum (2007-)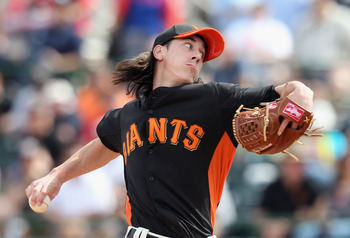 Christian Petersen/Getty Images
What else can you say about the man-child known as The Freak, The Franchise and, somewhat ironically, Big Time Timmy Jim other than Brian Wilson's one-word summation: "AWESOME."
Since his first full season in the majors, Lincecum has been virtually unstoppable on the mound (other than last August, but let's just forget about that). He hardly looks the part of a dominant pitcher, standing around 5'10.5" in spikes with strange, shaggy hair.
Still, there's more to Timmy's strangeness than simply his appearance.
The Bay Area's counter-culture has been quick to accept Lincecum as a fellow smoker (though he was only caught with the substance once) as well as The Freak's decision to combat his high metabolism with heaps of terribly delicious food, namely In-N-Out Burger.
A usual post-game meal during spring training involved something along the lines of three double-doubles, two orders of fries and a chocolate-strawberry milkshake.
Lincecum is one of a kind (or maybe not as his internet "look-a-like" showed) and together with Wilson, makes the Giants pitching staff crazy from the first inning to the ninth.
Aubrey Huff (2010-)
Huff was an integral part of the 2010 World Series championship team, as every current Giants fan knows, by hitting .290 with 26 home runs and 86 RBI to lead the team offensively. The 34-year-old's contributions to the team extended beyond the field, however.
After the August slump that dimmed the Giants' hopes for the postseason, Huff decided to give himself and the team a boost by wearing a red thong underneath his usual baseball attire. He also declared that in the last 30 games of the season, the team would go 20-10.
Huff came out of his personal 3-32 slump to lead the Giants to that 20-10 record and a postseason berth. Eventually, Huff's eight RBI in the playoffs helped the team to its first title in San Francisco.
Whether you believe in the powerful thong or the first baseman's bold choice to use it, Huff is a critical part of the "cast of misfits" and the exact right combination of crazy the Giants need.
Check out Huff's "rally thong" homage above.
Keep Reading

San Francisco Giants: Like this team?