NFL Draft 2011: 5 Teams That Can Desperately Use a Quarterback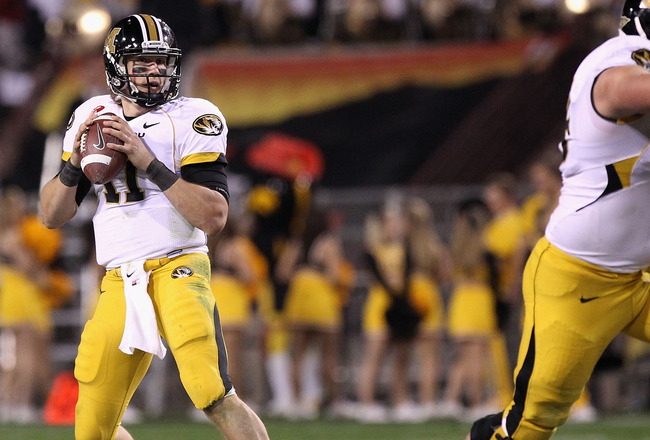 Christian Petersen/Getty Images
Whether or not the NFL season will be played this year is a huge mystery.
What's much less of a mystery is what position is the most important on the football field.
Every team needs to have a quarterback that is capable of managing an offense and winning games.
This year's draft may not have the best quarterback class we've seen in a long time, but with guys like Blaine Gabbert, Cam Newton, Christian Ponder, Ryan Mallett and Jake Locker, there will definitely be multiple starting quarterbacks in the bunch.
Continue reading to find out which five teams need a quarterback the most.
Washington Redskins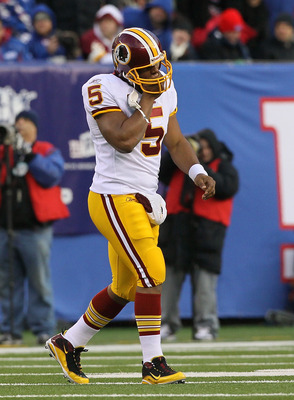 Jim McIsaac/Getty Images
The Donovan McNabb experiment was cute while it lasted, but Washington is again in need of a quarterback.
The Redskins have a talented roster but don't have a reliable guy behind the line who can go out there and win them games.
Fans thought that McNabb and his experience would be the answer for them, but Shanahan made some questionable decisions in the way he handled him, and now, McNabb doesn't want to be back.
I'm not putting the blame strictly on Mike because, well, McNabb was horrible last year.
For a team that for the last couple of years has only seen Jason Campbell, an out-of-his-prime McNabb and Super Bowl LVP Rex Grossman running the show, there's no doubt that the Redskins will be looking for a game-changing quarterback.
Minnesota Vikings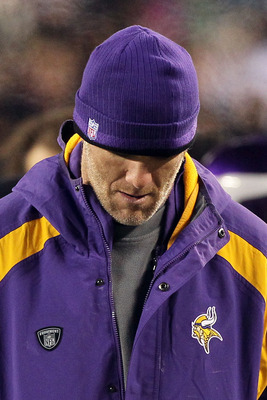 Jim McIsaac/Getty Images
What happens when an ageless wonder...ages? The Vikings should have the answer to that question as it just happened to them.
Brett Favre will not be back this season for the Minnesota Vikings, and Tarvaris Jackson is not the answer for the guys in purple.
The Vikings are going to need a quarterback, otherwise, they'll be severely wasting the incredible talent of Adrian Peterson.
Without a quarterback, teams will be able to stack the box and completely take away the Vikings' rushing game.
Look for the Vikings to make some moves in the draft to get themselves a new field general for the 2011 season (if there is one) and beyond.
Tennessee Titans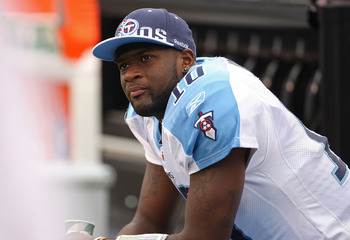 Mike Ehrmann/Getty Images
The Tennessee Titans got rid of longtime coach Jeff Fisher this offseason, which was surprising to me as they also got rid of Vince Young.
I thought it was going to be a "one stays while the other goes"-type deal, but they decided to cut ties with both.
This decision was odd to me as the Titans literally have no QB option anymore. I am a huge fan of Kerry Collins, but how long can you really let a mediocre old man run your offense?
The Titans need to find them a young quarterback, and they could do that in the draft.
The Titans will have a lot of options to choose from in the draft, but it's very important that they try to get one in the first two rounds otherwise they likely won't find the answers to their problems.
Arizona Cardinals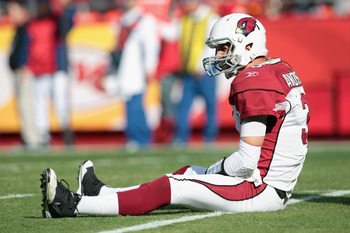 Jamie Squire/Getty Images
What's more embarrassing than having Max Hall as your starting quarterback? The fact that he replaced Derek Anderson.
I can't think of a team that has two quarterbacks as bad as the Cardinals, and with a wide receiver like Larry Fitzgerald, they are completely wasting a potential playoff roster.
The Cardinals have some good young talent on their defense, and outside of the quarterback position, they have a playoff-ready team.
The Cardinals will need to address their hole at the quarterback position in the draft, and they should be able to find a decent fix.
Miami Dolphins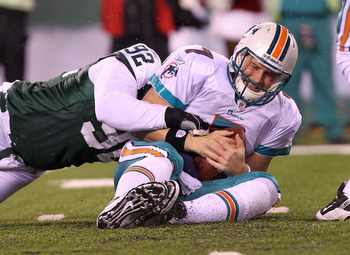 Nick Laham/Getty Images
Although they're a good football team, I think it's pretty clear that the Dolphins are the team in the biggest need of a quarterback.
The Dolphins have been letting Chad Henne run the show for the last two years, and although he's shown signs of being a decent quarterback, he's way too inconsistent for the Dolphins.
Miami is a team with the talent on both sides of the ball to win a Super Bowl, and the quarterback position is holding them back the most.
If the Dolphins can find a viable option to run their offense, then they could win a Super Bowl easily.
Even if they get a quarterback that just doesn't make mistakes like Sanchez did for the Jets in his rookie season, they'll be in better shape.
The Dolphins need a quarterback desperately, and the draft is a way that they can get one.
Honorable Mentions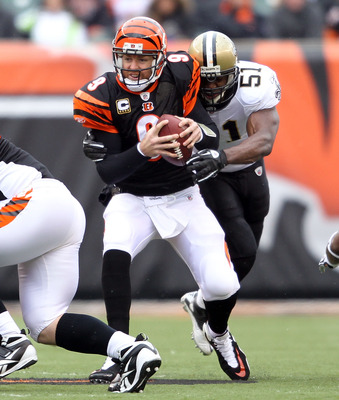 Andy Lyons/Getty Images
Cincinnati Bengals: Carson Palmer wants out. Whether he gets that wish or not changes whether or not they need a quarterback. Palmer is an above average quarterback, and if they lose him, they're left with nobody.
San Francisco 49ers: I still think Alex Smith is a decent quarterback and can get the job done for the 49ers, but I also think that I'm the only one who believes that. The 49ers are another team that, with a good QB, can make the playoffs and maybe make a run at the Super Bowl. Is Smith the answer? I don't know.
Carolina Panthers: Jimmy Clausen is young, but he didn't do as well as people would have hoped last season, and that leaves Carolina fans questioning whether or not they can win with him as their quarterback. I say give him some time, but others are much less patient.
Keep Reading