With Oliver Perez and Luis Castillo Gone, Which Mets Will Fans Target for Boos?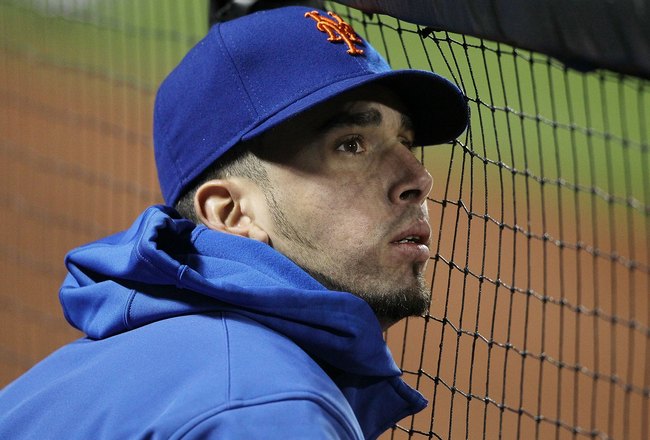 Jim McIsaac/Getty Images
Though the Mets recently released Luis Castillo and Oliver Perez, the organization still is marred with financial difficulties and a string of poor seasons on the field.
While there seems to be a light at the end of the tunnel with a new manager and general manager, things aren't expected to turn around quickly in Flushing.
Mets fans tend to be an impatient group, so the ones who do show up to Citi Field this year will have a short leash when players don't perform.
As a true Mets fan, I will never "boo" a player on the Mets. If they return to Queens on a different team, however, that's a different story.
For example, when Castillo suits up for the Philadelphia Phillies, Mets fans will let him hear it. Well, actually, they may cheer for him knowing that they don't have to deal with his lack or range and weak bat anymore.
The Mets need to get off to a hot start to bring back some of their indifferent fans who have abandoned the team the last few years.
Here are five Mets that may hear the "boo-birds" if the team struggles out of the gate.
5. David Wright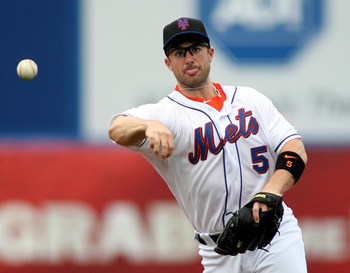 Marc Serota/Getty Images
I never thought I'd be including David Wright on a list like this, but unfortunately, that is the case.
Wright is the Mets' leader, so most fans will be forgiving of the player that shows up and plays hard everyday.
However, Wright has suffered from stretches of inconsistency during his Mets tenure.
If the team struggles early, the fans will turn to their third baseman in an attempt to "Wright" the ship.
This will be a big year for Wright. He struggled last year hitting in the clutch and will have to capitalize on his opportunities to drive in runs—especially because there may not be that many.
Wright still is the Mets' poster boy, so hopefully the fans appreciate everything he has done and will continue to do for the organization.
4. Francisco Rodriguez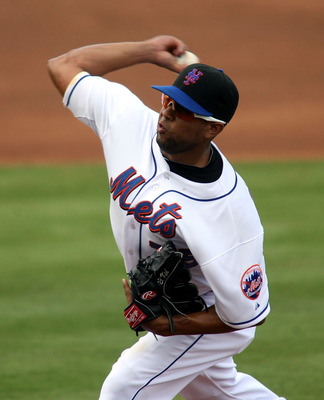 Marc Serota/Getty Images
Though he appears to be throwing the ball extremely well this spring, Francisco Rodriguez still has been the target of ire from Mets' fans.
K-Rod's 2010 season ended early after an altercation with his girlfriend's father in the Mets' clubhouse.
While charges have been dropped, Mets fans won't soon forget the incident.
Since they are likely to be involved in many close games, the Mets will need a dominant closer who can come in and shut the door.
K-Rod can still be that guy if he shows that he has put his demons behind him.
Fans won't have as much patience with K-Rod as they will with David Wright.
3. Jose Reyes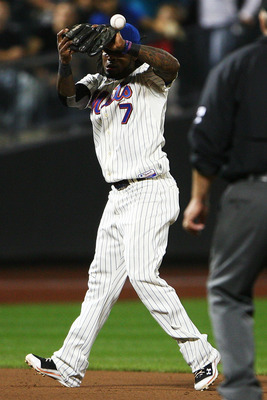 Andrew Burton/Getty Images
Though he missed some time last season, Jose Reyes on the whole had a productive 2010.
His on-base percentage was slightly low for a leadoff hitter, but he still showed flashes of being the dynamic player that he is.
As the season progressed, he tended to lose focus, which affected his play on the field.
The Mets will not be able to afford these mental mistakes this season. Reyes is entering his ninth season in the league, so the Mets expect him to be one of the more mature players.
He does a great job keeping the clubhouse loose with his antics, but he can't allow that lackadaisical attitude to affect his play on the field.
Reyes is in a contract year, and most Mets fans want him to have a huge year so the team will lock him up long-term.
However, if he struggles, Mets fans will be the first to escort him out the door at season's end.
2. Jason Bay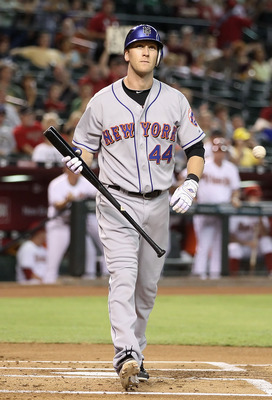 Christian Petersen/Getty Images
Last winter, Jason Bay signed a four-year deal with a fifth-year vesting option worth over $80 million.
He was expected to be a rock in the outfield and in the middle of the order.
Bay, however, struggled to adjust to Citi Field and lost his power stroke—hitting just six home runs last year.
His season was cut short after getting a concussion from crashing into the outfield wall in Los Angeles.
Luckily for Mets fans, Bay has been swinging the bat well this spring and hopefully is ready to provide some stability to the Mets' lineup.
Mets fans appear likely to give Bay a fresh start, but a return to last year's pre-injury form may cause the boos to rain down on Bay.
1. Carlos Beltran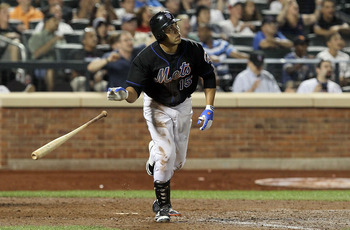 Jim McIsaac/Getty Images
Carlos Beltran's career with the Mets has been full of up and downs.
He struggled in his first year in 2005, but then he put up an MVP-caliber season in 2006, when he tied the Mets' single-season home run record with 41.
Since then, Beltran has been mostly productive when on the field. However, the time he's spent on the field has steadily decreased the past two seasons.
In his only game action this spring, Beltran hurt his non-surgically repaired knee running the bases.
Though he is working hard to be ready for Opening Day, Beltran's injury troubles have driven Mets fans crazy.
Some fans have applauded Beltran for handling himself professionally in the face of adversity, especially with his recent decision to shift to right field to open the door for Angel Pagan in center.
Still, other fans can't wait until the Mets either trade Beltran or his contract expires.
Ever since he watched three straight pitches in the bottom of the ninth against Adam Wainwright in Game 7 of the 2006 NLCS, Beltran has become the scapegoat of the Mets' troubles.
Whether or not this distinction is warranted is up for debate. However, if Beltran can't get it going this season, Mets fans will be ruthless.
Keep Reading

New York Mets: Like this team?