MLB Rankings: Who All 30 Teams Wish They Had Back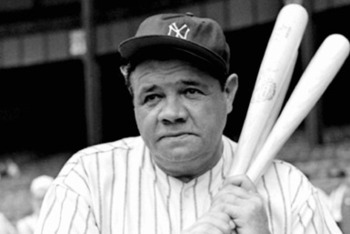 Whether it be free agency, trades or the inability to sign draft picks, all 30 teams, at some point in their history, have made mistakes with regards to who could have been on their team. This segment will look at the history of all 30 major league teams and the players who "left" their team either by not signing, being traded, leaving via free agency or in some cases, death. Hopefully, there will be some lively debate and disagreements with the people I have selected, so fire away.
Boston Red Sox: Babe Ruth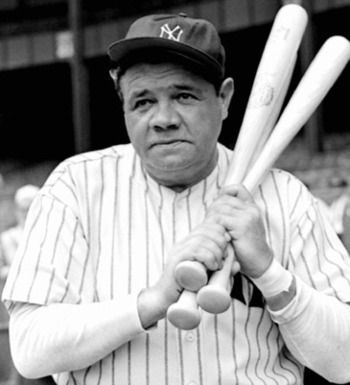 One of the greatest, lopsided trades of all time involves the Sultan of Swat, Babe Ruth. Up until the championships in the decade of 2000, Bostonians blamed the trade of Ruth to the hated Yankees as the main reason as to why Boston hadn't won any World Series championships. There isn't a whole lot more to say, except Ruth had a decent career with the Yankees.
New York Yankees: Thurman Munson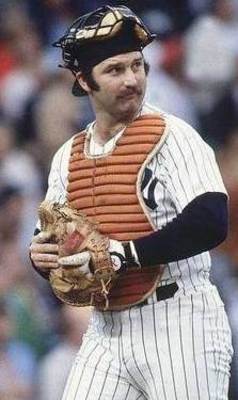 The untimely death of Thurman Munson not only hurt the Yankees from a "family" standpoint, but it also hurt them on the field. He was a 11 year veteran and the 1976 AL MVP. I have not heard anybody speak ill of Munson, and he still is a sentimental favorite in the Bronx.
Toronto Blue Jays: Cecil Fielder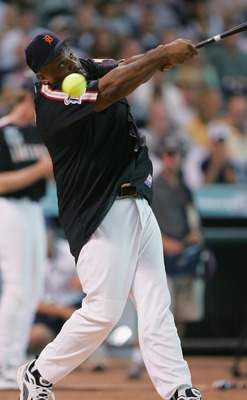 Jed Jacobsohn/Getty Images
Fielder left the Blue Jays in 1988, hitting only nine home runs that year. After joining Detroit in 1989, he hit 51 and 44, respectively. Fielder never was a great defensive first baseman, but the power this man generated was unquestioned in the early 1990's.
Tampa Bay Rays: Josh Hamilton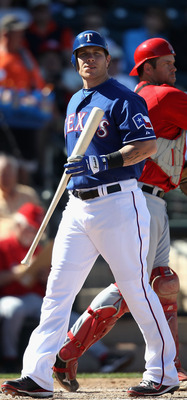 Christian Petersen/Getty Images
Hamilton actually is the only one who will be mentioned twice on this list, as it seems that he is finally getting his act together. Hamilton was drafted by the then Devil Rays in 1999, but drugs and alcohol derailed a very promising career. He is now with the Rangers and is the reigning AL MVP.
Baltimore Orioles: Bobby Grich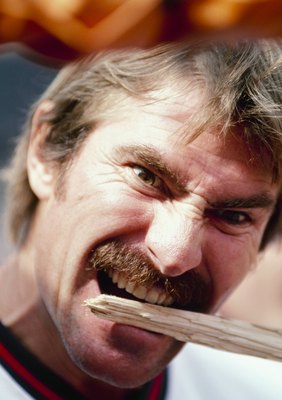 Charles Bernhardt/Getty Images
Baseball fans may remember Bobby Grich as the second baseman for the then California Angels in the 1980's. He once, though, ate crab cakes in Maryland as a member of the Baltimore Orioles. While in California, he was a three time all-star and a three-time postseason participant.
Minnesota Twins: David Ortiz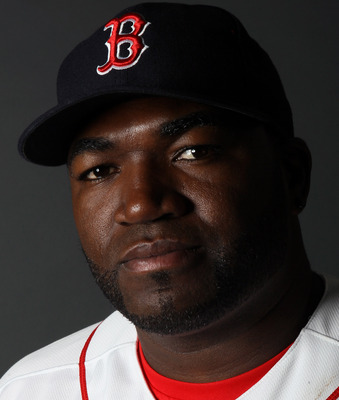 Elsa/Getty Images
Ortiz was penned in the Twins DH slot from 1997-2002 then went unsigned. The rest is history. The Red Sox have had their everyday DH since then, and the Twins have struggled to find that everyday DH that has been missing since Papi's departure.
Kansas City Royals: David Cone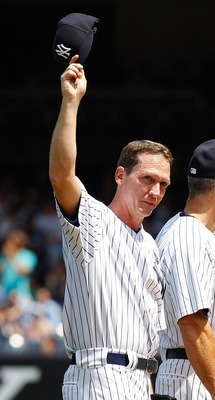 Mike Stobe/Getty Images
When you rebuild as much as the Royals have done the past 20 years, you are going to come across players that looked good in Kansas City. Johnny Damon and Carlos Beltran come to mind, but I went with David Cone. Cone had two short stints with the Royals (being drafted by them in 1986), but his best years were with the Yankees and the Mets, which included a Cy Young award and a perfect game.
Cleveland Indians: Dennis Eckersley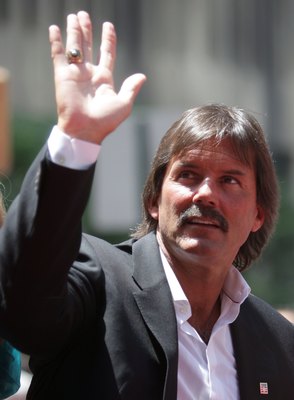 Mike Stobe/Getty Images
As a starter in 1975-1977, Eckersley had decent numbers with 13, 13 and 14 wins. He goes to Boston and wins 20 games in his first year, then heads to Oakland and becomes the gold standard for closers and a Hall of Famer.
If the Indians knew now what they didn't know then, Eckersley would have retired an Indian.
Chicago White Sox: Robin Ventura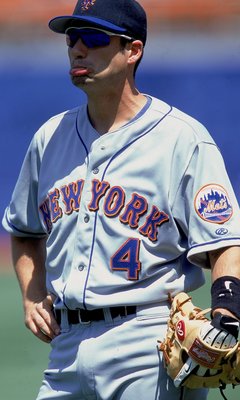 Jeff Gross/Getty Images
Many people don't know that Robin Ventura holds the NCAA career hitting streak record at 58 games. Most people also may forget that Ventura was the third baseman for the White Sox during the 1990's, putting up some solid numbers, but he didn't reach the world series until he joined the Mets in 1999 when he hit .301, 32 home runs with 120 RBI.
Detroit Tigers: Kirk Gibson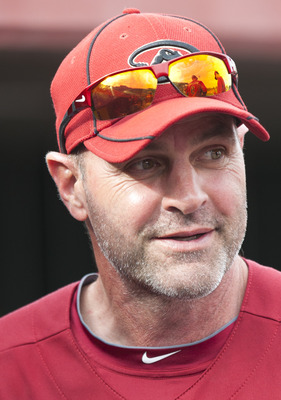 Rob Tringali/Getty Images
This one was a tongue in cheek one, as Gibson won a World Series with the Tigers in 1984. However, most baseball fans remember him hitting the game winning (not series winning) home run off the A's Dennis Eckersley in the 1988 world series. Gibson left the Tigers in 1988 and went to Los Angeles, where he won league MVP honors. He returned to Detroit in 1993 to finish out his career. He will always be known as a Dodger, but his best all around season was with LA in 1988.
Los Angeles Angels of Anaheim: Bobby Jenks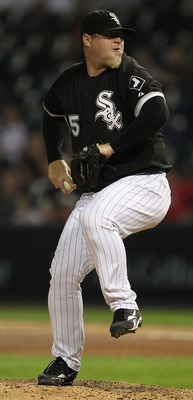 Jonathan Daniel/Getty Images
Jenks was drafted by the Angels in the 2000 draft, but his playing career has been with the White Sox and now the Red Sox. Although he is not hall of fame caliber, Jenks has been a steady closer for most of the 2000's.
Oakland Athletics: Mark McGwire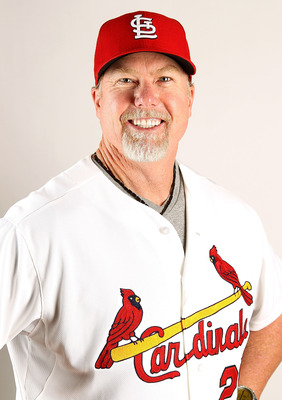 Mike Ehrmann/Getty Images
Another tongue in cheek selection is Mark McGwire. I thought about Reggie Jackson, but McGwire and what he did while in St. Louis edged out Mr. October. McGwire, whether it was legit or not, put baseball back in the American mainstream with his home run chase alongside Sammy Sosa. The A's traded McGwire to the Cardinals in 1997. McGwire was the rookie of the year in 1987 and had numerous All-Star appearances while with the A's, but most of his damage was done while with the Cardinals.
Texas Rangers: Sammy Sosa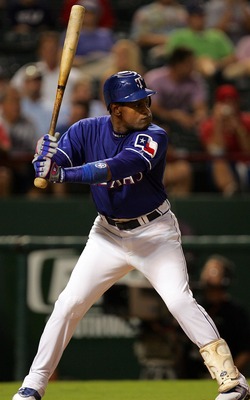 Ronald Martinez/Getty Images
As the aforementioned McGwire, Sosa's name sparks all types of smiles with Cubs fans. Maybe not so many smiles with Ranger fans, who drafted Sosa and where he made his major league debut in 1989. He was then traded to the White Sox that same year, then eventually ended up with the Cubs.
Sosa has come under the same microscope as McGwire and has been less than forthcoming about his alleged steroid use. Whatever your take on it is, Sosa put up huge numbers with the Cubs while his production with the Rangers is an afterthought.
Seattle Mariners: Alex Rodriguez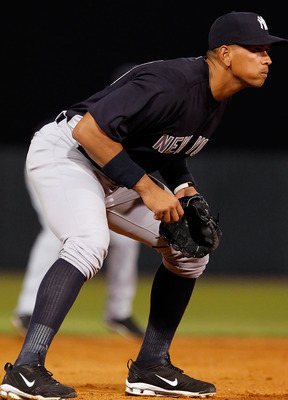 J. Meric/Getty Images
Alex Rodriguez was drafted number one by the Mariners in 1993, then signed the biggest free agent contract in history with the Texas Rangers after the 2000 season. The Mariners won 116 games in 2001, but A-Rod's numbers were impressive that same year, and he has won three MVP's since then. Makes you kind of wonder what A-Rod would be like today if he was still in the Pacific Northwest.
New York Mets: Nolan Ryan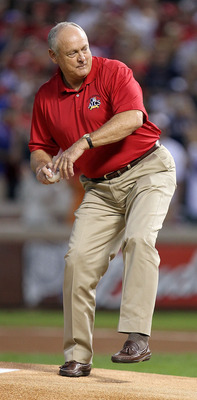 Ronald Martinez/Getty Images
When talking about dominant pitchers of all time, Nolan Ryan still is in the top three of any discussion. His 12th round selection in 1965 by the Mets was a steal, but they traded him in 1972, where he shined with the California Angels then the Houston Astros and finally the (now his) Texas Rangers. His career statistics are absolutely amazing, and even seeing him sitting in the box seats at the World Series still undoubtedly brought intimidation to hitters even in today's game.
Washington Nationals/Montreal Expos: Randy Johnson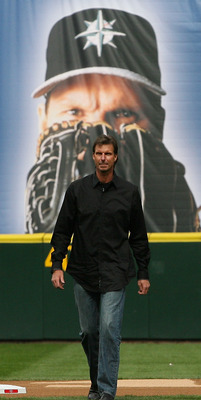 Otto Greule Jr/Getty Images
With the second pick of the 1985 amateur draft, the Montreal Expos select Randy Johnson. Four years later, he is traded to the Seattle Mariners, and the "Big Unit" is born. His control was suspect in the beginning, but it's fitting to have back to back slides with arguably the two most intimidating pitchers of our era. Johnson went on to win a World Series with the Diamondbacks after being traded from the Mariners, but the Expos wish they had him back in the early 1990's
Atlanta Braves: Adam Wainwright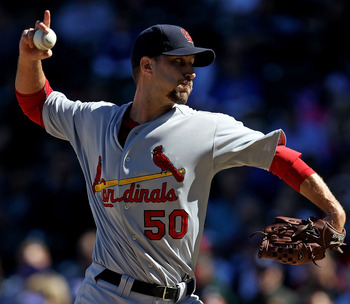 Jonathan Daniel/Getty Images
Wainwright was a first round draft pick of the Atlanta Braves in 2000. He has pitched his entire major league career with the St. Louis Cardinals and has become a dominant number one starter for the Cards. He finished third and second the past two seasons in the Cy Young voting. Unfortunately, he won't get a chance to improve on that, as he had Tommy John surgery earlier this month and will be out the 2011 season.
Florida Marlins: Adrian Gonzalez
J. Meric/Getty Images
The Marlins first pick in the 2000 draft has become one of the best first basemen in baseball. Unfortunately, his popularity didn't come with the team that drafted him.
In 2004, he made his major league debut with Texas then was shipped to San Diego, where he got the opportunity to play everyday and has made the most of it. Because of budget concerns, the Padres traded Gonzalez to the Red Sox in the 2010 offseason, where he will put up monster numbers.
Philadelphia Phillies: Ryne Sandberg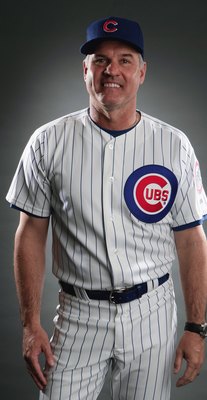 Donald Miralle/Getty Images
Sandberg is in the discussion as one of the best second basemen to ever play the game. His career average in a season was .285, 21 home runs and 79 RBI. Not bad for a 20th round pick in 1978 and now Hall of Famer.
Pittsburgh Pirates: Barry Bonds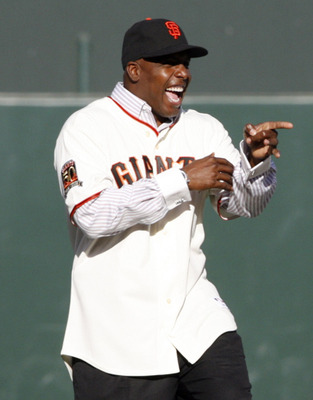 Max Morse/Getty Images
This is one of the few no brainers on this list. Bonds was drafted number six in the first round in 1985. He then won two MVP's while with the Pirates and led them to their last winning season in 1992. The rest is history, as he is now the home run king (statistically speaking), holds the single season home run record (again statistically speaking), and collected five more MVP trophies while with the team that signed him as a free agent, the San Francisco Giants.
Cinncinati Reds: Josh Hamilton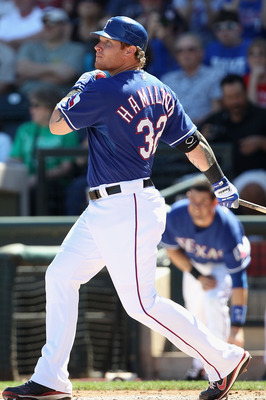 Christian Petersen/Getty Images
This is the second time on this list for Mr. Hamilton. The Reds gave Hamilton a second chance in 2007, and he promptly hit .292 with 19 home runs and 47 RBI. The Reds then traded him to Texas in the offseason for Edison Volquez and another player. You could make the argument that both sides won with the trade, but on the field, it's pretty obvious the Rangers took the Reds to the cleaners on this one.
Houston Astros: J.R. Richard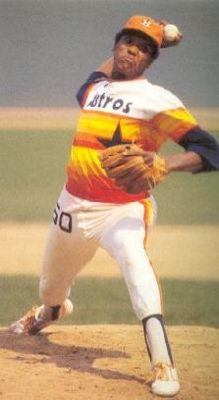 James Rodney Richard was set for stardom. He was the second overall pick in 1969 and made his major league debut with Houston in 1971. He made a name for himself in 1976-1980 by being one of the most dominant pitchers in baseball. He had a blazing fastball and an unbelievable curve ball. It all came crashing down in 1980 (the only season he teamed with Nolan Ryan) with a stroke that he never recovered from. He is still alive today and is a minister in the Houston area after being homeless for a short period of time.
Chicago Cubs: Greg Maddux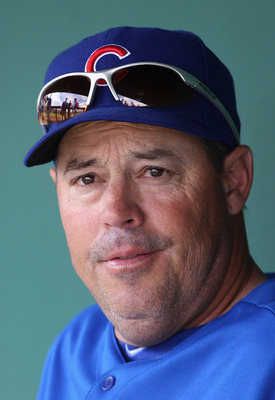 Christian Petersen/Getty Images
This was a tough decision between Lou Brock (traded to the Cardinals in 1964) or Maddux. I had to go with Maddux.
The Cubs let Maddux go to Atlanta in 1993 via free agency, and they have never been the same on the mound. Maddux went on to win four consecutive Cy Young awards and posted numbers that were unheard of during the "steroid era". The former second round pick in 1984 became a six time All-Star and set a career low ERA of 1.56 in 1994.
His numbers with Atlanta are absolutely sick, and this all done from a man standing 6'0" weighing 170 pounds and with a nickname of "The Professor". He certainly schooled National League hitters over the course of his career.
Milwaukee Brewers: Gary Sheffield
Jamie Squire/Getty Images
Gary Sheffield was the sixth overall pick in 1986. He played with the Brewers from 1988 to1991 before being traded to the San Diego Padres then going to the Florida Marlins. He went on to play with the Dodgers, Braves, Yankees, Detroit and ended his career with the Mets.
Recently, he has stated his case to be enshrined in the Hall of Fame. Unfortunately, his name has been linked to steroid use as have many power hitters in the 1990's, but the Brewers gave up way too early on this power hitting outfielder.
St. Louis Cardinals: Terry Pendleton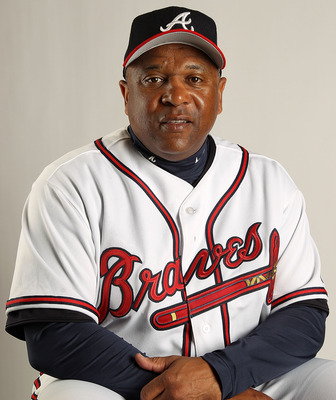 Mike Ehrmann/Getty Images
Pendleton was drafted by the St. Louis Cardinals in 1982 and played seven years with the Cardinals. He signed with the Braves in 1991, and it wasn't a coincidence that the Braves won the first of many division titles that year. He was known as a team leader and provided many clutch hits for the Braves during his time in Atlanta.
Los Angeles Dodgers: Paul Konerko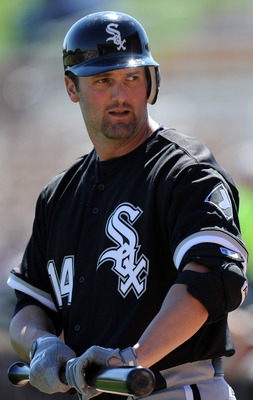 Harry How/Getty Images
The Dodgers drafted Konerko in 1994 in the first round. The Dodgers had a chance to keep him in 1998 before trading him to the Reds then eventually to the White Sox, where he has become the cornerstone of the White Sox franchise. Konerko certainly won't make the Hall of Fame, but is a solid first baseman and has put up great numbers on the South Side.
Arizona Diamondbacks: Carlos Quentin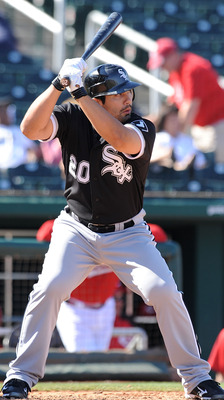 Norm Hall/Getty Images
Staying on the topic of the White Sox, our next player was drafted by the D-Backs in the first round of the 2003 draft then traded to the Sox in 2008. His first year with the White Sox, he hit 36 home runs and drove in an even 100. Since then, he's had injury trouble, but considering what the D-Backs have in the outfield not named Young or Upton, Quentin would have been a nice addition out there for them.
San Diego Padres: Ozzie Smith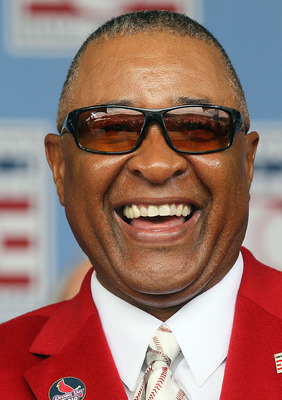 Jim McIsaac/Getty Images
The "Wizard" was drafted by the San Diego Padres in 1977 and then traded to the St. Louis Cardinals in 1982, and the rest, again, is history, He began to get his name as one of the best defensive shortstops in the game, and his mastery of the position translated into 14 of 15 All-Star appearances and an induction into Cooperstown.
Colorado Rockies: Chone Figgins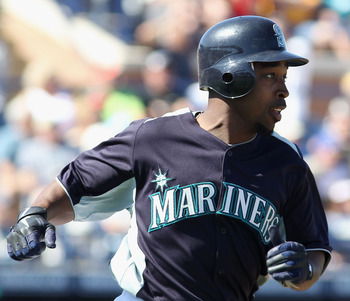 Christian Petersen/Getty Images
Figgins was drafted by the Rockies in 1997 in the fourth round. He was traded in 2001 to the Anaheim Angels for Kimera Bartee. While in Los Angeles, Figgins became a fixture in the Angels successful Angel offense until his departure in 2010.
San Francisco Giants: Joe Nathan and Francisco Liriano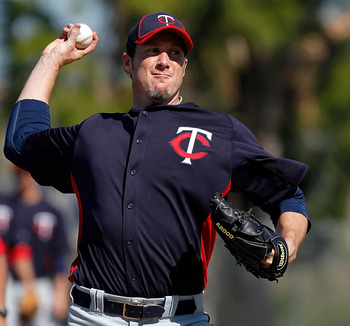 J. Meric/Getty Images
This is the only team that has two players on it, but they are connected because of a trade. In 2003, the Twins traded starting catcher A.J. Pierzynski for Boof Bonsor, Francisco Liriano and Joe Nathan.
Now, seven years later, the Giants have won their World Series but it took awhile to get there. Pierzynski left for the White Sox, and Buster Posey wasn't in high school yet. Lincecum and Cain weren't in the Giants plans, so the Giants ended up giving up a ton to get A.J. Nathan has gone on to become one of the top closers in the game (even though he is coming off Tommy John surgery), and Liriano is a top of the rotation type pitcher.
Keep Reading