MLB Preview 2011: A Complete Breakdown of the N.L. Central Race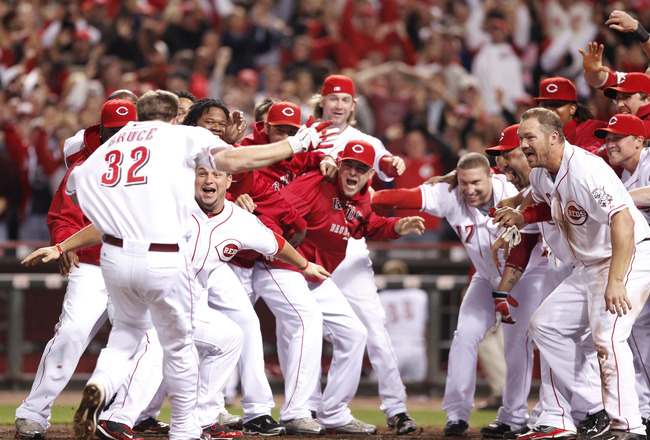 Joe Robbins/Getty Images
For the past decade, Major League Baseball has witnessed a level of parity usually reserved for the NFL. From 2001 to 2010, the MLB crowned nine different World Series champions, and National League squads like the Florida Marlins and San Francisco Giants went from division cellar-dwellers to rulers of the roost.
Yet, while the N.L. has seen considerable turnover in its East and West divisions, the N.L. Central has been a rock of consistency in the baseball landscape. In the same time span, the St. Louis Cardinals have claimed five of 10 division championships. And, for as much as the Cardinal franchise has become synonymous with winning, the other Central division teams have shuffled through varying degrees of obscurity, losing consistently while etching out equally unenviable reputations.
However, starting with the upstart Reds' 2010 ascension through the divisional pecking order, a fissure has begun to compromise the integrity of the Central's base. Cincinnati right fielder Jay Bruce's division-winning homer in August was a chisel-shot to the division's weakening foundation, foreshadowing the collapse of one of baseball's most immovable establishments.
Suddenly, a division as predictable as the sunrise was gaining new wrinkles every day. The Cardinals, reeling from an unexpected second-place finish, spent the offseason haggling with its star player, only to open the spring with its ace on the operating table.
Meanwhile, a Brewers team that never seemed to place much value on pitching went out and literally sold the farm to acquire some.
Never mind that the Astros and Pirates did little to improve their chances, or that the Cubs doggedly continue to overpay for subpar talent—in the span of five months, a normally predictable division experienced a seismic shift.
The following is an initial attempt at handicapping what promises to be a tumultuous 2011 National League Central race.
Lineup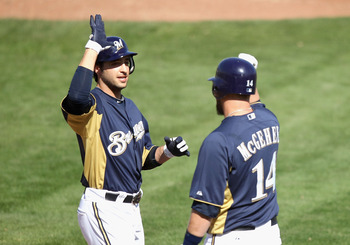 Christian Petersen/Getty Images
The first of the five areas we'll analyze is possibly the most important.
In years past, the N.L. Central as seen numerous bruising batting orders pass through its ranks, from the "Killer B's" in Houston (Craig Biggio, Jeff Bagwell, Lance Berkman) to the Mashers of the Midway (Aramis Ramirez, Derrek Lee, Alfonso Soriano).
Recently, however, the power wattage in the division has taken a considerable downturn. With St. Louis seeing a considerable drop-off after Matt Holliday and Albert Pujols, Chicago and Houston doing little to juice lineups that were ranked 10th and 15th in the N.L. in run production (respectively), and Pittsburgh trotting out Andrew McCutchen and a bunch of Doodle-bops, the race for the division's best offense quickly narrows to two.
Milwaukee's lineup has long been its strength, and even with key additions to its rotation, this should remain the case. Sluggers Prince Fielder and Ryan Braun should both rebound from down years, and will be joined by heavy-handed Casey McGehee and the always-productive Corey Hart and Rickie Weeks. However, in acquiring two top of the rotation starters, the Brew Crew paid a price—surrendering two of their young talents in center fielder Lorenzo Cain and shortstop Alcides Escobar.
Cincinnati, on the other hand, will sport a lineup that produced more runs than any in the National League (790) in 2010, and enters 2011 largely unchanged. Besides swapping shortstop Orlando Cabrera for his San Francisco counterpart Edgar Renteria, the Reds did little tinkering with a lineup that sports young, explosive talent in Drew Stubbs, Jay Bruce and MVP-incumbent Joey Votto.
Paired with the steady production of veterans Scott Rolen and Brandon Phillips, the Reds youngsters' numbers should only improve in 2011.
PUSH: Cincinnati and Milwaukee
Rotation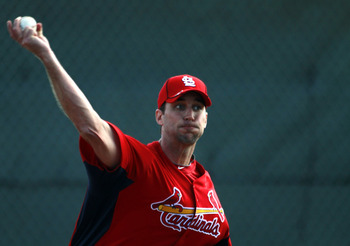 Marc Serota/Getty Images
About three weeks ago, this one would have been easier than spotting an Italian at the Jersey Shore. The Cardinals win, no question.
However, with St. Louis ace Adam Wainwright undergoing season-ending Tommy John surgery, all bets are off—or back on, depending on your perspective.
Wainwright has been nearly untouchable the past two seasons (39-19, 2.50 ERA), but the St. Louis' starters can still make a case for the class of the division without him. Led by Chris Carpenter, Jake Westbrook and 2010 Rookie of the Year candidate Jaime Garcia, the Cards' staff will by no means be a liability. Carpenter is an ace in his own right, and the combination of Westbrook, Garcia and fourth starter Kyle Lohse should provide above average depth.
Yet, unlike most seasons in recent memory, pitching exists elsewhere in the division.
It's easy to pick on Chicago, but its rotation could actually surprise this season, should a few things swing their way. Ryan Dempster and newcomer Matt Garza should be stabilizing forces every five days, and Randy Wells has shown flashes of brilliance in his short career. If Carlos Zambrano can somehow get back to form, and Carlos Silva corrals his early-2010 lightning in a bottle, the Cubbies might be on to something.
The real challengers to St. Louis, though, reside in Cincinnati and Milwaukee.
The Reds, while void of an overpowering ace (that is, until Edinson Volquez rediscovers his 2008 All-Star form), have an embarrassment of talent in their stable. Stabilized by 17-game winner Bronson Arroyo and the brilliantly-talented-yet-enigmatic Johnny Cueto, the Reds main issue this spring is deciding between once-touted Homer Bailey and wunderkinds Travis Wood and Mike Leake for the final two rotation spots.
In Milwaukee, the Brew Crew looks to finally have discovered what most teams already knew. Pitching wins championships.
In a swashbuckling series of moves that hearkened back to the C.C. Sabathian good old days, Milwaukee General Manager Doug Melvin blew a proverbial load of cash and prospects this off-season in order to bring in upper-echelon starters Zack Greinke and Shaun Marcum. Added to a rotation already boasting Yovani Gallardo and Randy Wolf, Melvin's two imported aces immediately toss Milwaukee into the playoff hunt.
SLIGHT Edge: Milwaukee
Defense
Donald Miralle/Getty Images
Ah, a bit of a reprieve.
Last season, this one would have been tough.
The Cardinals were solid up the middle with Colby Rasmus in center field and Brendan Ryan at short. However, though the Cards still have Gold Glovers at first and catcher (Pujols and Yadier Molina) and Rasmus still roams center, St. Louis seriously weakened its D by acquiring Ryan Theriot (shortstop) and Lance Berkman (right field). Theriot is a huge step down from Ryan, and the plodding Berkman hasn't played the outfield since 2007.
Beyond the Cards, no team in the Central fields a defense that comes close to the boys in Cincinnati.
Reds manager Dusty Baker stressed defensive fundamentals in last season's spring training, and that emphasis paid immediate dividends. The Reds ranked second in the National League in fielding percentage (trailing only the Padres), and three Cincinnati players were awarded Gold Gloves (Brandon Phillips, Scott Rolen and Bronson Arroyo). With young thoroughbreds Drew Stubbs and Bruce patrolling the outfield and Joey Votto improving steadily at first, Gold Glove awards look to become the standard in Cincy, rather than the exception.
Elsewhere, the picture gets much uglier.
While, the Reds finished second and the Cardinals sixth in fielding percentage, the Brewers, Astros, Cubs and Cardinals came in ninth, 11th, 15th and 16th, respectively. None of the four made any significant defensive upgrades, so look for more of the same in 2011.
Edge: Cincinnati
Bullpen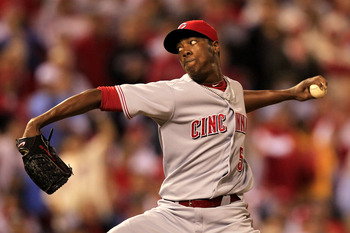 Chris Trotman/Getty Images
When analyzing the distance the Reds and Cardinals put between themselves and the other four teams in the 2010 National League Central race, one of the most telling stats is bullpen ERA.
No one statistic can paint a more accurate picture of bullpen effectiveness than ERA. After all, total saves (a popular bullpen stat) are grossly overrated; save chances are only readily available if a team is consistently up by only three runs or less. Likewise, bullpen wins can only accumulate if a team is tied or behind in the late innings.
ERA, however, gives us a fair picture of bullpen production and reliability, and in 2010, the N.L. Central had some of the worst.
Milwaukee (12th), Houston (13th), Pittsburgh (14th) and Chicago (15th) all dwelled in the basement of the bullpen ERA ranks last season. And, while the Brewers look for good things out of young closer John Axford (2.48 ERA, 24 saves) and the Cubs expect continued production out of Carlos Marmol (2.55 ERA, 38 saves), none of the four clubs will be able to match the 'pens in St. Louis and Cincy.
The Cards relievers led the division in ERA (3.73), and are led by solid contributors Ryan Franklin (closer), Mitchell Boggs and Dennys Reyes. However, their best bullpen arm may be flamethrower Jason Motte, the closer-in-waiting. Motte finished the 2010 season with a 2.24 ERA and just over a strikeout per inning.
Yet, while the Cardinals 'pen should be stout once again, it could be weakened by the loss of Kyle McLellan (2.27 ERA in 2010), a potential replacement for Wainwright in the rotation.
With a bounce-back year from closer Francisco Cordero, and a full season of the fiery Aroldis Chapman, look for the Reds relievers (3.97 ERA in 2010, good for sixth in the MLB) to overtake the Cards as the division's best relief corps.
Edge: Cincinnati
Coaching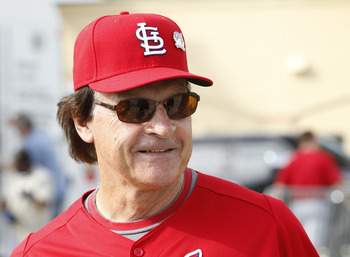 Joel Auerbach/Getty Images
The importance of this last area is certainly up for debate.
Most would contend that baseball managers affect game outcomes far less than head coaches in, say, the NBA and the NFL. I don't disagree.
For, while MLB managers must keep players motivated over the course of a grueling summer, and also manage situational hitting and pitching, they have no where near the impact on the game outcome that basketball and football coaches do, calling plays from the sidelines, calling timeouts, etc.
However, no one can tell Cardinals manager Tony La Russa coaching doesn't matter. He'd need only point you to the facts.
In his 15 seasons with the Cards, La Russa has had three losing seasons. THREE.
Combine that with his successful 10-year stint with the Athletics (.543 win percentage), and La Russa becomes a shoo-in for the Hall of Fame.
Despite promising first-year managers in Chicago (Mike Quade) and Milwaukee (Ron Roenicke), and proven managers in Cincinnati (Dusty Baker) and Pittsburgh (Clint Hurdle), La Russa might just be the best manager of our generation.
Edge: St. Louis
Who Will Emerge?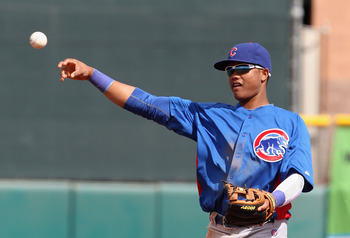 Christian Petersen/Getty Images
As previously stated, the youth-driven Reds took the necessary steps in 2010 to secure their first playoff berth in 15 years.
Cincinnati will be hard to unseat at the top—their core of young talent will most likely assure the Reds a chance at the playoffs for years to come.
However, baseball, more than any other sport, is a grind. Every year, new teams capitalize on young talent, and injuries to powerhouse favorites level the playing field for the rest.
While much is subject to change, here are our projected win totals for each team in the National League Central, as well as one player from each team who will spell success or failure for his club.
6. Pittsburgh Pirates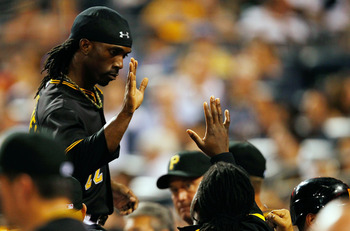 Jared Wickerham/Getty Images
There are few important things to know about the Pittsburgh Pirates.
First, they have a B-E-A-UTIFUL ballpark.
Second, they have a rich history and passionate fanbase.
Third, and finally, they're terrible.
This is not meant as a slight to the Pirates, or their fans. Every year, Pittsburgh seems to start out well—maintaining pace with the heavy-weights of the division. However, talent usually wins out, and Pittsburgh doesn't have much.
Besides Andrew McCutchen, a stud in center field, a true talent at the plate (.286 BA and 33 stolen bases in his second year) and the absolute KEY to the Pirates' hopes, the Pirates will rely on the likes of newcomers Pedro Alvarez, Neil Walker and Jose Tabata to carry a lifeless offense.
I'd say "maybe next year," but who are we kidding.
Projected Finish: Sixth (54-108)
5. Houston Astros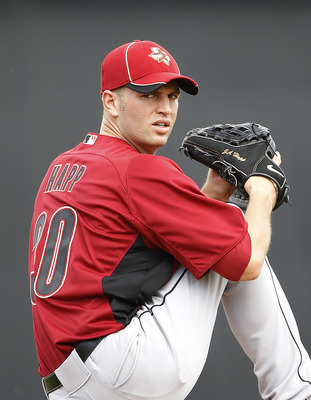 Leon Halip/Getty Images
When Houston dealt Roy Oswalt to the Phillies before the trade deadline in 2010, N.L. Central foes breathed a collective sigh of relief.
Not only was Houston's ace sent packing from the division, but the move all but signaled Houston's throwing in of the proverbial towel.
Long gone are the glory days from first half of the decade, where Houston teams led by Lance Berkman, Roy Oswalt, Roger Clemens and Andy Pettitte made the playoffs three times in five years.
These days, the Astros look to be in full rebuilding mode, cutting ties with Berkman and Oswalt, and ushering in the new era of young talent.
The 'Stros have begun to lay a decent foundation—starting pitcher J.A. Happ (acquired in the Oswalt deal) and top prospect Jason Castro could be the faces of the franchise going forward, and young first baseman Brett Wallace should make strides to join them.
However, the LOSS of ace Roy Oswalt will be the defining element of the 'Stros' 2011 rebuild year.
For now, Houston will shoot for .500—and will likely fall short.
Projected Finish: Fifth (73-89)
4. Chicago Cubs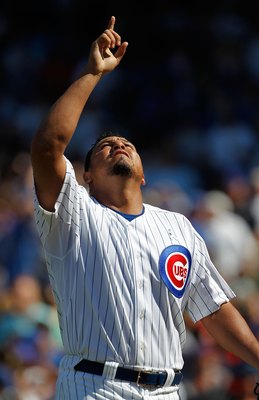 Jonathan Daniel/Getty Images
I know several huge Cubs fans, and the sentiment from each of them is always the same: ughhhhhh.
To say Cubs fans have had it rough would be an irresponsible understatement. From Steve Bartman, to the goat, to the more recent Soriano experiment/disaster, it seems as if Cubs fans have endured more than their share of pain for oh, the last 100 or so years.
However, omens and mysticism and misfortune aside, at some point management has to take some of the blame. The Cubbies consistently make poor signings; Soriano is just one of many examples. Most recently, the Cubs signed Carlos Pena to man first base—for a WHOPPING $10 million.
Now, I'm no GM, but even for a team as well-endowed as the Cubbies, paying $10 million to a guy who can barely sniff the Mendoza Line just seems like, well, a joke.
All is not lost for the Cubs, however. Youngsters Starlin Castro and Tyler Colvin will provide plenty of excitement this season, and should keep backsides in the Wrigley seats. And, as previously stated, if the starting rotation gets lucky with Carlos Zambrano and Carlos Silva, the Cubs could contend. The success of their aging starters will be the main key to any success the Cubbies can hope for.
Still, until Chicago sees major progress out of its youngsters and jettisons guys like Pena and Soriano, they won't catch the big boys.
Projected Finish: Fourth (80-82)
3. St. Louis Cardinals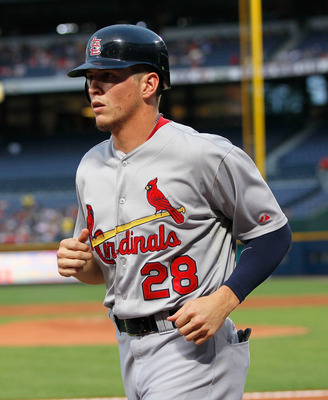 Kevin C. Cox/Getty Images
Even if you root for an opposing N.L. team, it's hard not to feel a TEENSY bit bad for St. Louis.
Yes, Pujols kills you every chance he gets.
Yes, La Russa is a cocky S.O.B.
And, yes, they somehow manage to beat your team every year (seemingly).
However, if the Pujols drama wasn't enough, the veritable how-do-ya-do of the Adam Wainwright injury was a flat out CRUSHING blow to Cards fans everywhere.
St. Louis went from scoffing and calling Cincinnati a fluke to hoping and praying that the best player to ever put on a Redbirds jersey would find it in his heart to stay put, St. Louis front office disrespect be-damned.
Make no mistake, the Cardinals are FAR from out of the picture in the division. Each club has weaknesses, and as long as the Cards have Pujols (how much longer will we be able to say that?), they have a chance.
Yet, despite an above-average pitching staff and a 3-4 punch in Pujols and Holliday, the loss of Wainwright might be just enough to expose a top-heavy Cardinals team. Also, there is something to be said for the deflation that occurs when a team is in danger of losing BOTH of its best players.
If young center fielder Colby Rasmus can have a monster year, the Cards may be able to overcome their early season adversity. If not, eyes may shift back to the Pujols circus sooner rather than later.
Projected Finish: Third (83-79)
2. Milwaukee Brewers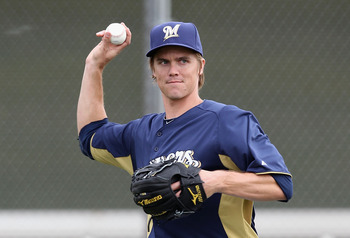 Christian Petersen/Getty Images
This is where things get a little hairy.
By adding Zack Greinke and Shaun Marcum, the Brew Crew assured themselves a spot at top of the Sexy World Series Pick rankings. Everyone is raving about what a job Milwaukee did in the offseason in addressing their needs, and I can't disagree.
The rotation was a glaring need in Milwaukee, and the Brewer execs managed to swing two of the better starters around to head up their corps. Paired with a potent offense, the Brewers will be tough to beat.
However, the Brewers aren't without their weaknesses.
The bullpen wasn't great in 2010 (12th in the league), and besides promoting John Axford to full-time closer, the Brewers didn't make Earth-shaking moves.
Also, while the core of Corey Hart, Rickie Weeks, Ryan Braun and Prince Fielder have gads of talent, they are all coming off down years (relatively speaking, of course).
Additionally, while Greinke has lights-out stuff, his mental state has to be a constant concern—something you'd prefer not worry about with your team's best player.
If things go right, and Greinke can return to his Cy Young form, the Brewers will steal the crown away from Cincinnati. However, I don't see it happening—yet.
Projected Finish: Second (88-74)
1. Cincinnati Reds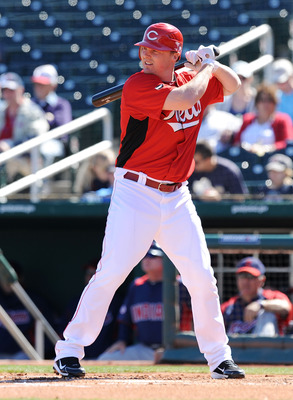 Norm Hall/Getty Images
A lot went right in Cincinnati in 2010.
Scott Rolen, acquired from Toronto in a trade, had an All-Star first half. Jonny Gomes, a journeyman signee, did the same.
Mike Leake, he of no-starts-whatsoever in the Minor Leagues, came in and contributed immediately to a rotation in need of stability.
And, most importantly, the Reds got good production out of the core of young bats, namely center fielder Drew Stubbs, right fielder Jay Bruce, second baseman Brandon Phillips and MVP first baseman Joey Votto.
Indeed, a lot went right.
It would be easy to assume the same won't be true for 2011. Rolen is aging, Gomes has proven he can't tell the difference between a slider and a curve and Leake showed signs of wear at the end.
However, what most analysts overlook is the progress of some of Cincinnati's young stars. Stubbs and Bruce both came on strong in the second half of the 2010 season. Additionally, young starters Travis Wood and Homer Bailey flashed brilliance toward the end, a sign of good things to come for the rotation.
If (and, admittedly, this is a big if) the Reds can see continued improvement by Stubbs and Bruce (both capable of 100 RBI and 30 HRs), and if even HALF of the Reds stable of talented starting pitchers performs, they will be a tough out.
I see the Reds trending up, not down, and fending off Milwaukee for a second consecutive N.L. Central crown.
Projected Finish: First (90-72)
Keep Reading