Fantasy Baseball: Jacoby Ellsbury and 10 Underrated Players in 2011
Elsa/Getty Images
As the calendar turns to March, it's time to start thinking about your fantasy baseball draft.
No matter if it's a one-year league or a keeper league, the draft will make or break your season.
Finding value picks will be the key to your team's success. They are not only found at the end of the draft, but also throughout the draft.
Here are 10 players that are underrated heading into the draft.
10. Gio Gonzalez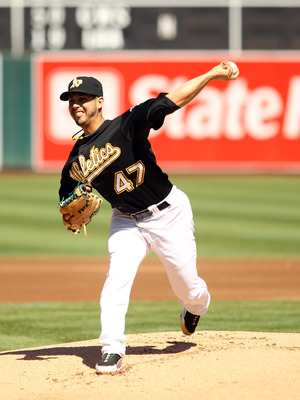 Ezra Shaw/Getty Images
Gonzalez quietly put together a strong 2010 season, striking out 171 batters while recording a 3.23 ERA.
Draft Gonzalez with expectations of him repeating those numbers because the 25-year old is starting to fulfill some of the potential that led the White Sox to draft him in the first round in 2004.
9. Colby Rasmus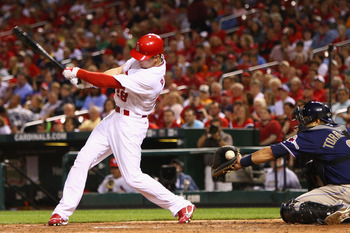 Dilip Vishwanat/Getty Images
Every season, Rasmus has steadily improved. 2011 will be the year that he breaks out.
Don't draft an established veteran like Torii Hunter or Corey Hart ahead of Rasmus. The 24-year-old Rasmus is going to belt 30 homers and steal 15 bases while outperforming Hunter and Hart, among others.
8. Jordan Zimmermann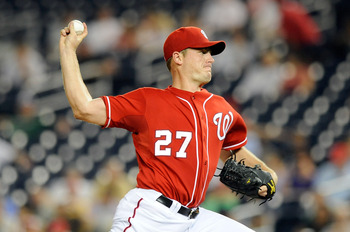 Greg Fiume/Getty Images
Zimmermann missed the bulk of 2010 recovering from Tommy John surgery, but he remains one of the Nationals best prospects and their future No. 2 starter.
He has tremendous upside and there's a good chance he'll have a K/9 average of nine.
So if you need a cheap option for strikeouts, Zimmermann is your guy.
7. C.J. Wilson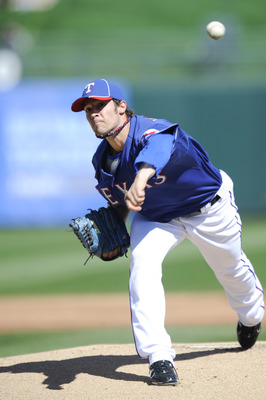 Rob Tringali/Getty Images
Wilson had an effective transition to the rotation in 2010, posting a 3.35 ERA and 1.25 WHIP.
Those numbers won't drastically change, so if you need a pitcher to offset a pitcher like Phil Hughes and his bloated ERA, pick up Wilson.
6. Brett Gardner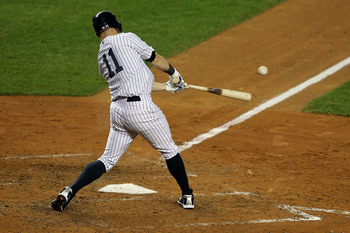 Nick Laham/Getty Images
Dubbed a "scrappy" player, Gardner had a very productive fantasy season in 2010, swiping 47 bases and scoring 96 times.
He will stay in the Yankees' starting lineup in 2011, so he will remain a great option for steals and runs at a cheap price.
5. Jhoulys Chacin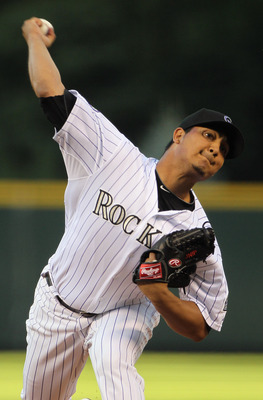 Doug Pensinger/Getty Images
Chacin had a great rookie season for Colorado in 2010, posting a 3.28 ERA while playing his home games at Coors Field.
Chacin will start the season in the Rockies' rotation, and he could easily become the No. 2 starter for Colorado.
Look for a 3.50 ERA and 165 strikeouts in 2011 from Chacin.
4. Shane Victorino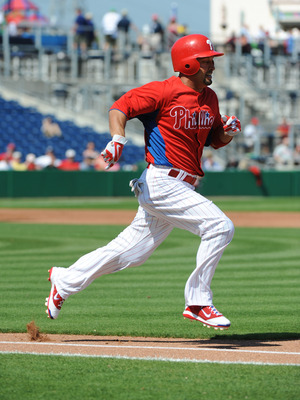 Al Messerschmidt/Getty Images
Victorino will give you production in all five categories, yet gets consistently passed over in drafts because he isn't a big name.
A constant threat for a 20/30 season, Victorino would be the most underrated five category player if not for...
3. Drew Stubbs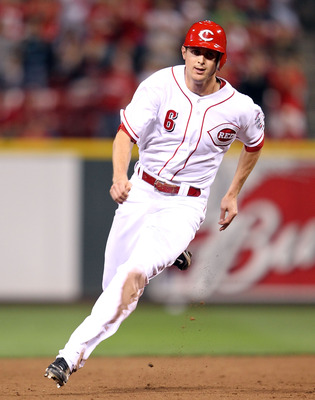 Andy Lyons/Getty Images
Drew Stubbs.
No one is talking about him, yet he was one of two players to record a 20/30 season in 2010.
Though his batting average isn't as high as it could be, Stubbs provides you plenty of production in the other four.
Drafting Drew Stubbs late would give you these stats for a cheap price: .270 average, 90 runs, 20 homers, 75 RBI, 30 steals.
2. Jacoby Ellsbury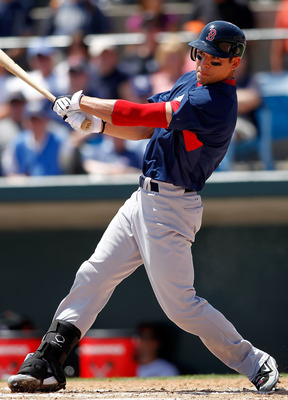 J. Meric/Getty Images
Ellsbury was a second round draft pick in 2010, yet because of his injury last season, he has dropped in many mock drafts.
Ellsbury should hit lead-off for the revamped Red Sox lineup, so a 100+ run season is very reasonable to expect. He should also be one of the league leaders in stolen bases, with 50 steals a realistic target.
1. Matt Holliday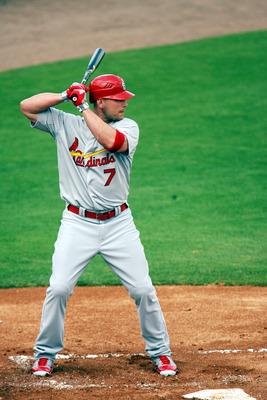 Marc Serota/Getty Images
It's hard to call Holliday underrated, yet because of his half-season in Oakland, many do not consider him a first round fantasy pick.
In his 221 games as a Cardinal, Holliday has hit 41 home runs, knocked in 158 runs, and has a .324 batting average.
Holliday has been slipping into the late second and early third rounds of drafts, yet produces like a late first rounder. Nab him if you can.
Keep Reading