2011 AL Cy Young: Who's Going To Dethrone King Felix?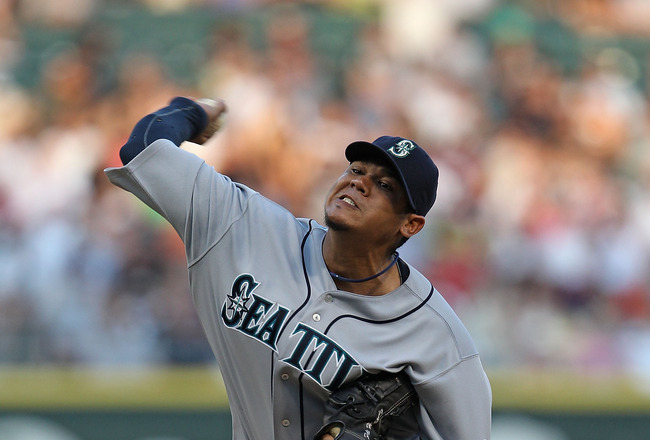 Jonathan Daniel/Getty Images
Last year was a "down year" of sorts when it came to pitching in the American League. The eventual Cy Young winner, Felix Hernandez, posted less-than-stellar numbers on the mound. Although he posted a league-leading 2.27 ERA, his 13-12 record hardly exemplified quintessential Cy Young credentials.
It didn't help that his Seattle Mariners vastly underperformed despite a much improved team, posting the worst record in the AL (61-101).
The following is a list of ten pitchers who are in position to kick Felix off his throne.
C.C. Sabathia, New York Yankees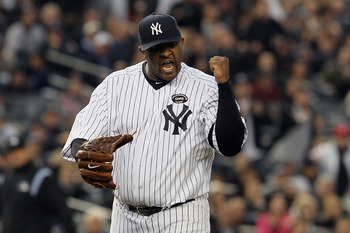 Jim McIsaac/Getty Images
Hard to believe the league leader in Wins (21) didn't win the Cy Young. He posted 197 strikeouts a year ago and had a 3.18 ERA.
It's easy to predict that C.C. will improve on his numbers from a year ago. This guy consistently goes on the mound and does what he does best, flat-out pitch.
He's had talks of opting out of his contract and a stellar year this year would easily give any potential buyer reason to throw infinite amounts of money his way.
David Price, Tampa Bay Rays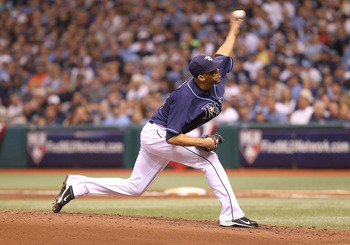 Mike Ehrmann/Getty Images
David Price put up a very impressive 2010 season. He was second in the AL in Wins (19) and third in ERA (2.72), plus, he's only 25 years old and undoubtedly will get better as he matures with his second and third pitches.
The only downfall for Price going into 2011 is the Rays' inevitable fall from glory.
Who knows though, maybe Price will repeat what Hernandez did in 2010; a stud pitcher on a bad team.
Justin Verlander, Detroit Tigers
Leon Halip/Getty Images
Verlander is undeniably the ace of aces in the AL Central and he continues to put up numbers to prove the aforementioned statement true. 18-9 record, 3.37 ERA, 219 Strikeouts, another All-Star game, what doesn't this guy do.
If he can get some run support unlike last year, he is a sure-fire 20-game-winner that throws a pure fireball.
Jon Lester, Boston Red Sox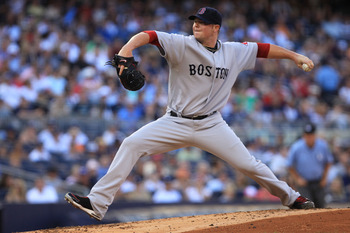 Chris McGrath/Getty Images
If Beckett falters like last year, you better believe that Jon Lester will be right there to pick up the pieces. He's now the number one starter, but I don't think that will affect his production.
Lester enjoyed a very nice 2010, posting a 3.25 ERA with 19 wins in 208 innings.
17+ wins and a sub 3.50 era are almost guaranteed for Lester in 2011.
Jered Weaver, Los Angeles Angels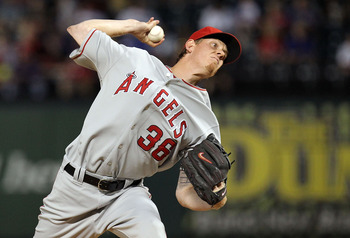 Ronald Martinez/Getty Images
Jared was in the AL Cy Young talks for the majority of the first half of the season. Despite battling arbitration for the better part of the off-season, Jared lost the case and settled for a one-year contract with Angels for 7.365 million dollars.
He finished the season with a very good earned run average (3.01), but his record wasn't all that great at (13-12).
This is going to be his year that he goes out and puts up long-term contract worthy numbers.
Francisco Liriano, Minnesota Twins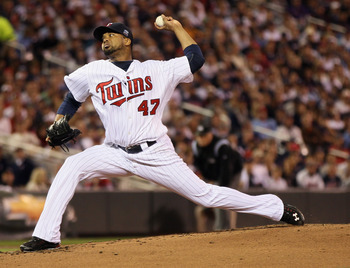 Elsa/Getty Images
Comeback: Check. Cy Young: Possible.
2010 AL Comeback Player of the Year is looking to add to his trophy case this season by making a strong run at the Cy Young Award. Closer Joe Nathan is returning which means Liriano will have bullpen support in close games.
Liriano was fifth in the league in strikeouts, seating 201 batters in 191.2 innings. Look for an increase in both wins and 'Ks' this season.
Trevor Cahill, Oakland Athletics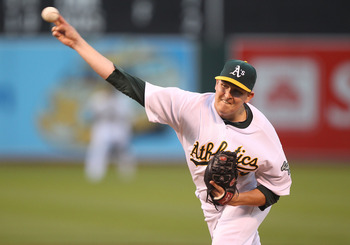 Jed Jacobsohn/Getty Images
Trevor Cahill is one of the most talented young pitchers in all of baseball. At 22, he's yet another kid that has found success coming up in the Athletics organization.
He experienced an extremely successful season for a mediocre team. An 18-8 record, 2.97 ERA and only 63 walked batters in 193 innings.
The ceiling for Trevor Cahill is miles high, so don't be surprised to hear his name being talked about late into August and September.
Clay Buchholz, Boston Red Sox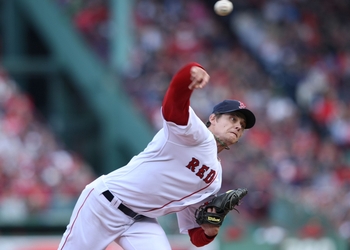 Elsa/Getty Images
Clay Buchholz had his best season as a professional in 2010. He was second in the American League in ERA (2.33), along with a 1.20 WHIP. Although, it is rare for a fourth starter to be a Cy Young contender.
He'll need to improve on a 17-7 record and only 120 strikeouts if he wants to be a serious contender, but Buchholz is one of the brightest talents in the AL.
Brandon Webb, Texas Rangers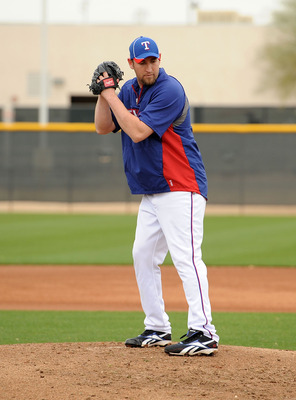 Norm Hall/Getty Images
New home. New career.
The former NL Cy Young award winner from 2006 simply needed to get out of Arizona and get healthy. That's exactly what he got when he went to Arlington. I expect this guy to put up "Brandon of old" numbers this season pitching in the AL West.
While I know that Webb might be a little bit of a stretch here, I do truly believe he is going to have a very productive year for the Rangers.
Felix Hernandez, Seattle Mariners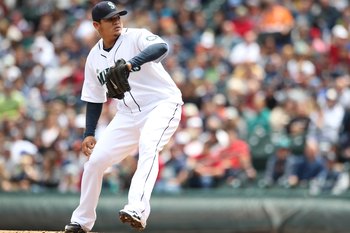 Otto Greule Jr/Getty Images
So, you ask me which one of these guys do I think will win the AL Cy Young and I tell you that I believe were in store for a repeat.
Felix Hernandez is only 24 years old and hasn't even tapped all of his potential as a pitcher.
He led the league in innings pitched and ERA a year ago; along with finishing second in strikeouts. I'm expecting a better year from the Mariners as well. Better team, better pitcher, better numbers.
Keep Reading