2011 MLB Season: The Hottest Series of the Season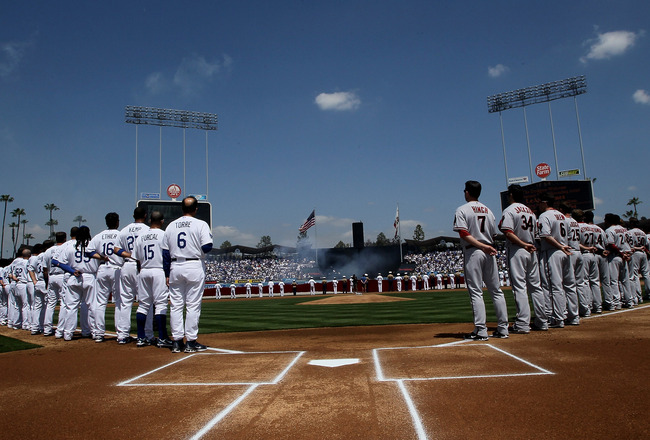 Stephen Dunn/Getty Images
As spring training is well underway, it's high time to look forward to the regular season.
The 2010 season ended with the San Francisco Giants winning their first title in over 50 years. The Texas Rangers made their first World Series appearance in franchise history. More surprises are surely in store for 2011.
Here are 10 of the most important, intriguing and incredible series of 2011:
Minnesota Twins vs. New York Yankees: April 4-7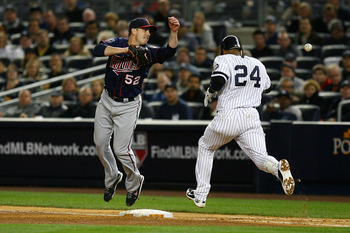 Andrew Burton/Getty Images
Maybe this will be the year the Twins finally make it through the Yankees in the playoffs. Or maybe this year they won't have to.
Either way, the Twins will get a chance to avenge last year's ALDS sweep at Yankee Stadium early in April.
San Francisco Giants vs. Colorado Rockies: April 18-20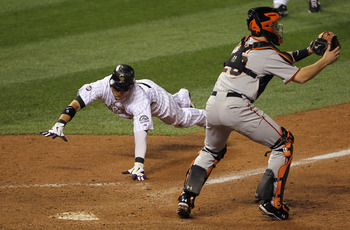 Doug Pensinger/Getty Images
The retooled Rockies will face the defending World Series champions. The two teams split the season series 9-9 in 2010.
I expect these two teams to be at the top of the NL West this year, but this early series may well be an indicator of how things will pan out.
San Francisco Giants vs. Los Angeles Dodgers: May 18-19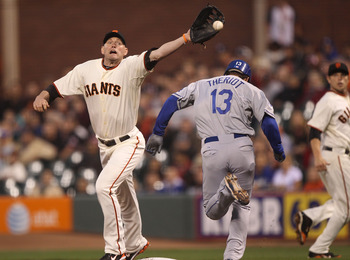 Jed Jacobsohn/Getty Images
The rivalry between these two teams is perhaps deeper and more violent than any other in league history.
The 2011 squads feature some elite pitchers. If the Dodgers offense can carry the team, they could contend for the division crown.
Cincinnati Reds vs. Tampa Bay Rays: June 27-29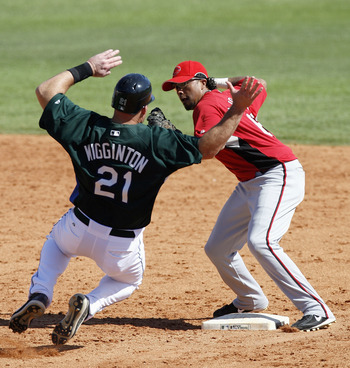 Gregory Shamus/Getty Images
I like how these teams match up against each other. Although the Rays lost Carl Crawford and Matt Garza in the offseason, they added several veterans including Manny Ramirez.
The Reds have 2010 MVP Joey Votto and brought in World Series MVP Edgar Renteria. Their young core has another season under its belt, making this matchup intriguing.
Boston Red Sox vs. Philadelphia Phillies: June 28-30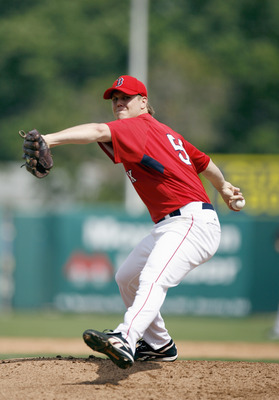 Gregory Shamus/Getty Images
Two of the top pitching staffs in the league face off head-to-head in June. In addition, both of these teams could be in play far into October.
Unfortunately, this possible World Series preview isn't on national television so only a lucky few will be able to catch this one.
Baltimore Orioles vs. Texas Rangers: July 4-6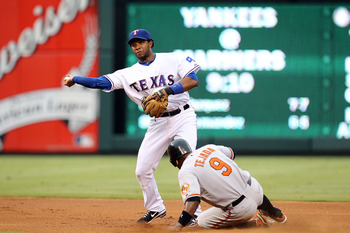 Ronald Martinez/Getty Images
Vlad Guerrero meets up with his old team for the second time of the season. At this point, we should know whether the Orioles' revamp this offseason paid off.
It's possible that the Orioles could still be in the playoff hunt by the All-Star break, but they'll have to get through the tough Rangers.
Florida Marlins vs. Atlanta Braves: July 29-31
Kevin C. Cox/Getty Images
Late in the season, these two teams could be battling it out for the NL Wild Card. Even if they are out of the race this early (unlikely), seeing Dan Uggla go at his former team will be a treat.
St. Louis Cardinals vs. Chicago Cubs: Aug. 19-21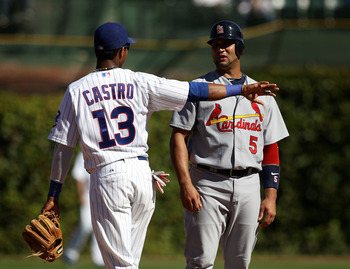 Jonathan Daniel/Getty Images
With all of the speculation regarding Albert Pujols' future circulating through the St. Louis clubhouse, this old rivalry will be particularly heated in 2011. The Cubs are one of the top teams in contention for Pujols if he turns free agent.
The Aug. 20 game will reach a national audience on Fox. That's when we'll all see how dominant Pujols can be in the friendly confines of Wrigley Field.
Oakland Athletics vs. Los Angeles Angels: Sept. 23-25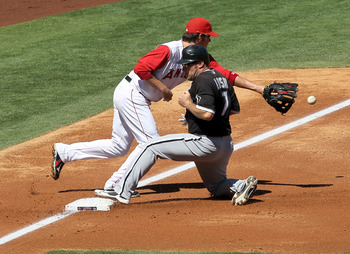 Stephen Dunn/Getty Images
Although these two might not be the best teams in the league, maybe not even in their own division, the intrastate rivals could present a fun series.
The Angels made some big moves in the offseason and a retooled team could surprise many.
Boston Red Sox vs. New York Yankees: Sept. 23-25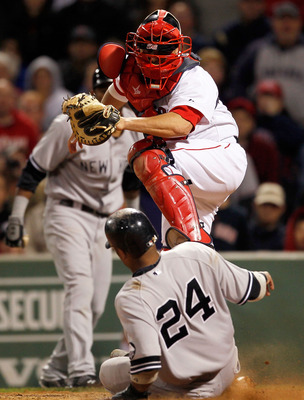 Jim Rogash/Getty Images
One of the most exciting rivalries of the past few years fires up the final games of 2011.
By this point of the season, many of spring training's burning questions will be answered. We'll know how Sabathia's weight loss will improve his game. How Jeter's swing will up his average. How Carl Crawford will fit in at Fenway.
We'll probably know who the AL East winner will be. But no matter what, this series is always fun.
Keep Reading