Plaxico Burress: 8 Potential NFL Destinations For Embattled Receiver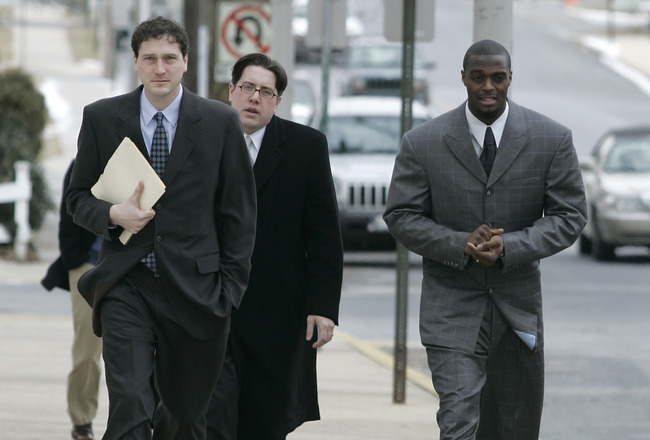 Chris Gardner/Getty Images
Plaxico Burress will be exiting prison soon, and once he does, he can sign with any team he wants, assuming a new collective bargaining agreement is reached, of course.
Burress only sat in prison the last few years because he shot himself in the leg in the State of New York. In almost any other state, this would not have resulted in any kind of prison term. In some states, they probably would've just laughed at him.
But the City of New York and the state have very stringent gun laws and Burress violated them.
Burress soon will be a free man, so let's take a look at some potential destinations for the talented wide receiver.
8. Miami Dolphins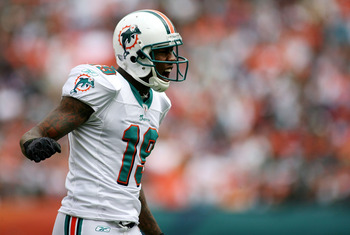 Marc Serota/Getty Images
Brandon Marshall is the Dolphins only quality wide receiver, and he wasn't exactly a happy camper in 2010.
With Burress on the other side of the field, and probably a new quarterback, the Dolphins would have a much-improved passing attack in 2011.
7. Cleveland Browns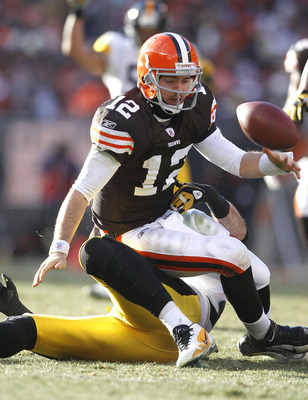 Matt Sullivan/Getty Images
The Browns have no wide receivers. There were seven on the roster at one point last year, but go ahead and try and find one who could reliably catch the ball week after week.
Plaxico Burress has to at least be considered. There is a new head coach and a new mentality in Cleveland, so this hard-luck town could be a home for Burress.
6. St. Louis Rams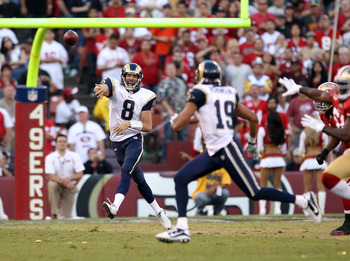 Ezra Shaw/Getty Images
Sam Bradford has no No. 1 wide receiver. While this also can be remedied in the draft, if Burress is available at the right price, the Rams could get two quality receivers in one offseason and really open up the passing game for Bradford.
5. Washington Redskins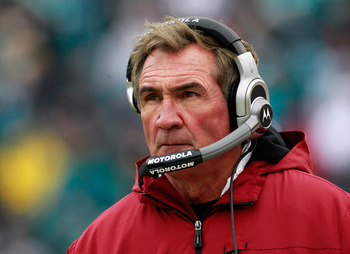 Sam Greenwood/Getty Images
Mike Shanahan is remaking the team, and signing Burress not only would fill a need, it would keep Burress from returning to the Giants and haunting the Redskins twice a year.
4. Baltimore Ravens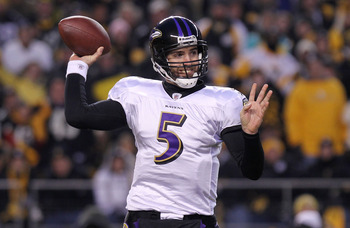 Nick Laham/Getty Images
Wide receiver is one area the Ravens need to address this offseason, and Burress would be one of the cheaper ways in which to do this.
3. New York Jets
Nick Laham/Getty Images
Santonio Holmes and Braylon Edwards both are free agents, if only one can be signed, Burress becomes another option.
The Jets have to have the best wide receivers for Mark Sanchez to throw to, because postseason aside, his accuracy isn't where it needs to be.
2. Pittsburgh Steelers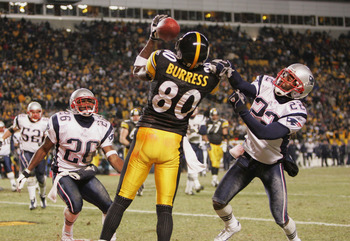 Andy Lyons/Getty Images
Burress didn't have a graceful exit from Pittsburgh, but many teams have short-term memories in the NFL.
The Steelers have an aging Hines Ward, Antwan Randle El, Emmanuel Sanders is entering his second season as is Mike Wallace.
Depending on how the offseason goes, and what Ben Roethlisberger and Bruce Arians think of the situation, Burress is a possibility to go back to Pittsburgh.
1. New York Giants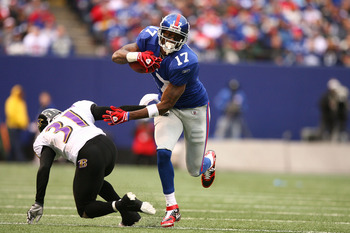 Al Bello/Getty Images
The Giants could use Burress back on the team. Eli Manning has expressed interest and enthusiasm at having Burress back as a target.
If Burress comes out of prison in as good of a shape as his agent claims he is in, the Giants will try and do everything they can to get Burress back in a Giants uniform.
Keep Reading