Major League Baseball's Most-Valuable Rookie Seasons of the 2000s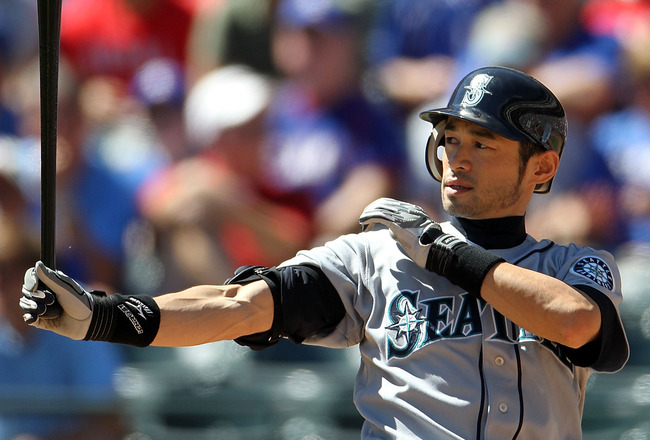 Ronald Martinez/Getty Images
Every year, some MLB rookies fold under pressure and others look like they are ten-year veterans. Sometimes the successes become perennial stars, while others disappear into the shadows.
This list of rookie seasons are the cream of the crop from the last decade. Most of the players featured on this list are still stars today, while others have had their struggles.
These are the top fifteen rookie seasons of the 2000s.
15. SP Rodrigo Lopez (2002)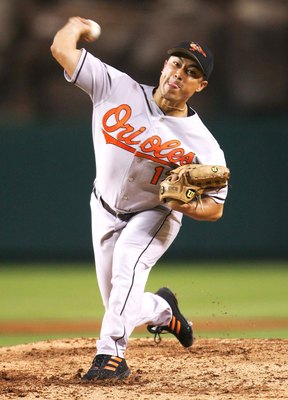 Jeff Gross/Getty Images
The official rookie season for Lopez did not come until he was 26-years-old. Unlike most of the rookies on this list, Lopez's rookie campaign was arguably the best season of his career.
The Orioles sent Lopez to the mound for 196.2 innings, where he was 15-9 with a 3.57 ERA.
Ultimately, Lopez finished in second place for the Rookie of the Year award.
14. SP Zack Greinke (2004)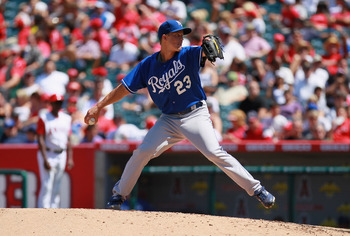 Jeff Gross/Getty Images
It took only two years for Greinke, who was drafted in the first round, to make the transition from high school to the major league.
Due largely in part to pitching for the Kansas City Royals, Greinke's win-loss record was only 8-11; however, he flashed signs of his pinpoint control, walking only 1.6 batters per nine innings. His ERA for the year was 3.97 in 145 innings.
Greinke finished fourth in the Rookie of the Year voting.
13. C Joe Mauer (2005)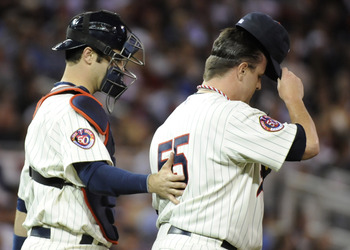 Hannah Foslien/Getty Images
This was the worst season of Mauer's career, but it was sill extremely impressive for a rookie catcher. Most teams are not lucky enough to have a quality hitter at catcher, but, thanks to Mauer, the Twins are not one of those teams.
In his first full season in the bigs, Mauer went deep nine times, stole thirteen bases and posted a .372 OBP.
12. SP Roy Oswalt (2001)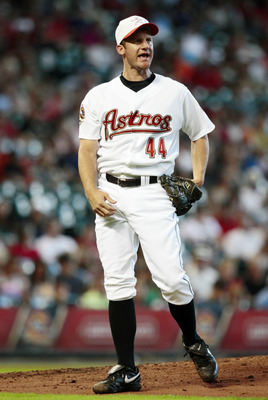 Bob Levey/Getty Images
Oswalt, a former 23rd round draft pick, entered the league in a big way. In 141.2 innings, he posted an ERA of 2.73, with two complete games and one shutout.
Perhaps most impressively, Oswalt struck out 144 batters, while only walking 24. This was a career best strikeout to walk ratio of six.
The voters rewarded his 14-3 rookie season with a second place finish for Rookie of the Year, a fifth place finish for the Cy Young, and 22nd in the MVP voting.
11. SP J.A. Happ (2009)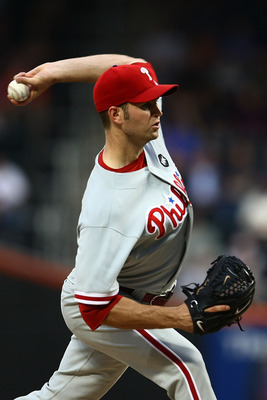 Chris McGrath/Getty Images
During his rookie season, Happ frequently flashed dominance. The starter threw three complete games, two of which were shutouts.
Overall, Happ totaled 166 innings, with a solid 2.93 ERA and a 12-4 record. This was good enough to make him the runner-up in the Rookie of the Year race.
10. 2B Dan Uggla (2006)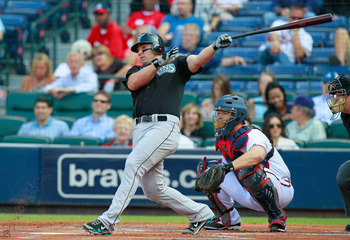 Kevin C. Cox/Getty Images
2006 was a strong year for rookies in the National League. Uggla played well enough to make the All-Star Game, but finished in third place for the Rookie of the Year Award.
In 611 at bats, the second baseman hit 27 home runs and seven triples. He also drove in 90 runs, scored 105 times, and had an OPS of .818.
His defense was shaky, but those offensive numbers more than make up for any struggles in the field.
9. SP Francisco Liriano (2006)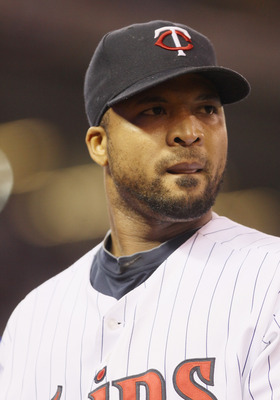 Elsa/Getty Images
Splitting time between the bullpen and the rotation, Liriano was completely untouchable as a rookie. His 12-3 record and 2.16 ERA attest to his dominance. Not only are those stats impressive, but the way in which he succeeded was also amazing. Liriano struck out 144 batters in only 121 innings. He also allowed only 6.6 hits, 0.7 home runs, and 2.4 walks per nine innings. Batters were limited in how they could approach Liriano.
2006 was also a strong year for rookies in the American League, as the All-Star Liriano finished in third place for the Rookie of the Year.
8. SS Hanley Ramirez (2006)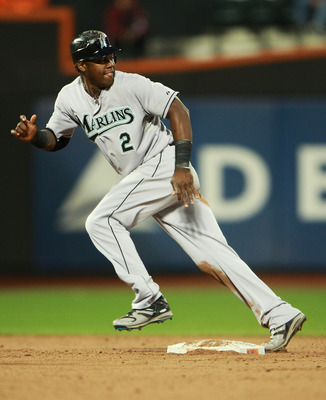 Andrew Burton/Getty Images
Hanley Ramirez is the first Rookie of the Year winner on this list. His combination of speed (51 stolen bases, 11 triples) and power (17 home runs, 46 doubles) was unusual for a shortstop.
Marlins fans grew accustomed to seeing Hanley cross the plate in 2006, as he scored 119 runs.
7. C Geovany Soto (2008)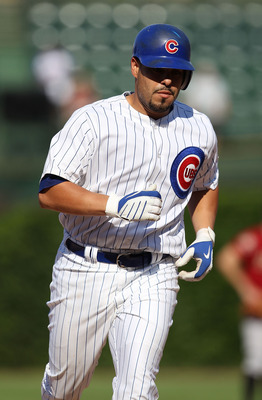 Jonathan Daniel/Getty Images
Soto had brief stints in the majors during the three previous years, but he was handed the starting catcher position in 2008. Soto was an instant star.
The rookie hit 23 home runs and drove in 86 runs while hitting .285.
Soto was rewarded with an All-Star selection and the NL Rookie of the Year Award. He also finished thirteenth in MVP voting.
6. RP Andrew Bailey (2009)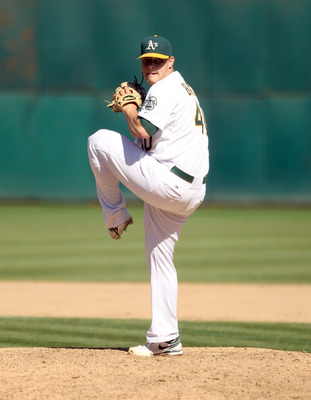 Ezra Shaw/Getty Images
Bailey fit in comfortably as Oakland's closer during his rookie year. He appeared in 68 games, tallying 26 saves and a 1.84 ERA.
Bailey mowed down hitters as a rookie, striking out over one batter per inning.
The rookie closer was selected to the All-Star Team and awarded the Rookie of the Year Award.
5. SP Brandon Webb (2003)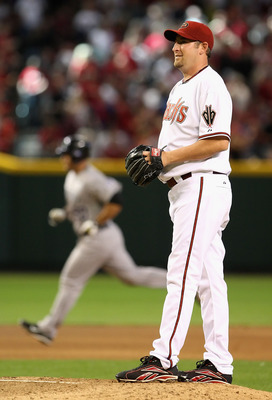 Christian Petersen/Getty Images
Webb's 10-9 record mask his tremendous pitching as a rookie. In 180.2 innings, Webb threw a complete game shutout and struck out 172 batters.
Most impressive was Webb's ability to keep the ball in the ballpark. He allowed only 0.6 home runs per nine innings.
Likely due in part to his win-loss record, Webb lost out to Dontrelle Willis for the Rookie of the Year Award.
4. Jonathan Papelbon (2006)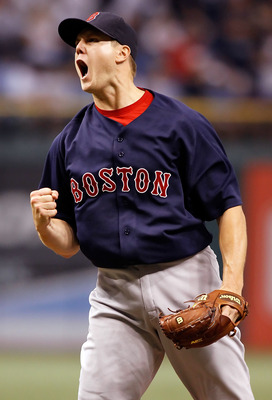 J. Meric/Getty Images
Papelbon had the most-dominant rookie season of any pitcher in the 2000s. He threw 68.1 innings and allowed only seven earned runs, for a microscopic ERA of 0.92.
The closer also recorded 35 saves and struck out 75 batters. Of the 257 batters that Papelbon faced in 2006, only three of them hit the ball out of the park.
Papelbon deserved to win Rookie of the Year, but he finished second to starting pitcher Justin Verlander. However, he was selected to the All-Star team.
3. SS Troy Tulowitzki (2007)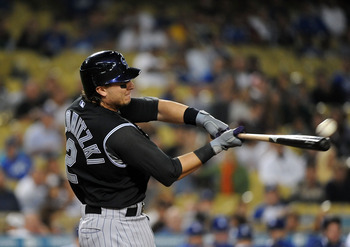 Lisa Blumenfeld/Getty Images
Tulowitzki emerged as one of the best players in the league in 2007. He was one RBI short of a 100 run-100 RBI season (104-99).
The young shortstop hit .291 with 24 home runs and an .838 OPS. He also was a strong fielder.
Tulowitzki was the runner-up to the powerful Ryan Braun in the Rookie of the Year voting.
2. Ichiro Suzuki (2001)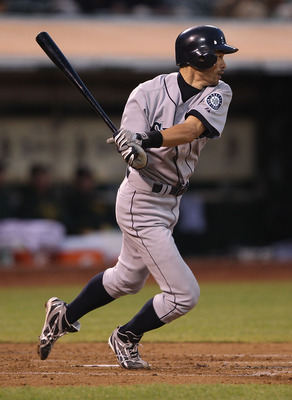 Jed Jacobsohn/Getty Images
Ichiro was not the typical rookie, as he had been playing professionally in Japan for years. Nonetheless, the 27-year-old Ichiro still counts as a rookie according to the MLB.
It is hard to imagine a rookie accomplishing more than Ichiro. He led the league with a .350 batting average and 56 steals. He was selected to the All-Star team, as well as given a Golden Glove and a Silver Slugger.
To top it off, Ichiro won both the Rookie of the Year Award and the MVP Award.
2001 may have been the best season in a future Hall-of-Famer's career.
1. 3B Albert Pujols (2001)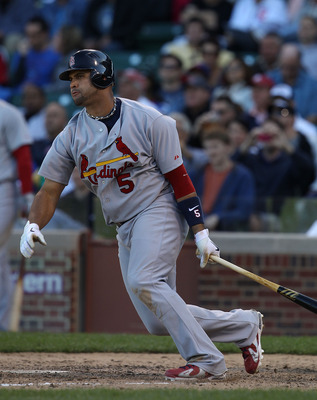 Jonathan Daniel/Getty Images
"The Machine" hit like a machine in his rookie campaign. At only 21-years of age, Pujols became one of the most feared hitters in baseball.
Pujols hit 37 home runs and drove in 130 runs, while hitting .329. His OPS surpassed 1.000, and he was rewarded for this with a Silver Slugger.
The All-Star also finished fourth in the MVP voting and won the Rookie of the Year Award. With a salary of $200,000 for the year, the St. Louis Cardinals got their money's worth.
Keep Reading