Leaders Of The Pack: A Full Post-Season Report on Targets and QB Attempts
February 11, 2011
Wow, what a Post-Season! A hearty congratulations from Pyromaniac.com to the Super Bowl Champion Green Bay Packers, though as a Chicago Bears fan, it was pretty hard to take. Oh well, at least Brett Favre wasn't involved! Whatever the case, no matter who you root for, you have to tip your hat to Aaron Rodgers for his awe-inspiring performance. It was truly a special run for a former backup QB who went through a lot of diversity in order to get his first string spot.
But enough lovin' for the Green and Gold. Let's take an in-depth look at who was getting the pill this Post-Season as we break down all the Carries, Targets and Pass Attempts for you here:
Running Back Touches Chart Notes…
RNK = Where this player ranked among all RBs in total Carries + Targets
G = Games played by this player in the 2010-11 Post-Season
Car = Carries
RuYD = Rushing Yards
RuTD = Rushing TDs
Tar = Targets - How many balls were thrown to the RB in the Post-Season
Car + Tar = Total Carries and Targets for this RB in the Post-Season. This is the critical number we are after and the chart is sorted by this column.
Car + Tar/G = Average Carries and Targets for this RB in the Post-Season per game.
Rec = Receptions
ReYD = Receiving Yards
ReTD = Receiving TDs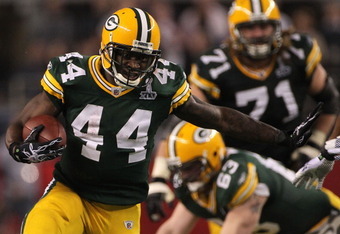 Doug Pensinger/Getty Images
Wide Receiver Targets Chart Notes…
RNK = Where this player ranked among all WRs in total Targets
G = Games played by this player in the 2010-11 Post-Season
Tar = Targets - How many balls were thrown to the WR in the Post-Season
Tar/G = Average number of Targets the player had per game played in the Post-Season
Rec = Receptions
Pct = Percentage of Targets received by this WR of the total team Passing Attempts in the Post-Season
ReYDS = Receiving Yards
ReTDS = Receiving TDs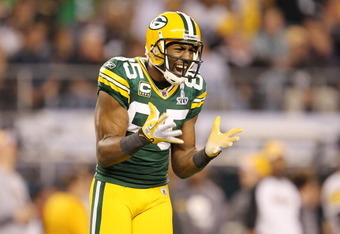 Jamie Squire/Getty Images
Tight End Targets Chart Notes…
RNK = Where this player ranked among all TEs in total Targets
G = Games played by this player in the 2010-11 Post-Season
Tar = Targets - How many balls were thrown to the TE in the Post-Season
Tar/G = Average number of Targets the player had per game played in the Post-Season
Rec = Receptions
Pct = Percentage of Targets received by this TE of the total team Passing Attempts in the Post-Season
ReYDS = Receiving Yards
ReTDS = Receiving TDs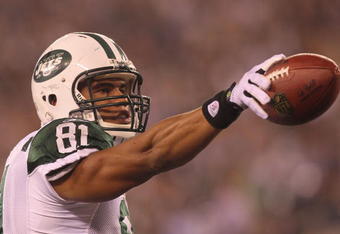 Jim McIsaac/Getty Images
Quarterback Pass Attempts Chart Notes…
RNK = Where this player ranked among all QBs in total Passing Attempts
G = Games played by this player in the 2010-11 Post-Season
Comp = Completions
Att = Pass Attempts
Att/G = Average Pass Attempts per game for this QB
PaYDS = Passing Yards
PaTDS = Passing TDs
Int = Interceptions
Car = Total Carries in the Post-Season
RuYDS = Total Rushing Yards in the Post-Season
RuTDS = Total Rushing TDs in the Post-Season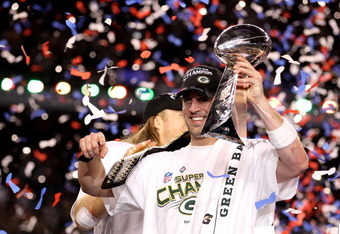 Al Bello/Getty Images
(Co-Authored by Mike Spike Jønes)