Super Bowl 2011: 10 Ways Both Teams Can Get Back To The Big Game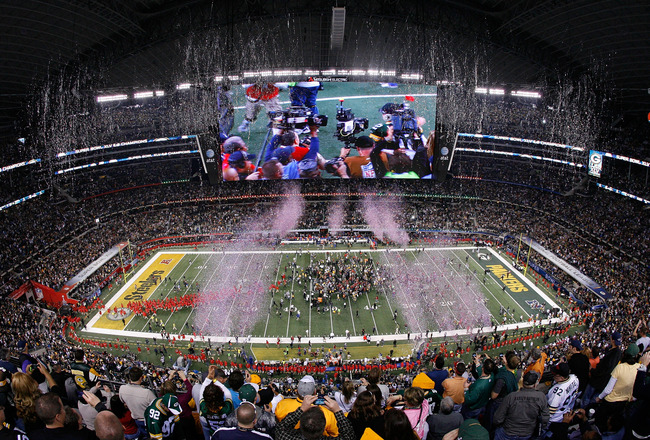 Tom Pennington/Getty Images
Getting to the Super Bowl is not only an honor but more importantly a tremendous challenge. An even more challenging than getting to the Super Bowl is returning the next season. For the Steelers and Packers, not only is it possible but wouldn't be a surprise to see both teams back in the big show next season.
The Packers have Aaron Rodgers while the Steelers have Ben Roethlisberger, two of the top quarterbacks in the league. The question is, is that enough to get back to the highest profile game of the year? No one knows, but everyone can't wait to find out.
10. Free Agency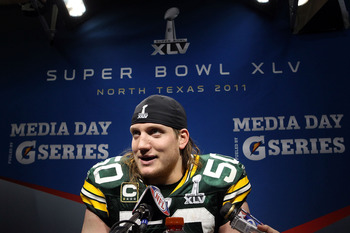 Ronald Martinez/Getty Images
Free agency can kill a team's hope of reliving the success of one year the next year. The Packers and Steelers both have vital players to their team's continued success at the end of their contracts that need to be re-signed to repeat next season.
Packers:
A.J. Hawk, LB
Cullen Jenkins, DT
Daryn Colledge, OT
John Kuhn, RB
Mason Crosby, K
James Jones, WR
Desmond Bishop, LB
Steelers:
Dennis Dixon, QB
Willie Colon, OT
Trai Essex, OT
Ike Taylor, CB
LaMarr Woodley, OLB
Daniel Sepulveda, P
9. Coaching Staff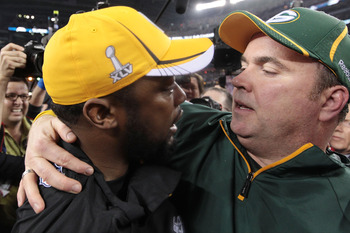 Jamie Squire/Getty Images
Although we all know Mike Tomlin and Mike McCarthy will both be back next season, the less-talked-about coaches can sometimes be just as important as the head coach. For both teams, ensuring that all their lower level coaches return next season is a must if they want continued success.
For those coaches, opportunities may arise elsewhere, but for the Packers and Steelers to be contenders next season, signing these role playing coaches is vital.
8. Injuries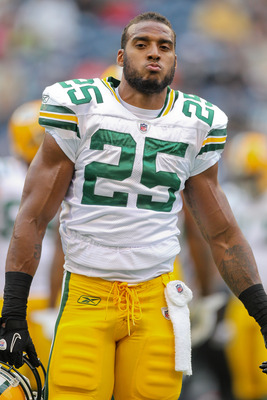 Otto Greule Jr/Getty Images
Injuries, injuries, injuries. This is not only a part of football but a damper on many players' and coaches' seasons and success. For the Steelers and Packers, keeping their players healthy in the offseason and early part of next season should be a main focus of the franchise.
After the injuries we saw in Sunday's Super Bowl, Donald Driver and Charles Woodson for example, a team is capable of losing its top players on any play of any game. We all hope this never happens, but unfortunately it's a part of the game.
7. Picking Up Free Agents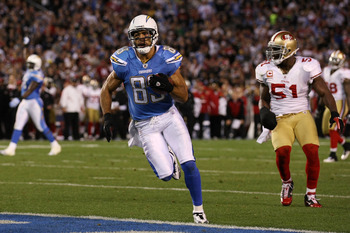 Donald Miralle/Getty Images
Signing your own team's free agents can be a difference maker for next season as well as signing other team's free agents. For the Packers, Donald Driver is 36 years old and getting a young go-to receiver could be the missing piece for next season. Vincent Jackson, Sidney Rice, Braylon Edwards and others are all available to be swept up this offseason.
For the Steelers, a wide receiver could be just as helpful,l therefore seeing them pick up certain available players would not be a shock to anyone. It will come down to who makes the best offer and who makes it the earliest.
6. Aaron Rodgers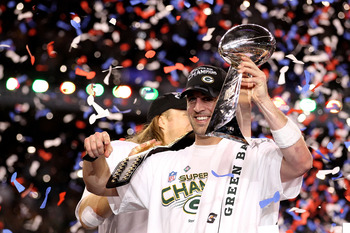 Al Bello/Getty Images
Nothing is more important to the success of the Green Bay Packers than the success of their star quarterback, Aaron Rodgers. After a season in which he threw 3,922 yards, 28 touchdowns and only 11 interceptions with a passer rating of 101.2, Rodgers is arguably the top quarterback in the league making him the mold that holds their team together.
Without him, the Packers would have no shot of getting back to the Super Bowl. That's a bold statement to make, I know, but after a year in which he performed at the highest level in his whole career, the Packers need him to win plain and simple.
5. Ben Roethlisberger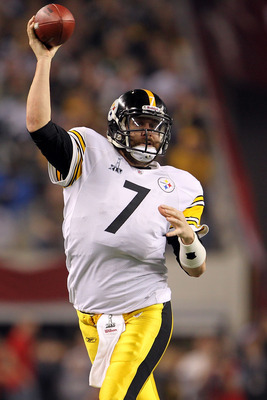 Jamie Squire/Getty Images
Yes, we all know he didn't win this Super Bowl, but regardless he's won two Super Bowls already, making him more than capable of returning to a fourth one next year. Roethlisberger has been successful every year he's been in the league, and seeing him do it again next year would not surprise anyone.
Big Ben had the opportunity to win yesterday, but was unlucky and didn't have his best game. He knows, and Steeler fans should know he's better than that and can bring them to many more Super Bowls to come in his career. Don't worry, one bad big game doesn't mean he's done. Hopefully it lights a fire in him.
4. Troy Polamalu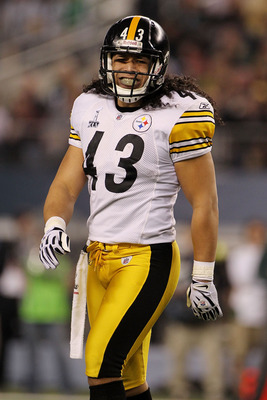 Doug Pensinger/Getty Images
Widely regarded as the best safety in the league and by far the hardest hitting, Troy Polamalu is the leader of the Steelers defense. For them to win he needs to be at the top of his game and injury-free.
This past season he had 63 tackles and seven interceptions which all contributed to that hard-nose Steelers defense that offenses feared every game. When Polamalu is at the top of his game, no one is better at coming up and stopping the run as well as staying deep and picking off passes.
3. Clay Matthews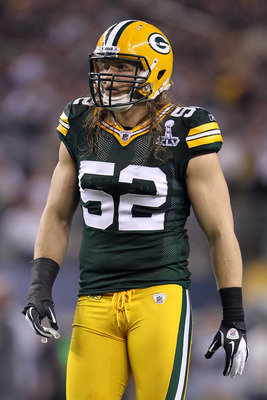 Jamie Squire/Getty Images
In his second season in the NFL, Clay Matthews proved he has exactly what it takes to be star for years to come in the NFL. In a season where he recorded 60 tackles, 13.5 sacks, two forced fumbles and one interception, Matthews in without a doubt the defender to watch out for on the Packers.
A pro-bowl caliber player and a guy many teams passed up on in the draft, Matthews will be one guy the Packers should lock up for as many years as possible.
2. NFL Draft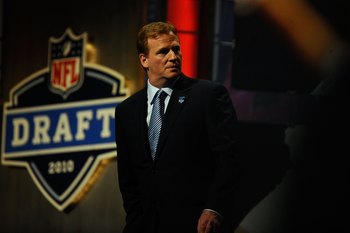 Jeff Zelevansky/Getty Images
The draft can be huge for some teams and a bust for other, but nonetheless it's a time every organization looks forward to. The Packers were able to snatch up Clay Matthews two seasons ago as teams like the Patriots passed on him.
For the Steelers, they took what some called a gamble on Ben Roethlisberger as he came out of the MAC's Miami-Ohio. Many players who shined in college are unable to perform in the pros, while guys out of mid-major and small schools prove to be NFL superstars.
1. Collective Bargaining Agreement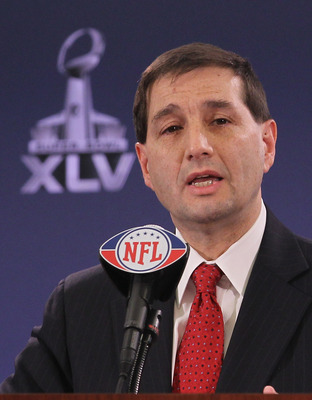 Ronald Martinez/Getty Images
NFL negotiator Jeff Pash says a lockout is not inevitable, but possible. What this means for the Super Bowl next season is simple. If a collective bargaining agreement is not reached, no football will be played next season. Not only would that disappoint millions of fans everywhere, but players would also upset with the fact they would be out of work.
Let's just say that we all hope an agreement can be reached and this does not happen for the sake of players, fans and owners.
Keep Reading

Green Bay Packers: Like this team?