Super Bowl 2011: Jordy Nelson and the 10 Most Surprising Performances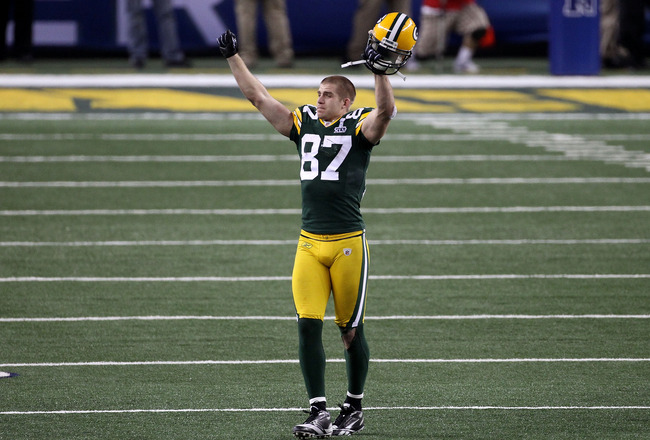 Streeter Lecka/Getty Images
Championship games create heroes and goats--often from places no one expects. Whether it is the star quarterback coming up short, the back-up shortstop hitting a game-winning home run or a basketball player getting a technical foul for calling a timeout he didn't have, sports moments often come unexpected.
In yesterday's Super Bowl, there were a number of stars who flopped and some role players who shined.
Rashard Mendenhall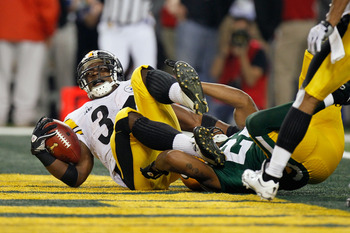 Kevin C. Cox/Getty Images
Mendenhall rushed 14 times for just over 60 yards in the Super Bowl, solid numbers given the few opportunities to run the ball playing from behind.
Yet, his fumble late in the game, signaled a shifting tide and gave the Packers the momentum to hang onto their lead for the rest of the game. The normally sure-handed Mendenhall (just two fumbles in the regular season) was distraught after the game.
"It just came out," he said. "It just happened and it should not have happened."
Christina Aguilera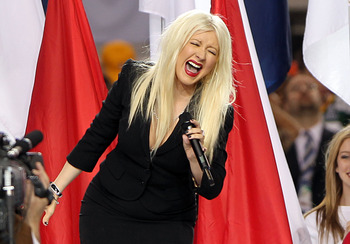 Christopher Polk/Getty Images
One of pop's biggest stars, Aguilera shocked the world when she flubbed a line in the National Anthem--the same song most kids can sing from memory by the second grade.
While most of the world was too distracted by their stopwatch, trying to figure out if she'd be over or under 1:45 (over), fans who listened closely gasped with disbelief as Aguilera repeated one line from earlier in the song.
To her credit, she ended confidently, not letting anyone catch on that she had just messed up the National Anthem in the country's biggest primetime event.
Troy Polamalu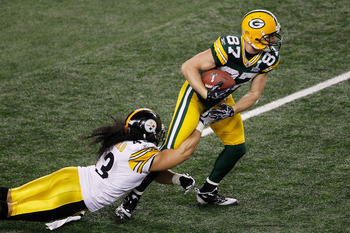 Joe Robbins/Getty Images
Known for his clutch plays late in games, Polamalu struggled early and often against the Packers. With no interceptions or fumble recoveries and only three tackles, one of the greatest defensive players in the NFL was a non-factor in the Super Bowl.
His blown coverage late in the game for a Packers touchdown was simply the icing on the cake for one of the most mediocre games of Polamalu's career.
Ben Roethlisberger
Joe Robbins/Getty Images
Franchise quarterbacks are supposed to win the big one--not throw two interceptions. Roethlisberger looked off from the very beginning, underthrowing many of his receivers.
No one can doubt Roethlisberger's Super Bowl chops, as he has already won two. But in this game, Roethlisberger did not play to his potential and could not capitalize on any opportunities to go ahead in the game.
Black-Eyed Peas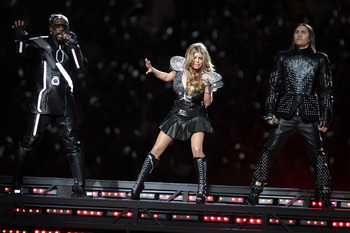 Christopher Polk/Getty Images
The Black-Eyed Peas were bad. Really bad. Fergie was discovered to be the awful singer that didn't come through on albums and the entire performance left much to be desired.
The one redeeming quality from their performance was the choreography of the fans. While this does open the door for more modern groups to take the stage, performances like the one last night should not be repeated.
Usher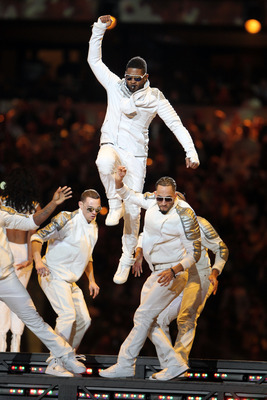 Christopher Polk/Getty Images
Leaks happen all the time, but there were few rumors out there that Usher would be joining the Black-Eyed Peas for their halftime show.
Usher was actually very good, and made a great decision appearing with the Black-Eyed Peas.
He must have been ecstatic to appear on stage with a group that made him look so good.
Pittsburgh Wide Receivers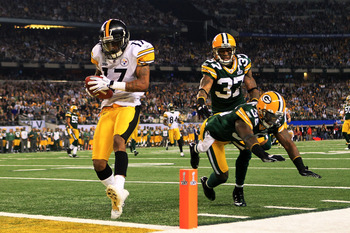 Ronald Martinez/Getty Images
Hines Ward, Mike Wallace and Antwaan Randle-El all had decent games for Pittsburgh despite the struggles of their quarterback. Roethlisberger missed Wallace on at least a couple of occasions, but the speedster ended up with nine receptions for 89 yards and a touchdown.
Ward had 78 yards and Randle-El 50 yards (on just two catches).
James Starks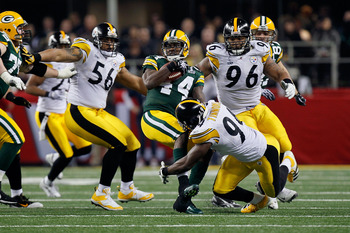 Kevin C. Cox/Getty Images
Admittedly a very nit-picky pick, Starks only had 11 carries in the game, and while that is not something he can control, a game dominated by the Packers should have seen their starting running back get more attempts.
The Packers did not mix run and pass with no other running back seeing the ball besides Starks. The balance of plays were very predictable.
But the Packers are Super Bowl champs now, so it's tough to question their game plan.
Pittsburgh Defense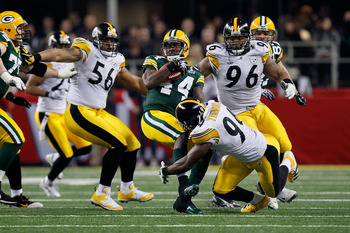 Kevin C. Cox/Getty Images
Pittsburgh had the top-rated defense coming into the Super Bowl. By allowing 31 points, the defense put the offense in a tough position, coming from behind.
The defense didn't force any turnovers and allowed a number of big plays. Even though Pittsburgh won the battle for time of possession by about eight minutes, the Packers mad their minutes on the field far more productive.
Jordy Nelson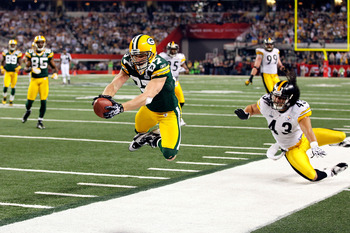 Kevin C. Cox/Getty Images
Nine receptions for 140 yards and a touchdown is a solid day's work for even the most elite NFL receiver. For a guy who only had 582 yards all season, it is a shock of enormous proportions.
Rodgers found Nelson early and often in the game for big gains. Nelson or Greg Jennings (who had two touchdowns of his own) could have made legitimate cases for the Super Bowl MVP award, but Rodgers, who benefited from throwing to both, won out in the end.
Keep Reading

Green Bay Packers: Like this team?